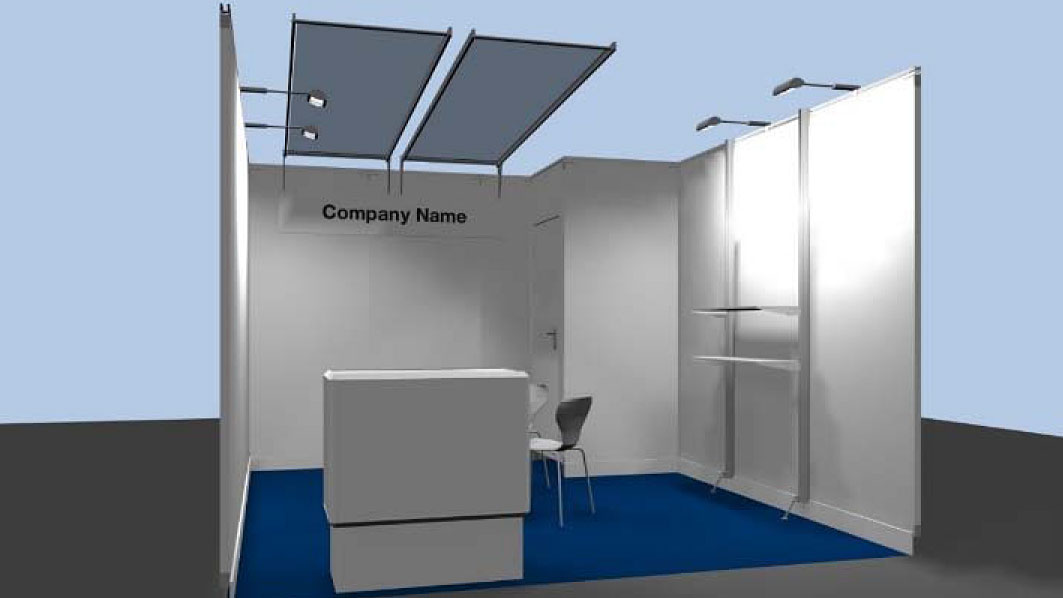 For some particular product groups we offer for ISH 2019 newcomer stand packages including stand space, stand construction and some services. These stands usually will be placed with others in a special joint exhibition area according to the product group. 
Availability of the packages is limited and they are only available in certain stand sizes.
If you are interested, please fill out an intention to exhibit and choose "complete stand offers" and mark the respective package with the relevant size and equipment option. You can give the information about the desired stand size in the free text box.
More information about the different offers you can find below the respective title of the offer.
As a manufacturer from the product group "building-related refrigeration technology" you have the possibility to book special offer of a fully equipped stand at a complete package price for ISH 2019.
Detailed information on equipment and conditions you can find here:
Download: Fully equipped stand package "Refrigeration Technology"
The whole subject area of BIM – Building Information Modeling is getting more important to ISH. Besides several activities in the complementary programme of ISH 2019, companies who offer services or software about BIM, have the opportunity to present themselves in between a joint stand area with a complete stand offer in Hall 10.3.
Please find the offer for BIM@ISH here: 
Spot-on in Galleria 1! For the first time, the coming ISH, the world's leading trade fair for HVAC + Water from 11 to 15 March 2019, is putting the international spotlight on innovative start-ups.
At the prominently positioned start-up area in the heart of the Exhibition Centre, start-ups can present their innovative technologies and products and hold high-grade discussions on their own exhibition stands as well as participate in attractive pitches.
Please find more information here