Take advantage of discounted flights and special conditions!
In cooperation with Messe Frankfurt, the Lufthansa Group offers special prices and conditions to visitors and exhibitors of ISH 2019.
Deutsche Lufthansa and its partner airlines will be offering guests and exhibitors flight tickets (not including taxes and fees) at special conditions.

Online booking
To make a reservation, please click on www.lh.com/event-flight-booking and enter the ISH - access code DEZQQFD in the field "Offer for discounted flights". This will open an online booking platform that will automatically calculate the discount offered or provide you with an even better offer if another promotional fare is available.

NOTE: Pop-ups must be enabled otherwise the booking platform window will not open.
Booking through a travel agent
These promotional fares are also available through your IATA/ARC travel agent. Travel agents can obtain ticketing instructions by sending an email to lufthansa.mobility@dlh.de and providing the access code as a reference.
The Lufthansa Group reserves the right to make changes to this offer. Although we have tried to ensure the accuracy of the information provided, we are not liable for any inaccuracies or omissions. Flight tickets are not valid as admission tickets to ISH.
Do you have any other questions?
If so, the Lufthansa service team will be happy to assist you. Simply give them a call on +49 69 86 799 699 (max. EUR 0.50 from landlines in Germany).
Lufthansa Baggage drop-off Service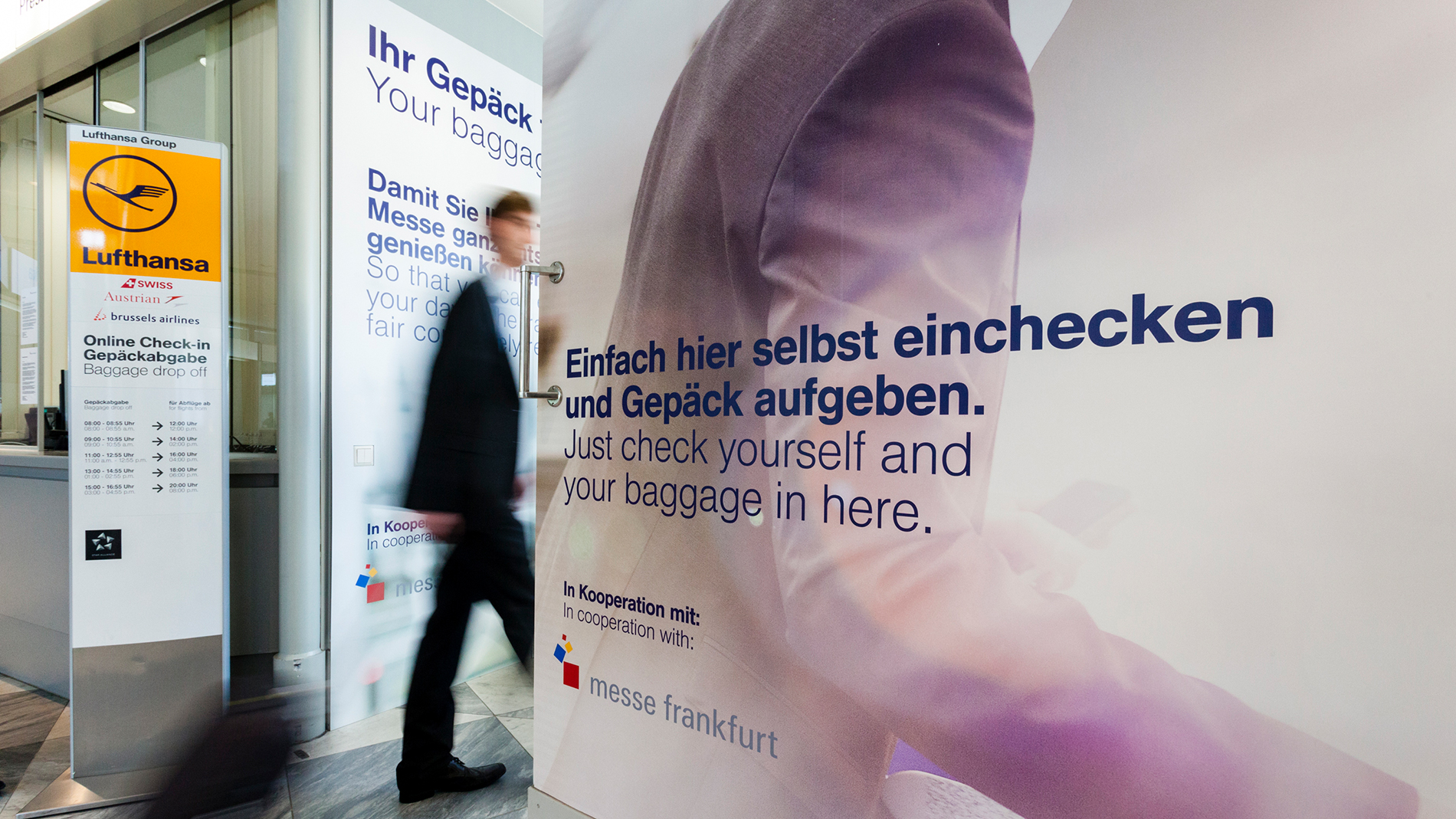 The Lufthansa Group offers an exclusive baggage drop off service on site at the exhibition center during the ISH.
A Lufthansa check-in counter is located in the City entrance, level 0,  open as of the second exhibition day, from Tuesday, March 12 to Friday, March 15 2019, during the opening hours of the exhibtion.
After checking in online for a LH Group flight (flights with LH, OS, LX flight numbers) simply drop off your baggage on the day of travel at least 3 hours before departure at the specially designated drop-off counter at Messe Entrance City.
Central reservation office: Tel. +49 69 86 799 799 (open 24 hours daily) oder www.lufthansa.com
Lufthansa Cargo: Tel. +49 180 6747 100; email: lhcargo@dhl.de.