Recording of ISH digital from 22.03.2021:
Green Bathroom – What's the difference between going green and greenwashing?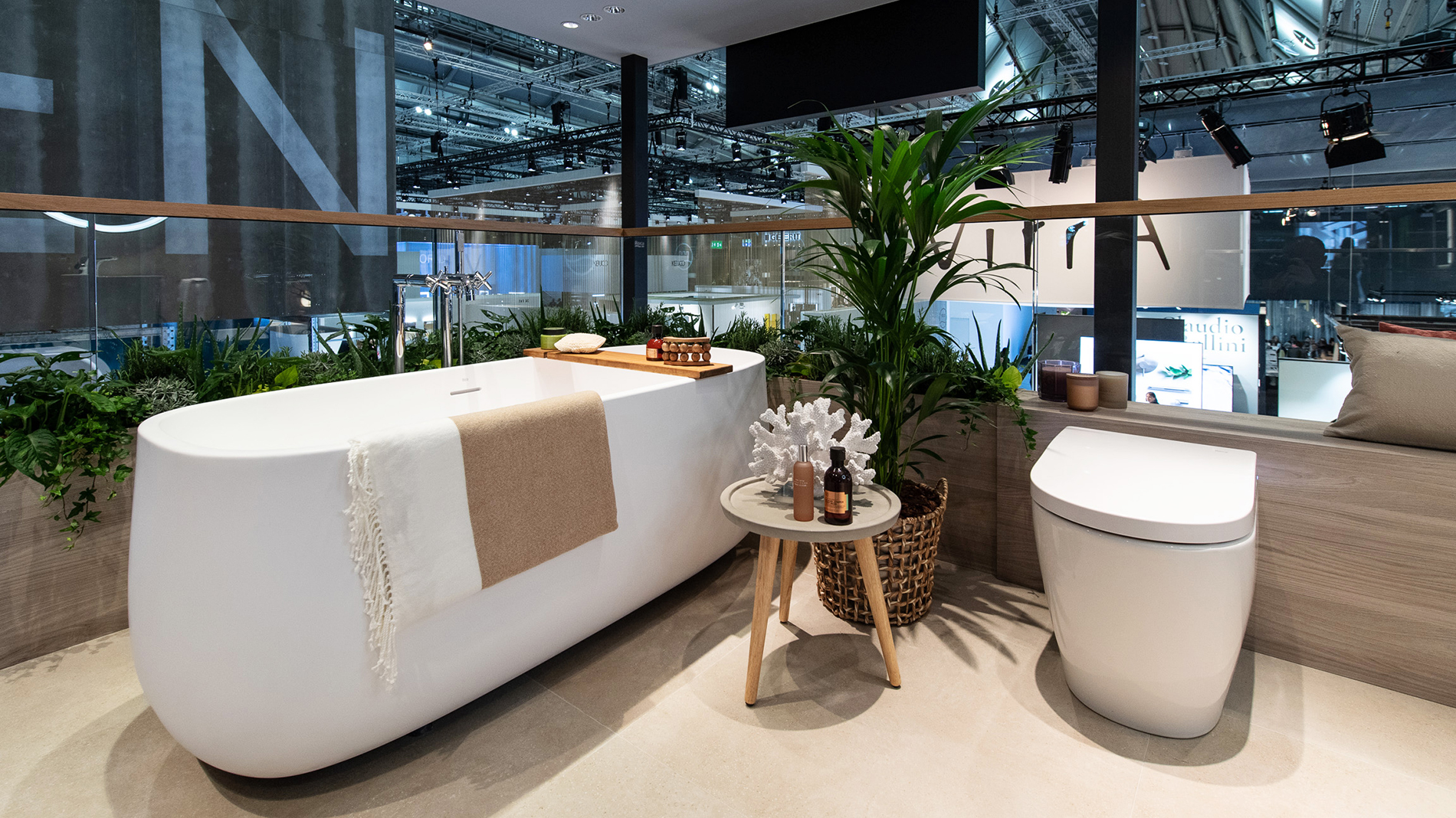 The .Green Bathroom is an evergreen that's playing an increasingly important role for the sector. But the way to a sustainable bathroom isn't only paved with highly complex technical products and state-of-the-art technologies; products made of natural materials that can be used for many years to come also play a vital role. The .Green Bathroom is a future concept that strives for the optimal combination of smart, water-saving and energy-saving products, eco-friendly industrial production, sustainable materials and enduring design – while simultaneously conveying a sense of being in touch with nature.
Live programme during ISH digital 2021: the Pop up my Bathroom Magazine
Even though the ISH in Frankfurt – the world's leading trade fair for HVAC and water – is taking place in purely digital form in 2021, the German Bathroom Sector Association (Vereinigung Deutsche Sanitärwirtschaft e.V. [VDS]) and Messe Frankfurt are bringing the trends from The Bathroom Experience to home offices and workplaces everywhere with the daily Pop up my Bathroom Magazine. In the ISH digital 2021 studio, which has been created specially for this format, the Pop up my Bathroom Magazine will focus on the three trends .Green Bathroom (22.03.), .Smart Bathroom (24.03.) and .Living Bathroom (26.03.) – always at 3pm. In addition, the live magazine will be shining a spotlight on two top topics: hygiene (22.03.) and bathroom refurbishment (25.03.2021). It will be hosted and presented by managing director of the VDS Jens J. Wischmann, who will be welcoming expert guests to the studio during every broadcast. Industry experts will provide their insight on the day's topic in the form of short lectures and video clips.
The Pop up my Bathroom Magazine has invited numerous professionals from the bathroom sector to share their knowledge with the audience: there will be guests and speakers from the corporate world and industry, as well as from the fields of bathroom planning, interior design and architecture. In addition to colour, materials and lighting specialists, contract sector insiders will be having their say along with bathroom planners, designers and business consultants.
Tags