Only when these components are perfectly coordinated can the heating system unfold its full efficiency potential.
Heat generation: In a central heat generator gas, oil, wood or electricity is converted into heat. In the process, renewable energies such as environmental heat, geothermal energy, renewable electricity, wood and gaseous and liquid biomass are integrated. In addition, solar thermal energy can be coupled as renewable energy with all systems.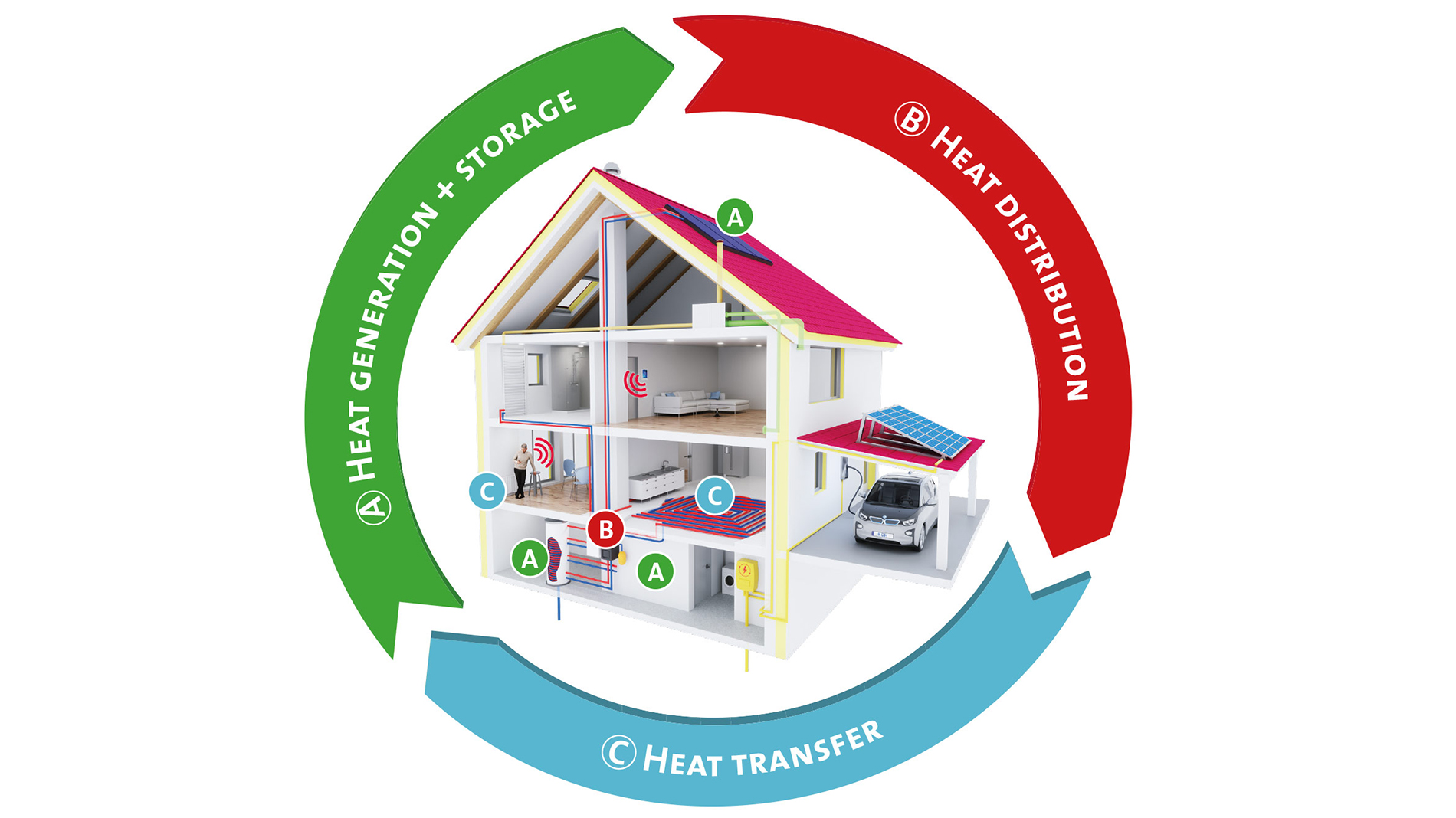 Heat distribution: In addition to the pipes of the hydraulic heating system, this includes the heat circulating pumps as well as fittings and control devices.
Heat transfer: The area of heat transfer includes a surface heating system or a radiator.
Storage: Energy losses can be minimised through optimised thermal insulation and temperature stratification of the storage tank.
Hydraulic balancing: little effort, saves energy
Even small optimisation measures on the heating system contribute to increasing energy efficiency. If the rooms on the upper floors do not get properly warm despite the thermostats being turned up, a hydraulic balancing should be carried out by the heating specialist. In this process, the individual components of a heating system are precisely matched to each other so that the heat is evenly distributed in the system and reaches where it is needed.
Further information:
Informationsportal "Effizienz mit System"  
Informationsportal Thermische Behaglichkeit   
Informationsportal Heizkörpertausch  
These topics might also interest you
Tags