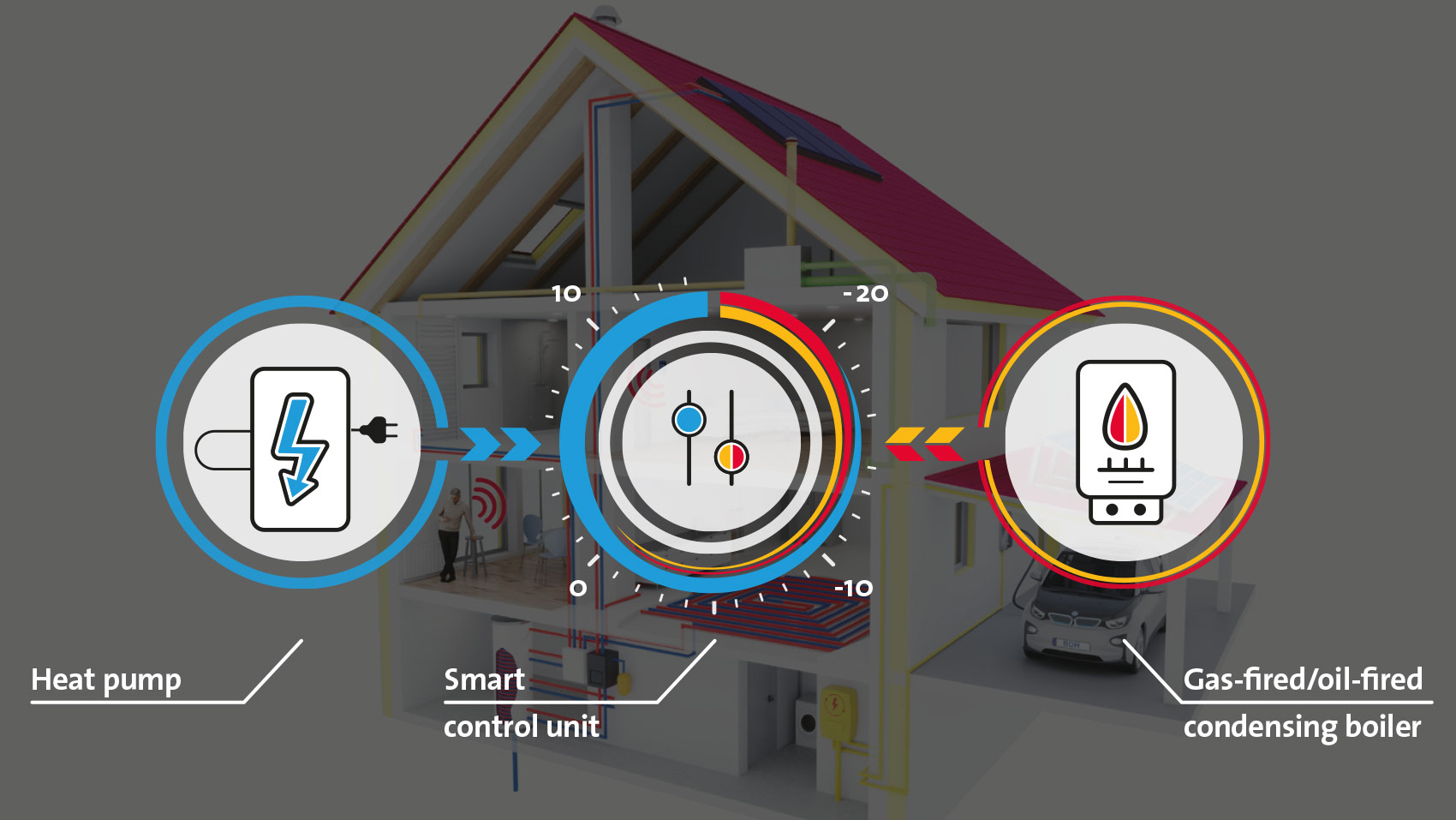 Hybrid heat pumps offer a number of advantages:
Reduction of operating costs: Depending upon the current energy prices of gas, oil or electricity, the hybrid system can determine on its own which heat generator should be operated, thus reducing operating costs.
CO2 reduction: To minimise the environmental burden, the hybrid heat pump independently decides – depending upon the expected CO2 emissions – which heat generator features minimum environmental burden at the current operating point.
Gradual renovation possible: An option for a gradual energetic modernisation is the extension of an existing fossil heating system with a heat pump in the first renovation phase. The existing heat distribution and heat transfer system and chimney can still be used.
These topics might also interest you
Tags