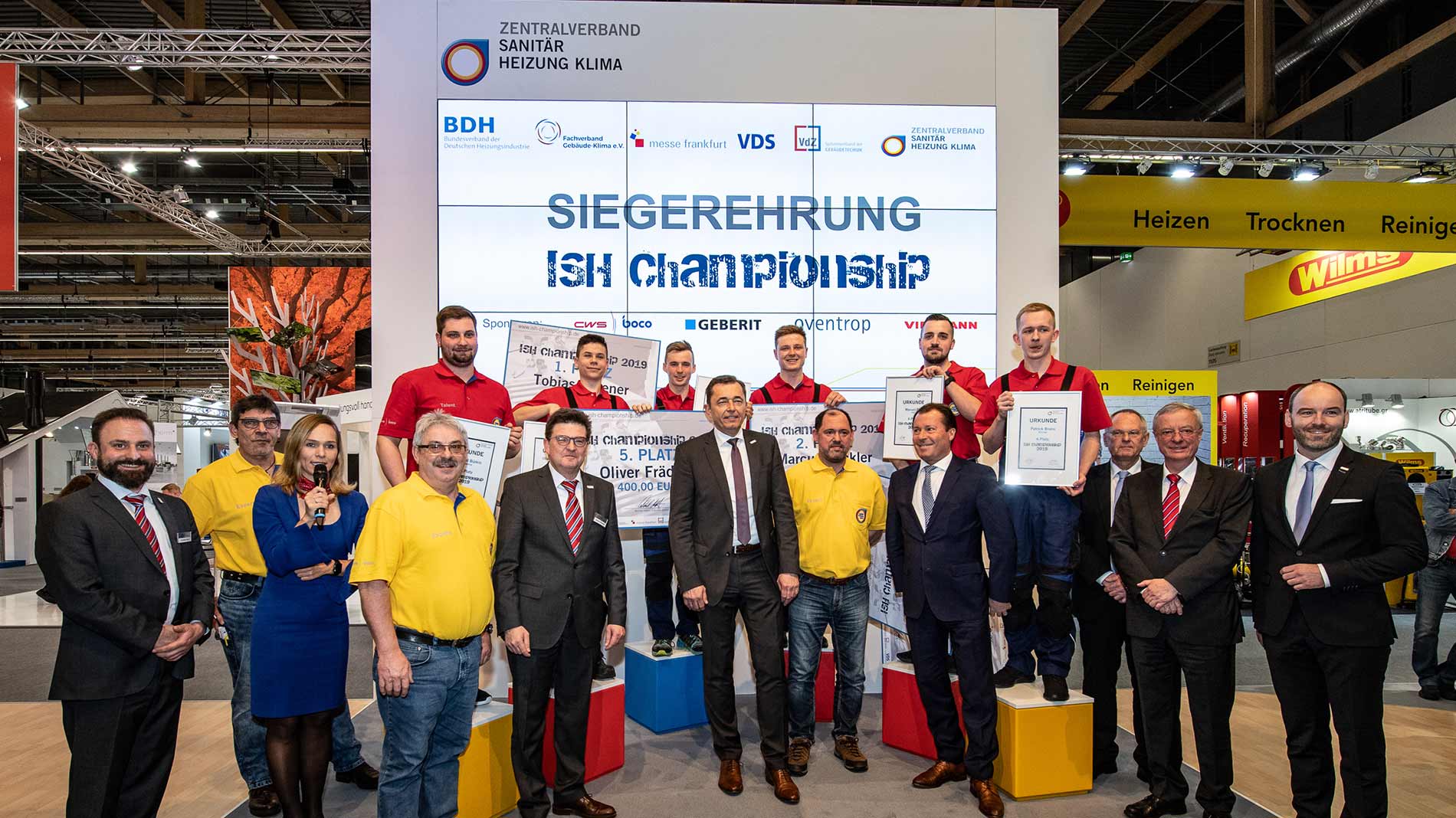 Organiser: Messe Frankfurt in cooperation with the The German Sanitation, Heating and Air Conditioning Association (ZVSHK)
Location: Hall 4.2 G80

The first ISH Championship was held at ISH 2019. Six talents from the sanitation, heating and air-conditioning trade competed simultaneously against each other in a professional competition. The aim was to demonstrate the 'plumbing and heating' skills of these young talents who will fit, build and install sanitation, heating and air-conditioning systems during the fair.
These young people, the best of their age group, offered a fascinating competitive spectacle for trade visitors whereby the focus was not only on the young people and their skills but also on the efficiency of the sector as a whole.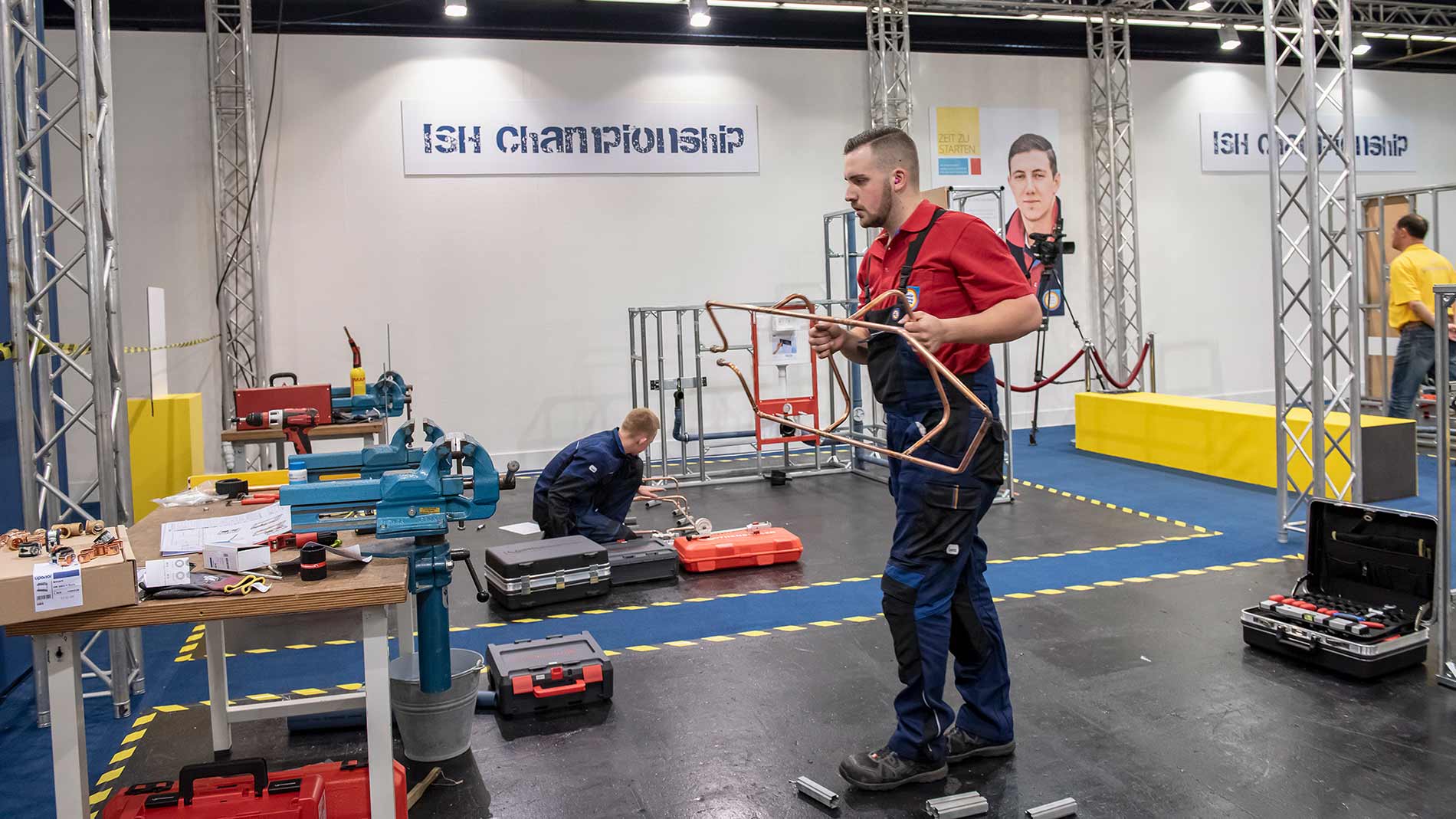 The test piece to be made involved a variety of skills that participants must demonstrate and master during the Championship whereby practically a whole bathroom was built before the eyes of trade visitors. One of the highlights was a bathroom radiator, which must have been artistic and made by hand. In addition to the fitting process, functional aspects such as accuracy and tightness of the technical installations was judged. The functioning unit to be made had all elements reflecting the ISH motto: WATER, ENERGY & LIFE.
Further information and impressions of the ISH Championship 2019 are available at https://www.ish-championship.de/.