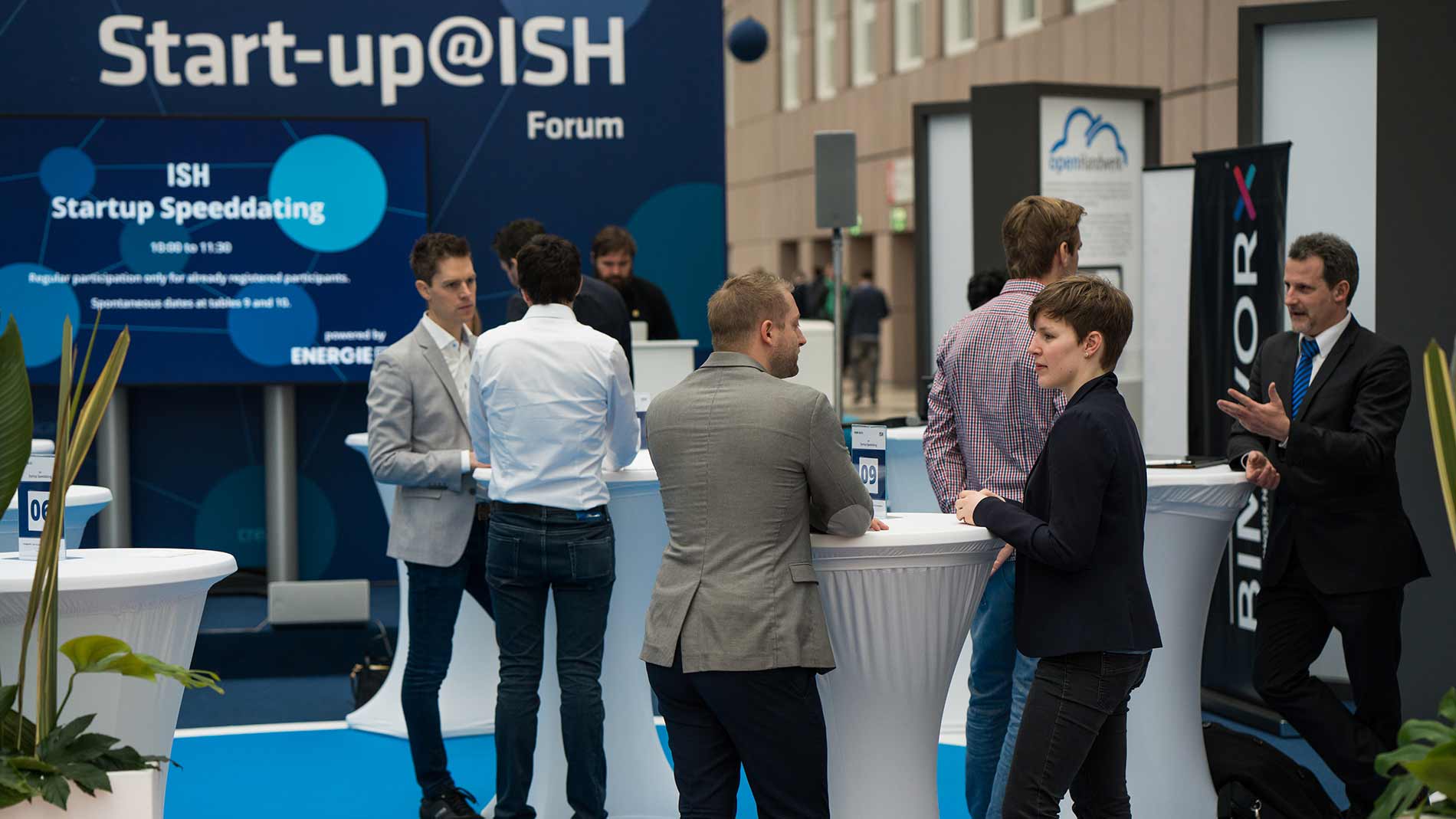 Organiser: Messe Frankfurt in cooperation with the Federation of the German Heating Industry, the Association of Air Conditioning and Ventilation in Buildings, the  German Association for Energy Efficiency in Building Services, the Association of the German Sanitation Industry and the The German Sanitation, Heating and Air Conditioning Association
Location: Galleria 1
The Start-up@ISH area is the ideal platform for presenting innovations and fresh ideas to market leaders, industrial giants, small to medium-sized companies and other start-ups at the world's biggest meeting place for the sanitation, heating and air-conditioning sector. What does this mean in real terms? In particular, it means lots of contacts and business opportunities.
We offer space for presentations.
At the prominently positioned start-up area in the heart of the Exhibition Centre, start‑ups can present their innovative technologies and products and hold high-grade discussions on their own exhibition stands.
We offer the platform.
Every day of the fair, start-ups can make pitches to visitors, exhibitors and the jury and have the chance of being chosen as the daily pitch winner.
We offer insights.
Lectures by exhibitors from the sector for the start-up scene and start-ups with reports on their experience help other start-ups boost their business – a great opportunity to make initial contacts in the Lounge, during the Start-up breakfast (14.3.), Speeddating or Happy Hour (12.3.) and subsequently hold in-depth discussions on your exhibition stand.
Start-up Speeddating at ISH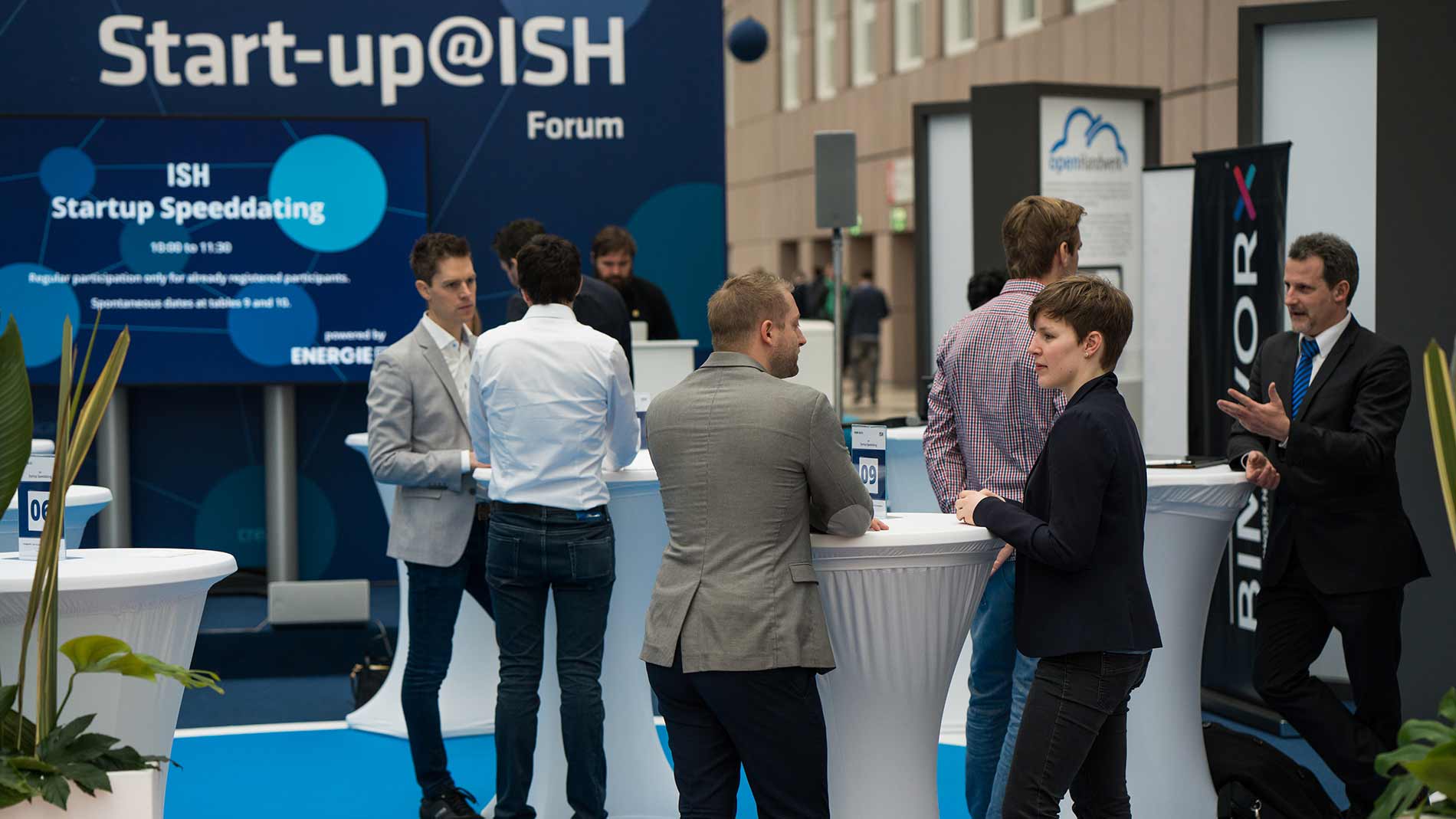 For movers, makers and networkers – Startup Speeddating at the new Start-up@ISH area was an opportunity to present innovations to market leaders, industry giants, small to medium-sized companies and investors.

"A Startup Speeddating is of real value for us, because you can get into conversation with various innovative players in the shortest time, exchange for a limited period of time and thus make a maximum of contacts. From a Startup Speeddating from Energieloft we could already grow two cooperations, so this is a great format for us."
"As a startup, we are always on the lookout for suitable cooperation partners in order to jointly launch new IoT-based business models and products on the market. For this, Energieloft's Startup Speeddatings so far have helped us a lot."