Selection@ISH brings together projects that make it easier for visitors to obtain a concentrated overview over the whole range of products of ISH. Based on themes or objective criteria, guided tours and special exhibitions as well as competitions and award ceremonies provide structured insights into the extensive spectrum of products to be seen.
Design Plus powered by ISH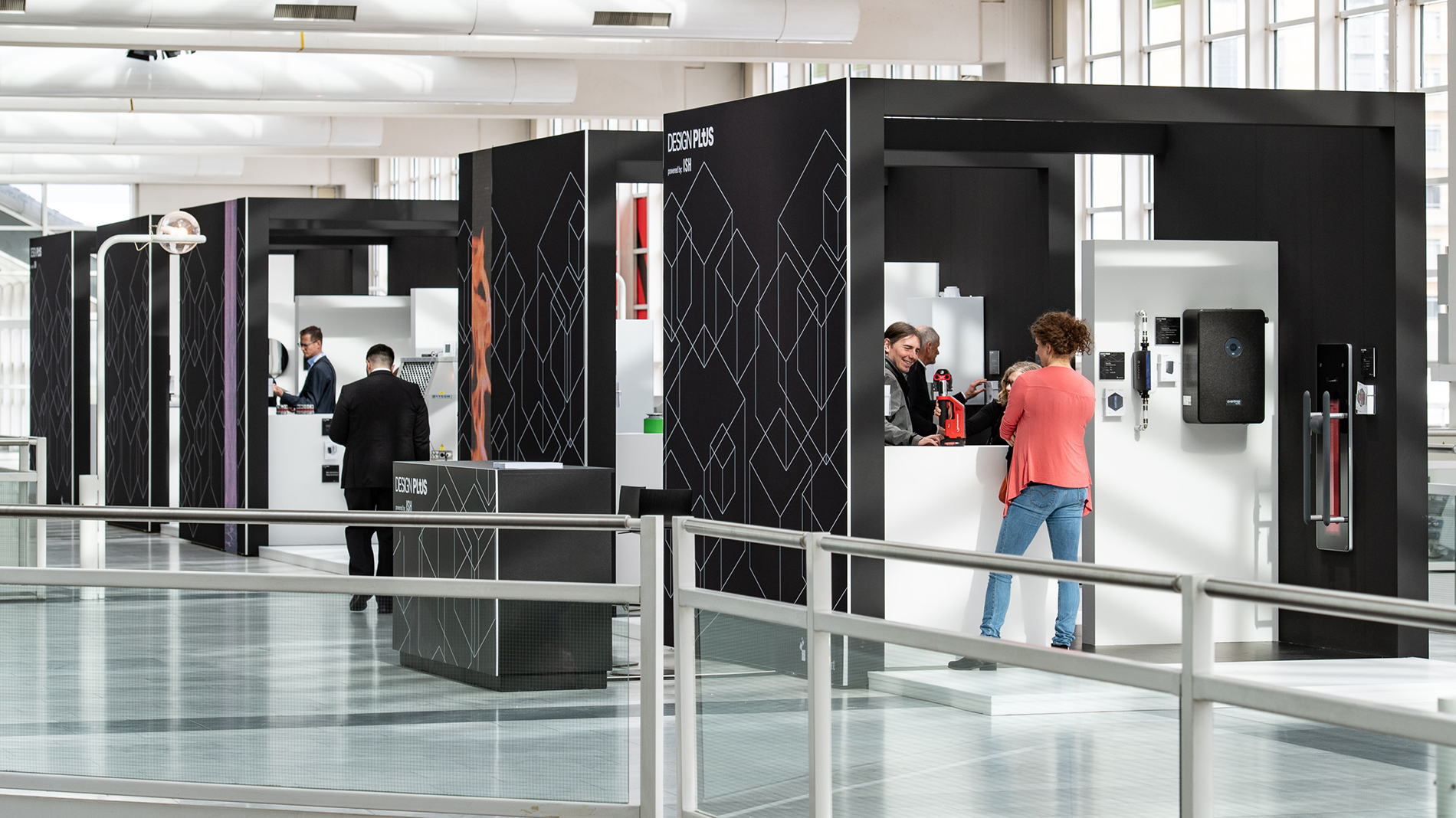 Organiser: Messe Frankfurt in cooperation with the German Design Council
Location: Foyer Hall 4.2
Design Plus powered by ISH provides a quality mark for future-proof products that combine innovative design with energy-efficient technology. The product competition is aimed at exhibitors from all segments at ISH.
All award-winning products will be on show during ISH in a special exhibition. The official prize-giving ceremony will take place on the first day of the fair at the special show area.
More information
Guided tours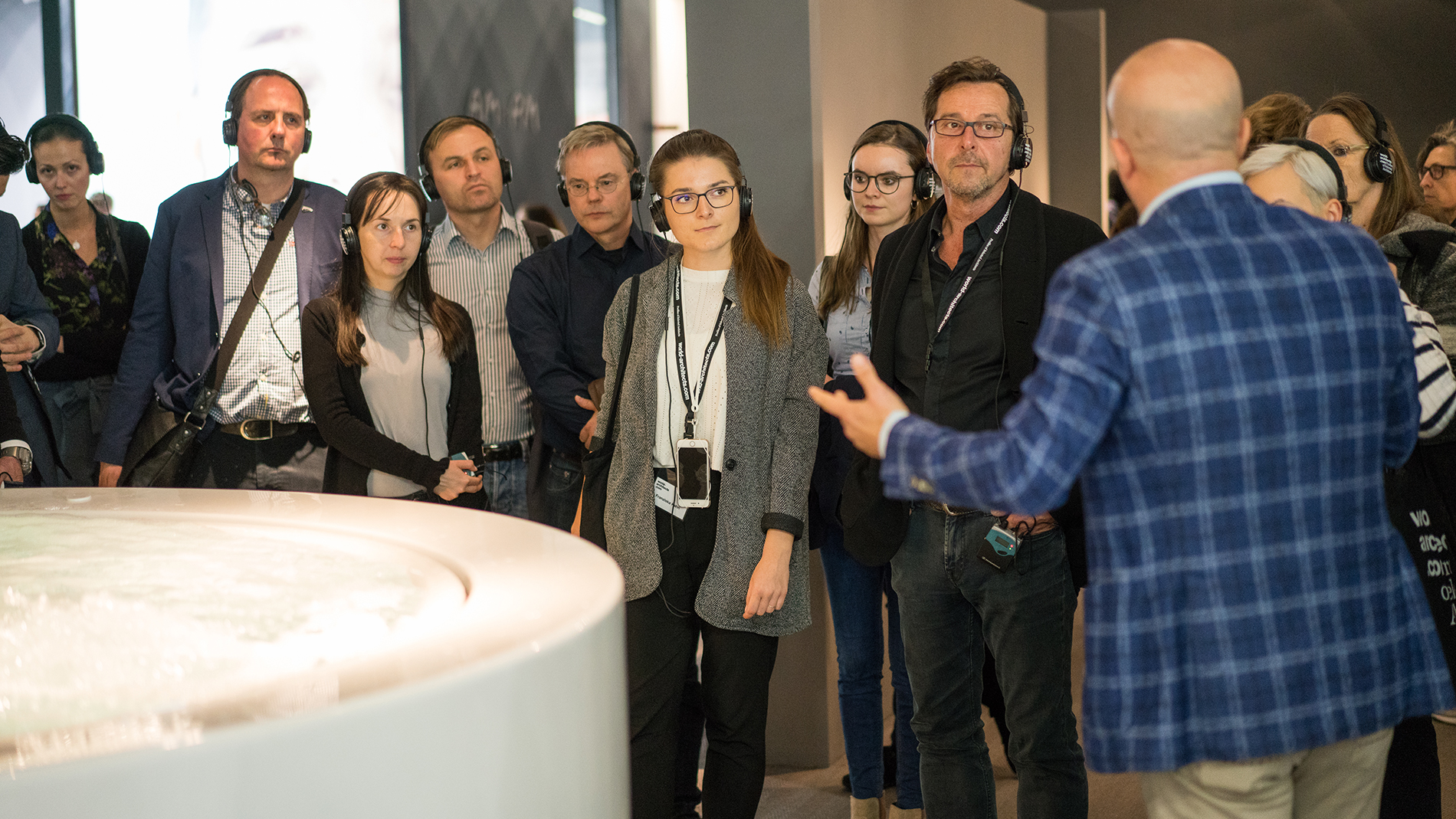 Free guided tours for the skilled trades, planners and architects offer an excellent opportunity to find one's way around the products on display and to enter into conversation with colleagues in one's own field.
Take a look back at the Guided tours of ISH 2019 with the video by world-architects.
Watch the video
Architecture + Technology Innovation Award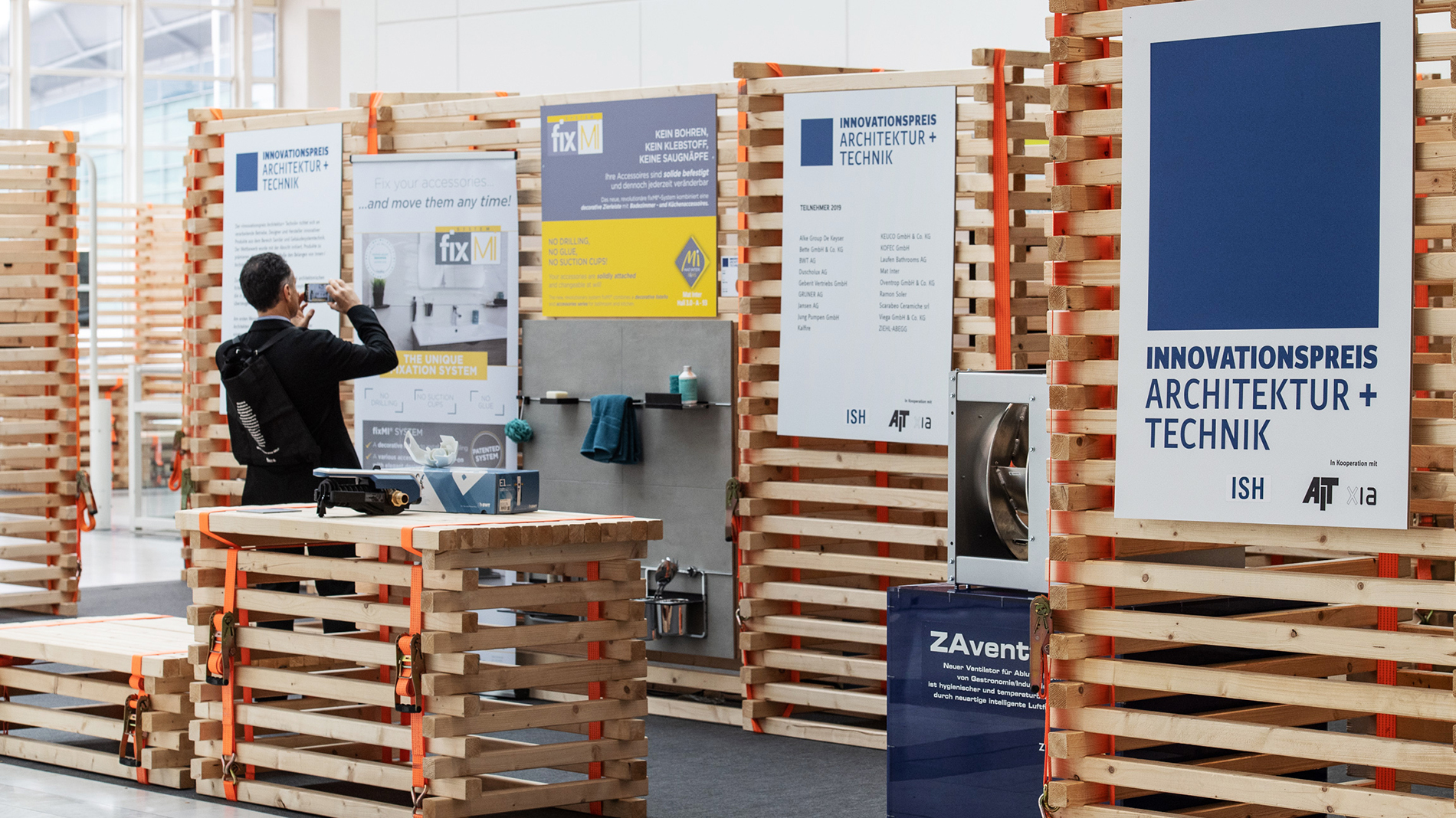 Organisers: 'AIT' and 'xia intelligente Architektur' trade magazines in cooperation with Messe Frankfurt
Location: Foyer of Hall 4.2
The Architecture + Technology Innovation Award was held for the 20th time on the occasion of ISH in March 2019.
The award is aimed at manufacturers of innovative products from the fields of building-services technology and The Bathroom Experience, as well as architects and interior architects working in these areas. The architecture and design competition was launched with the intention of spotlighting those products and solutions among the many on the market, which cater particularly well for the concerns of architects.
The awards ceremony was held on the first day of the fair.

More information
Pop up my Bathroom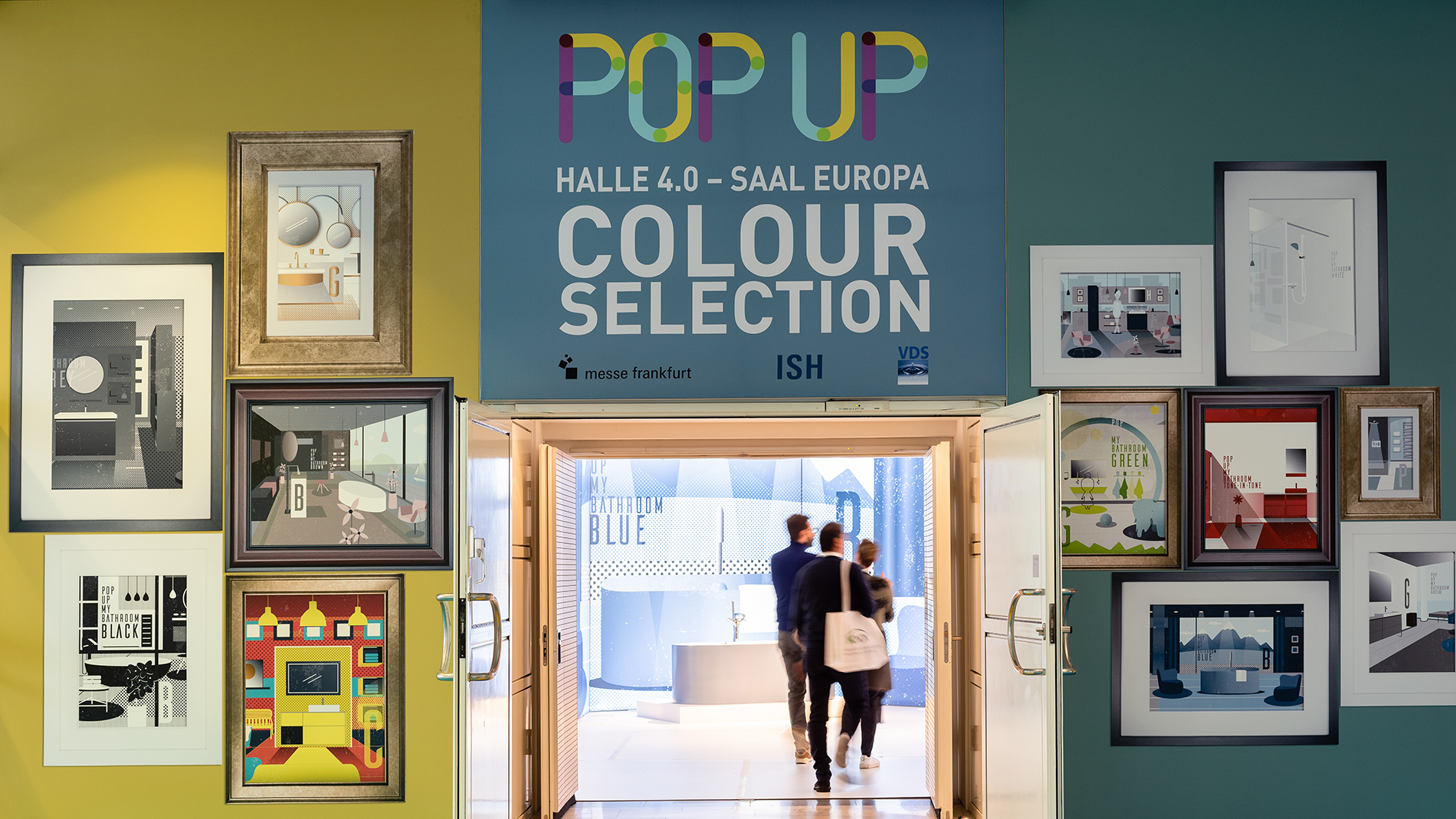 Organiser: Messe Frankfurt with the collaboration of The Association of the German Sanitation Industry (VDS)
Location: Foyer Hall 4.0, Room Europa
The Trend Forum stages as an experimental showroom the latest design trends relating to bathrooms. A central theme for the coming ISH is a Trend Colour Selection, which provides an insight into the future of colour in bathroom design. This throws the focus on individual bathroom creations, using products, materials and colours chosen to match showcased with social developments, current design trends and technological innovation firmly in mind.
The special exhibition was accompanied by the lecture forum Pop up my Bathroom atelier, which offers a series of informative lectures and interesting panel discussions.
More information
Bathroom Comfort for Generations Product Award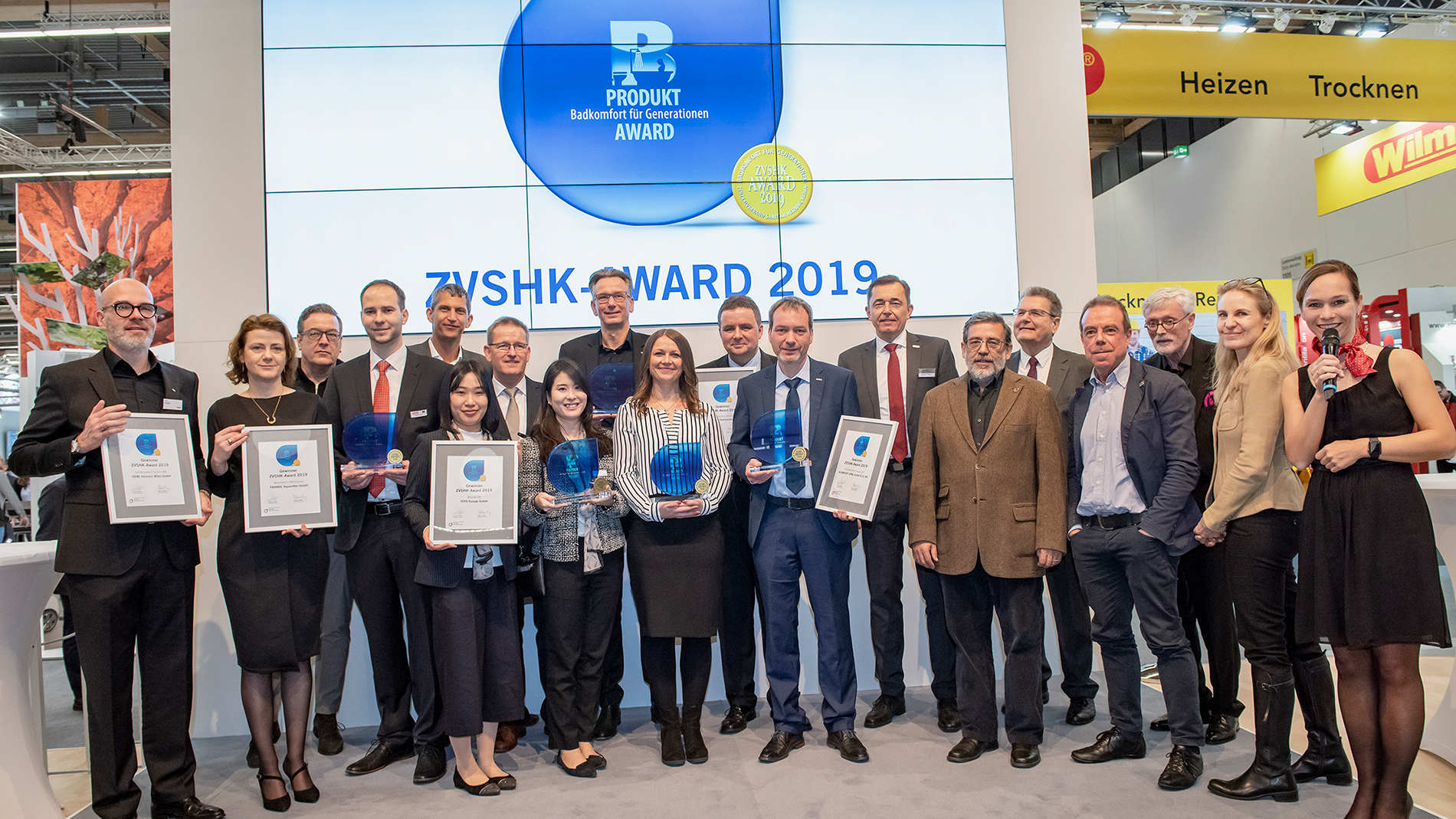 Organiser: The German Sanitation, Heating and Air Conditioning Association (ZVSHK)
Location: Hall 11.1 E87
The bathroom is the key to an independent home life in old age. By 2030, there will be a need for some three million accessible homes in Germany. The demand for attractive products combining functionality, flexibility, safety and comfort for all generations will continue to climb. The ZVSHK honours products that its 24,000 member companies install to cater for changing situations in life and meet high aesthetic expectations.
Every two years, the German Sanitation, Heating and Air-Conditioning Association (ZVSHK) honours bathroom products that are distinguished by exemplary design and make life significantly easier. These products should also be easy for older or handicapped people to use. The selection is made by a jury of prominent and international experts in cooperation with Germany's 'Design for All' Competency Network (EDAD).
The awards ceremony was held at the main ZVSHK stand at 11.00 hrs on 13 March 2019.
Stove Flame 2019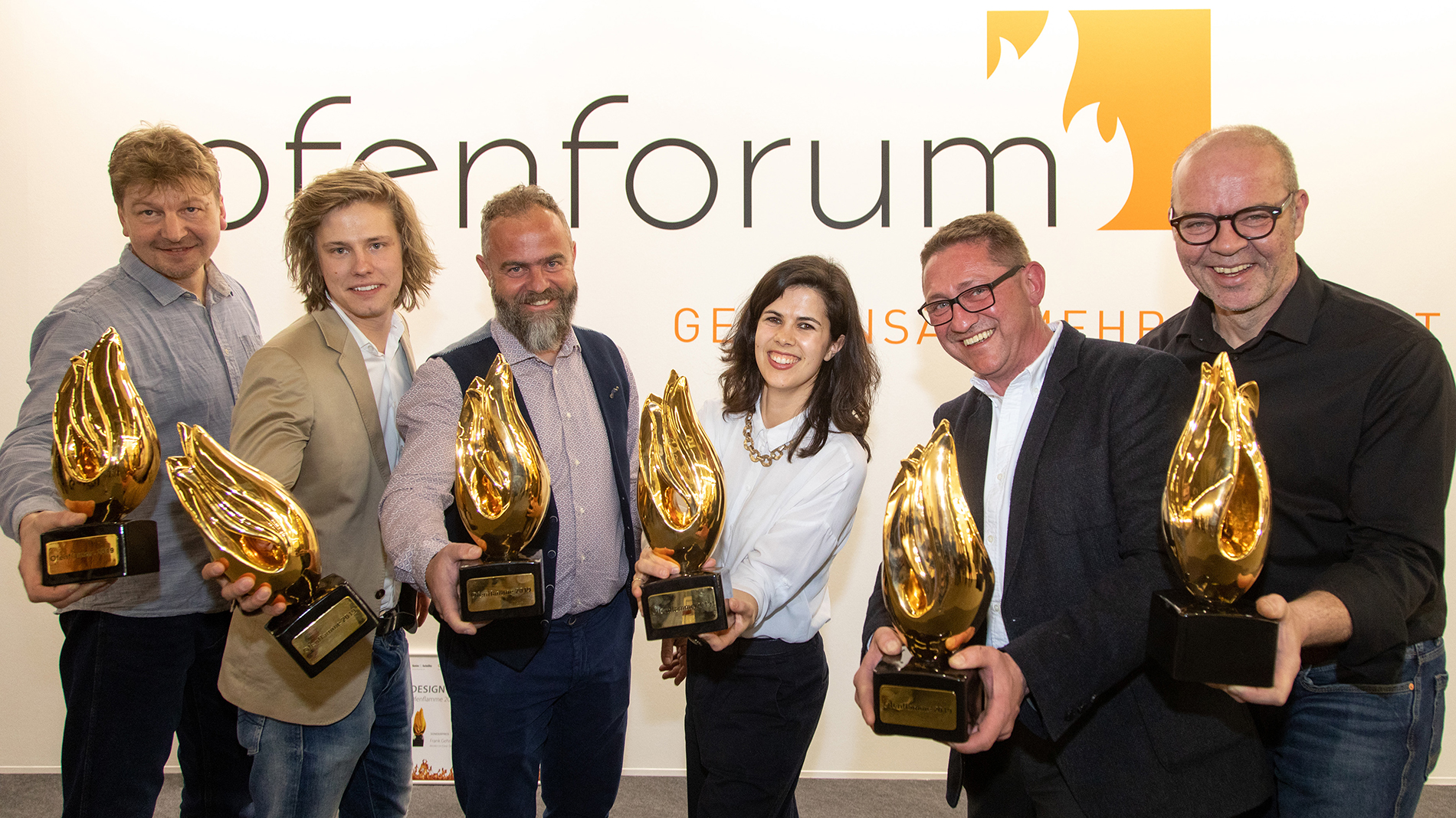 Organiser: Zentralverband Sanitär Heizung Klima (ZVSHK)
Location: Hall 9.2 D05
The Europe-wide 2019 'Stove Flame' design award is a design / photo competition for artisan stove makers and is organised by 'Kamine & Kachelöfen' magazine published by Fachschriften-Verlag and the ZVSHK with the kind support of AdK and VEUKO.
The competition is for independently planned and hand-made individual heating systems, such as basic stoves, hot-air stoves, fireplaces, hypocausts and ranges.
The presentation was held at the Stove Forum at 16.00 hrs on 13 March 2019