Cognitive and physical assistance systems to strengthen the core competence of sanitation, heating and air-conditioning fitters at the point of sale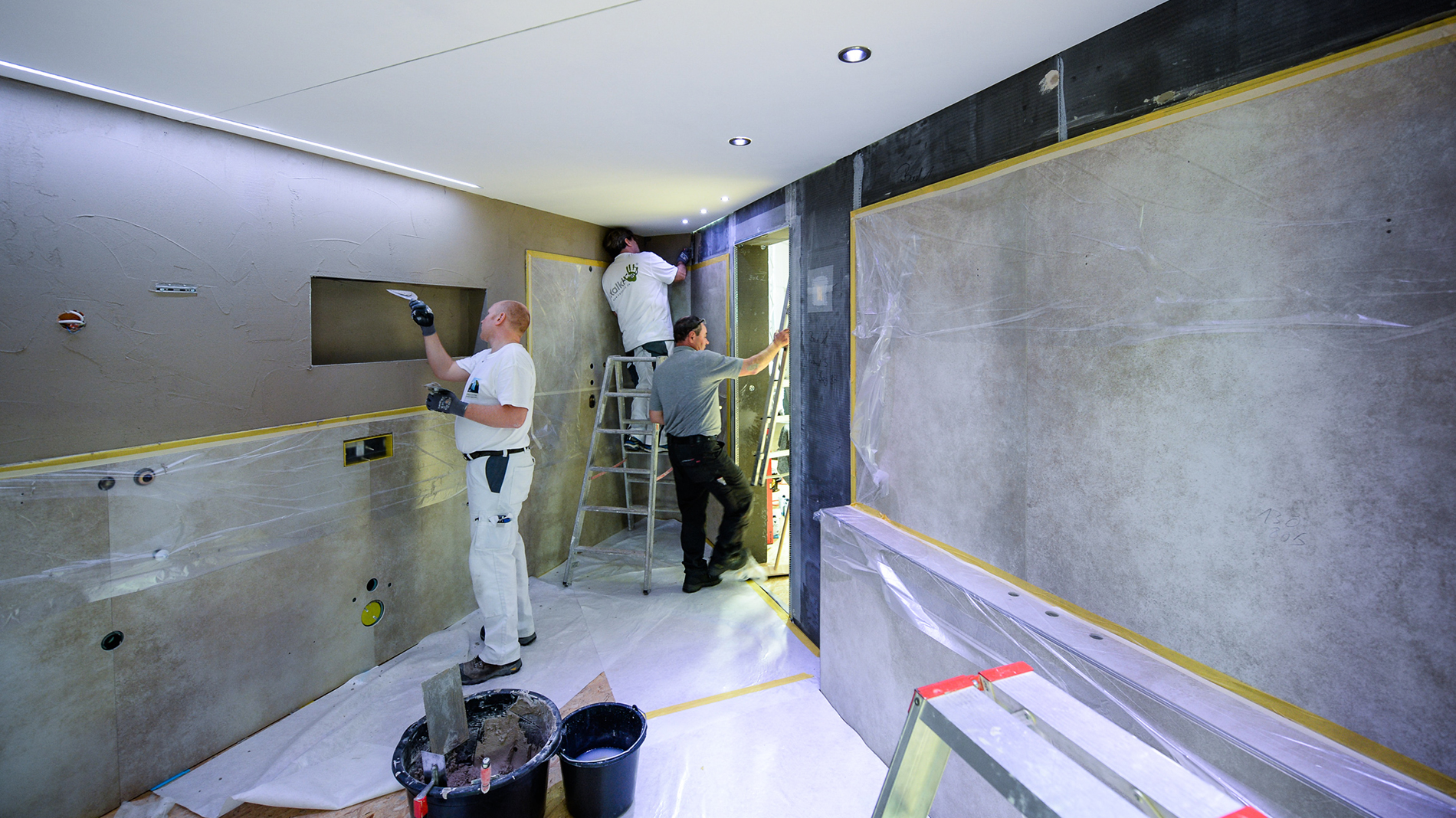 Organiser: Association of the German Sanitation Industry (VDS) and The German Sanitation, Heating and Air Conditioning Association (ZVSHK)
Location: Hall 4.2 G60

The process of demographic change and the energy transition are opening an enormous market potential to the sanitation, heating and air-conditioning trade. Working against this are the shortage of skilled personnel and the increasing age of fitters, which is leading to an ever-greater shortage of staff. The number of apprentices fell between 1998 and 2016 from approx. 63,000 to around 34,000. The demands placed on fitters are climbing due to the increasingly complex nature of the systems installed. According to BG Bau, the accident prevention and insurance association of the building industry, the incidence of muscle and skeletal disease (32 %), defective hearing (25 %) and heart / circulation illness (24 %) climbs as employees grow older.
The focus of the project is on systems to provide physical and cognitive assistance in the sanitation, heating and air-conditioning trade (physical through the exoskeleton, cognitive through VR / AR systems) to improve product knowledge, physical condition and the attractiveness of work for older employees.
Through cognitive assistance systems, information is made available to employees on site via smart glasses, which leads to a qualitative improvement of work organisation in installation companies. Additionally, physical assistance systems ('exoskeleton') contribute to a safer, healthier and more motivating workplace by reducing the physical burden on employees fitting plant on site. In turn, this cuts the incidence of illnesses, such as muscle-skeletal diseases, which frequently occur in the installation trade.
Initial proposals for this will be presented within the framework of the Future Bathroom Workshop in Hall 4.2 of ISH 2019 in cooperation with the Association of the German Sanitation Industry (VDS). The Sponsoring Partners are Geberit and Kermi.