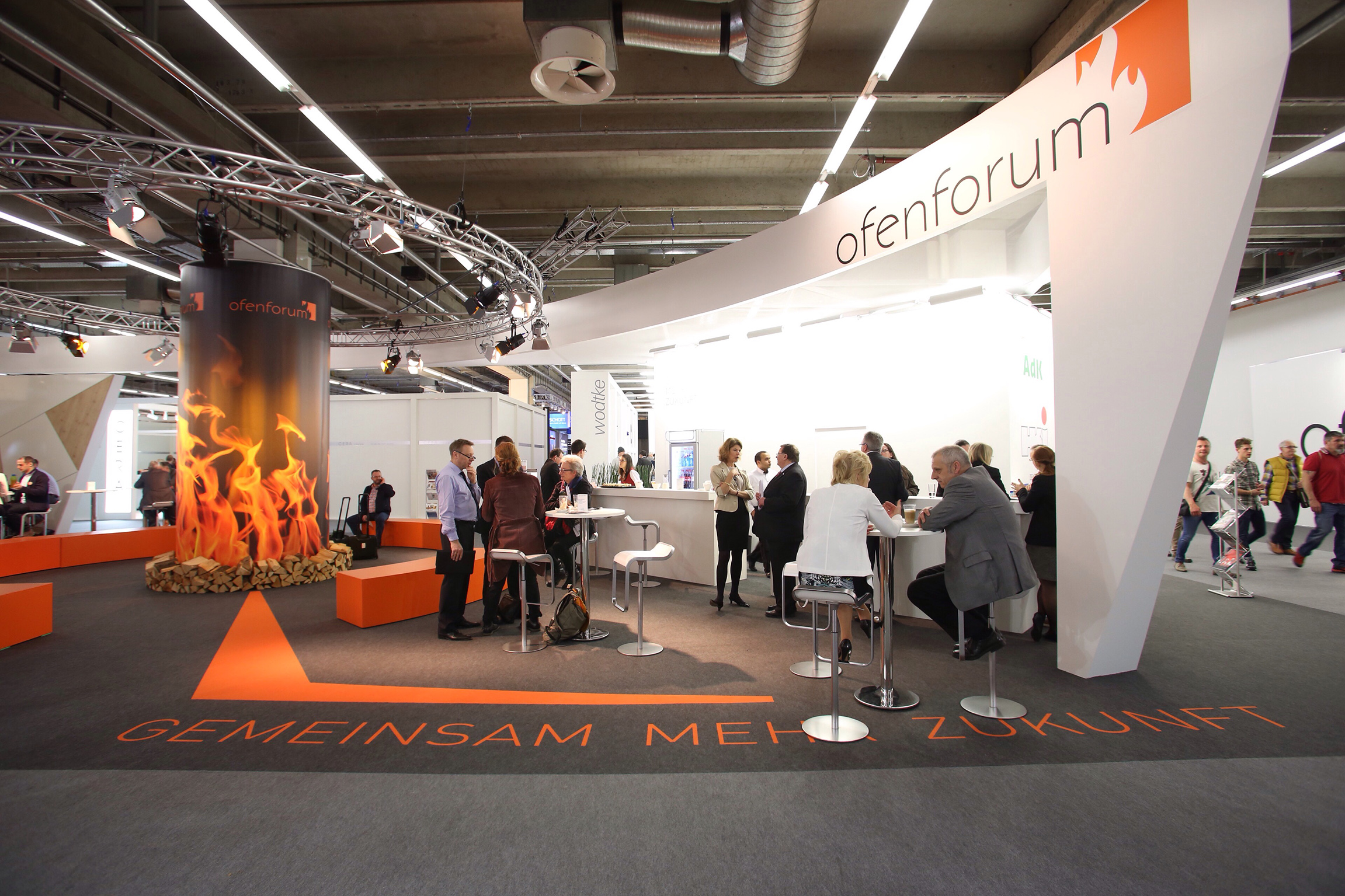 Organiser: Messe Frankfurt in cooperation with the German Tiled Stove Working Group (AdK), the Industrial Association for Heating and Kitchen Technology (HKI) and The German Sanitation, Heating and Air Conditioning Association (ZVSHK)
Location: Hall 9.2, D05
Wood is by far the most important renewable source of heat. Used intelligently and responsibly, wood-fired heating systems are an indispensable part of the energy transition.
Talk with us about the chances and challenges of wood-fired heating. Besides a variety of informative details, the Stove Forum is also an excellent opportunity to enter into discussions with colleagues from the sector.
Take advantage of the Stove Forum to learn about interesting interrelationships and make new contacts.
The programme of lectures focuses on subjects of interest and relevance for the whole sector. You will find the complete programme with information about the subjects covered in the individual lectures on the following pages.
Include the lectures and times when you come to plan your visit to the fair. A visit to the Stove Forum is sure to be worth your while!
We look forward to seeing you there!
Please note: the lectures at the Stove Forum will be held in German only.

Stove Flame 2019
The Europe-wide 2019 'Stove Flame' design award is a design / photo competition for artisan stove makers and is organised by 'Kamine & Kachelöfen' magazine published by Fachschriften-Verlag and the ZVSHK with the kind support of AdK and VEUKO.
The competition is for independently planned and hand-made individual heating systems, such as basic stoves, hot-air stoves, fireplaces, hypocausts and ranges.
The presentation will be held at the Stove Forum at 16.00 hrs on 13 March 2019.