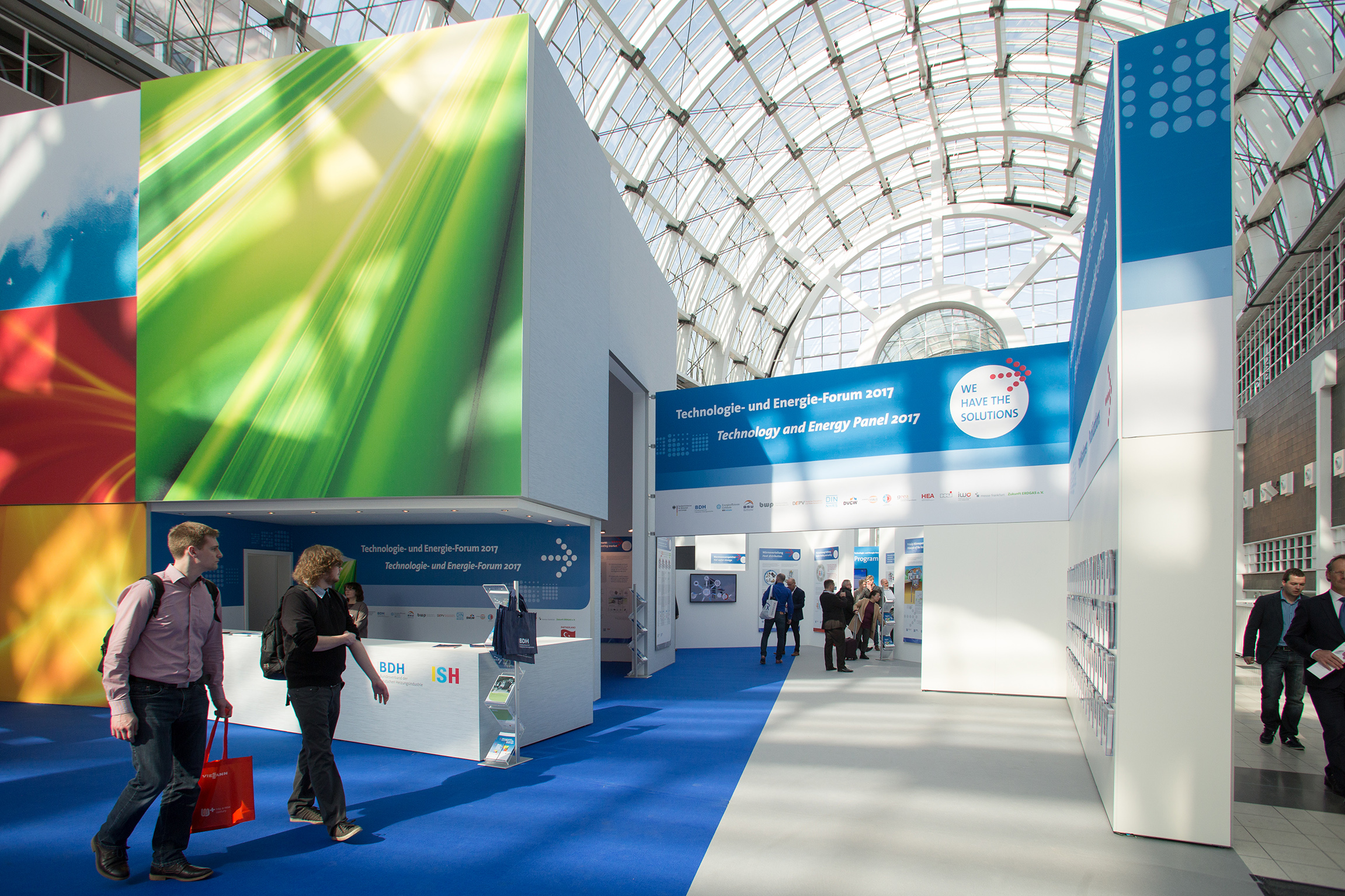 Organiser: Messe Frankfurt in cooperation with the Federal Association of the German Heating Industry (BDH) and other partners.
Location: Hall 11.1 C06

Rounding off the Forum are a daily programme of expert lectures, each lasting half an hour, numerous publications on all subjects relating to the market and a multi-media exhibition.
The focus of this year's Forum is on connected heating technology in the smart home. Using real products, the 'Digital Star' exhibition shows visitors how consumers and producers in the smart home can be controlled via a Home Energy Management System (HEMS) and interact with each other in a variety of scenarios.
The Technology and Energy Forum is to be found in Hall 11.1 Stand C06 and the surrounding areas.
In addition to BDH and Messe Frankfurt as initiators, 14 trade associations are also involved in the Forum:
Alliance for Building Energy Efficiency (geea)
BDI 'Energy Efficient Building' Initiative
German Solar Association (BSW)
German Heat Pump Association (BWP)
German Energy Pellet Association (DEPV))
DIN Standards Committee Heating and Ventilation Technology and their Safety (NHRS)
German Gas and Water Industry Association (DVGW)
EEBus Initiative
Building Climate Association (FGK))
Specialist community for Efficient Energy Usage (HEA)
House, Heating and Kitchen Technology Industrial Association (HKI)
Institute for Heating and Oil Technology (IWO)
Smart Living Initiative
Natural Gas Initiative
The Forum lectures will be translated simultaneously into English.