The world's leading trade fair for HVAC + Water puts the industry's newcomers in the spotlight.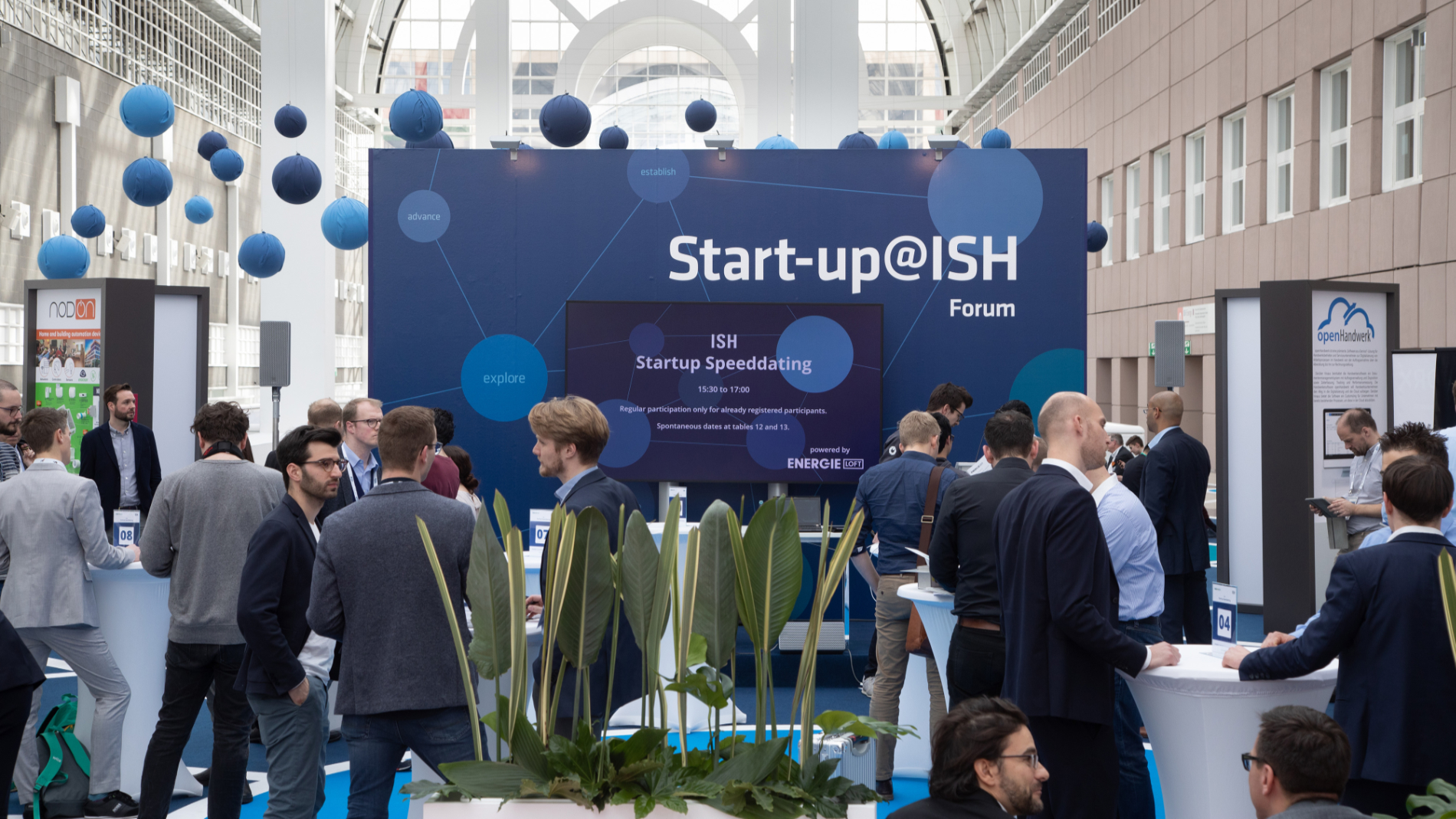 As a unique driver of innovation, ISH is the flagship of the sector and at the same time the place where solutions for a sustainable future become tangible. In March 2023, the world's leading trade fair, together with the VdZ – the German Association for Energy Efficiency in Building Services, will therefore offer young, innovative start-ups a platform to present themselves and make valuable contacts.  
Start-up@ISH Programme
Startup pitches on the stage of the newly created associations area
After-hours and morning mingles as networking events in the space of the associations area
Startup Talks on top ISH top themes with start-up participation
Spotlight stories from founders, experts and companies who report on successful, but also failed business ideas, outline the innovation process, present inspirations and cooperations and much more
Participation criteria
Startups are young, fast-growing and/or innovative companies. They are:
younger than 10 years,
(highly) innovative in their products/services, technology and/or business model,
have significant employee and/or revenue growth (or are aiming for it)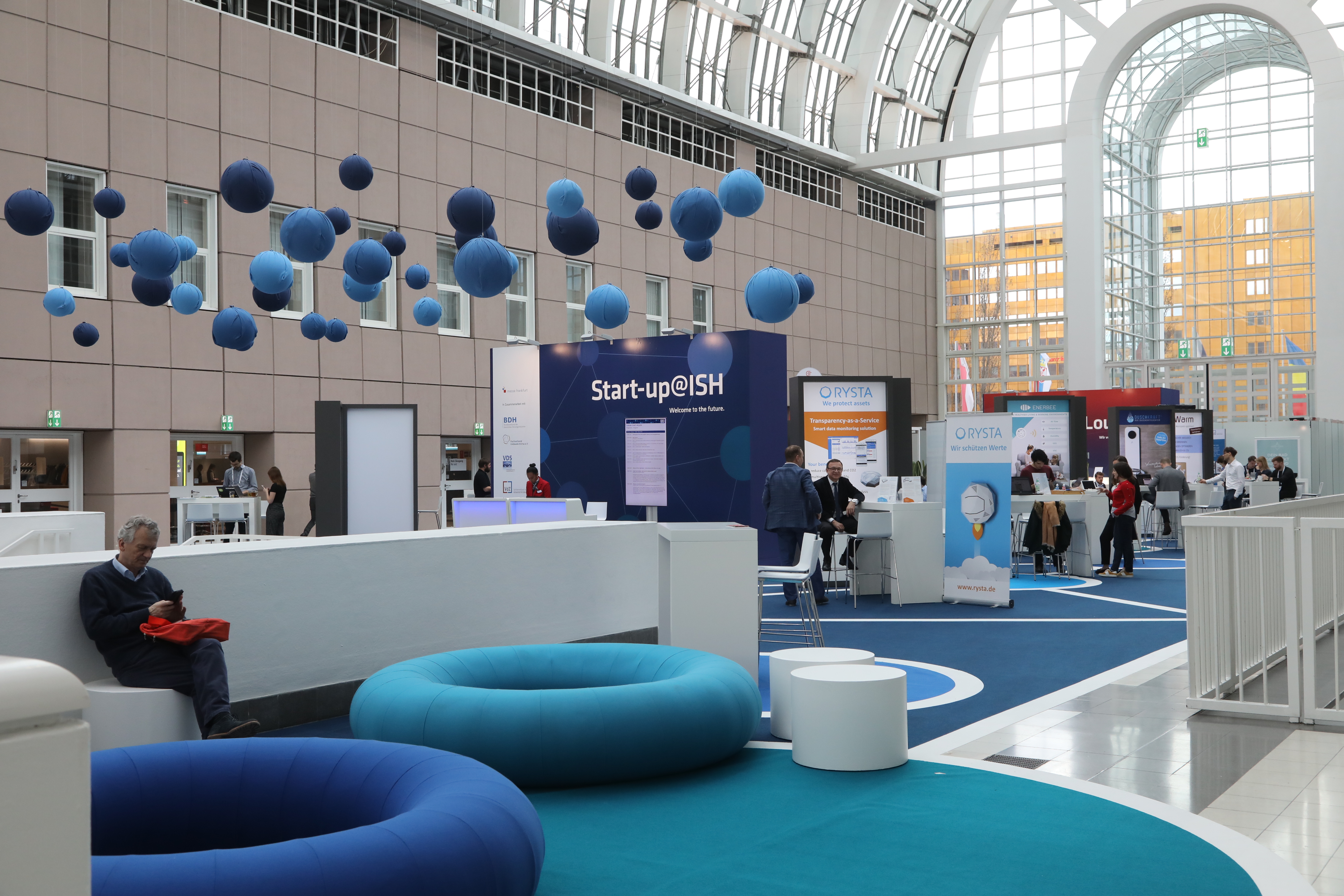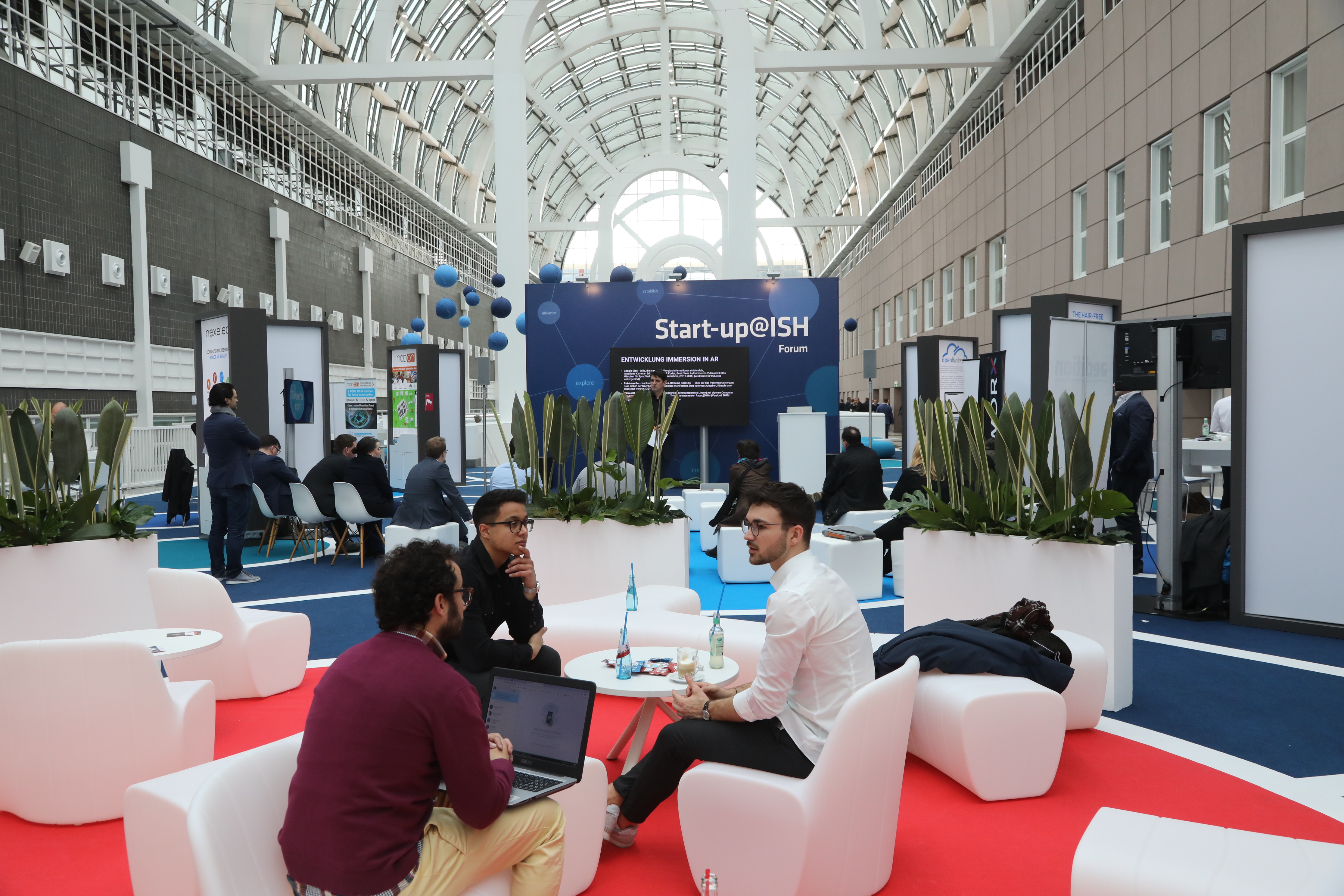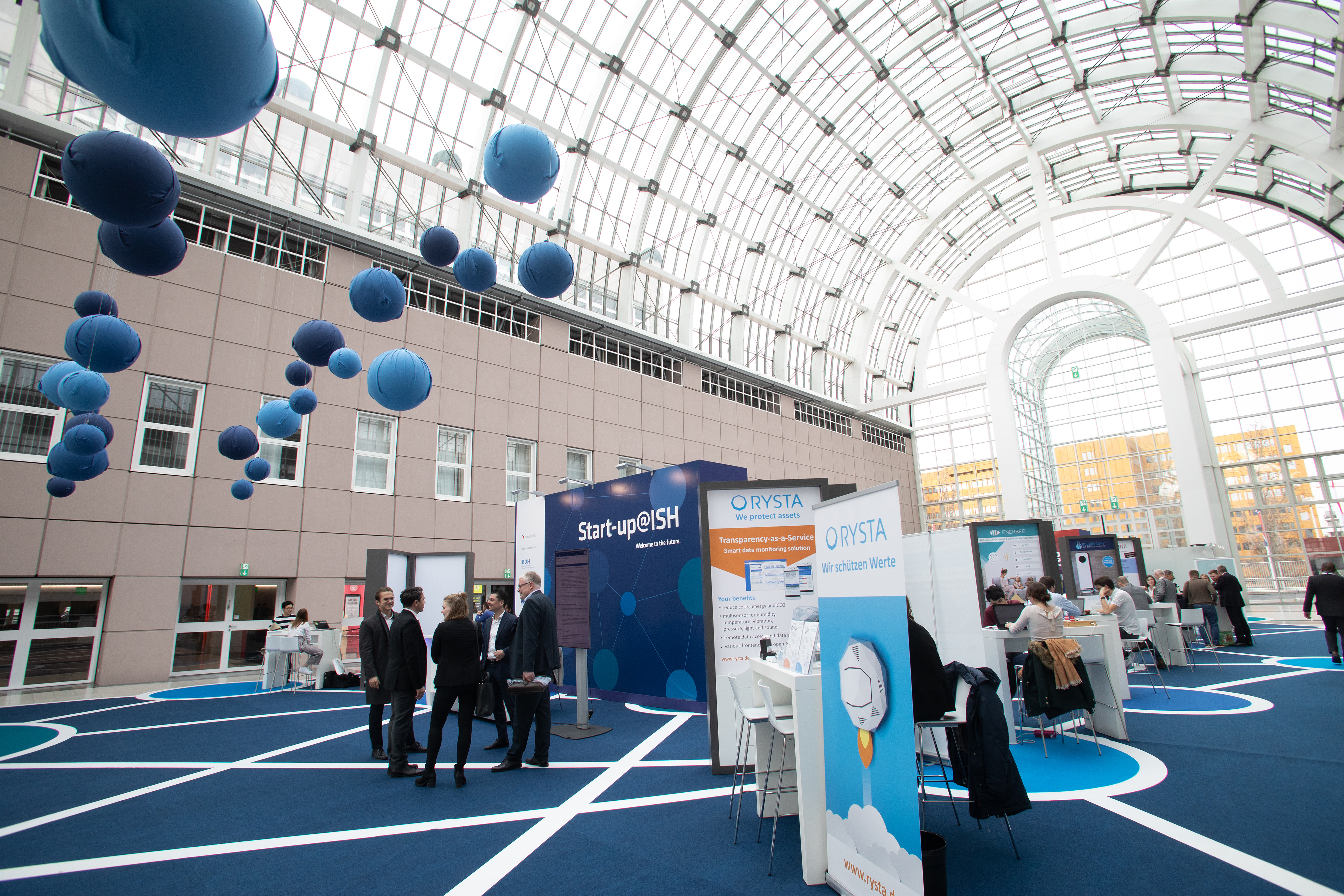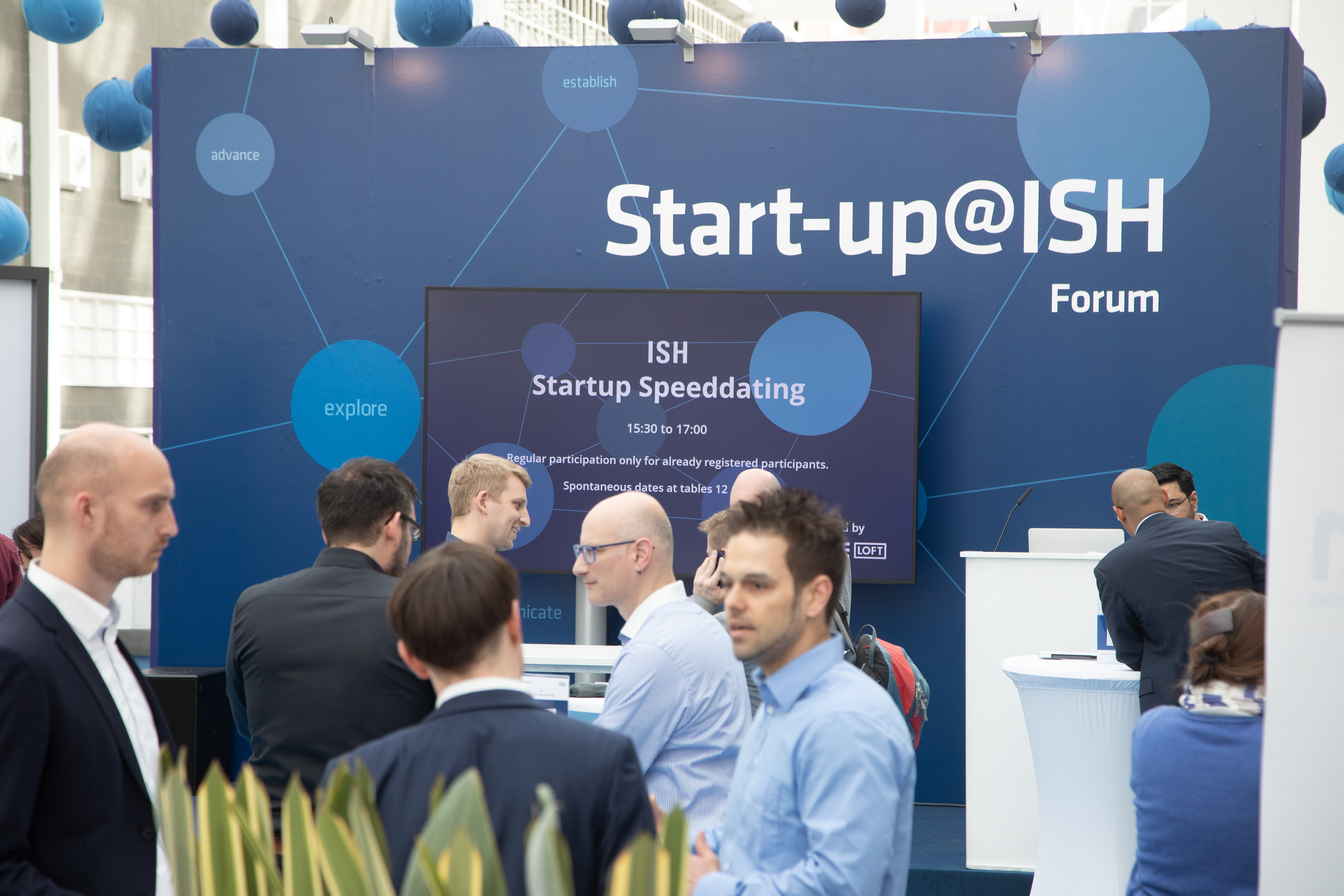 Costs & Registration
Interested start-ups can apply for a one-day participation at a start-up compact price of € 300.00 (plus VAT) at ISH 2023. The compact price includes a complete stand for start-ups.
Up to 25 start-ups can participate in the Start-up Area at ISH. Details on the benefits, participation requirements and other registration modalities are available at https://startups.vdzev.de. There you can apply for participation directly via the registration form.
Contact:
Sophie Bode (VdZ)
030 / 27874408-24
sophie.bode@vdzev.de
ISH - Team
+49 69 7575 3273
ish@messefrankfurt.com