Against the background of the Covid-19 pandemic, the world's leading trade fair for HVAC + Water brought the sector together digitally from 22 to 26 March 2021. The aim: to link exhibitors, visitors, experts and journalists for five days, to offer high-grade content and to present a comprehensive programme of events.
Making of ISH digital 2021
A total of 290 hours of content, 277 live and digital events, 60 meter run of control technology... Experience a small glimpse behind the scenes of ISH digital 2021.
ISH digital 2021 in figures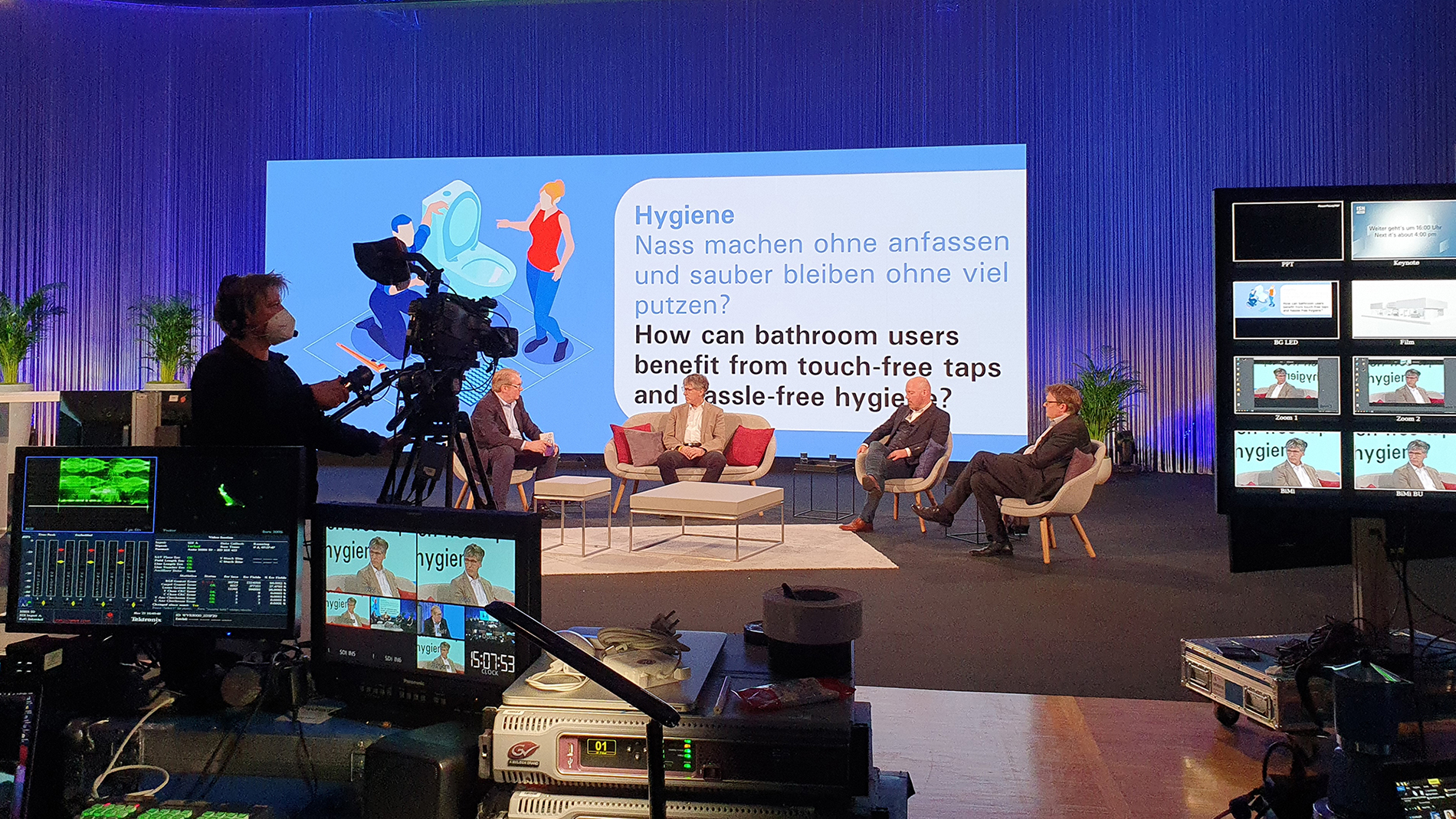 From the very beginning, the focus of ISH digital was on networking, knowledge transfer, high-grade content, an extensive programme of events and the numerous solutions and innovative products of the 373 companies taking part. Thus, the first digital edition of ISH was able to generate social, political and economic relevance with themes such as the Green Deal, life-giving air and hygienic bathroom trend.
ISH digital 2021 results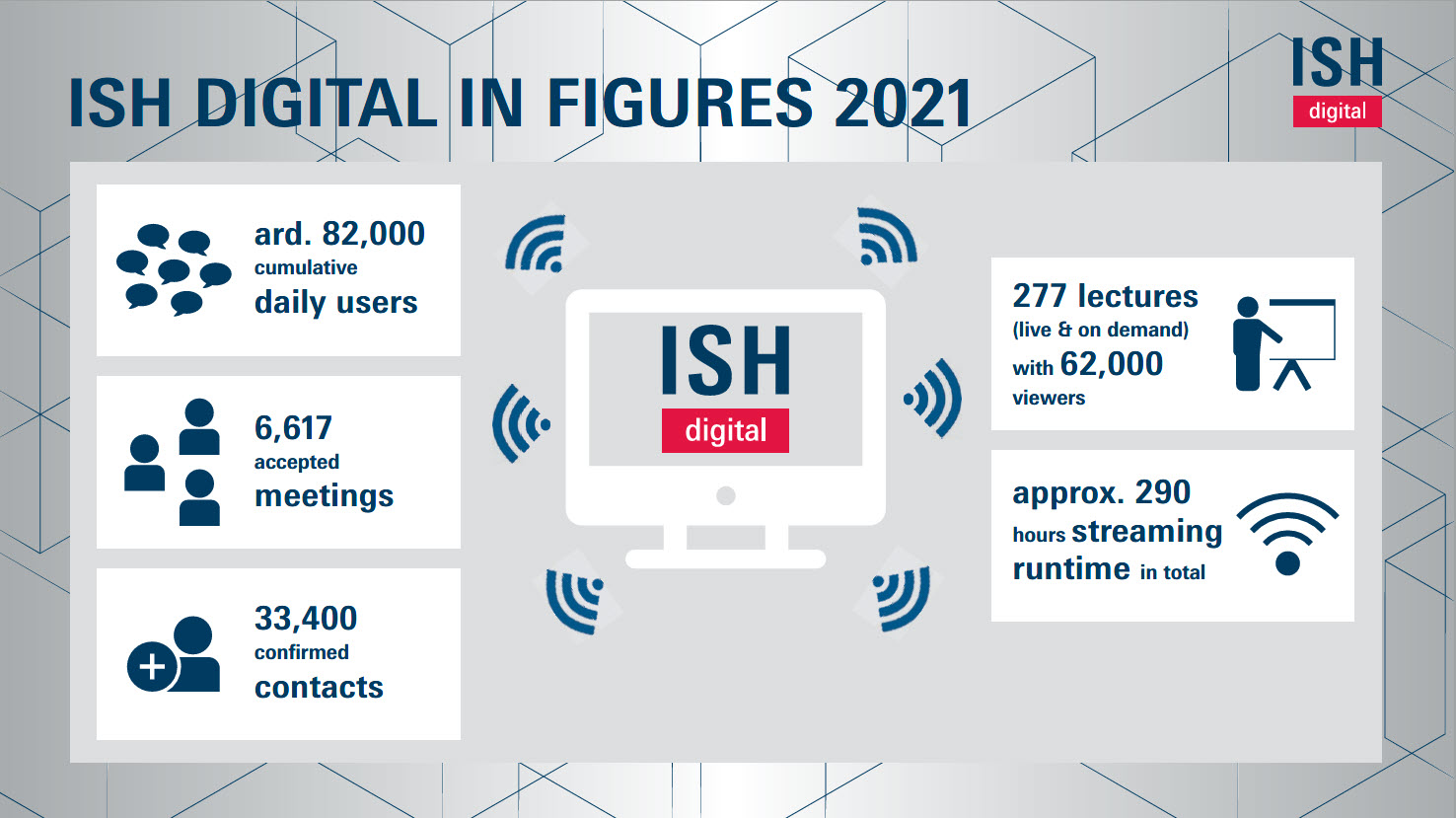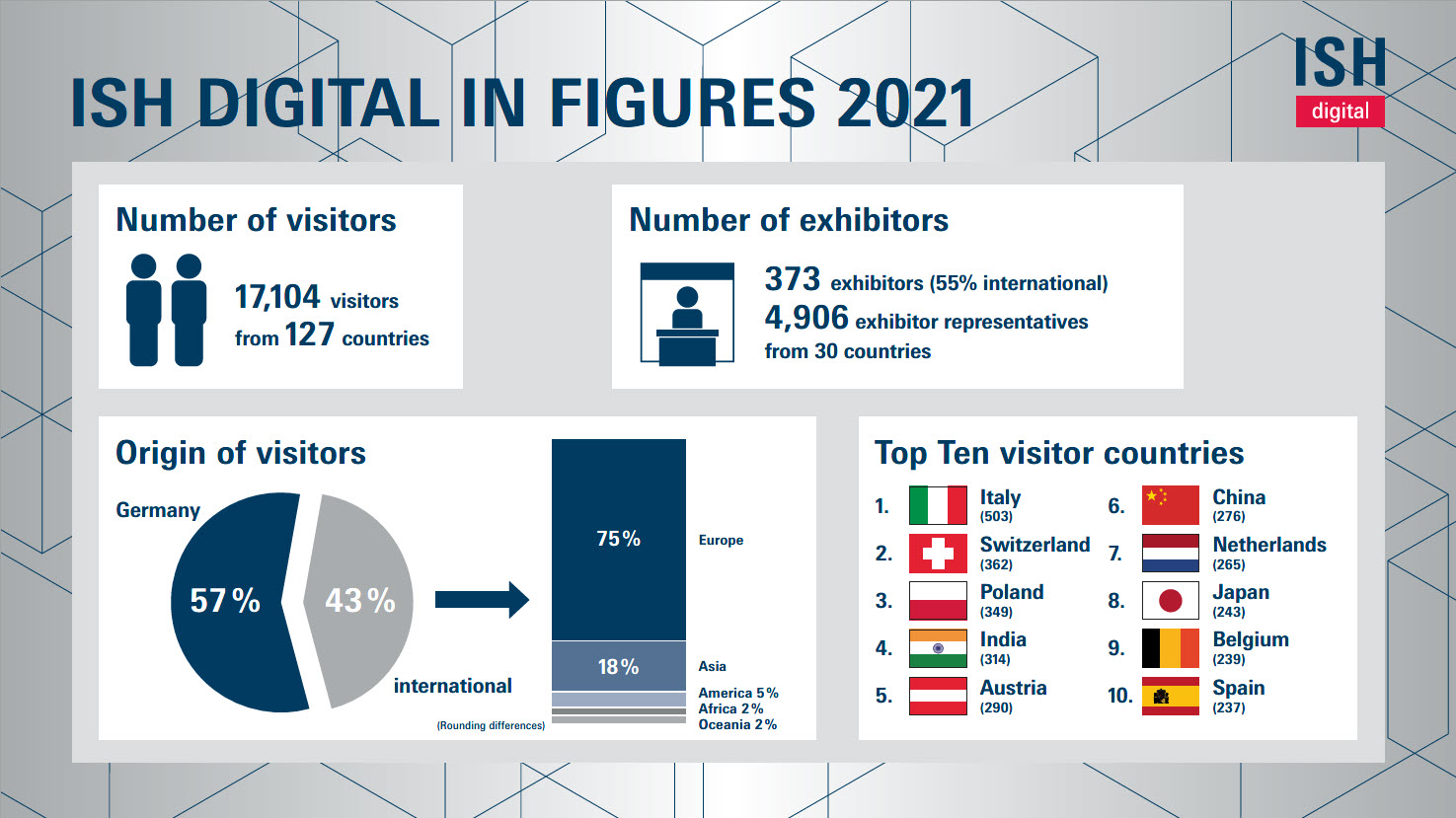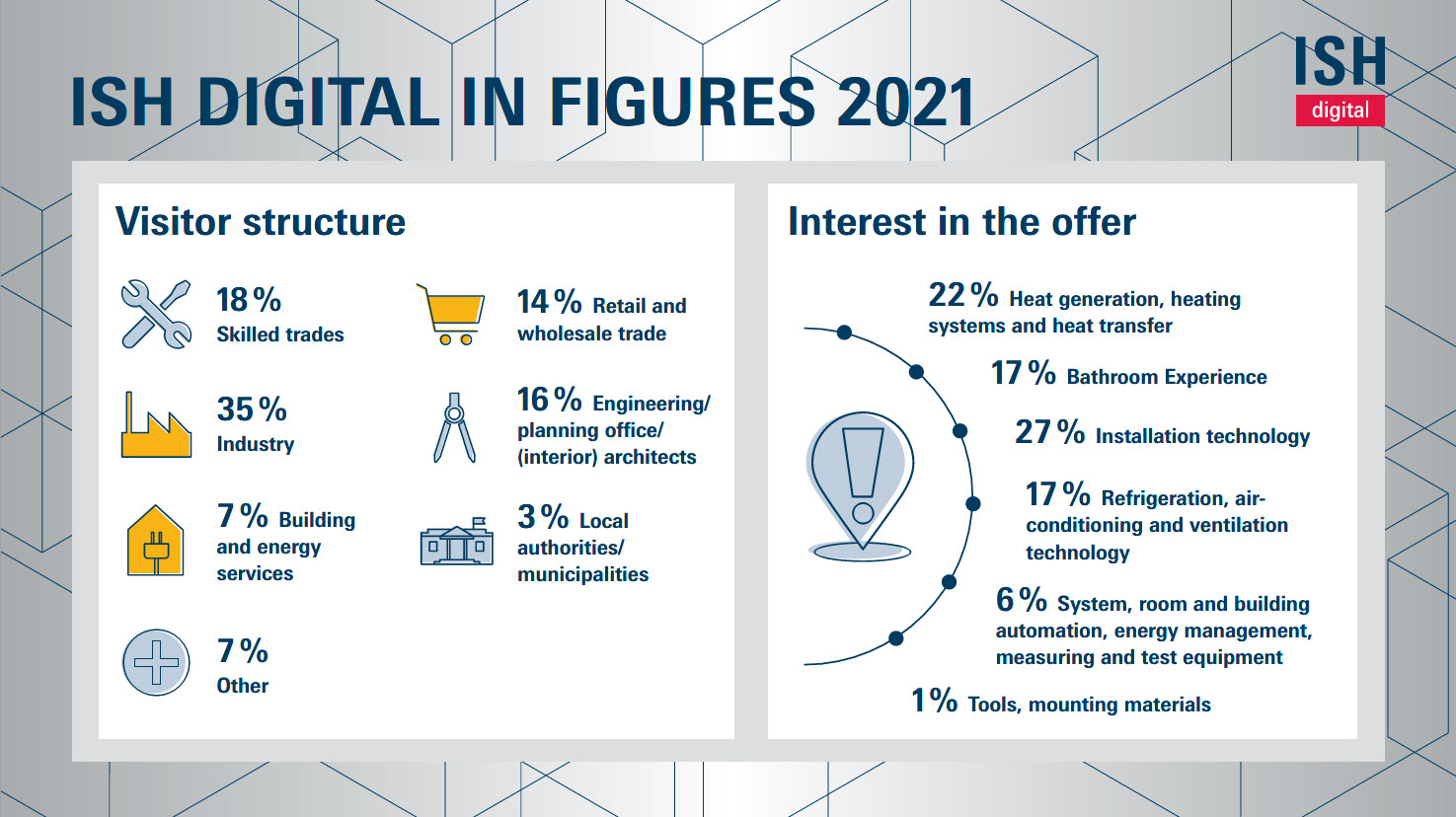 First class, informative, topical – the ISH digital programme of events
Due to Corona, the extensive programme of events of ISH was moved to the internet, but nevertheless offered content of the highest standard. Expert lectures, special shows, competitions and digital tours provided important insights into subjects of topical interest to the sector.
ISH digital Top Themes
The importance of the top themes chosen was evident even at the official start of ISH digital 2021 on 22 March: Peter Altmaier, Germany's Federal Minister for Economic Affairs and Energy, discussed the foremost challenges of climate policy and emphasised in particular the great significance of one of them, the European Green Deal. In addition, the first digital edition of the ISH placed further relevant topics of our time, such as air as life-giving air and hygienic bathroom trend.
Top Themes ISH Energy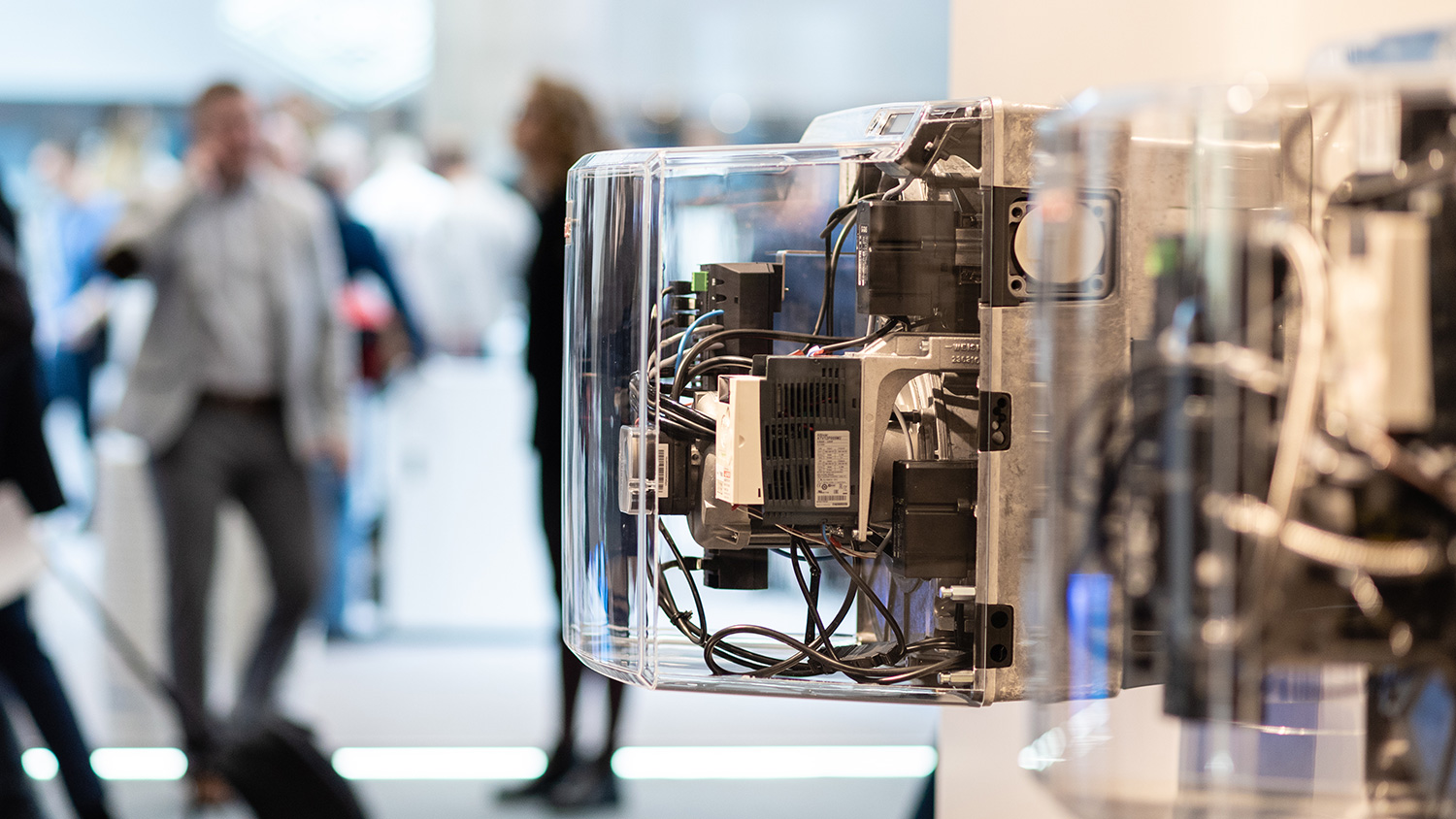 One of the important, future-oriented subjects to be discussed in the energy section of ISH digital 2021 is the Green Deal. Additionally, the spotlight will also be on the enormous significance of ventilation and air-conditioning equipment, especially in the light of the on-going Covid-19 pandemic.
To the Top Themes
Top Themes ISH Water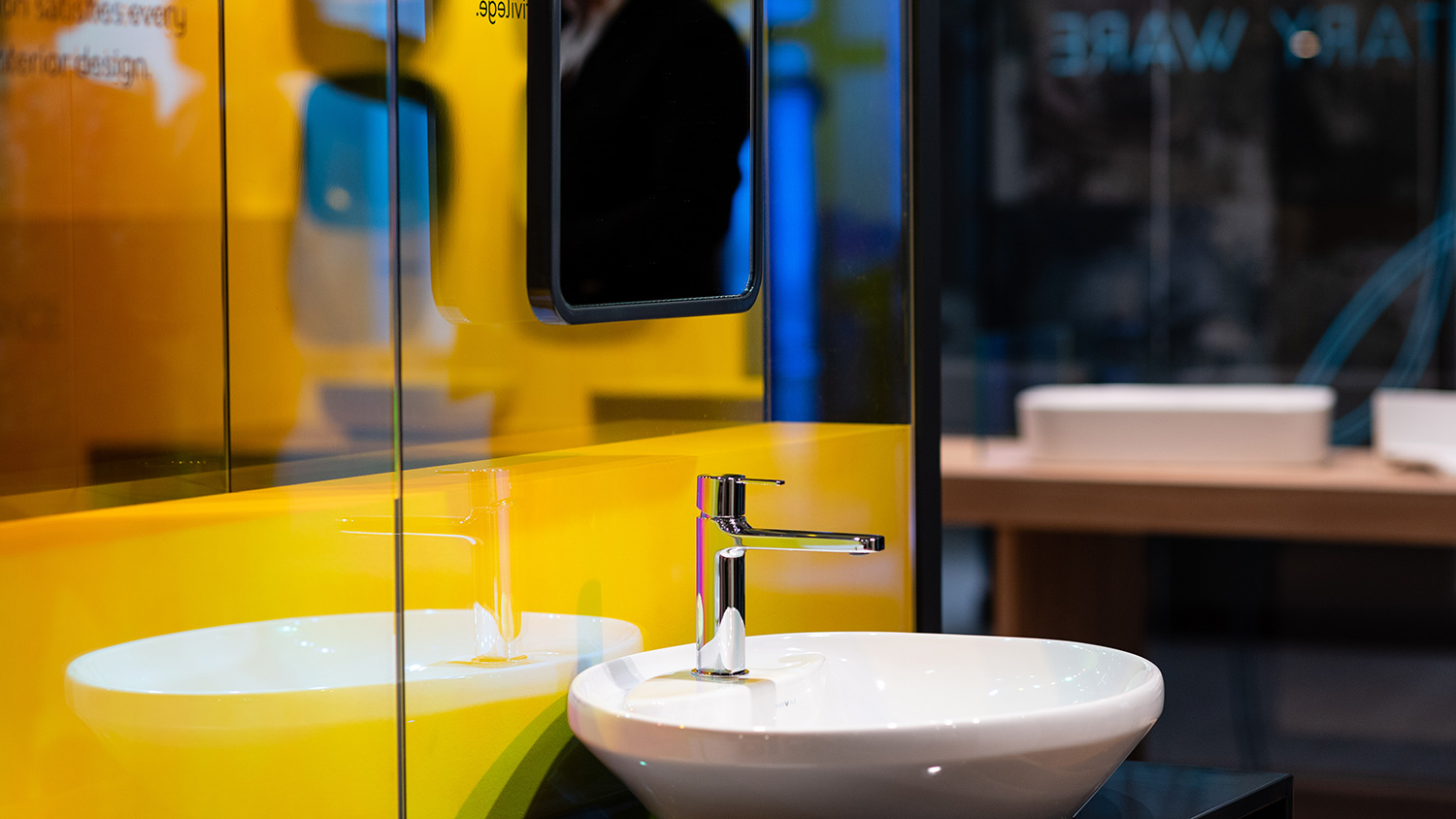 The water section will focus thematically on drinking-water hygiene and the trend towards hygiene in the bathroom. With dirt and bacteria resistant surfaces, touch-free operation and hygienic electronic bidets, the sanitation industry presents smart solutions to meet the increasing expectations on hygiene. 'Pop up my Bathroom' takes up the top themes and will exclusively present three long-term bathroom-design trends.
To the Top Themes
Impressions ISH digital 2021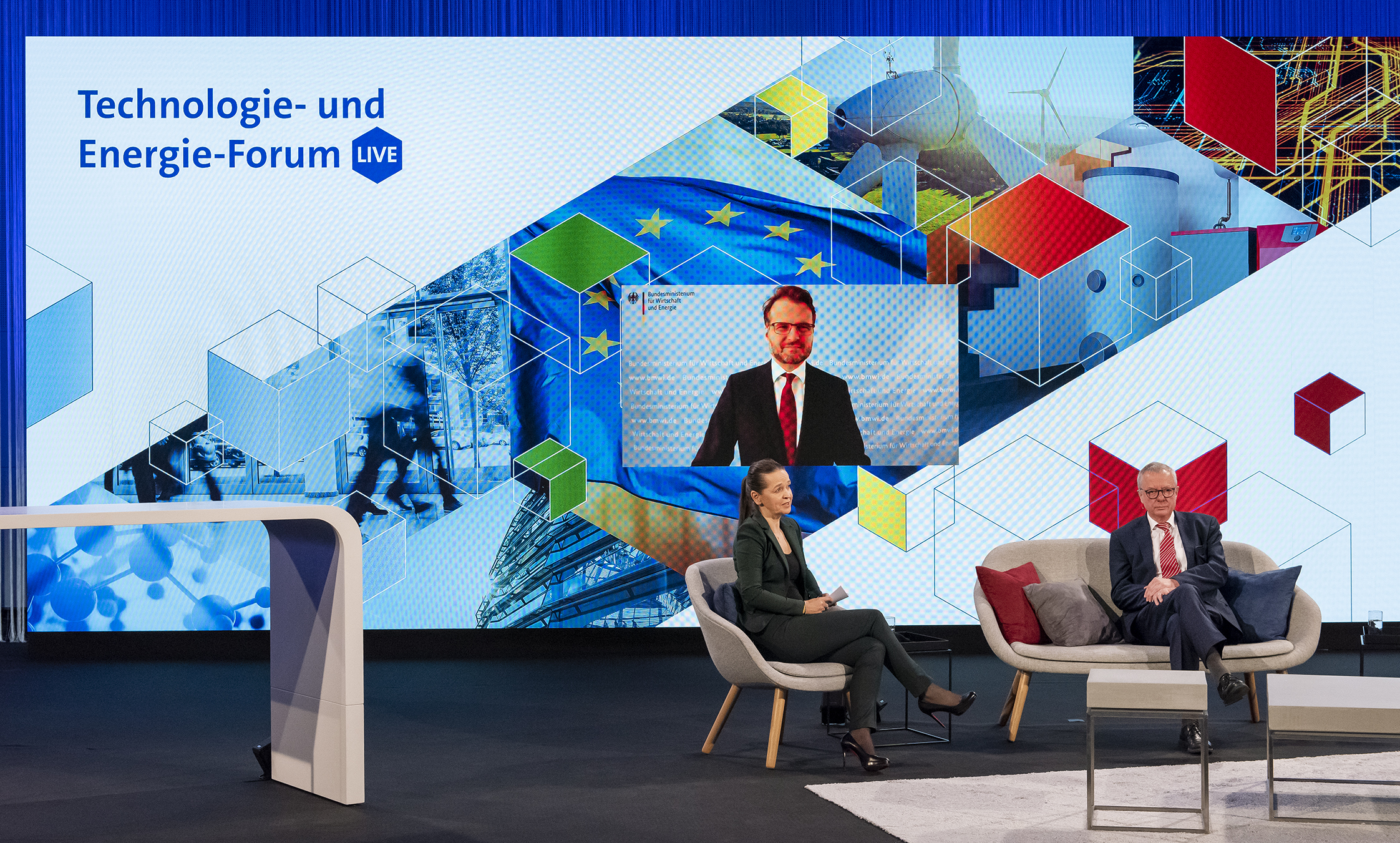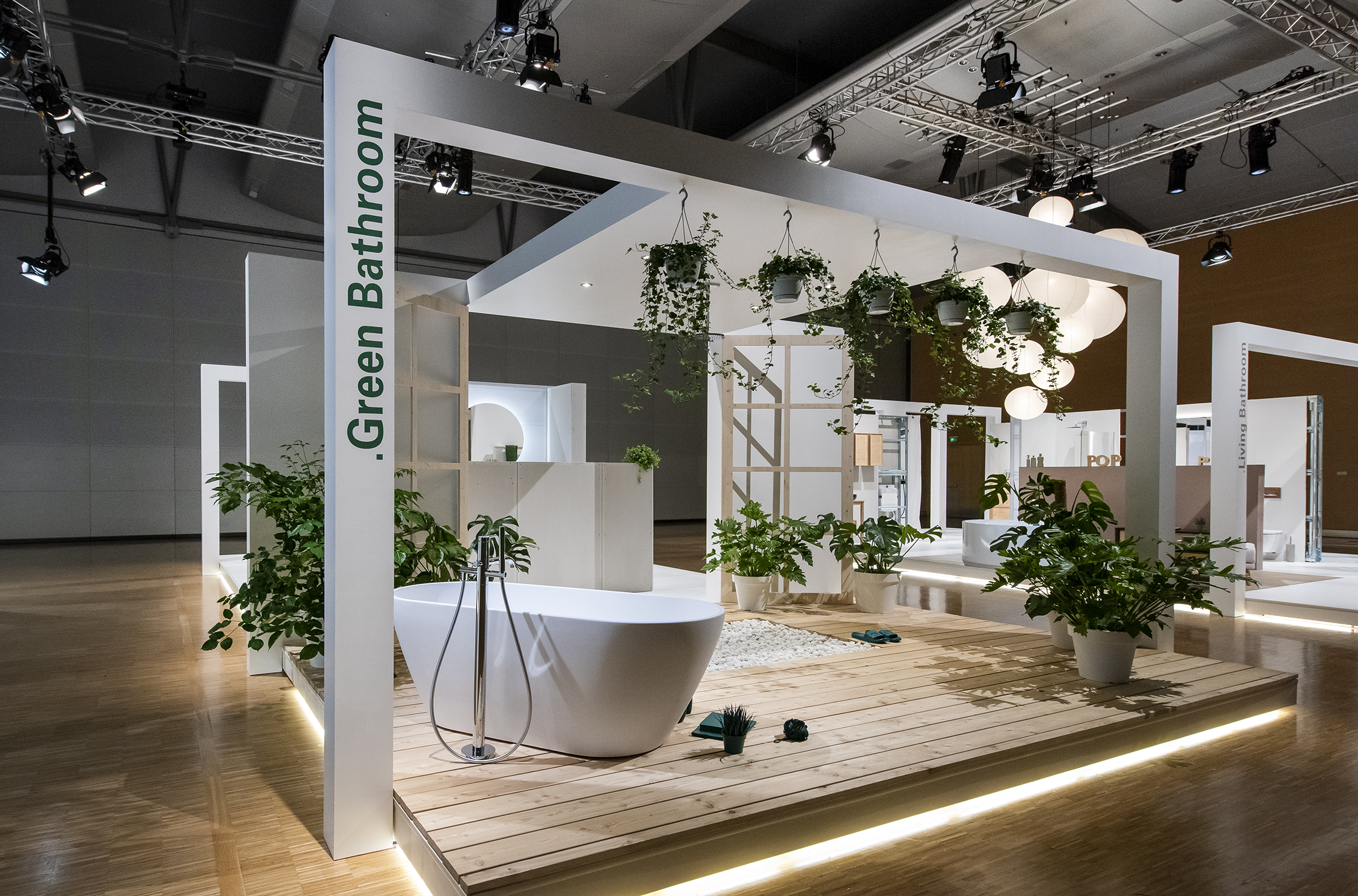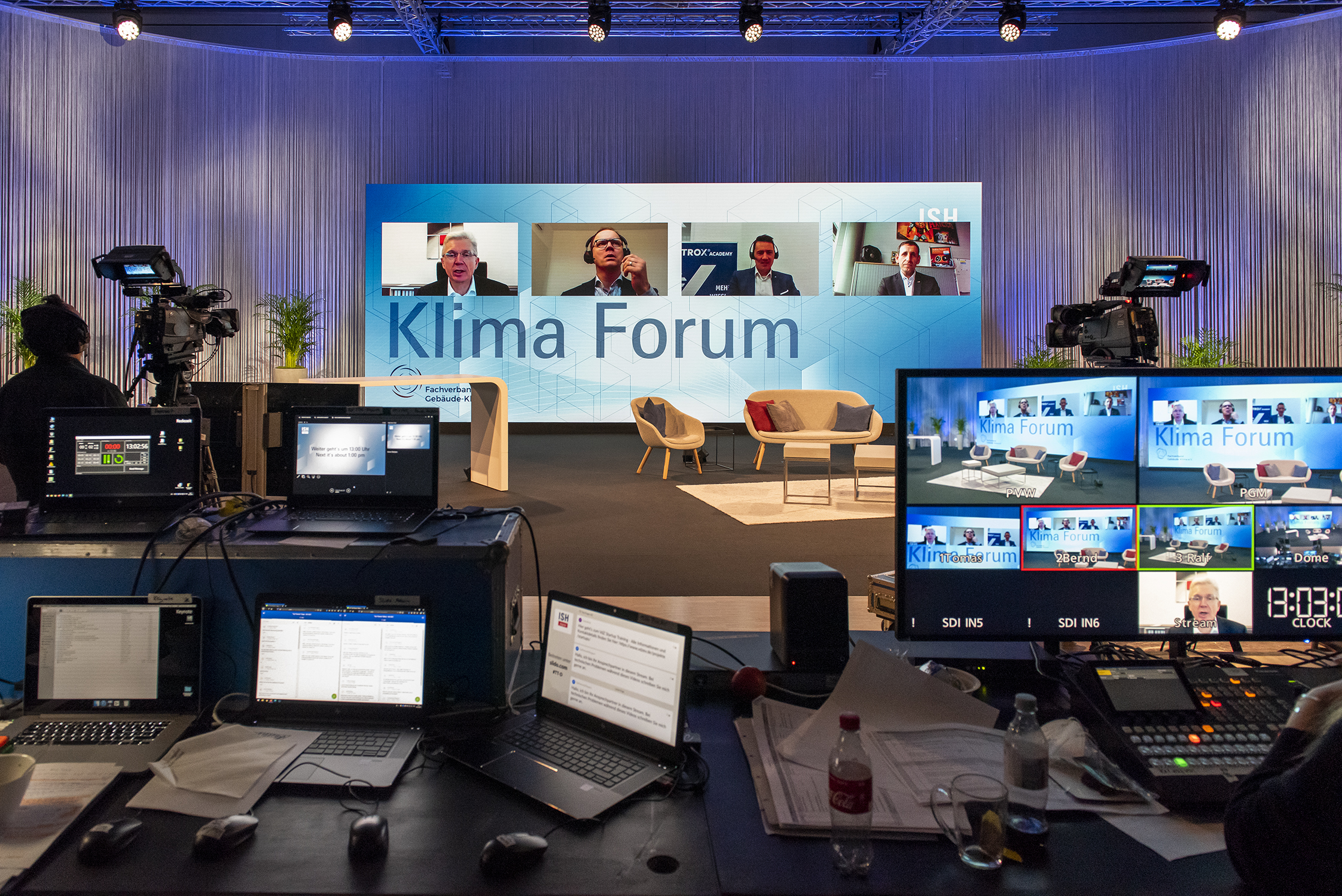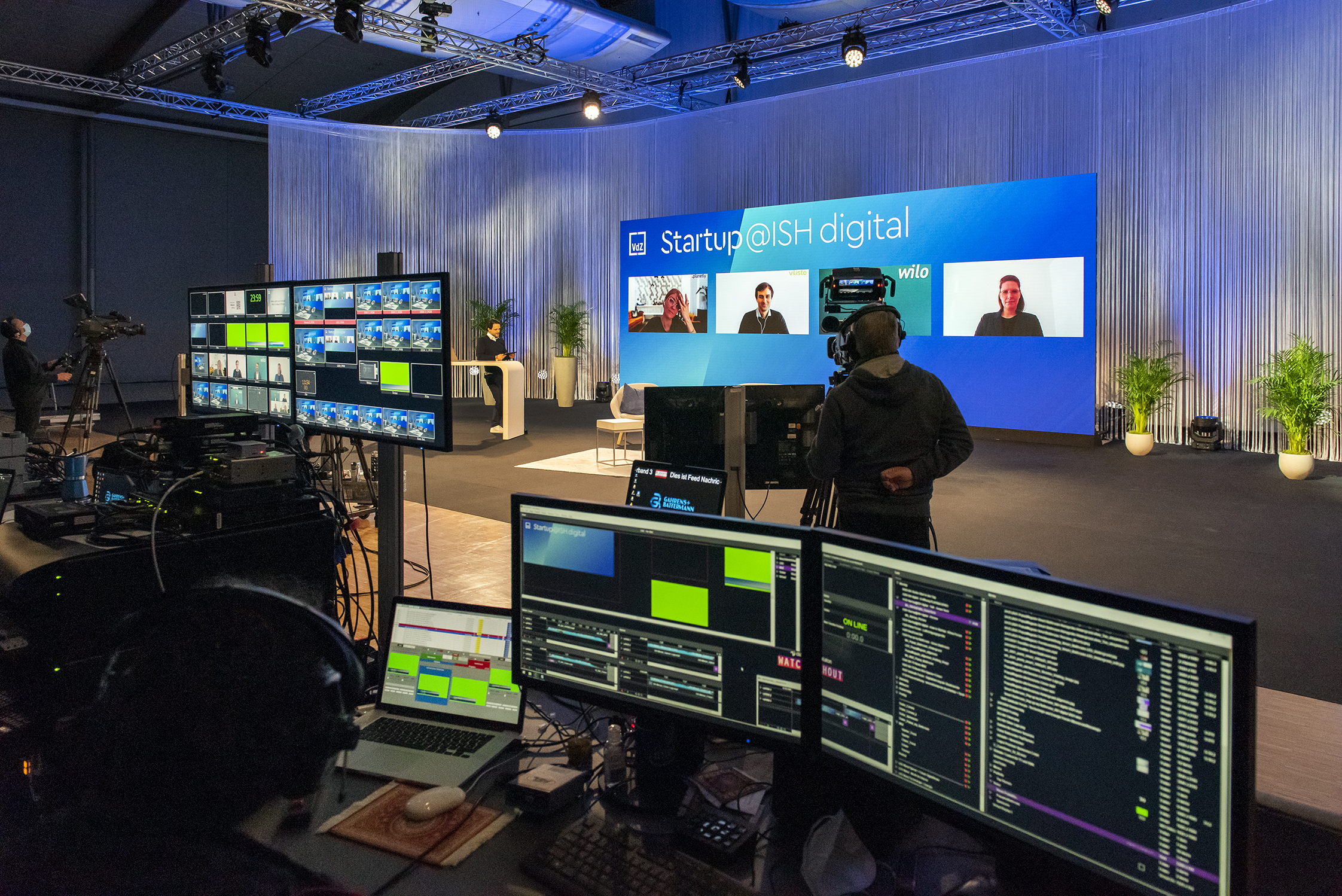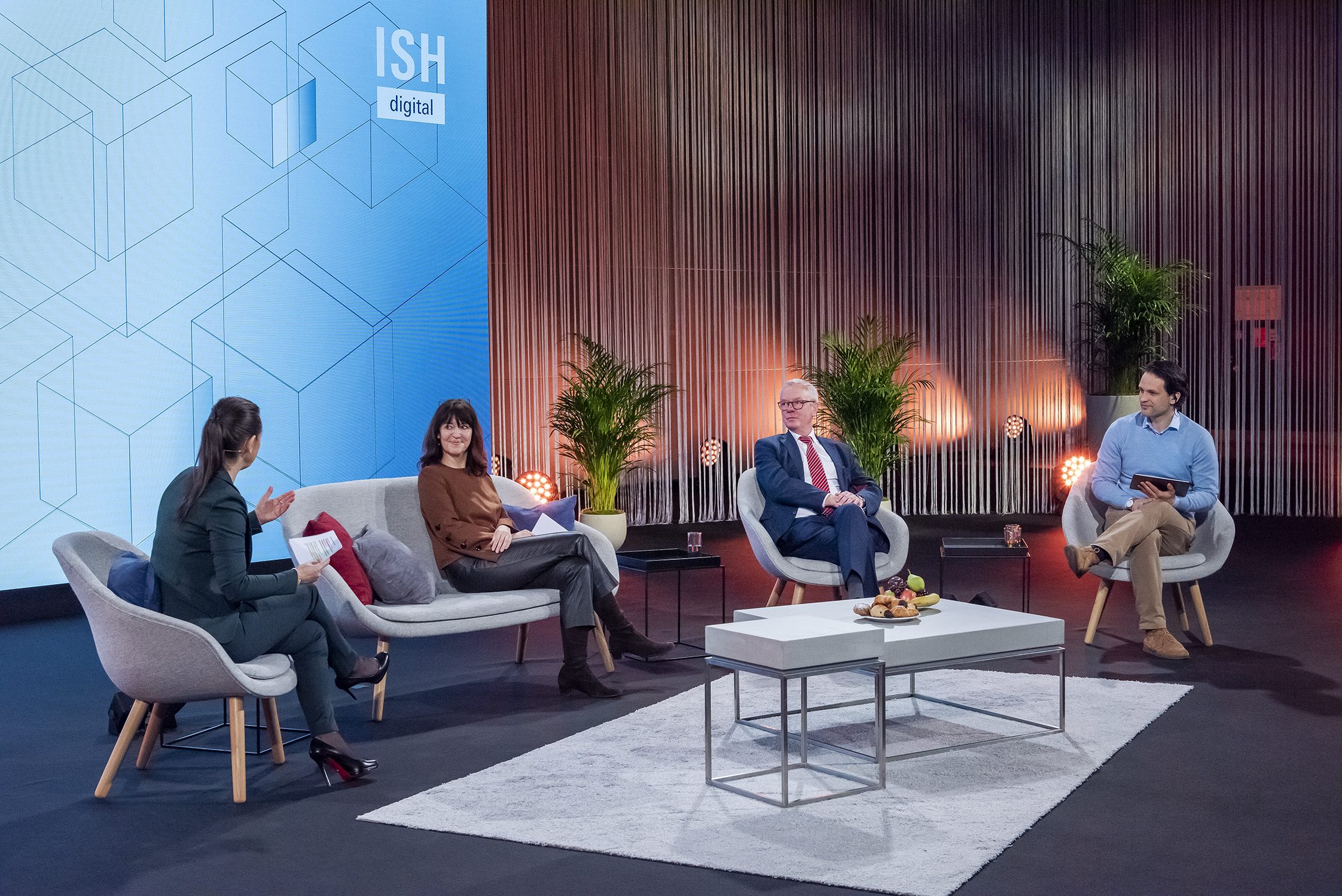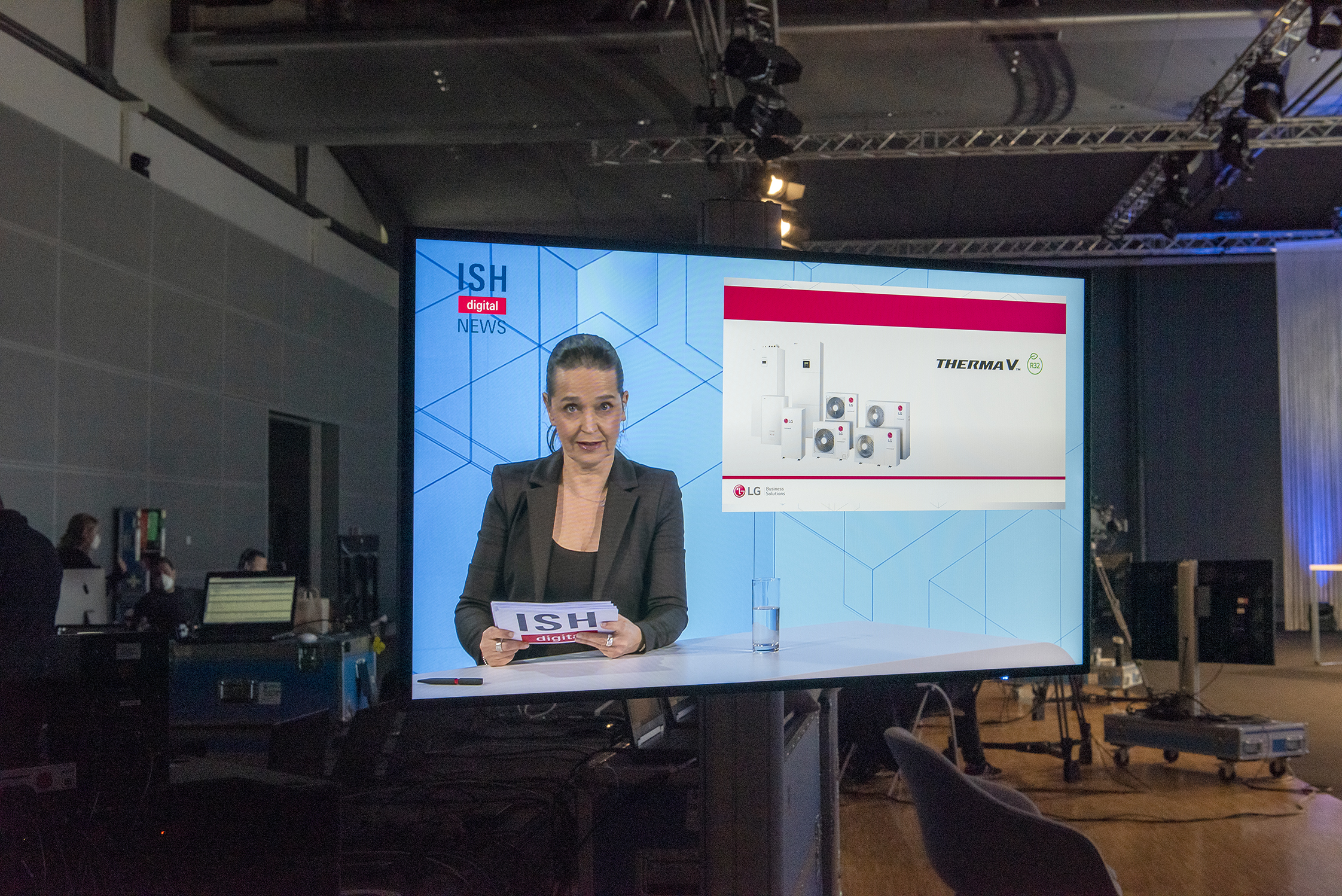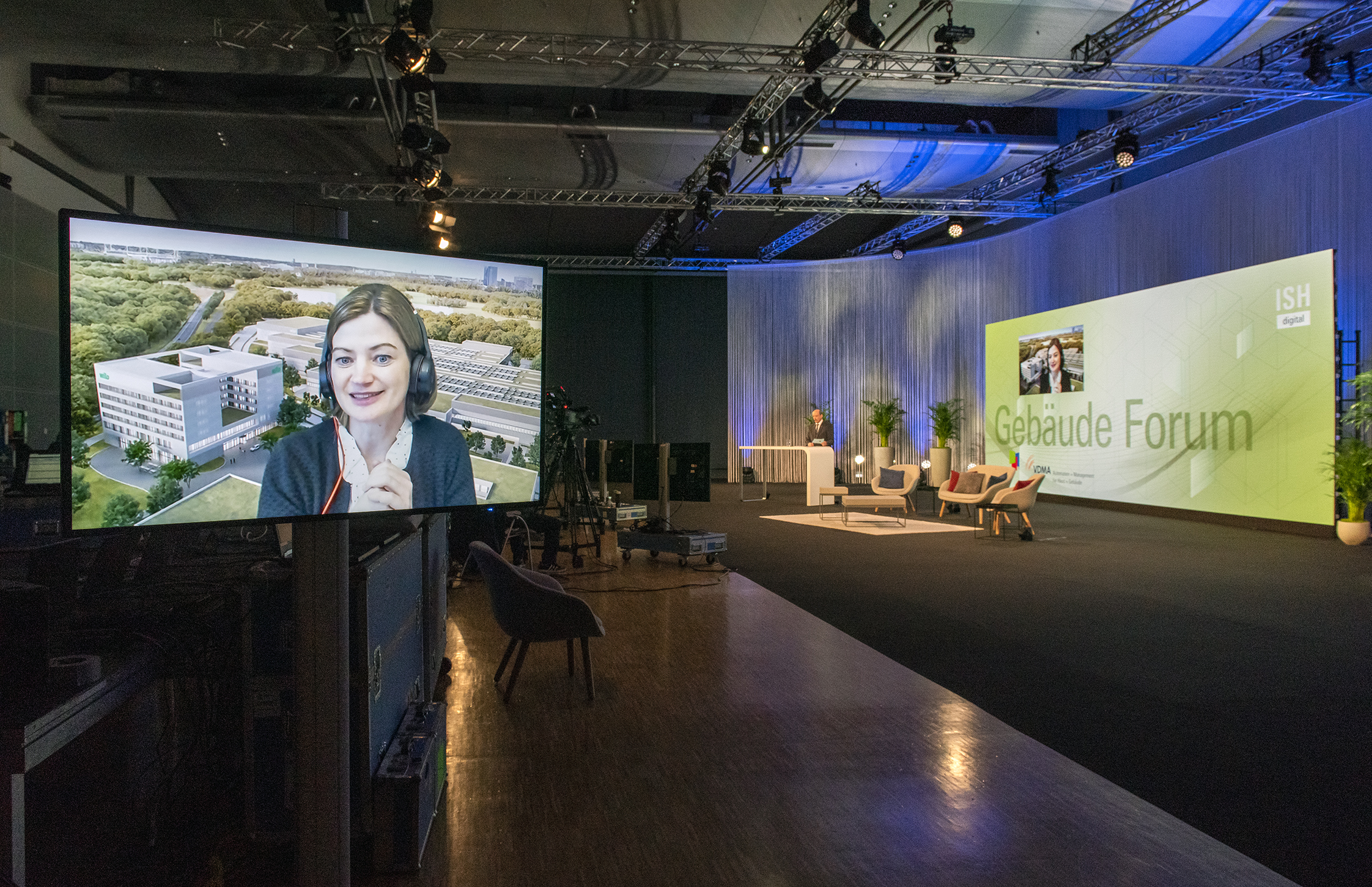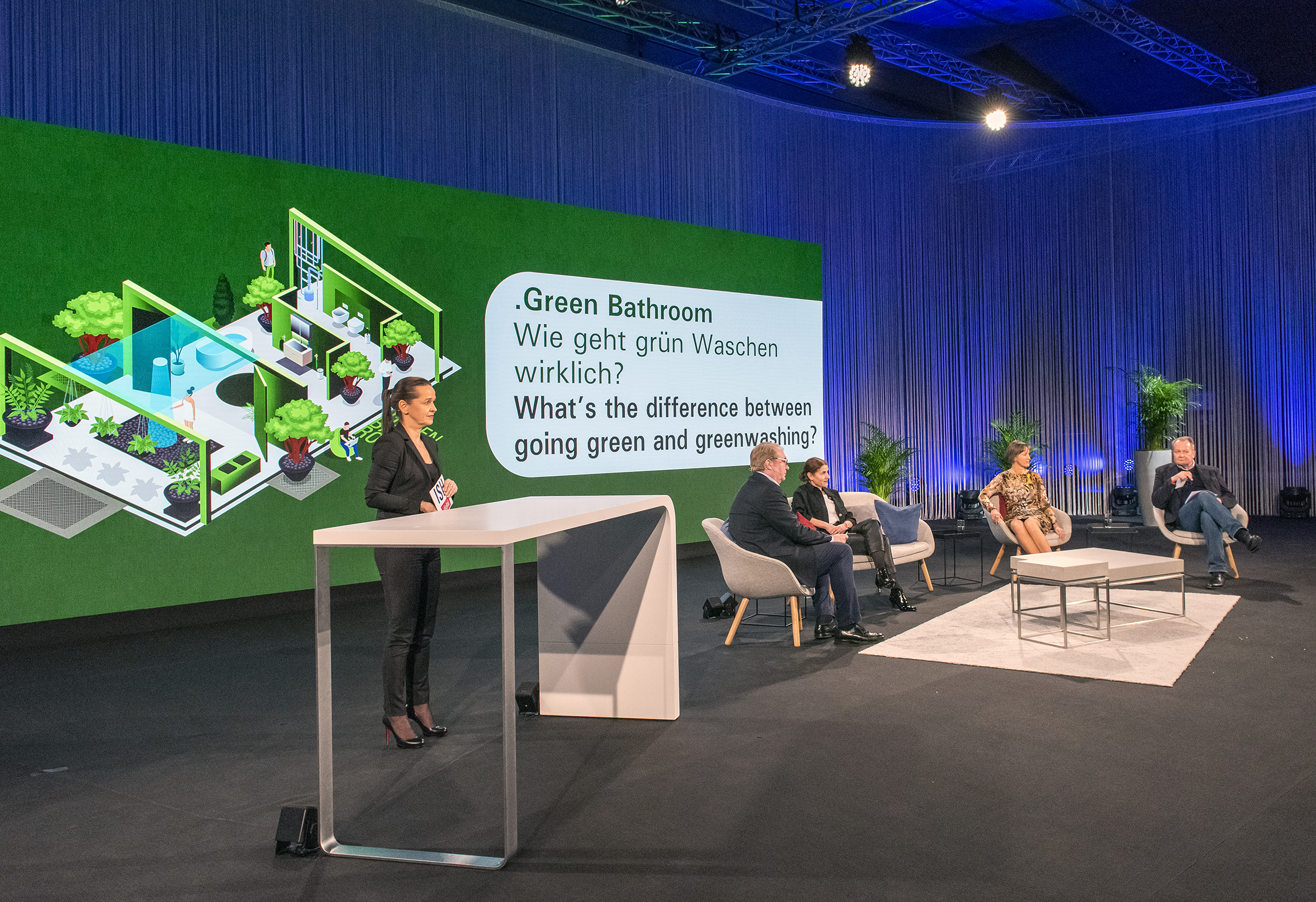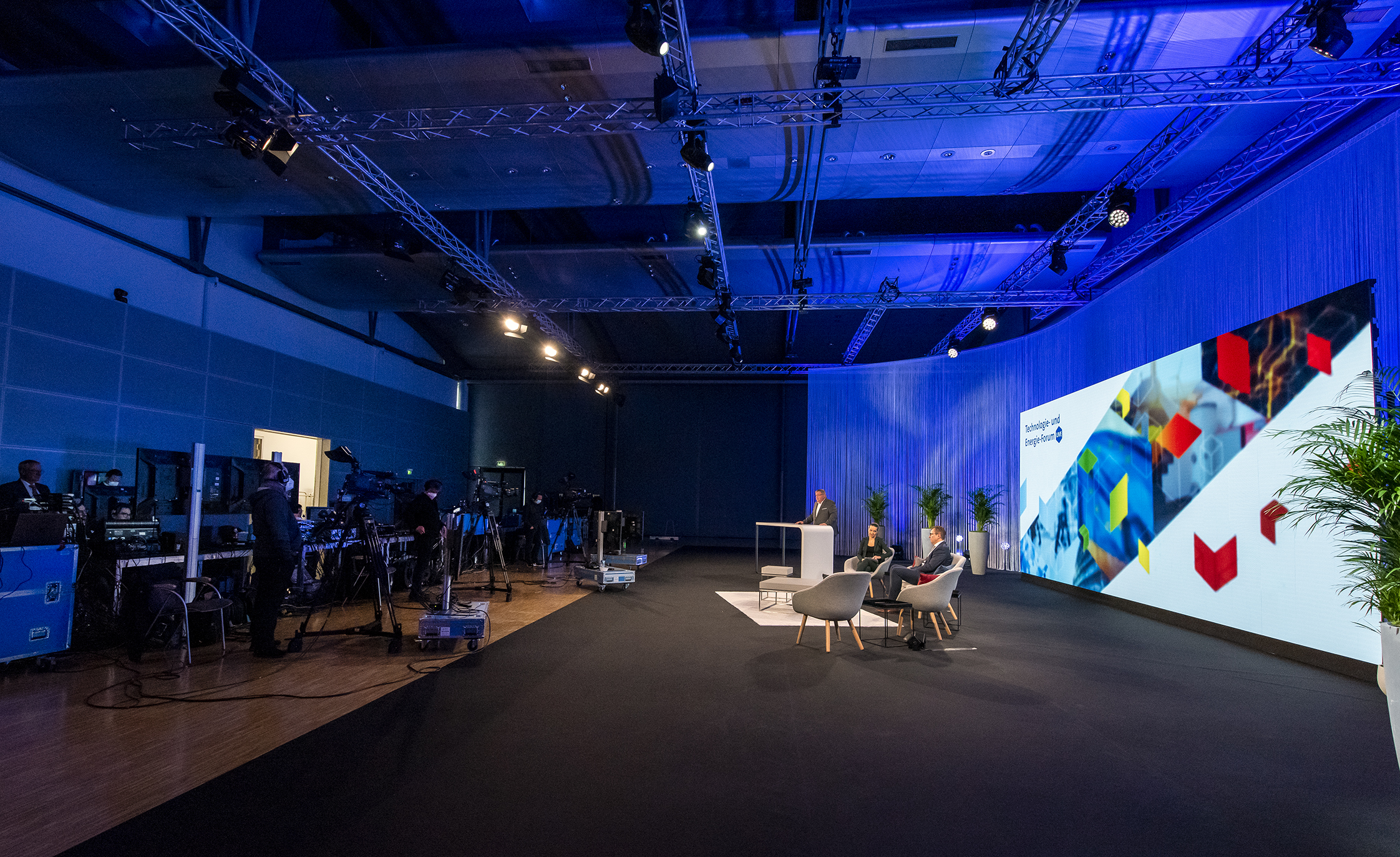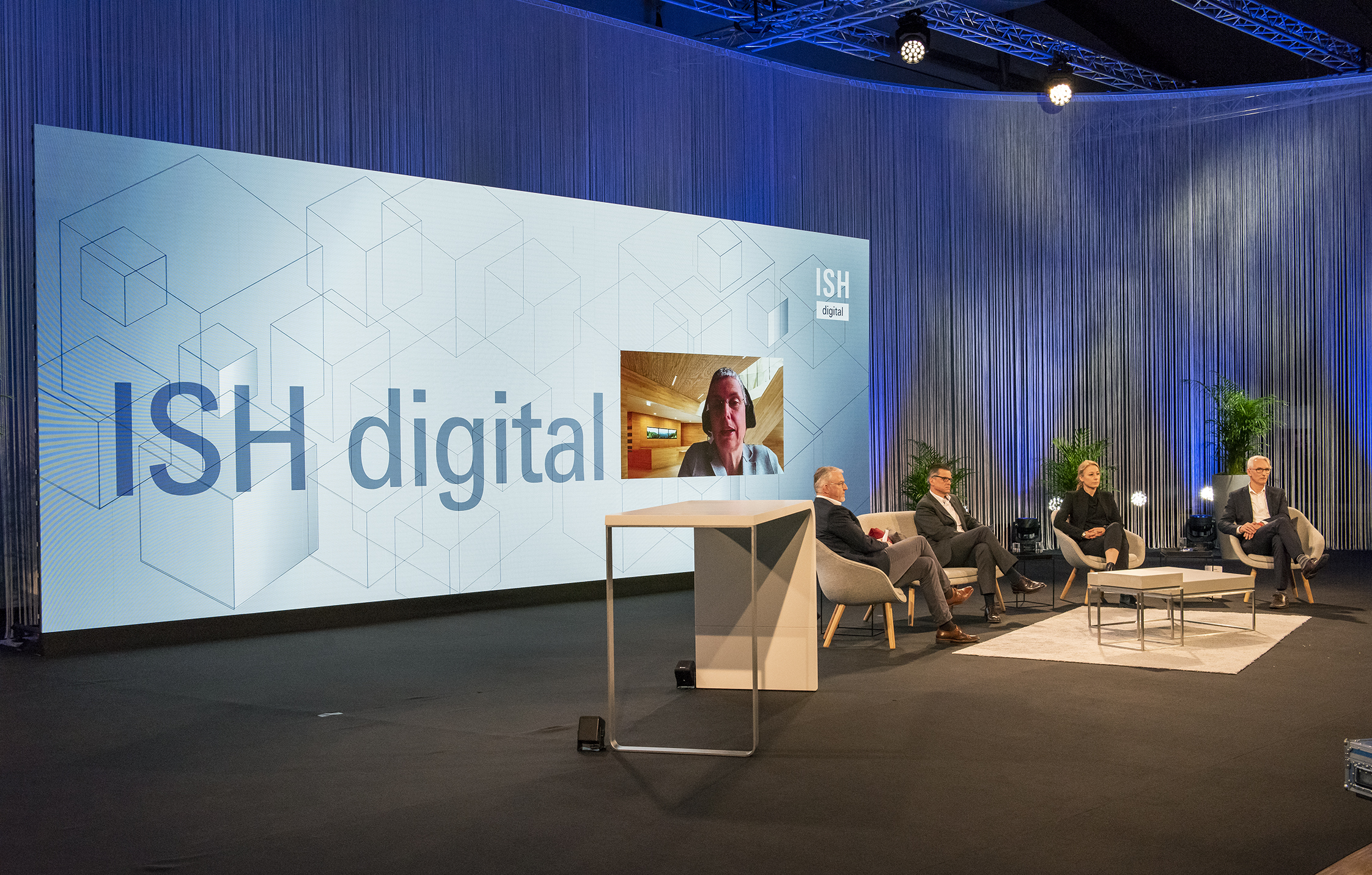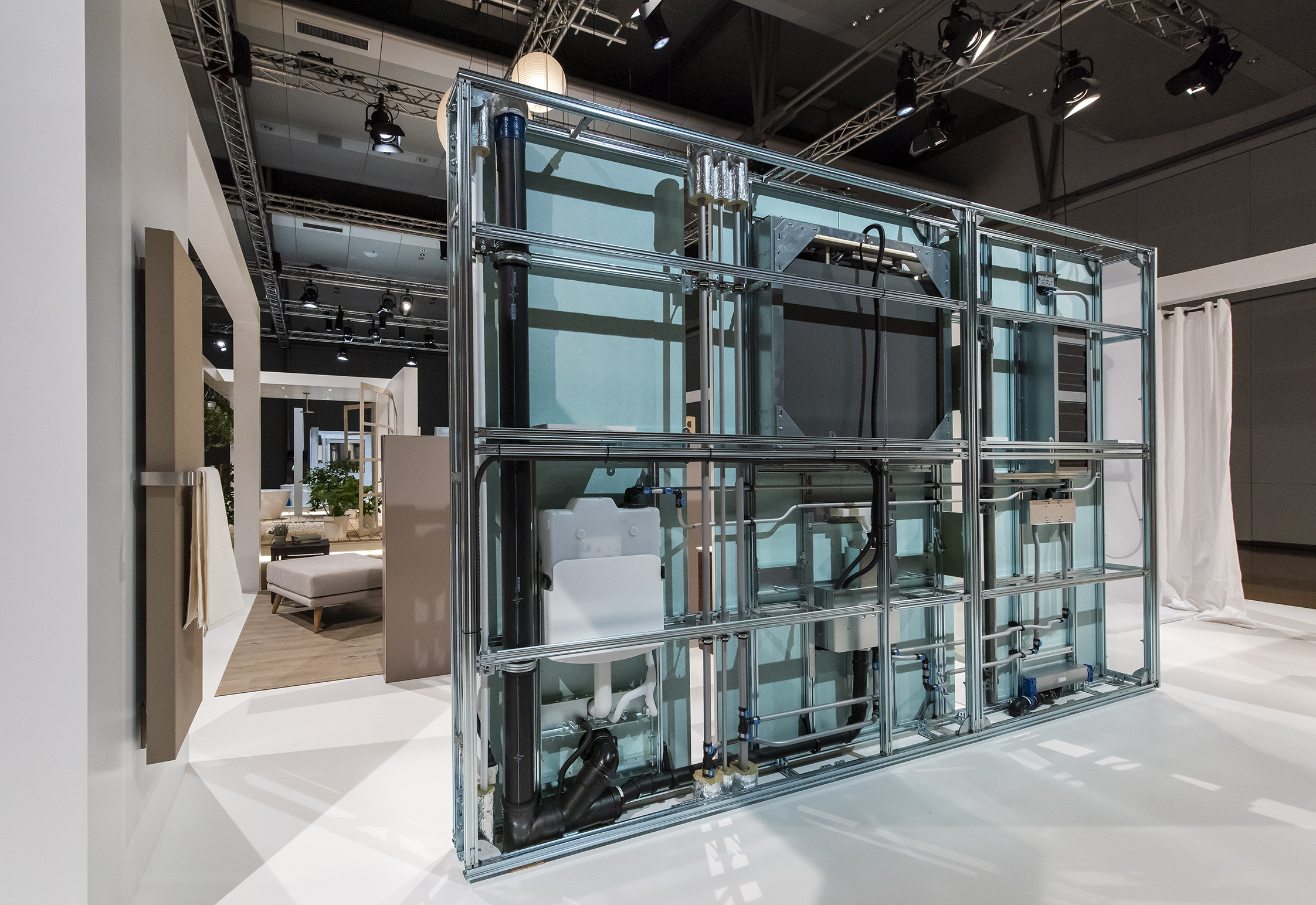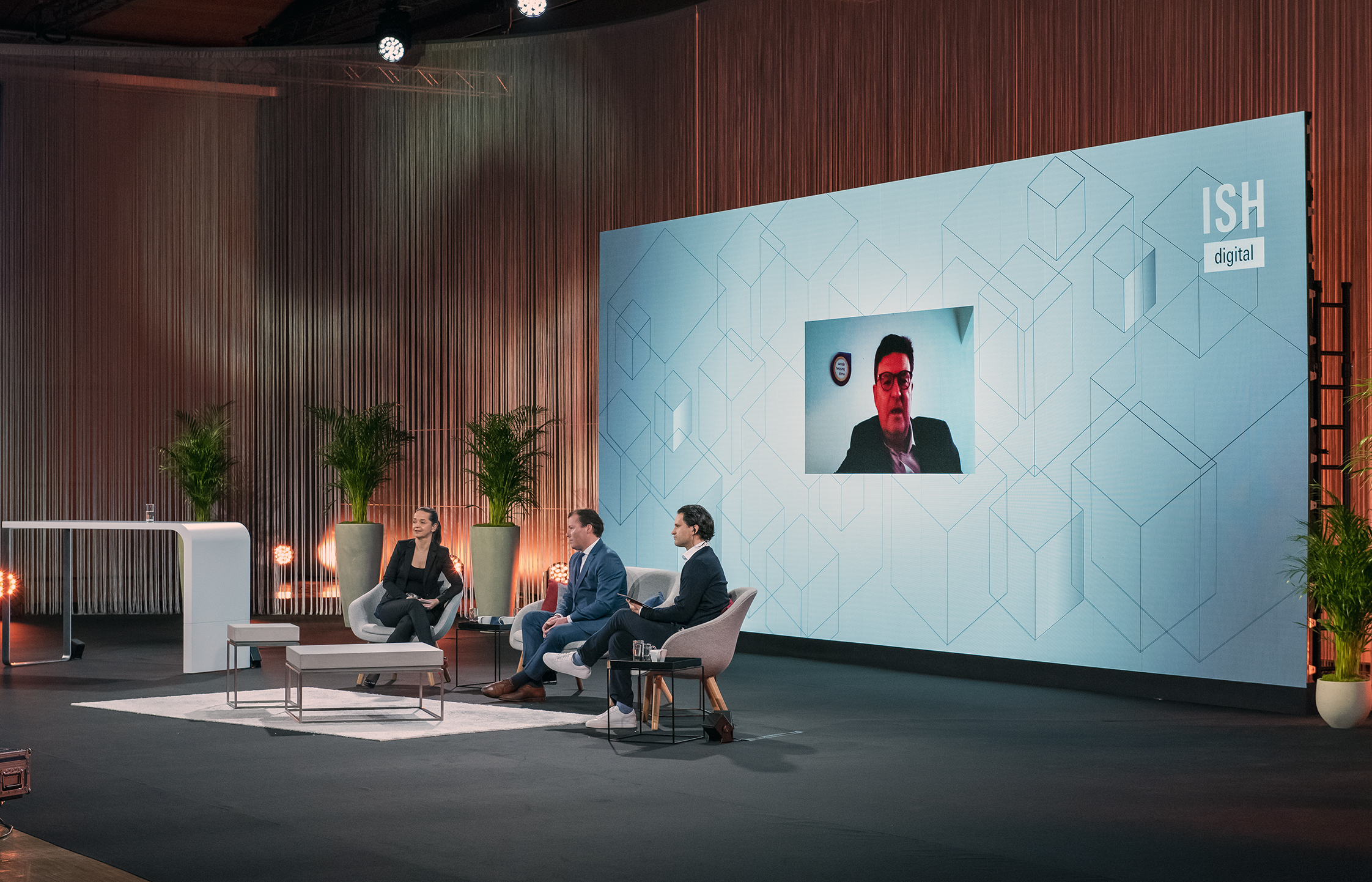 Five days of digital ISH with panel discussions, expert lectures, exhibitor streams, roundtables, AI-aided matchmaking. Such a mammoth project can only be managed together as a team. Clear the stage for the people who have made a digital ISH possible.