The world's leading trade fair for HVAC + Water is at the same time, the sector's international meeting place and impulse generator. It promotes dialogue between the various skilled trades and sets new benchmarks. The major themes at ISH reflect the latest trends and developments in the sector.
Top Themes ISH Energy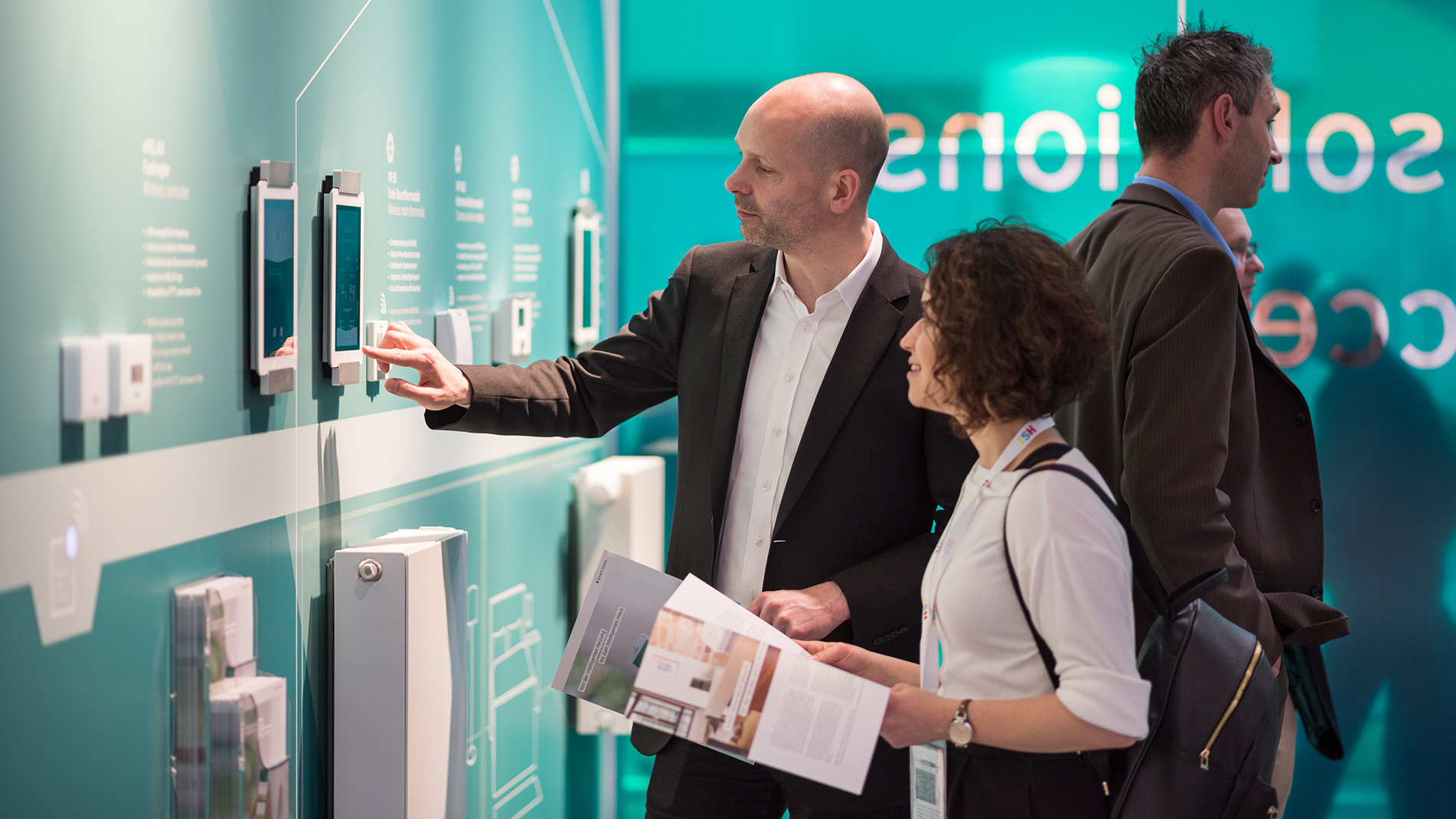 The ISH Energy zone presents the ground-breaking technologies for tomorrow's 'smart' building services engineering sector and thus offer solutions to the challenges we face in protecting the climate and our natural resources. In 2019, ISH Energy will focus on, amongst other things, digital heating technologies, indoor air quality, the IoT in building automation and heating with wood.
Top Themes ISH Energy overview
Modern heating systems: high-tech solutions for the heating transition
Ambitious targets for the protection of natural resources and climate are pivotal for the discussions that have been held on energy and economic policy over the past few years. A major key to achieving these targets lies in the largest sector of energy use, the heating market. The heating industry has an extensive portfolio of high-efficiency solutions both for renovation work and for new builds.
To the Top Theme
Digital heating technology: comfortable, convenient, efficient and future-proof
Digitalisation is one of the key issues currently facing the heating industry. At ISH 2019, manufacturers will be exhibiting a host of 'digital solutions' and 'digital systems'. These all offer operators of heating systems not only more comfort and convenience, they also make possible additional potential savings in energy consumption. And this means new possibilities and opportunities for the HVAC and plumbing trades. Above all, however, digitalisation of heating technology will be a major contributor to the success of the energy and heating revolution.
To the Top Theme
The importance of air at ISH: good air quality pays off
People spend more than 80 percent of their time in closed rooms – at home, in the workplace, fitness studio, cinema, restaurant or other institutions. In all these places, good quality air is important for health and well-being. What, however, makes indoor air quality good? What does it depend on? And how can it be guaranteed?
To the Top Theme
Top Themes ISH Water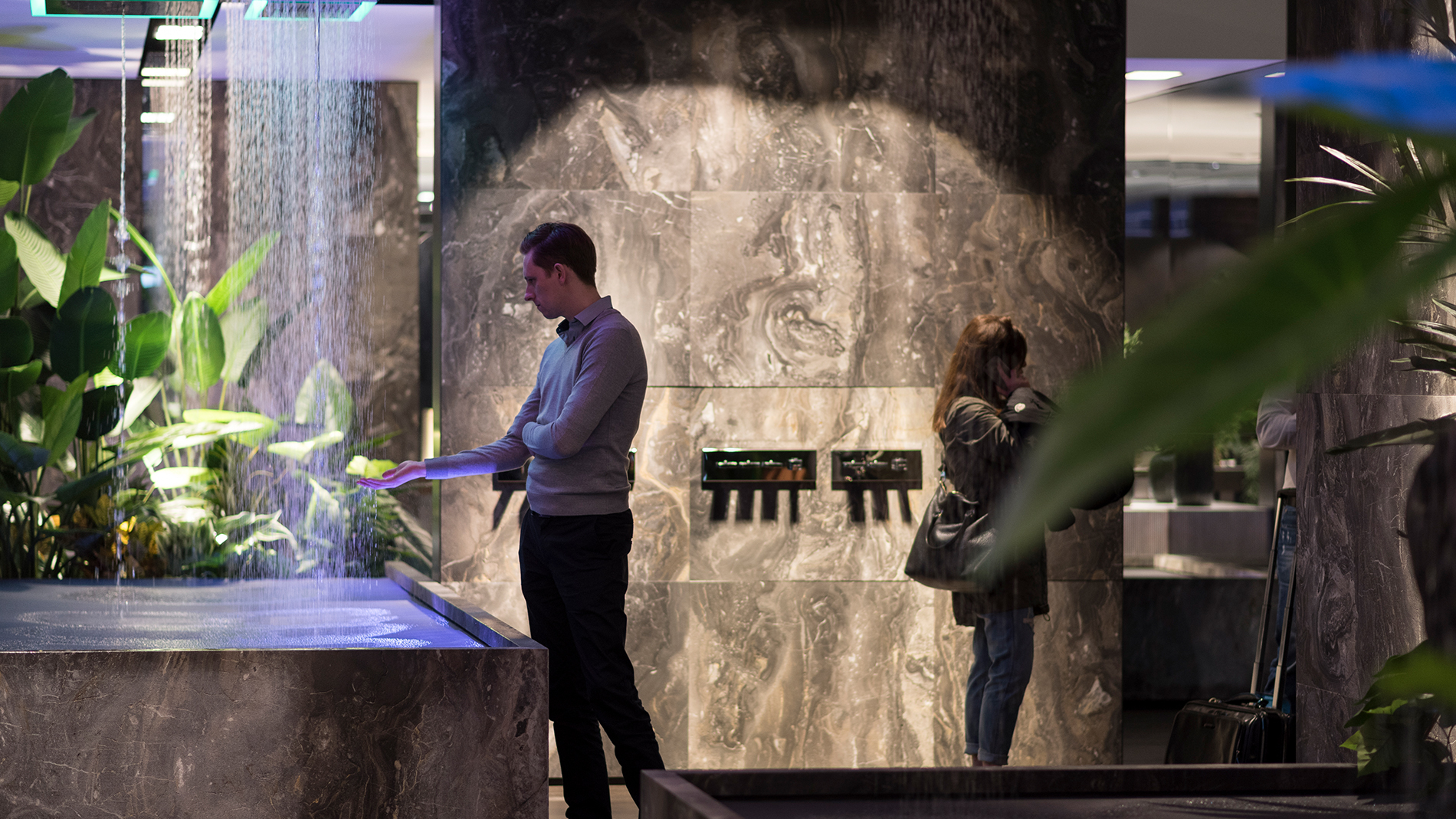 Functionality and design go hand in hand in the ISH Water zone. In this, the world's largest showroom for modern bathroom concepts, the industry will be presenting the latest developments and trends in sustainable, long-term solutions in the sanitation business as well as in innovative bathroom design. Centre stage, in 2019, will be issues such as colour in the bathroom, intelligent water-management systems and relaxing, therapeutic baths.
Top Themes ISH Water overview
Intelligent water-management systems for hygiene and safety
A smart home where all sanitation devices can be controlled via a smartphone or computer is no longer in the realm of fiction. With innovative systems, operational sequences can be triggered, monitored and controlled independently of location via a smartphone or computer.
To the Top Theme
12 colour trends win the race in the bathroom
Lifestyle is still the dominant notion behind the trends for the bathroom – and ISH 2019 will be exhibiting more shades of colour than ever before. This is how planners and industry alike are responding to the desire for individually designed, ultra-modern bathrooms, with an ever increasing variety of finishes and surprising effects. And the demand for variety is equally in evidence when it comes to materials, too: along with wood, it is marble and new kinds of metallic finishes that now play the major role. This trend applies equally to taps and mixers, furniture, surfaces and accessories.
To the Top Theme