Air-conditioning and ventilation systems ensure high-quality indoor air and this has a positive impact on people's health, feeling of well-being, power of concentration and productivity.
Air is essential for life
We spend more than 80 % of our time indoors. Therefore, we must insist on the highest possible standard of indoor air quality – in schools and offices, as well as in our homes and other buildings where we spend longer periods of time.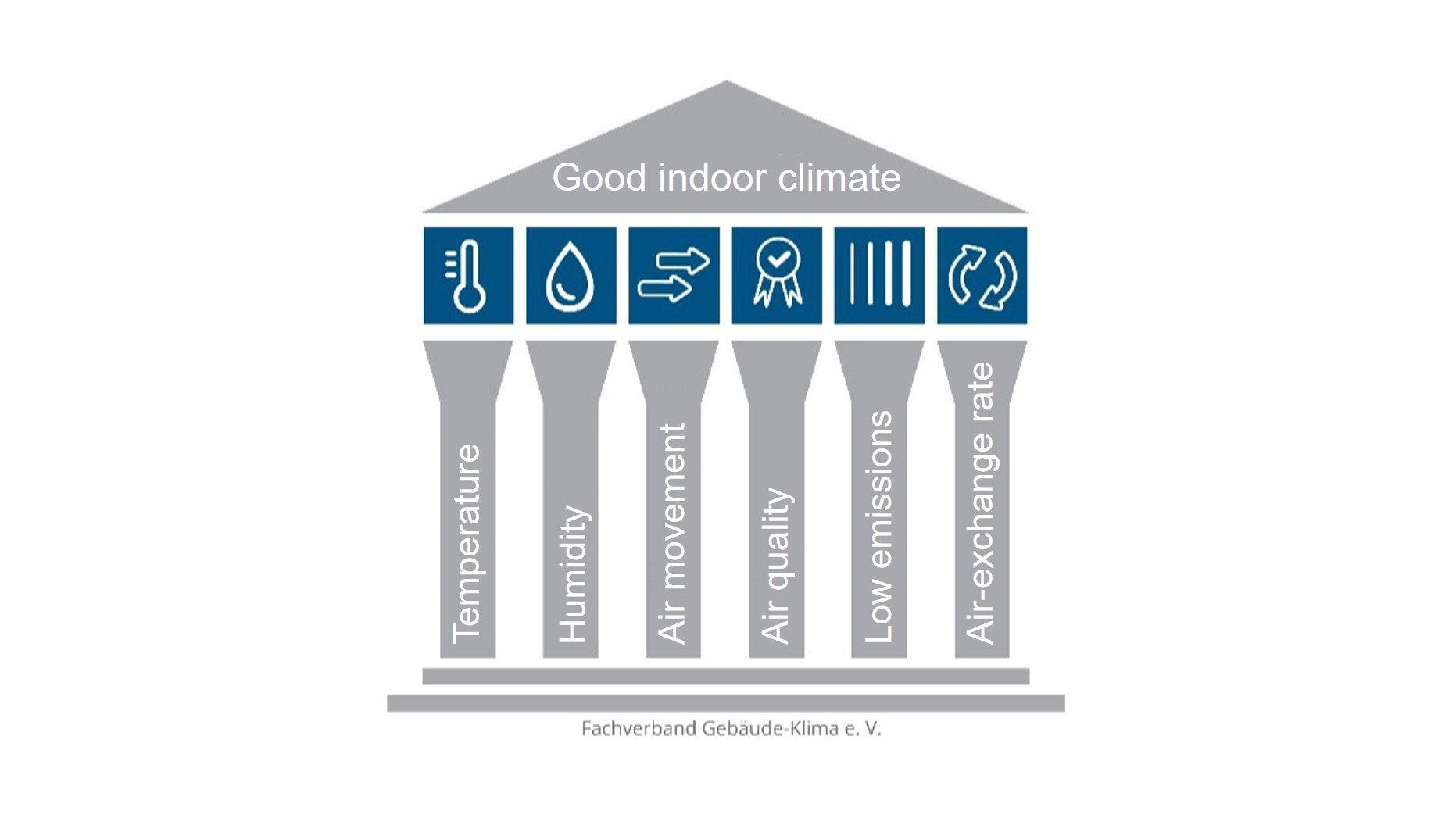 To obtain a quality of indoor air that impacts positively on people's feeling of well-being, their power of concentration and productivity, it is necessary to remove CO2, pollutants, viruses and other pathogens. Air-conditioning and ventilation systems represent the easiest, most sustainable and energy-efficient solution for automatically and continuously replacing 'used' indoor air with fresh air from the outside. They ensure high-quality indoor air without the need to open windows, meaning that street noise, particulate matter and pollen can be eliminated from the air supply. Demand-based regulation and heat recovery keep heat losses down while a supplementary humidification system can maintain the relative humidity at the recommended level of at least 40 %.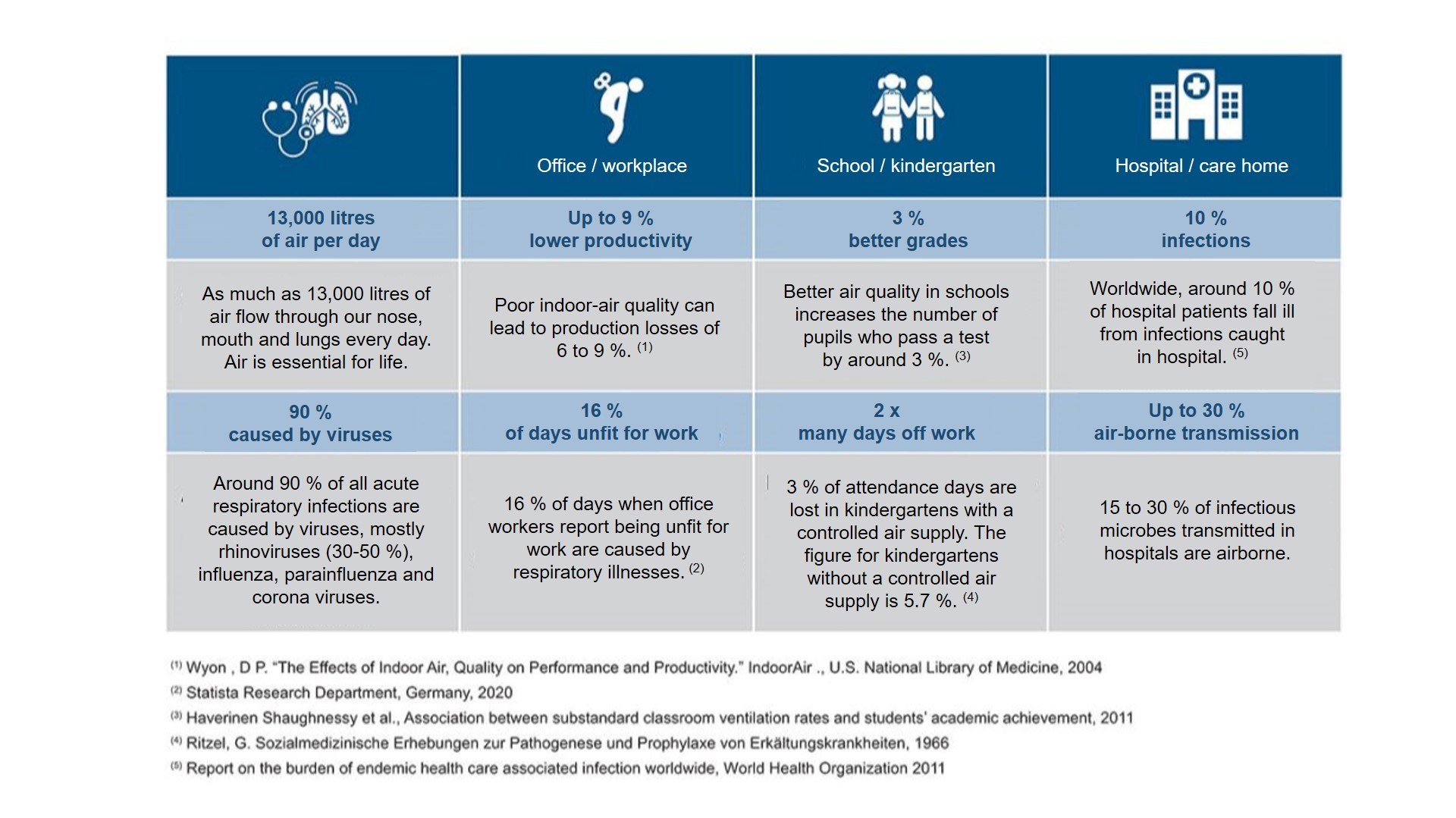 Ventilation in schools is still the subject of much discussion with most kindergartens and schools only having the option of opening the windows for ventilation, which is not helpful when it comes to saving energy or the expectations on indoor air quality for improving the power of concentration. In this case, too, fan-aided ventilation systems with heat recovery are the most environmentally friendly solution that can benefit both teaching staff and pupils in the long run.
You can discover the complete spectrum of air-conditioning and ventilation technology – from home-ventilation systems to air-conditioning and ventilation systems for the various requirements of non-residential buildings at ISH in Frankfurt from 13 to 17 March 2023.