Safe drinking-water installations – concepts for hygiene stations in buildings open to the public
Hygiene – an important subject even after the pandemic
The COVID-19 pandemic shifted the subject of hygiene into the focus of public interest and showed how important it is in all parts of public life, e.g., artisans working in customers' premises, in the office, shops, administration buildings, hotels and restaurants, as well as when using public transport and at home. Although the acute fear of being catching the virus is receding, account is increasingly being taken of hygiene stations for buildings with the number being planned and installed likely to grow in the future, too. In other cases, such systems are being held in reserve, ready to be used if required.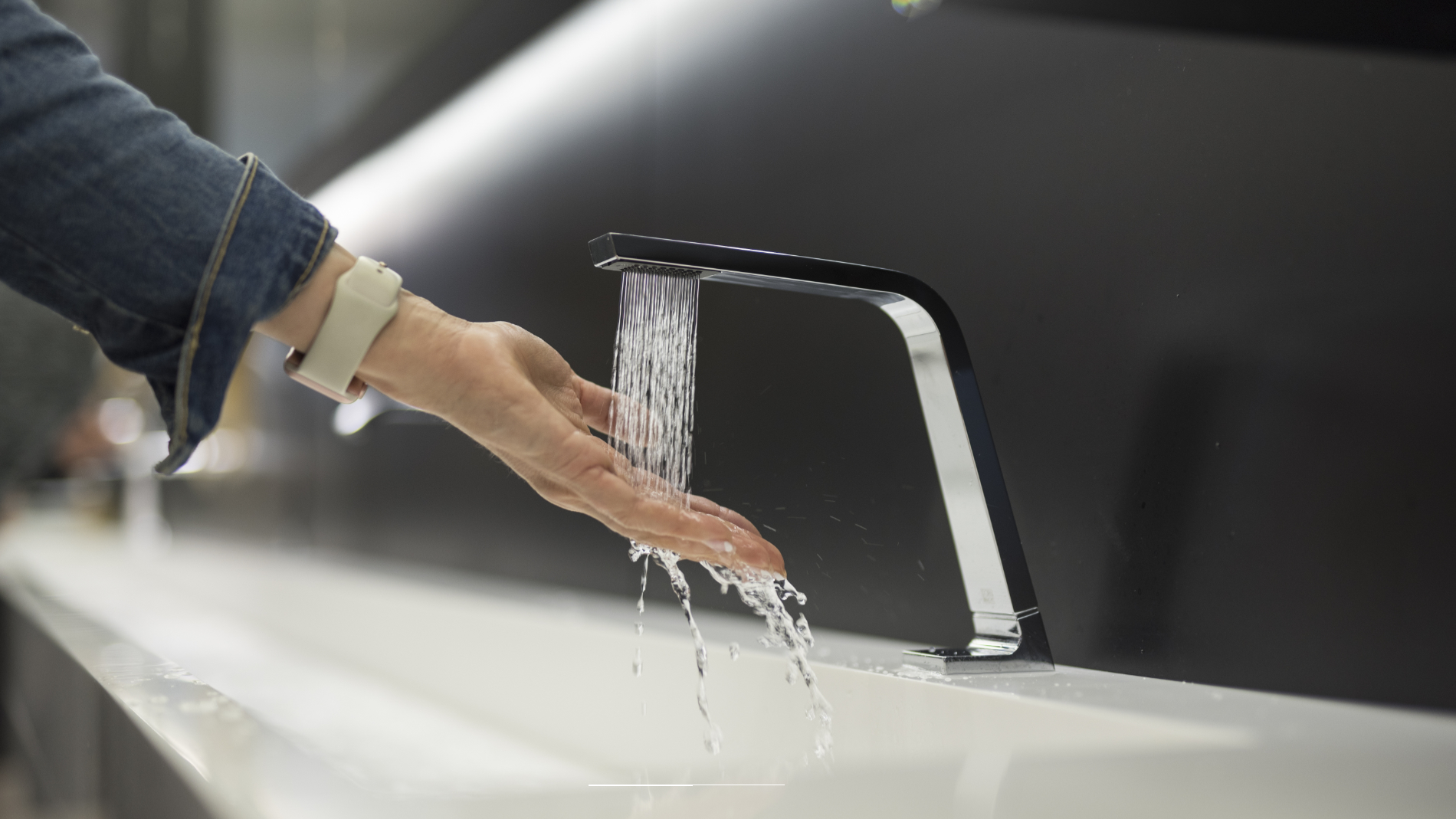 When it comes to building planning – especially in the case of smart buildings – measures for contact-free access to the building and rooms can be included. Motion detectors can control the lighting instead of switches and buttons. Sanitary facilities should be fitted with contactless taps and furnishings, e.g., washbasins, urinals, WCs, towel and soap dispensers, hand dryers, etc.
Hygienic hand-washing solutions are also increasingly needed in school classrooms, in kindergartens and buildings open to the public. Combinations of hand-washing hygiene, hand disinfection, the disinfection of objects, such as shopping trolleys, etc., possibly combined with the offer of protective gloves or disposable wipes, could become standard in such buildings. After all, many people would like an opportunity to wash their hands after touching door handles, banisters, etc.
Hygiene centres or stations with similar amenities are conceivable even in public spaces, i.e., outdoors, and could include additional options, such as a drinking-water fountain or a market connection box. Other potential areas of application for (mobile) hygiene stations include construction sites, fairs and exhibitions, landscape and horticulture projects, forest kindergartens, sports clubs, exhibition-stand builders, farmers, rental locations, events, etc.
Uniform standards of quality in the EU – for sustainable materials and products in drinking water installations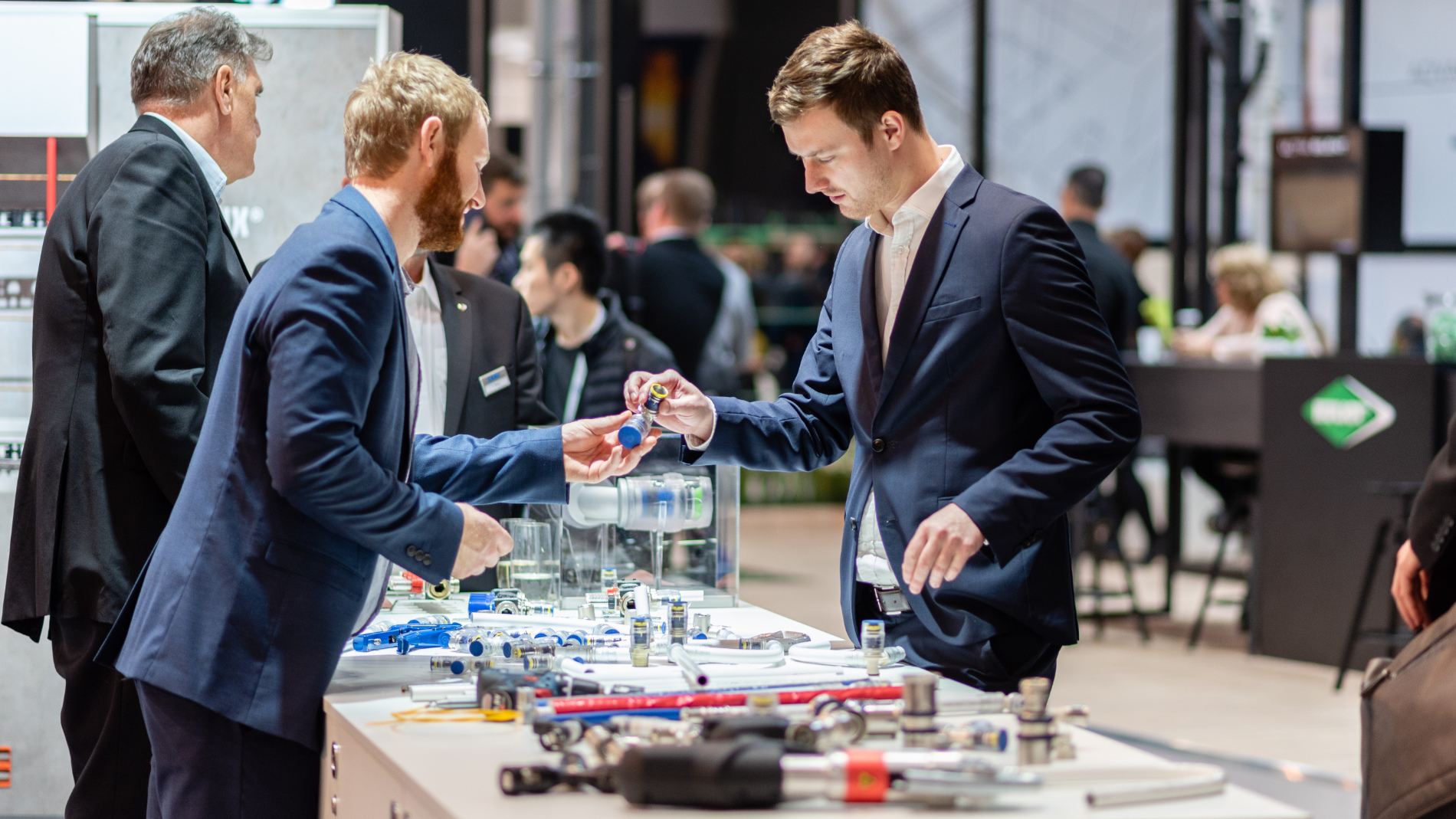 The uncompromising pursuit of uniform, EU-wide standards of quality for materials and products is set to ensure that the internal European market will continue to coalesce in the sanitary industry, too. Uniform standards promote consumer confidence and lay the foundations for sustainable and future-oriented investments. The EU Drinking Water Directive, which came into force in 2021, created the framework for this.
Although Europe's internal market was launched decades ago with the aim of enabling the free movement of goods, the standards of quality required of materials and products used for drinking-water distribution are still regulated nationally by the individual EU member states. Binding and EU-wide standards of consumer protection and quality are not yet in existence.
Nevertheless, the EU Drinking Water Directive, which came into force in 2021, means a single market with harmonised standards of quality is now in sight. Specific regulations are due to come into effect no later than 2025 and, from then on, meeting high standards of quality will be mandatory throughout the European Union. This represents a milestone for the whole European Economic Area. On the one hand, more than 450 million EEA citizens will benefit from the ambitious goals of the EU with respect to a significantly higher consumer-protection standard. On the other hand, the uniform standards will create the basis for a sustainable and future-oriented transformation of the production process in the interests of a circular economy in Europe. And, last but not least, the process of harmonisation also benefits players operating throughout the European market by creating the largest economic area for the industry anywhere in the world.
Today, the trade associations and market players are already making preparations for future developments and ISH 2023 offers visitors an early opportunity to gain insights into tomorrow's world.
Energy efficiency, easy access or hygiene – how to make an 'and' out of an 'or'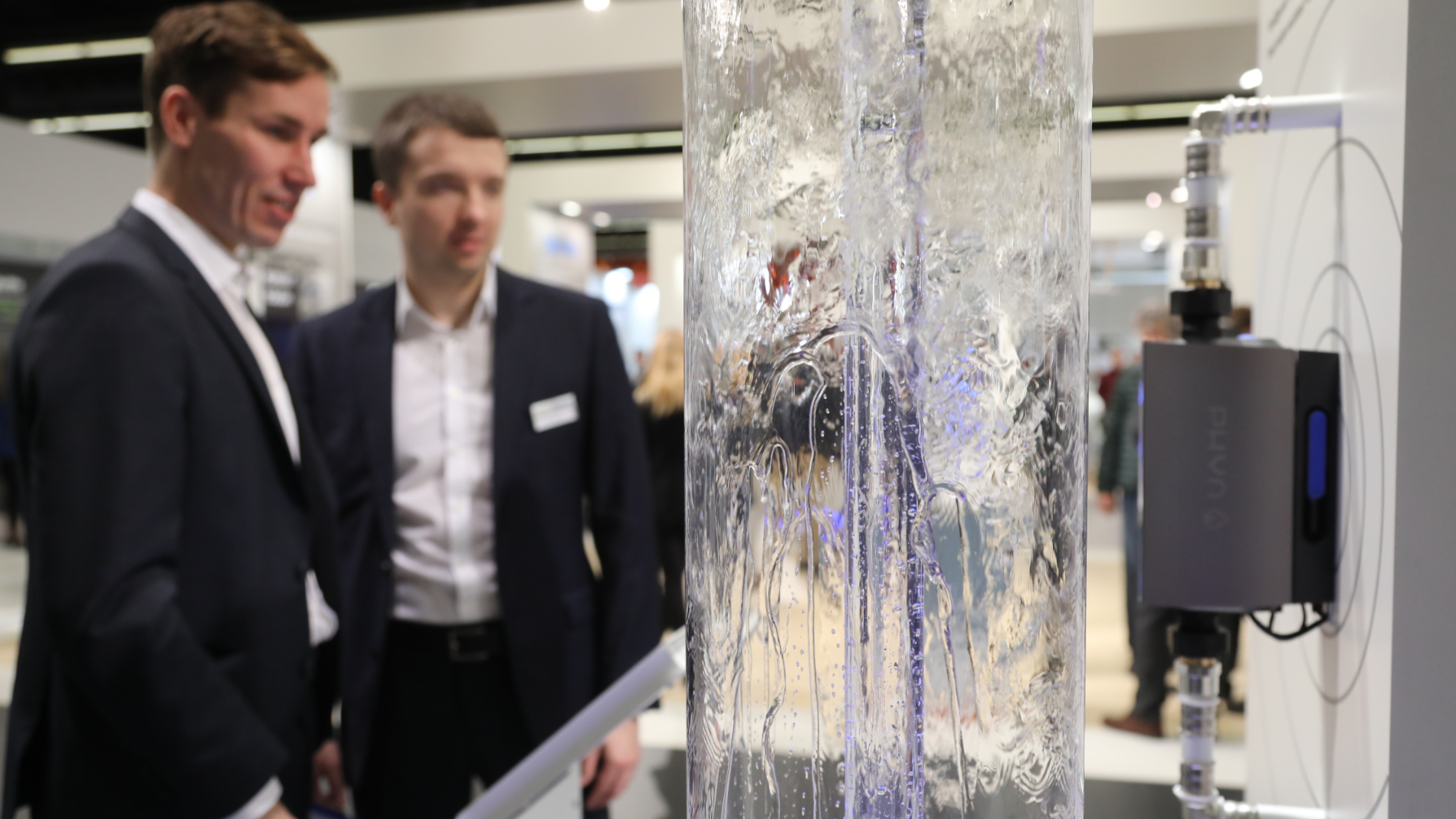 Ease of access and a hygienically perfect condition are most certainly the main criteria of consumers when it comes to drinking water. To this end, the fundamental prerequisites are: water must flow; cold water must stay cold and hot water must stay hot. Reconciling these aspects with the sustainable use of the energy available to us has been shifting more and more into the focus of attention over many years.
In the wake of climate change and the ensuing debate about energy, the subjects of energy efficiency and resource conservation have also been actively discussed in the drinking-water industry for many years. Since the Ukraine war, however, these discussions have intensified in terms of quality and topicality because energy is no longer available in such abundance and potential savings are now being sought in the mode of operation of drinking-water installations. Among experts, there is no doubt that it is neither possible to outwit physics in terms of energy efficiency nor microbiology when it comes to hygiene. Nevertheless, research, development and testing are currently being carried out on multiple levels in this connection.
ISH 2023 offers visitors insights into innovative solutions that take equal account of energy efficiency, ease of access and hygiene so that the 'or' is turned into an 'and'.