REPowering the EU: technical solutions for the building sector
Immediately after Russia's invasion of Ukraine the EU Commission produced its Repowering the EU strategy. The aim is to reduce the dependence of the EU on Russian gas. At this time some 40 percent of the natural gas used in the EU came from the Russian Federation. Along with the intention to replace Russian natural gas by liquified natural gas (LNG) from the USA and other sources, EU REPowering will also boost increased efficiency in all sectors of energy consumption.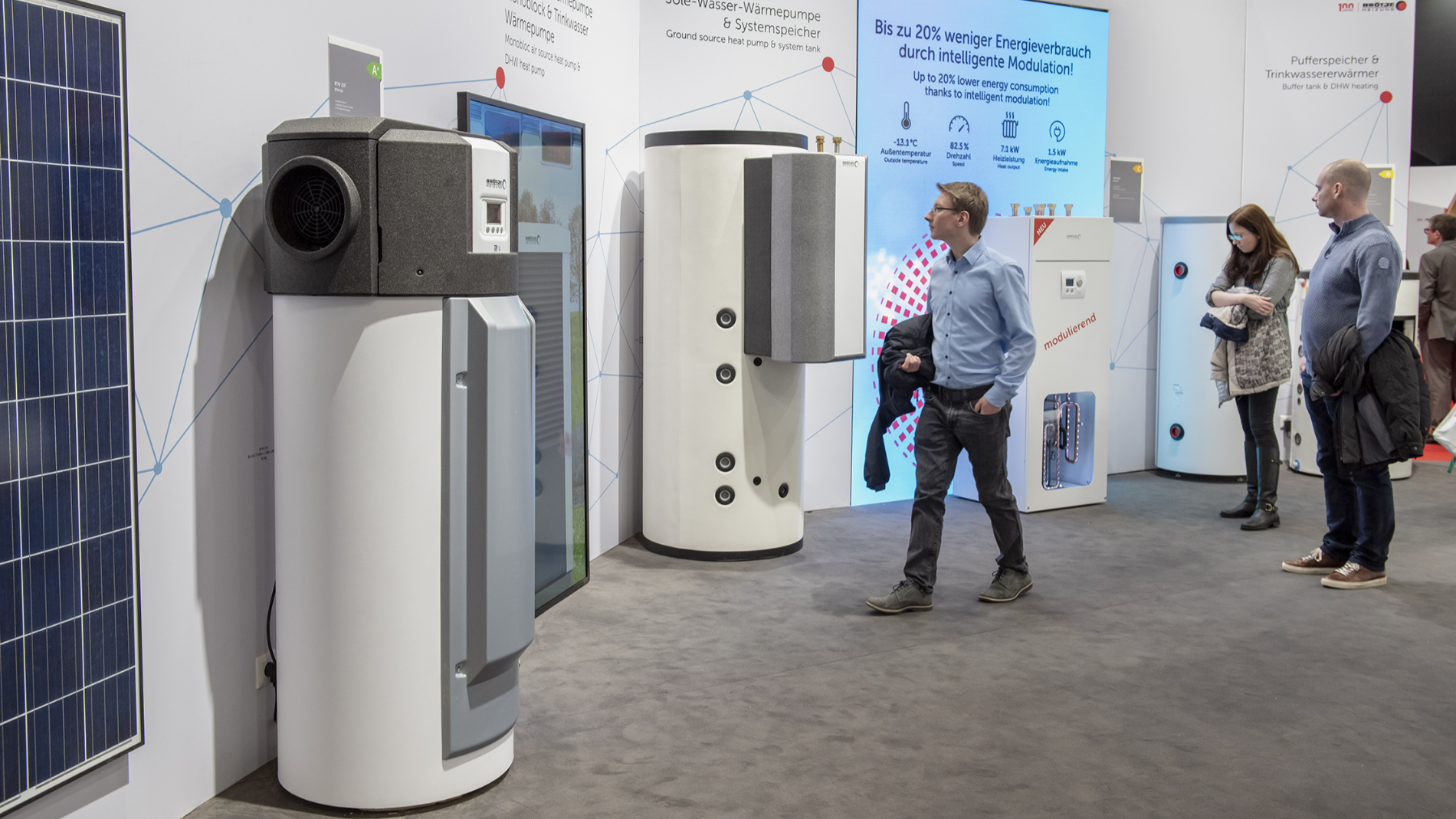 ISH 2023 will also be showing the technical solutions for the building sector which are set out in the EU REPowering strategy. In this the heat pump will play a major role. Thus the EU is planning to instal an additional 30 million heat pumps by 2030, and 10 million heat pumps in the next five years. Long the Number One technology in new-building construction, in Frankfurt the manufacturers will also be showing systems for renovating existing properties. These systems will reach considerably higher system temperatures and in this way can also be run efficiently in an existing building.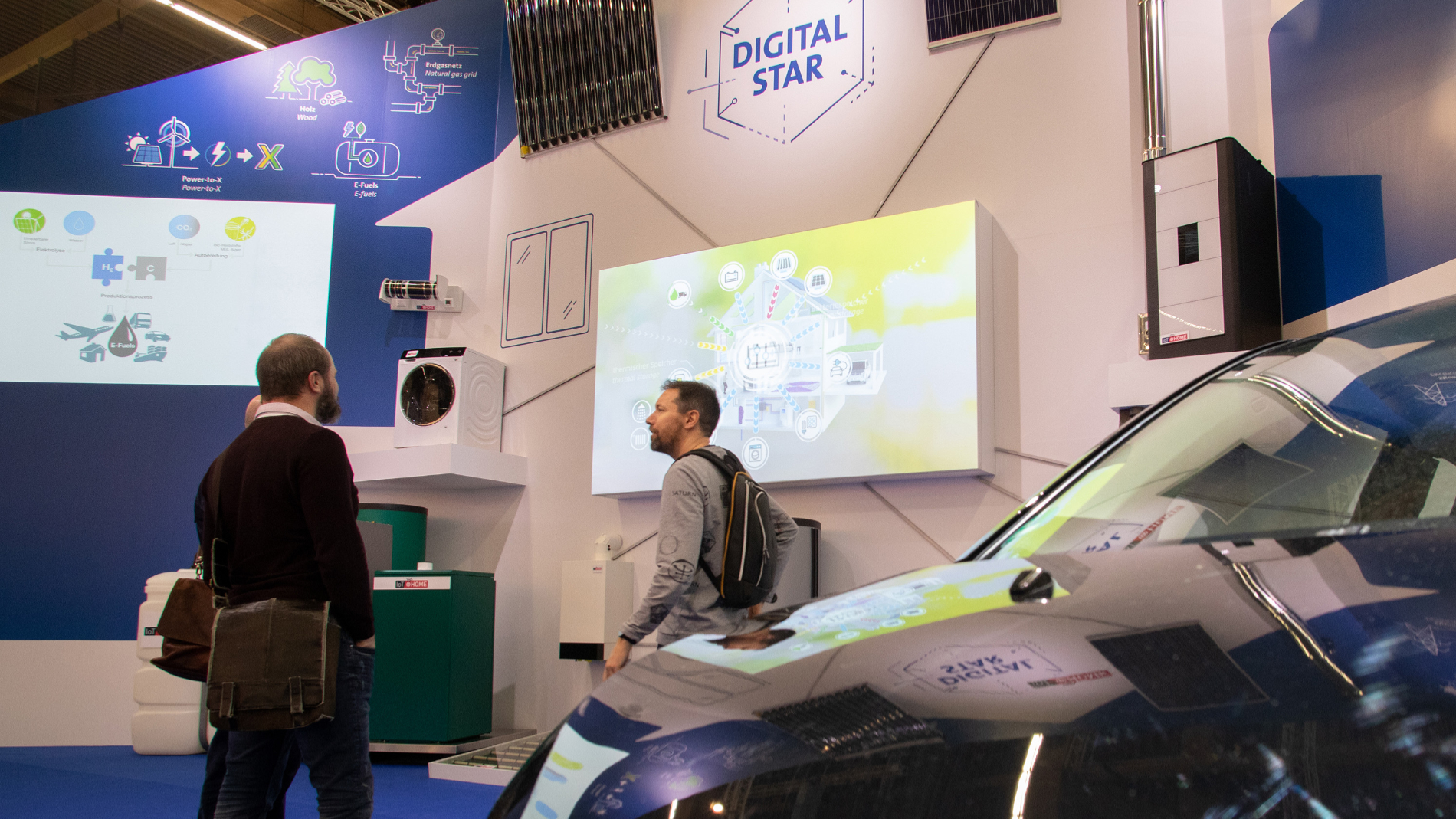 A further focal point at ISH will be technical solutions for non-central electricity supply. This development is also being accelerated by rising e-mobility. Over 80 percent of e-car loading processes take place in privately used buildings. In future the building will become increasingly a producer and storage space of energy. In this way the building's level of self-sufficiency will increase, and the structure will literally become more independent. In addition, this will remove a burden from the electricity networks and significantly promote the energy revolution. A further positive effect: the building's energy flexibility will increase. A practical example: along with a heat pump, further generators and consumers can be hooked into a system of this kind, such as a solar-panel system, a wall box for an e-vehicle, or a thermal or electric storage unit. Via a so-called home-energy management system (HEMS) generators and consumers in the building will be energy-optimised and coordinated to reflect the operators' individual wishes. Using digital networking, for example, the heat pump will receive a signal whenever particularly large amounts of renewable electricity are available, thus enabling operation to be as environmentally friendly and cost-efficient as possible.
Along with heat pumps and solutions for non-central electricity generation, manufacturers at ISH from 13 to 17 March 2023 will be showing a broad range of heat technology to reflect the EU REPowering strategy. These systems will make it possible to have a maximum of efficiency and independence from fossil fuels.
Decarbonisation of the heating sector: heat pumps as an important element for the heating transition
In May 2021, the German government further tightened the CO2 reduction targets for 2030 for all sectors as part of the amendment to the Climate Protection Act. Overall, CO2 emissions are to be reduced by 65% by 2030 compared with 1990 levels. By 2045, Germany is to have achieved climate neutrality. For the building sector, the new reduction target is a good 44% for 2030 compared to 2020 emissions, which corresponds to a reduction of around 53 million metric tons of CO2. Against the backdrop of these even more ambitious climate protection targets, all available options for reducing emissions must be applied in the heating sector. These are essentially four pillars:
1. acceleration of heating system modernisation
2. integration of renewable energies
3. defossilisation of energy sources
4. increase of the renovation rate of the building shell
The expansion of heat pump applications is a key pillar of the heat transition. The German government coalition plans to expand the stock of heat pumps to 6 million systems by 2030. There are currently around 1.1 million heat pumps installed in Germany. At the heat pump summit in June, the German heating industry made it clear that it supports the German government in enabling the accelerated market run-up of heat pumps. On the power generation side, the targets are equally ambitious. According to Federal Association of the Energy and Water Industry (BDEW), renewable energies covered around 49% of gross domestic electricity consumption in the first half of 2022. In order to achieve the climate protection targets and become independent of fossil energy imports, the share of renewable energies in gross electricity consumption is to increase to at least 80% by 2030. The German government is currently setting the course for the accelerated expansion of wind and solar energy and for greater energy efficiency.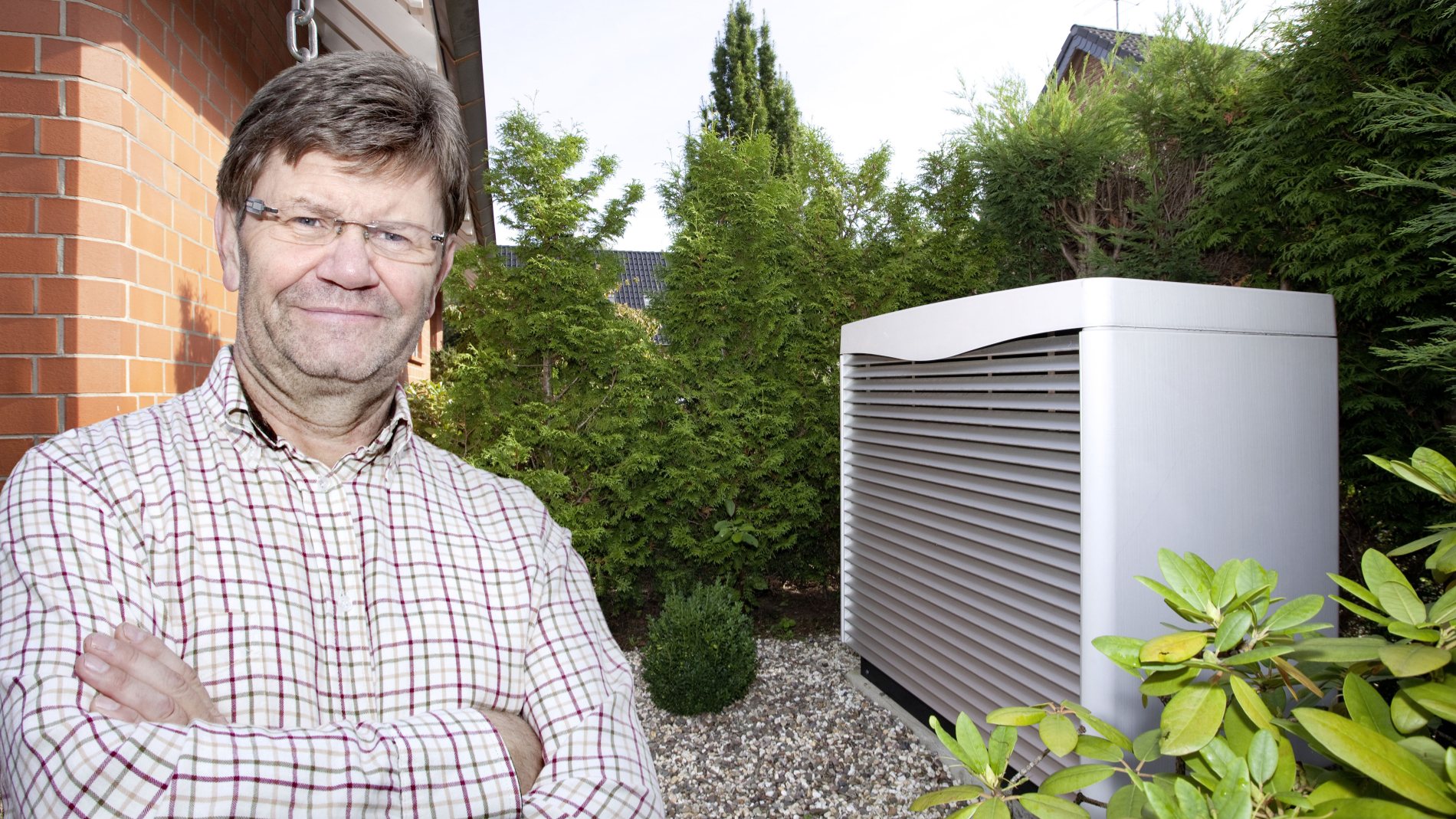 Heat pumps therefore play an important role in climate protection in the building sector, because they use renewable energies to generate heat. Air-to-water heat pumps and brine-to-water heat pumps extract heat from the environment, whether the air, groundwater or earth, via a refrigerant circuit. Air-to-air heat pumps use fans to draw in air from the environment. A heat exchanger then transfers the heat energy to the heating system in each case.
In new buildings, the heat pump has been the market leader for years. In the meantime, manufacturers are also offering technical solutions for existing buildings. So-called high-temperature heat pumps raise the temperatures of environmental heat sources to a level that is sufficient for conventional radiators. While conventional systems operate with a flow temperature of around 50 degrees Celsius, high-temperature systems achieve values of 70 degrees Celsius. The state subsidizes the installation of heat pumps, for both old and new buildings, at 35% of the eligible costs. Even 45% subsidies are possible - if an old oil heating system is replaced by a heat pump.
Despite the increasing importance of heat pump technology in the future, it is of central importance for the success of the heat transition to rely on a broad technical portfolio, with a view to the heterogeneous building stock. This includes, in particular, hybrid solutions that combine a heat pump with another heat generator, hydrogen-compatible heating systems, as well as residential ventilation with heat recovery, wood-based heating, and solar thermal energy.
The ISH – The World's Leading Trade Fair HVAC + Water – will provide information on the latest technical innovations in heat pumps as well as on all heating technology solutions for achieving climate targets in the building sector from March 13 to 17, 2023 in Frankfurt.
H2-ready: heating climate neutrally with oxygen
The climate goals in the building sector are ambitious. Starting from 2020, in the coming ten years CO2  emissions are to be reduced by 44 percent. By 2045 Germany and Europe are to be climate-neutral. In the building sector this goal will only succeed if, along with renewable electricity, further renewable and CO2-neutral fuels are brought into use. These include biomass, e-fuels, biomethane and hydrogen.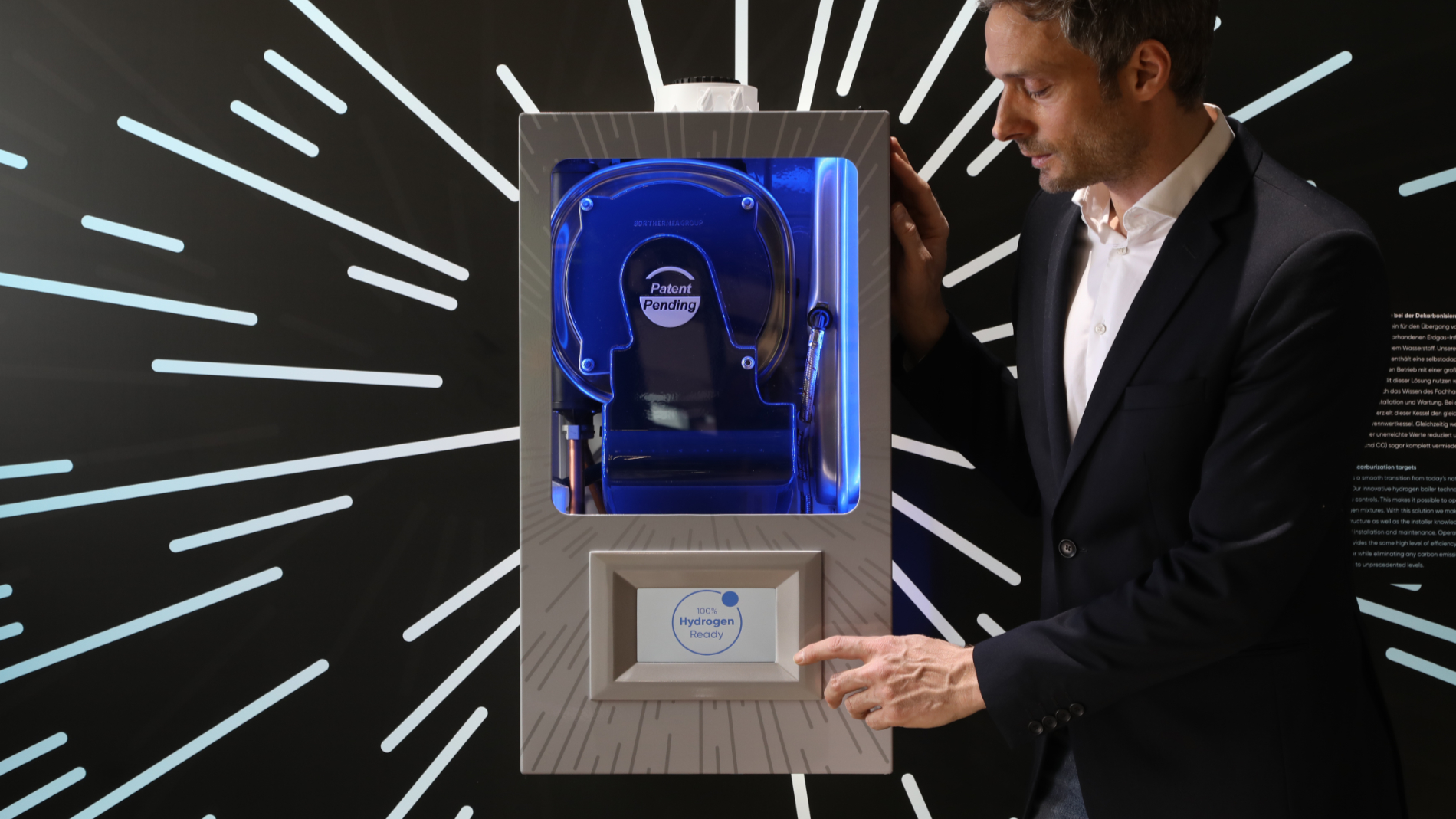 Above all, the use of hydrogen – particularly since the start of the energy crisis in Germany and Europe – is seen as a major option for reducing CO2 emissions and dependence on imports of fossil fuels. It will be generated from renewable electricity and burns without releasing CO2. The existing gas network can be used to distribute this fuel into German boiler rooms. In this way the investment needed in building up the electricity system can be reduced and the resilience of the energy system increased.
The building sector is ideally suited to the use of hydrogen. Over 90 percent of the approximately 21 million heating systems in Germany are still driven by natural gas or heating oil at present. Of course it is not the heating system which is fossil, only the fuel – and that can become renewable. Modern gas condensing boilers are H2-ready; that means they can be run on an admixture of hydrogen and natural gas, with a prospect of also using pure hydrogen. For converting the system technology to the use of hydrogen, the German heating-equipment industry has already developed a number of options.  
Modern gas condensing boilers are H₂-ready; in other words, they can be run with 20 to 30 percent of hydrogen in their gas.
From 2025 it will be possible, with a reasonable expenditure of time and money, to switch new equipment to 100 percent hydrogen. This will be done by using conversion kits, which will be supplied by the equipment manufacturers from 2025 onwards. The costs of this conversion will amount to a few hundred Euros.
The expansion of the requisite infrastructure for generating, storing and distributing hydrogen will be accelerated in the coming years. In summer 2020 the Federal German government unveiled its National Hydrogen Strategy and intends to make a total of nine billion Euros available . Almost at the same time the EU Commission published a hydrogen strategy: by 2024 this foresees hydrogen production using renewable energies rising to a million tonnes, then by 2030 to ten million tonnes.
Thus hydrogen will play a major role in the transformation of the heating sector. At ISH 2023 from 13 to 17 March the manufacturers will be showing the totality of heating-engineering options for reaching the climate goals in the building sector. These will include hydrogen-capable heating systems.
Intelligent energy management: sector coupling in buildings for climate protection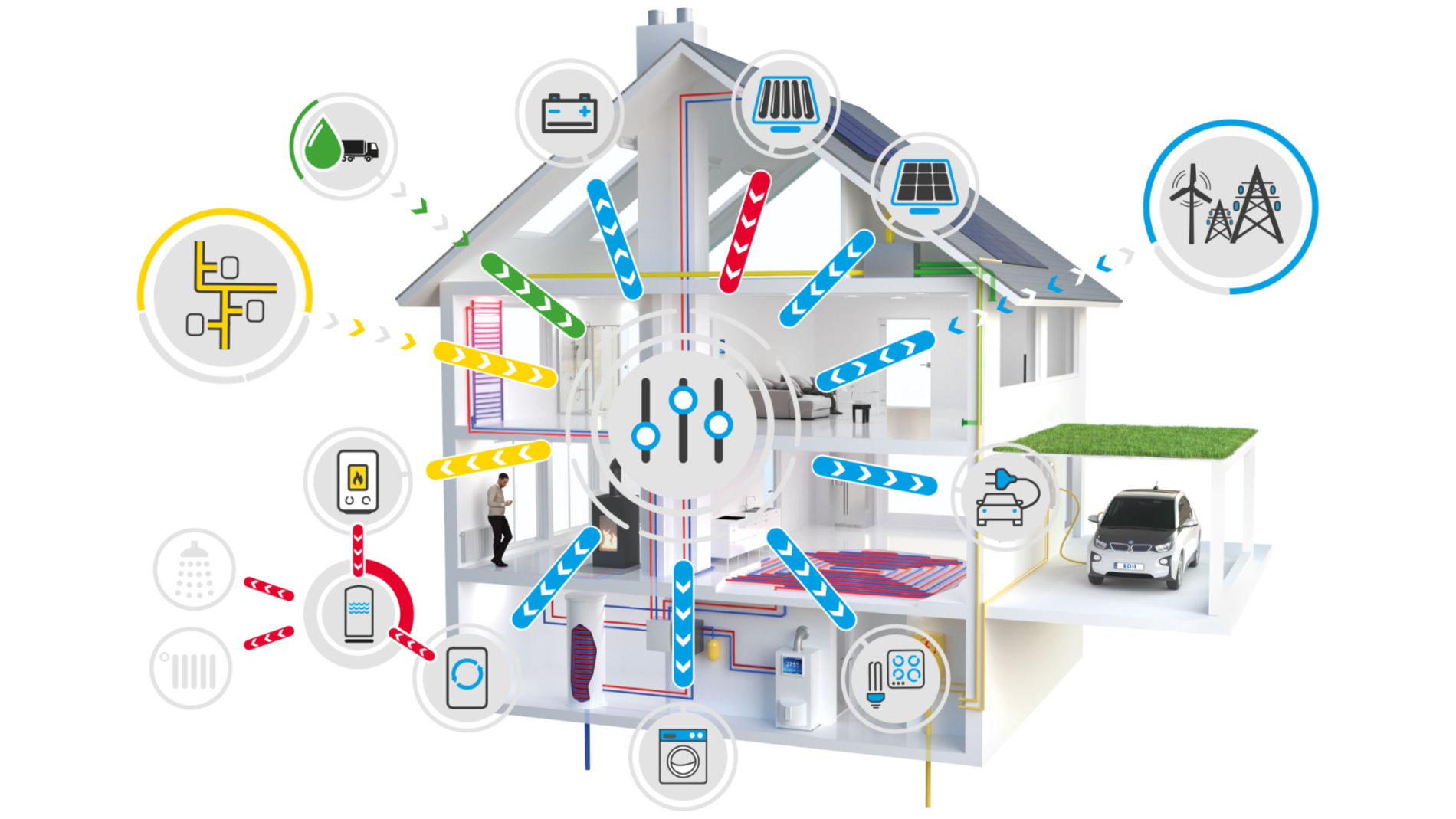 While there is much discussion about many questions touching the energy revolution, one answer is already clear: if the energy revolution is to be successfully put into practice, we are going to need a networked energy system. This will involve not only energy generators and network operators, but also the equipment used by the general public, such as their heating systems. Their networking will offer not just benefits for users and installation workers; it is the factor without which sector coupling cannot be effected at all, in other words the increasing merger of the mobility, electricity and heating sectors in a building.
Over the last few years digitalisation has developed into one of the top themes in heating technology. Today "digital heating" - i.e. a heat generator with a digital interface – is already standard. Modern boilers are already internet-capable when they leave the factory and can be linked with the internet by simple plug-and-play solutions. Even for older models most manufacturers are offering retrofitting sets. Users gain benefits from digital operation. They have their systems constantly under their eye and can save energy through digitally optimised running. The Dresden Institute for Technical Building Systems (ITG) has calculated that, by linking a heating system with the internet, a median savings potential of eight to fifteen percent is unlocked. For sanitary, heating and air-conditioning installers, too, a networked system has advantages. They can find out the system's running and operating history and read out system data – and all this even before setting out for the customer. In times of high workload this will save valuable capacity.
In future, however, it will be possible to raise far greater potential through digitalisation of heating technology. Among the developments to come from the transformation of the energy sector will be more and more electricity from renewable energy via heat pumps for heating. This electricity from renewable energy is volatile, however; it is subject to fluctuations. Via a home-energy management system (HEMS) generators and consumers will be energy-optimised in a building and coordinated to reflect the operators' individual needs. Using digital networking, the heat pump will then receive a signal when a particularly large amount of renewable energy is available, thus enabling operation to be as environmentally friendly and cost-efficient as possible. Further generators and consumers can be hooked into a system of this kind, such as a solar-panel system, a wall box for an e-vehicle, or a thermal or electric storage unit. The HEMS will then control distribution of its own solar electricity. In this process generators (the solar-panel system) and consumers (heat pump, electric car, solar-electricity battery, household appliances, etc.) will be so coordinated by intelligent technology as to ensure that the electricity costs are minimised and independence from the energy supplier increased.
At ISH from 13 to 17 March 2023 in Frankfurt manufacturers will be showing their digital heating-engineering solutions and providing information about energy-management systems.