To keep orientation simple during your visit, here you find ground plans to download.
Interactive hall plan 2019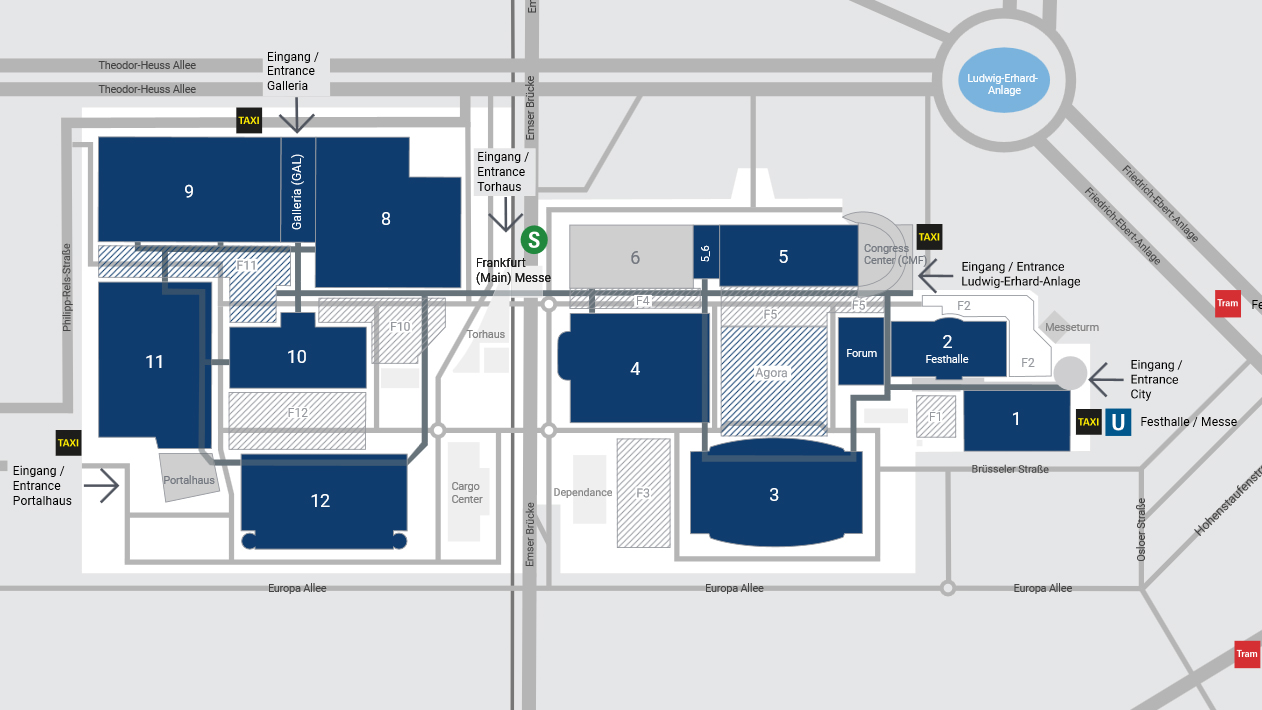 Overview of the halls of ISH 2019 with all details and zoom function for all hall levels.

Open plan
Fair ground occupation ISH 2019 | Overview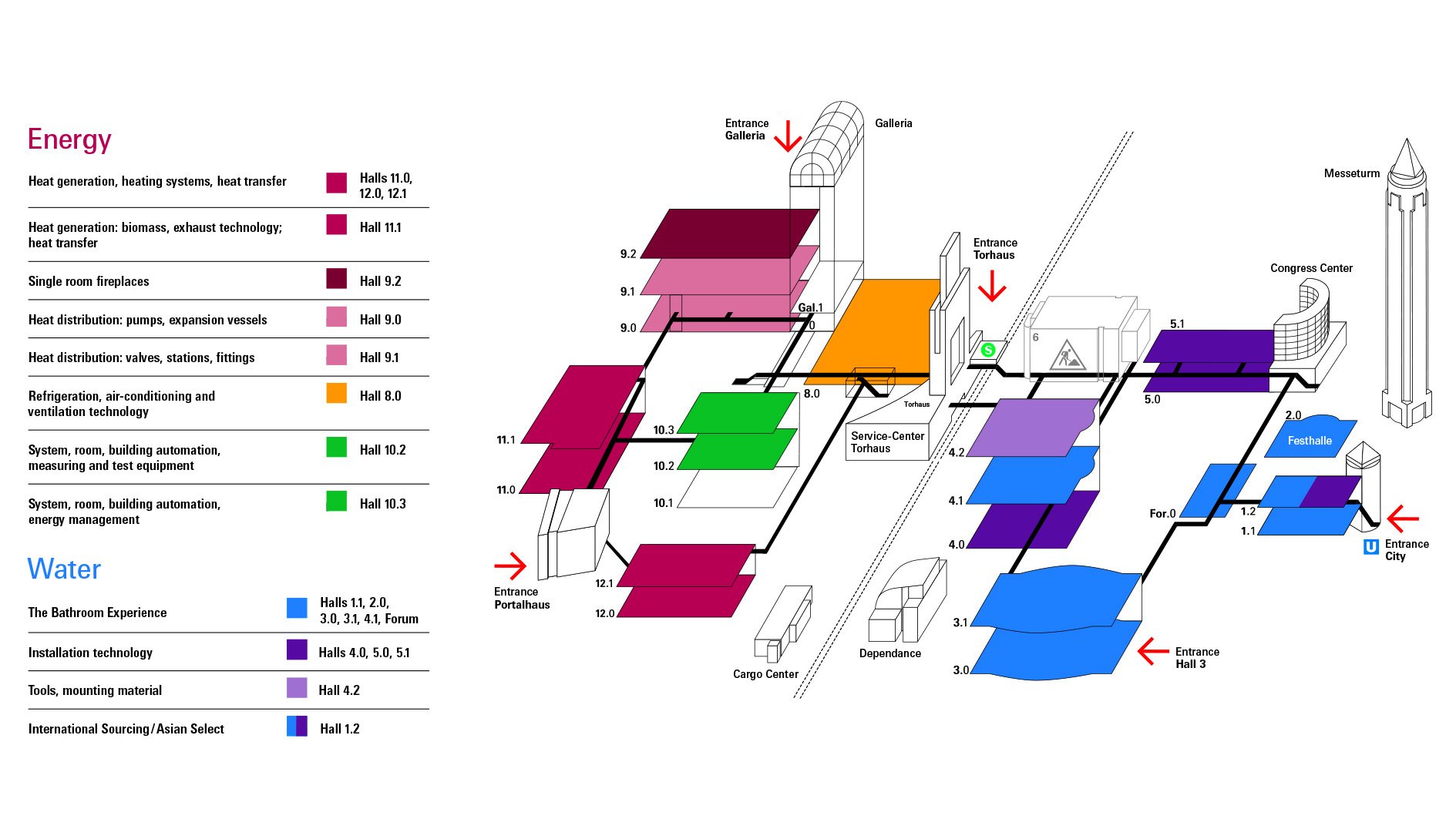 The hall plan offers an overview of the entire fairground during ISH 2019 and is available for download:
> Download Hall Plan
You can find all exhibitors incl. booth details in the interactive hall plan.

Comprehensive information to the product segments of ISH 2019 can be found here.
The construction of the new exhibition Hall 12 at Frankfurt Fair and Exhibition Centre will lead to a complete restructuring of the event layout and offers an excellent opportunity to integrate new themes. ISH has room to grow and can further expand its unique leading-fair function. In addition to the construction of the new Hall 12, Hall 6 will be modernised and not be available for ISH 2019.
Halls 11 + 12: Heat generation, heating systems, heat transfer
Halls 9.0 + 9.1: Heat distribution: pumps, expansion vessels
Hall 9.2: Single room fireplaces
Hall 8: Refrigeration, air-conditioning and ventilation technology
Halls 10.2 + 10.3: System, room, building automation, measuring and test equipment, energy management
Halls 1, 3, 4.1, Festhalle und Forum: The Bathroom Experience
Halls 5.0 + 5.1: Installation technology
Hall 4.2: Tools, mounting material
Hall 1.2: International Sourcing / Asian Select
Information counters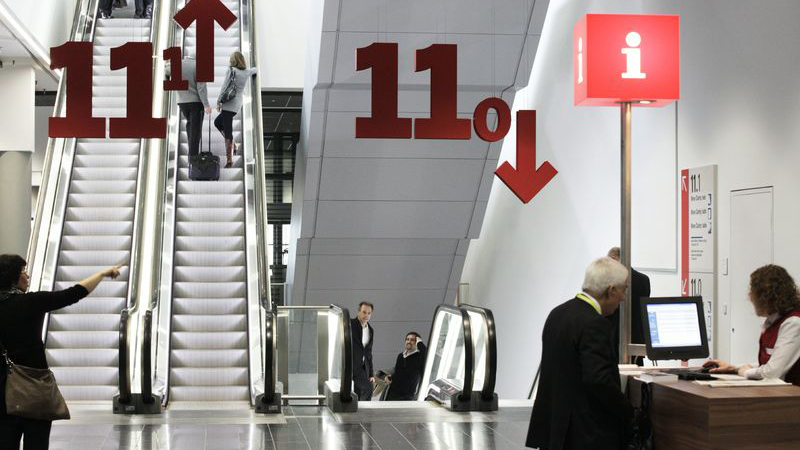 "Where can I find a specific exhibitor? Which exhibitors have got the most wanted products in stock? Which lectures and special events are on, here on the exhibition grounds?" Lots and lots of questions which are answered at our numerous informationpoints. Using our visitor information system which is updated permanently, our friendly hostesses and hosts are at your service. Even lost and found objects are entered promptly. In case you lost sight of fellow travelled persons, just leave a message under the topic "Meetingpoint".