Here you find important facts and figures about your registration and your preparations for ISH 2019.
Cargo shuttle from 08.03.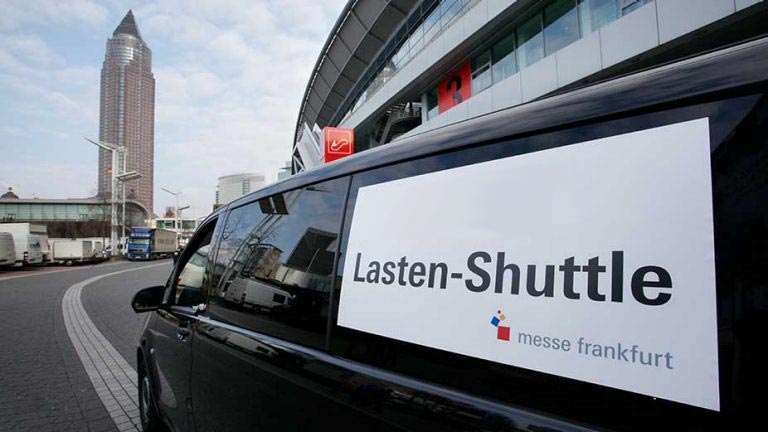 Parking spaces on the exhibition grounds fill up quickly on set-up days. To save you long waiting times, we offer a free cargo shuttle service from the Rebstock multi-storey car park, where we collect you and your goods. This service is available around the clock. Our drivers can also help you with loading and unloading. The cargo shuttle will take you right to the hall you require and back again.  
Please note that the Rebstock multi-storey car park is only suitable for cars of up to two metres high.
Empties Night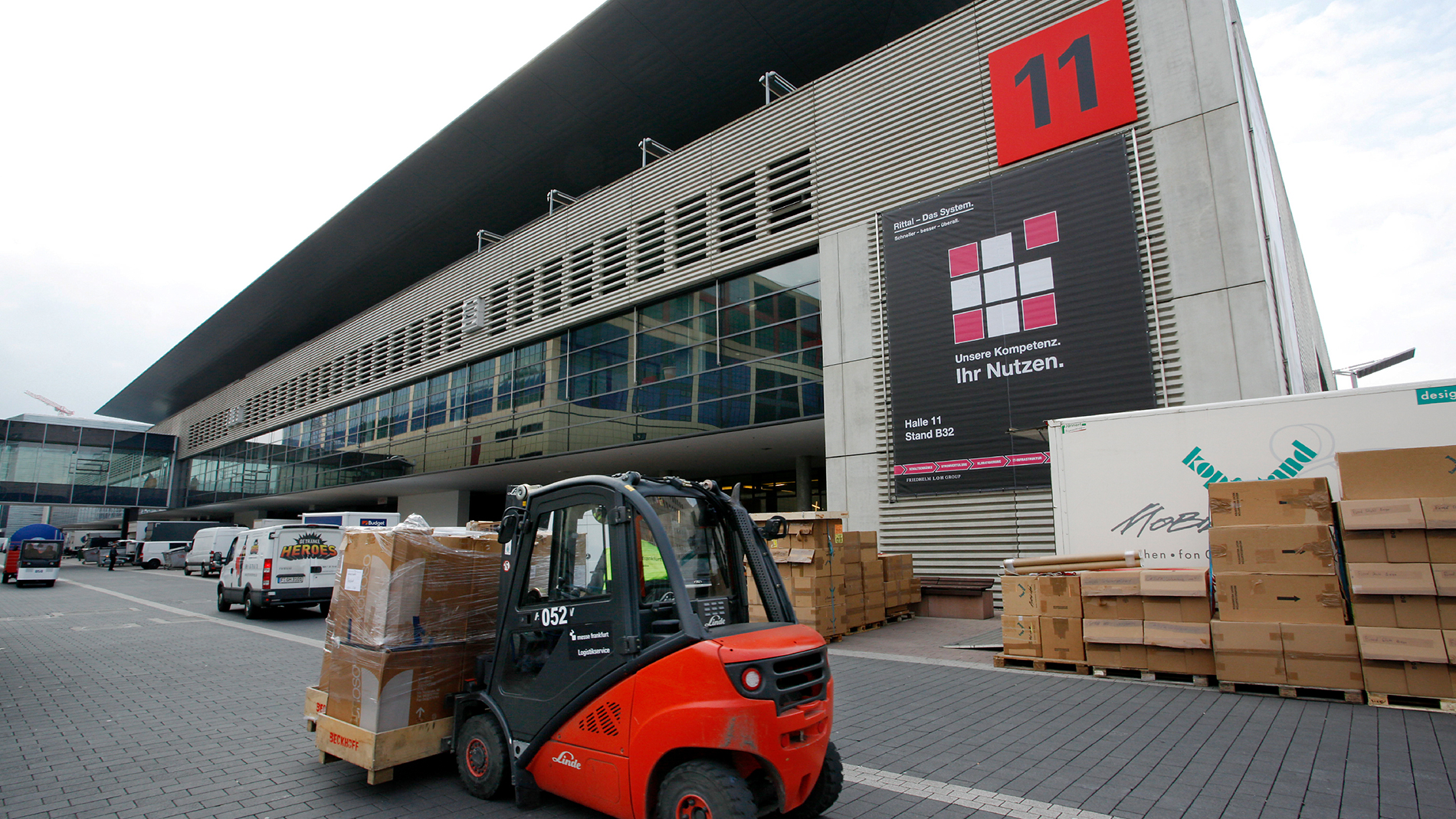 There is a large amount of empty packaging material at ISH. To ensure your safety, the exhibition grounds will remain closed on Saturday, 16 March from 3:00 am. to 8:00 am. Regular Empties are available at your stand on Saturday, 16 March, 8:00 a.m.
More information
Joint Stand Participants
Additionally exhibiting companies on your booth have to be registered and are obligated to receive a media package.
If there are additional exhibitors represented with their own staff and products on your stand space you are a joint-stand organizer and you have to register them here: https://standspace.messefrankfurt.com/easy/en/home.html
Please find more information here: Download Information sheet
FAQ about ISH
You have questions? We have compiled answers to frequently asked questions (FAQ) for you.
To the FAQ
ISH promotional materials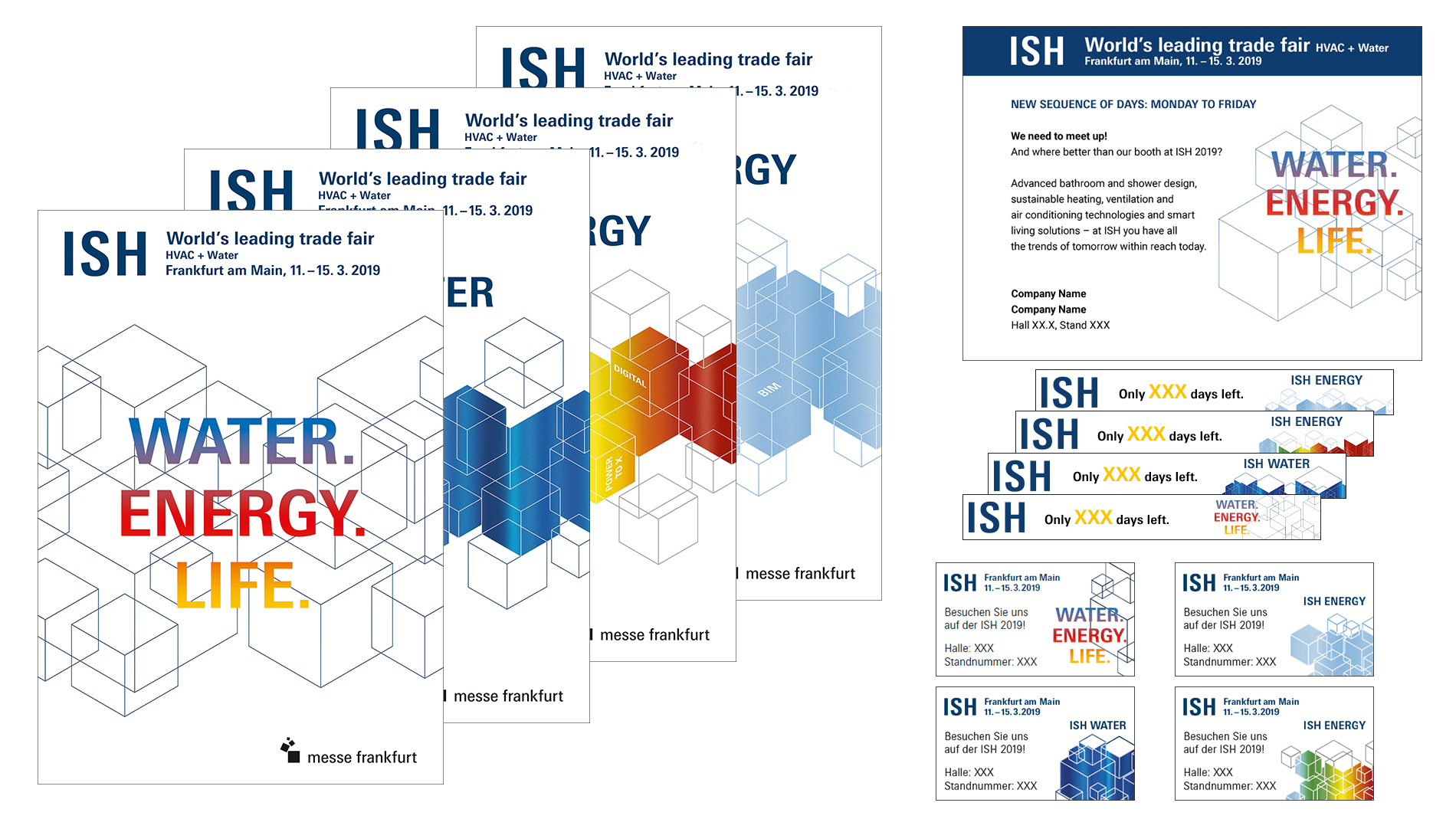 Invite your customers exclusively to the fair. It's quite simple with our free ISH promotional materials.
Digital or analog: Guide your customers directly to your stand. You can quickly and easily download the ISH logo or customise the e-cards, online banner and e-mail signature. And you can also add your company details to our printed promotional materials at cost price.
Order your desired materials with a minimum of effort at our online shop at
www.promotion.messefrankfurt.com
(Your customer number is your log-in. You will find this number on your stand confirmation.)
Additionally we offer a new digital ticket service for ISH 2019:
You can now order and manage all admission vouchers or voucher codes online via the new service portal:
www.exhibitortickets.messefrankfurt.com
After the fair you are billed only for those vouchers that are actually used. With the voucher numbers, you can see which customers have reedemed their vouchers, thereby obtaining valuable information about the success of your advertising activities.
WiFi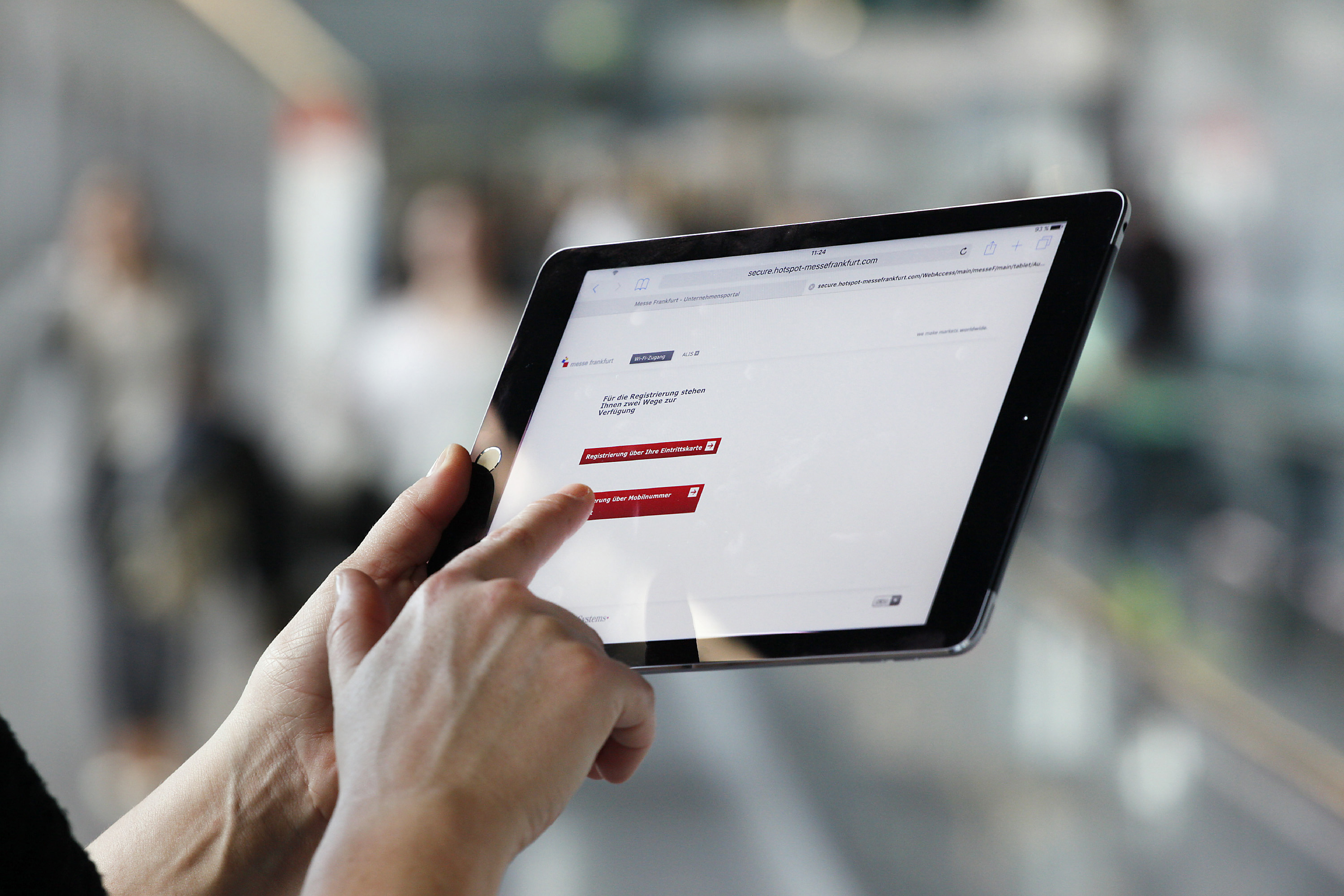 Always online everywhere – it's no problem at all with Messe Frankfurt's services. During the trade fair you can take advantage of free basic WiFi access throughout the exhibition grounds. For bandwidth that is available at all times without disruption, we can also offer you our powerful "Premium" access package.
Unofficial exhibitor directories
We would like to inform you that numerous suppliers have issued so-called "unofficial exhibitor directories". Please pay attention to our information on this topic:
We would like to inform you that numerous suppliers such as AMI Ausstellungs- und Messe-Information GmbH, Construct Data (FAIRGuide, Expo Guide), Matic Verlagsgesellschaft mbH and the online catalogue "International Fairs Directory" have issued so-called "unofficial exhibitor directories".
These directories have nothing to do with the official exhibitor directory as issued by Messe Frankfurt Exhibition GmbH.
These companies are trying to get you to pay for an entry in their exhibitor directory using the subject heading of "Datenkontrolle" or "data update". If you want to appear only in the official exhibitor directory as issued by Messe Frankfurt Exhibition GmbH, then please decline these offers.
The official exhibitor directory as well as all online media are strictly issued by Messe Frankfurt Exhibition GmbH in collaboration with Messe Frankfurt Medien und Service GmbH.
If you have been accepted as an exhibitor at one of our trade fair events, then rest assured that your basic entry will appear in the official exhibitor directory and the online media.
You can find more information as well as a sample reply letter which you can use to react to an invoice from the suppliers of these so-called "unofficial exhibitor directories" on the home page of the AUMA, the Association of the German Trade Fair Industry.
Equipped stand packages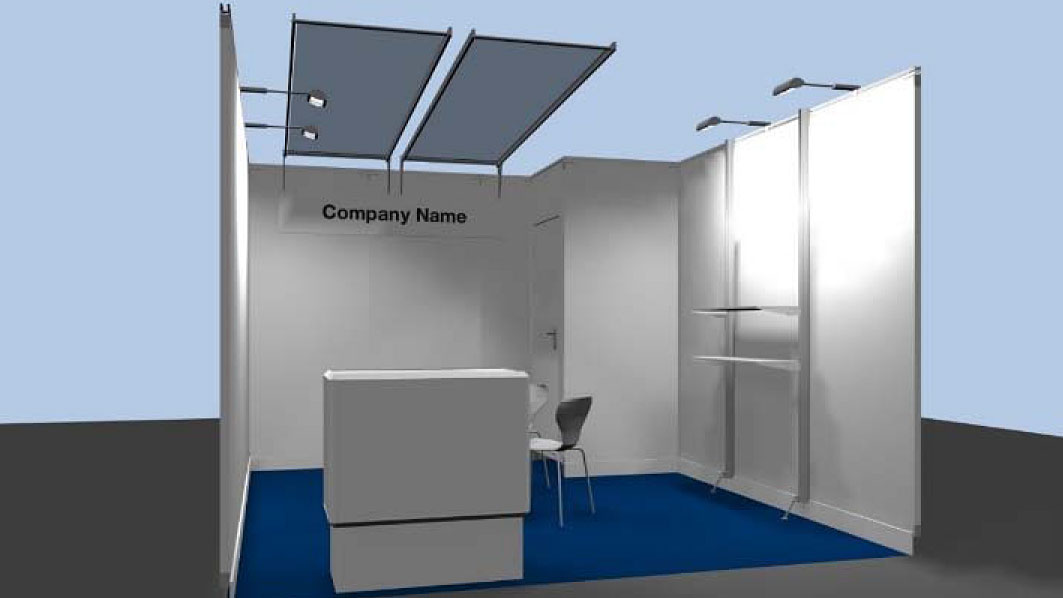 For ISH 2019, newcomer stand packages will be offered for some particular product groups.
Equipped stand packages
Participation ISH 2019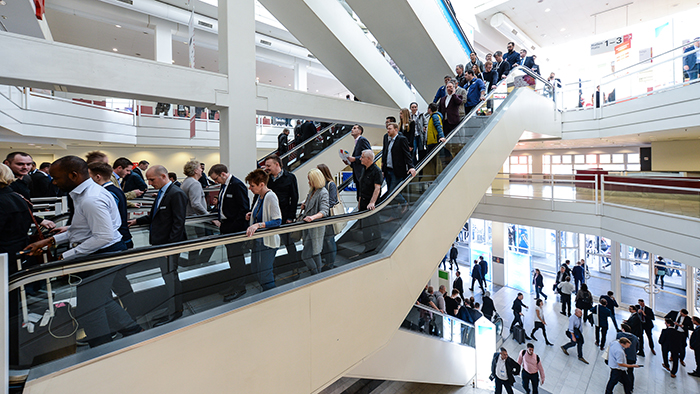 You are interested in being part of ISH 2019?
Please register here.
Did you exhibit at a previous ISH?
If so, please register here.
If you have any further questions, please do not hesitate to contact us. We will be pleased to help you:
Telephone: +49 69 75 75-32 73
ish@messefrankfurt.com
Use the following information to prepare your participation:
We are pleased to provide you with the service document on this page. In this document, you will find important information on our services and for your trade fair planning at a glance. This allows us to offer you the best possible support for designing and preparing your trade fair appearance.
Things you should know: This new service document replaces the service folder that used to be sent by post. Please be sure to forward this service document or the individual information sheets to everyone involved with the trade fair (such as stand constructors, agencies etc.).
Below you will find individual information sheets of the service document for download.