Here, you will find complete information about your participation in ISH. In case of further questions we and our service partners will be pleased to help you.
ISH Digital Extension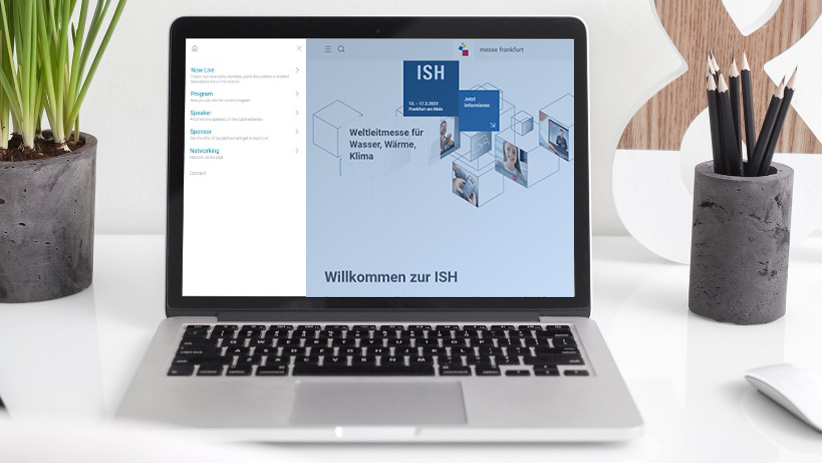 The personal encounter is indispensable. But digital is also part of the new normal today. ISH combines both. This is made possible by the new digital platform: ISH Digital Extension. It will open parallel to the event in Frankfurt and will also remain open for use for one week longer until 24 March 2023.
Find out more
Documents for your trade fair preparation
Set-up and dismantling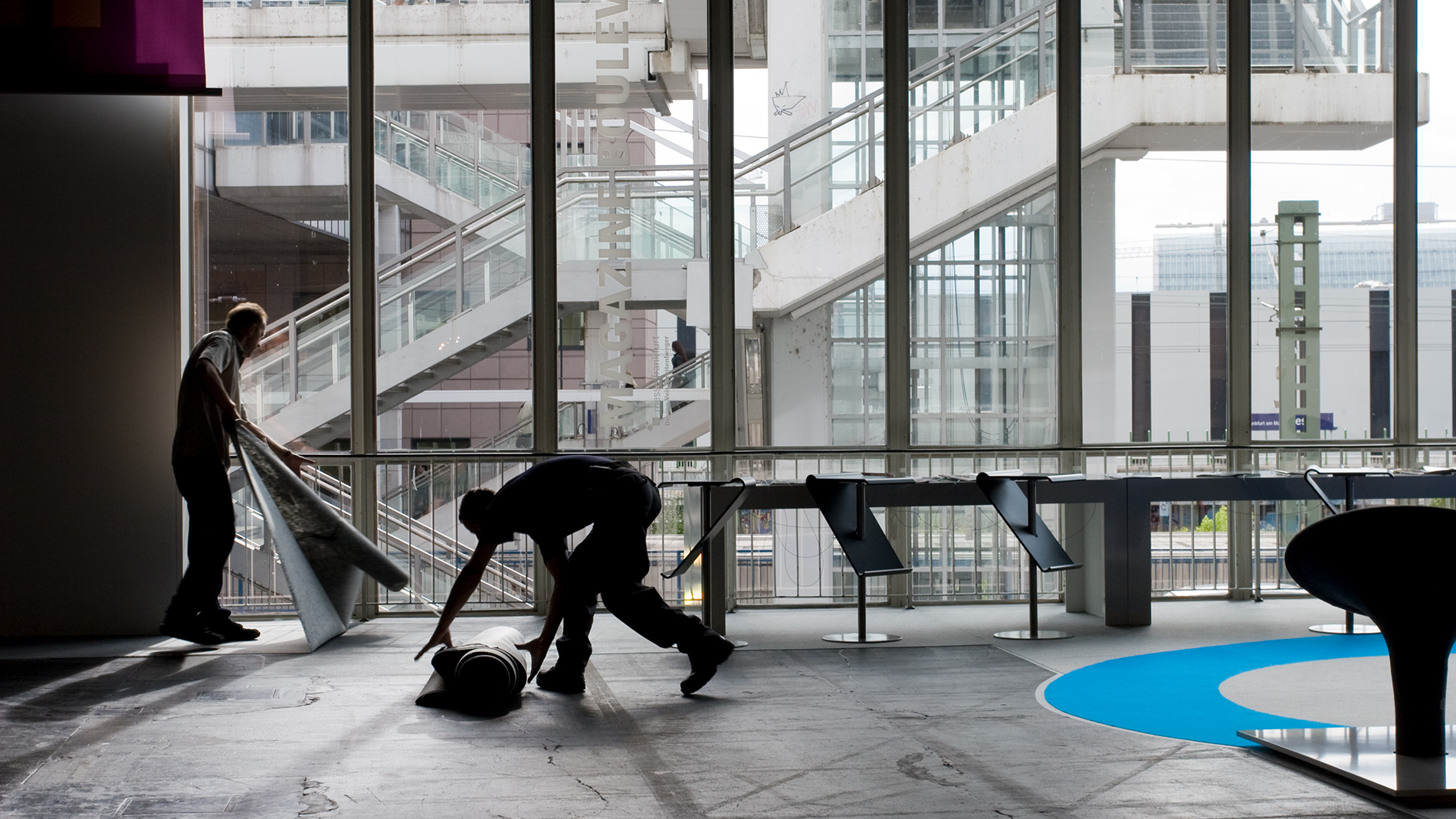 Regular set-up starts on 8 March 2023.

You can commence with the advanced set-up of your stand in some hall levels on 28 February 2023.

Set-up and dismantling times ISH 2023
Traffic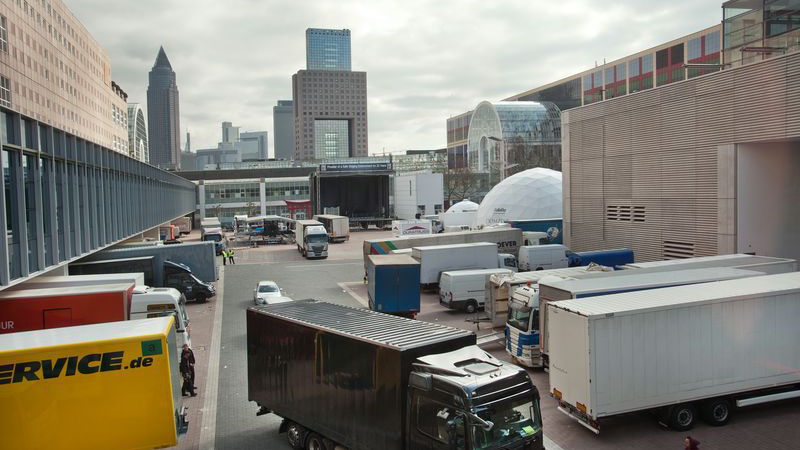 Here you can find all important information about the new Messe Frankfurt check-in system. To ensure your set-up resp. dismantling activities can run as smoothly as possible, all vehicles accessing the fairgrounds will need to be registered by you.
For any further queries, about the ISH traffic regulations::
Telephone +49 69 75 75-66 00
send email
Complete stand Energy Storage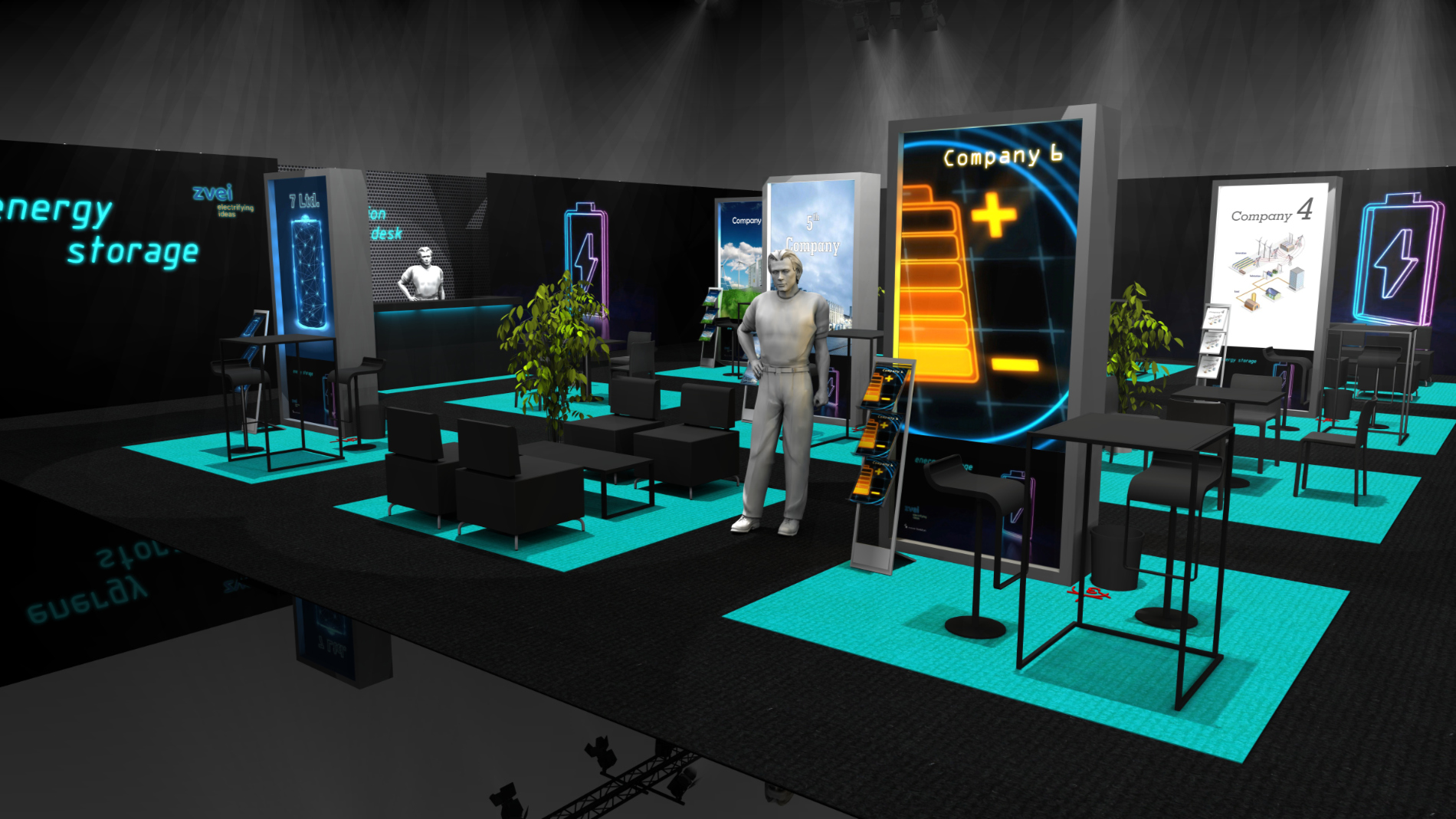 The battery industry receives an own, high-quality presentation platform on ISH. Present your battery-, storage- management- and service solutions there and save time and money.
We create a spacious and high-quality exhibition joint stand area within the ISH Energy. You present yourself in direct neighbourhood to exhibitors of product groups of heat generation, heating systems and heat transfer.

Please find the offer here:
Download: Complete stand package "Energy storage"
Media Package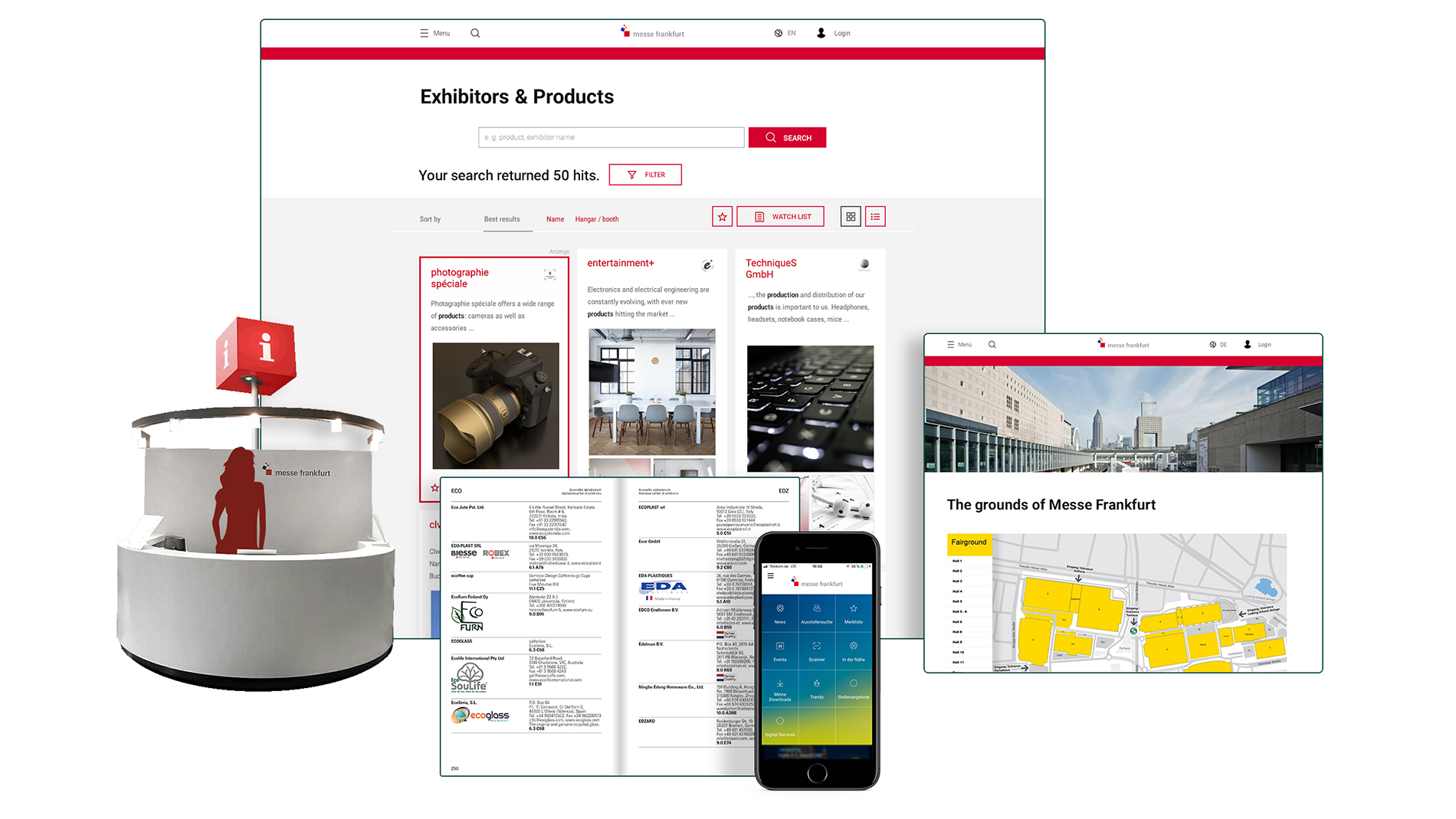 Enjoy the spotlight! Take advantage of the Media Package to raise the profile of your company before and during the trade fair. The Media Package is obligatory for exhibitors and constitutes an important tool for a successful trade fair presentation.  
Learn more about the services here
ISH 2023 promotional material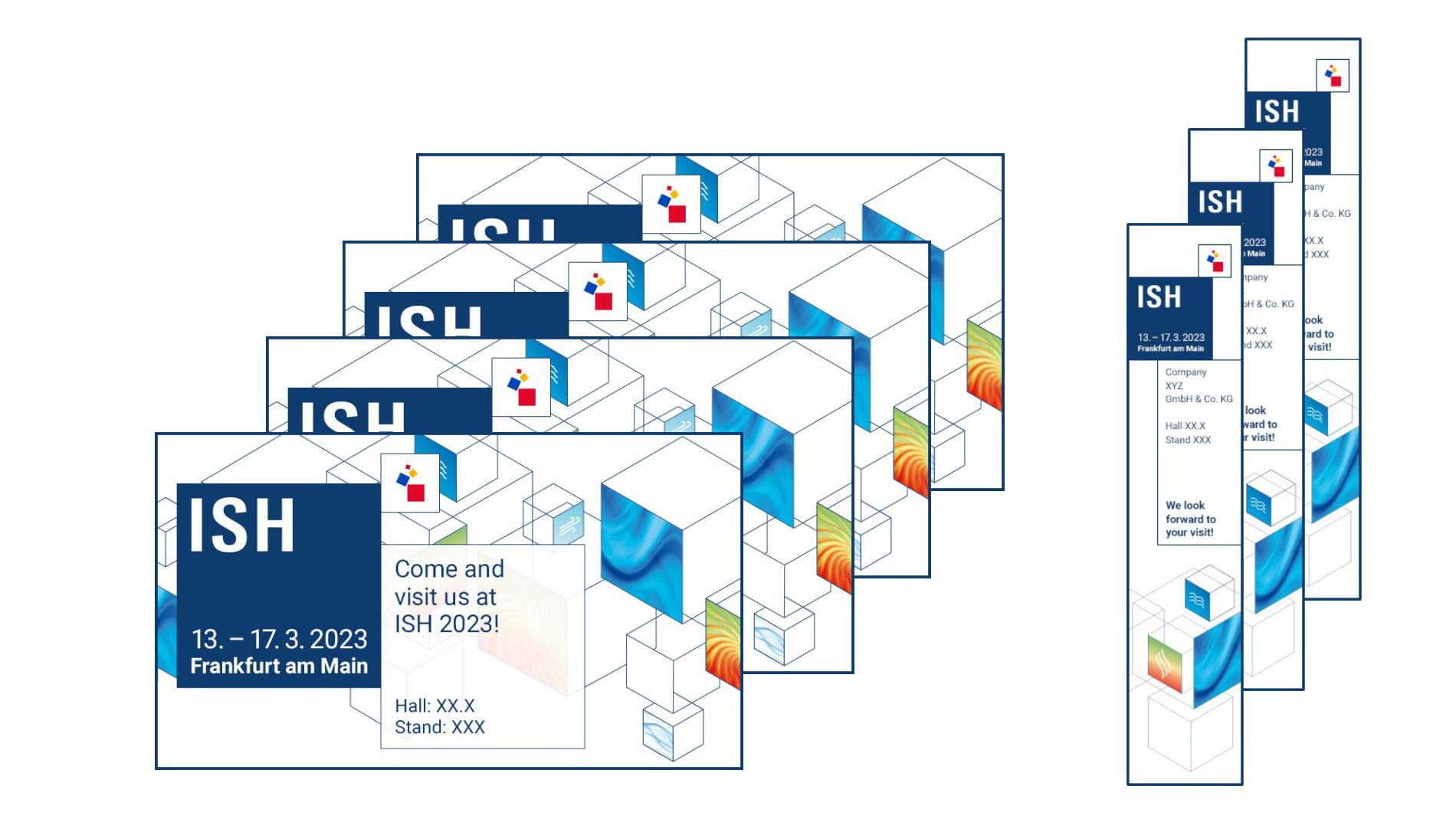 Use our digital advertising materials to draw your customers' attention to your trade fair presence. You can download and customise e-cards, online banners and email signatures quickly and free of charge.
To the overview
ISH 2023 Info Package
You would like to invite your customers to the trade fair or inform the media about your appearance and need text modules and image material? We have prepared two texts for you and offer you a wide portfolio of press photos that you can use for your media work.
To the press photos
Contact
Our contacts will be happy to help you with all aspects of the organisation and implementation of your trade fair participation.
Contact
Full media presence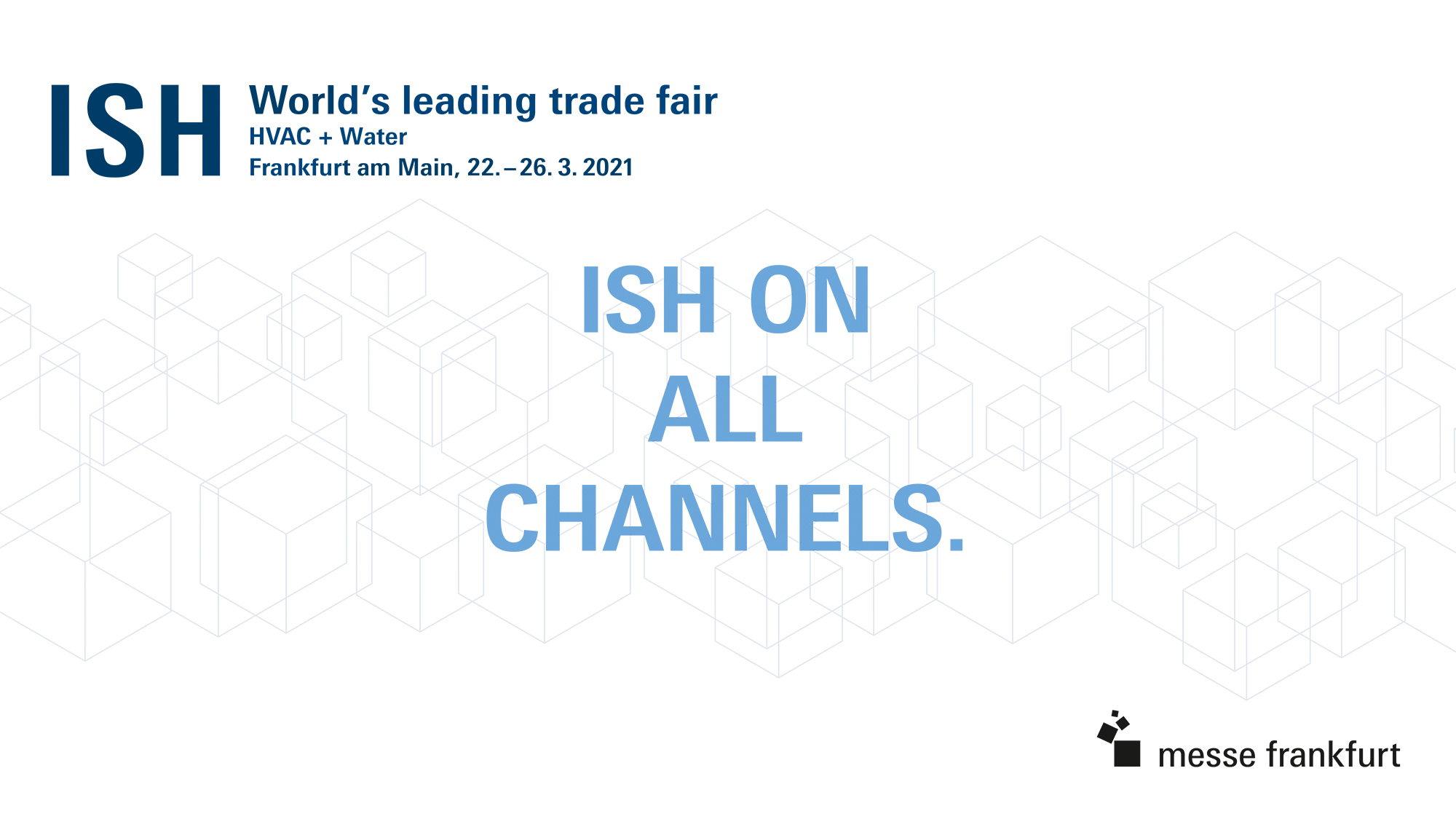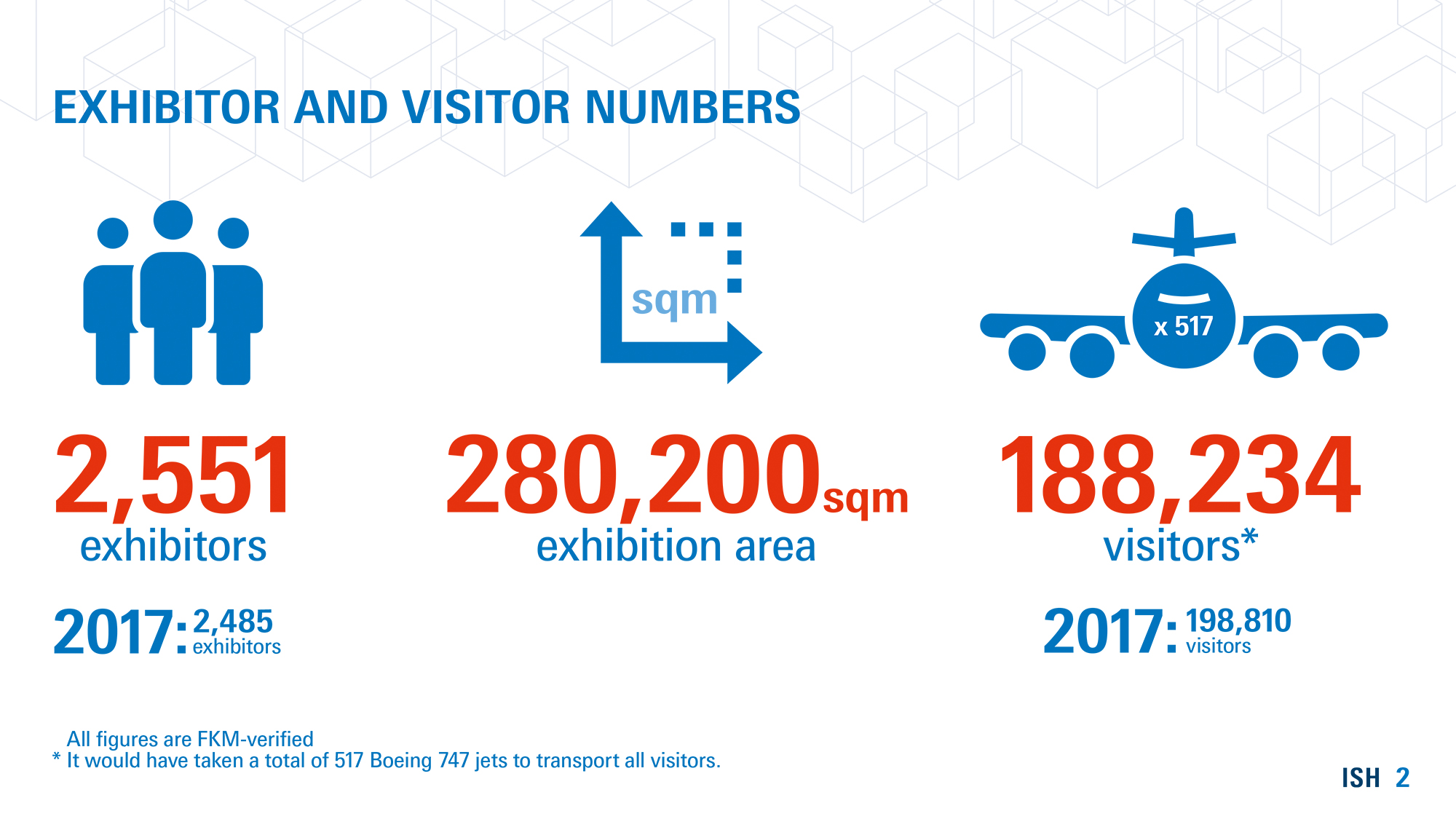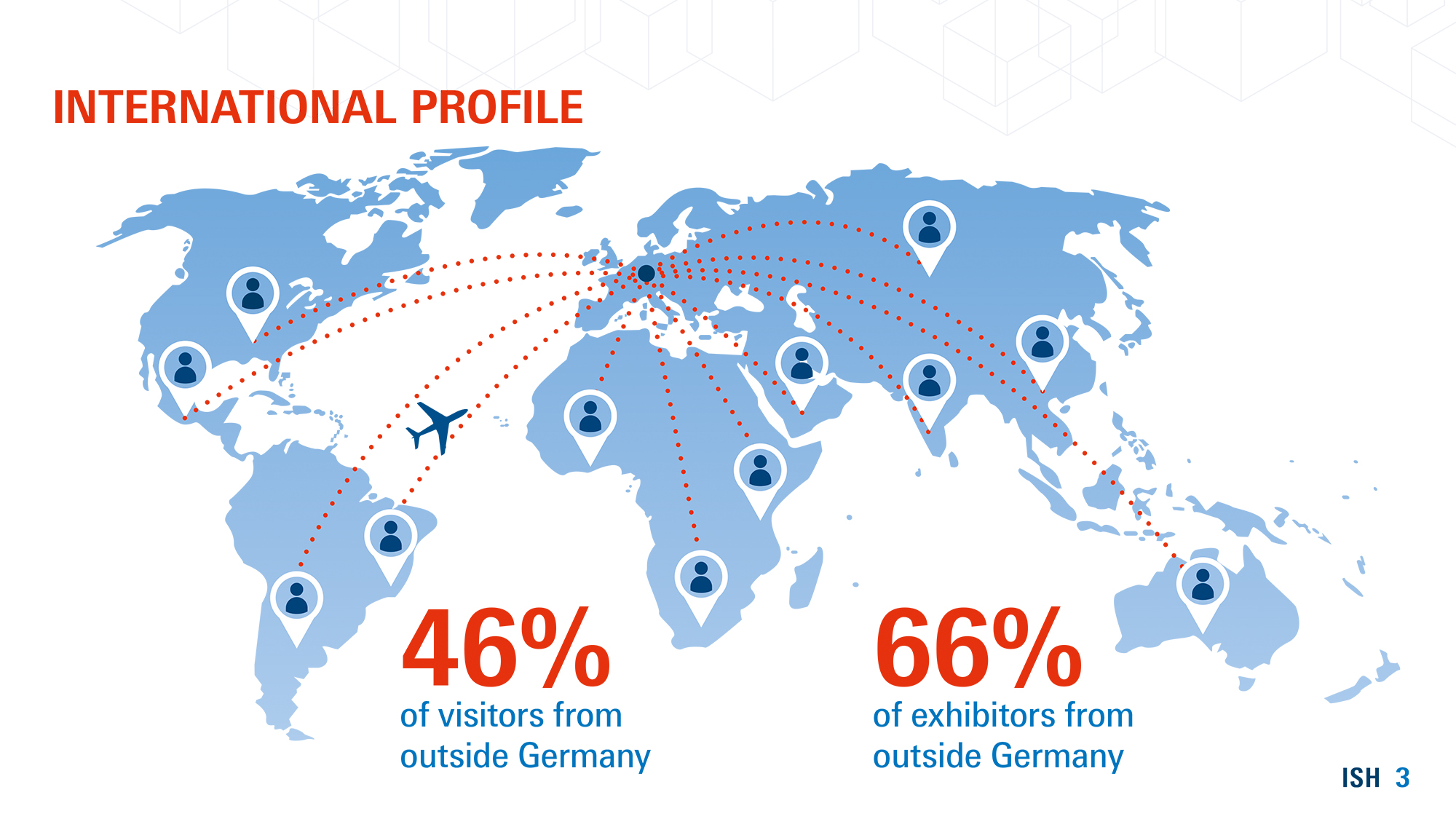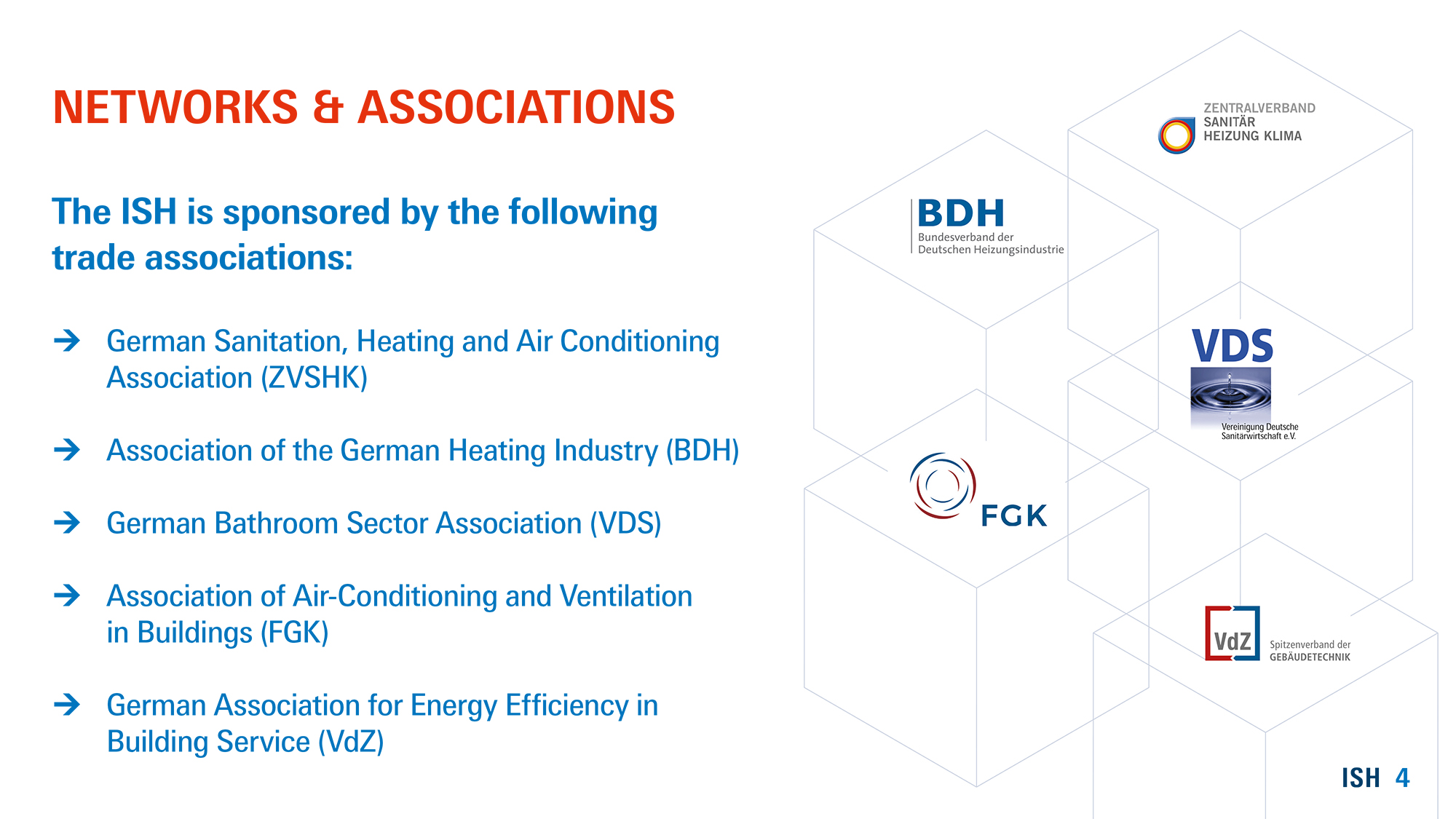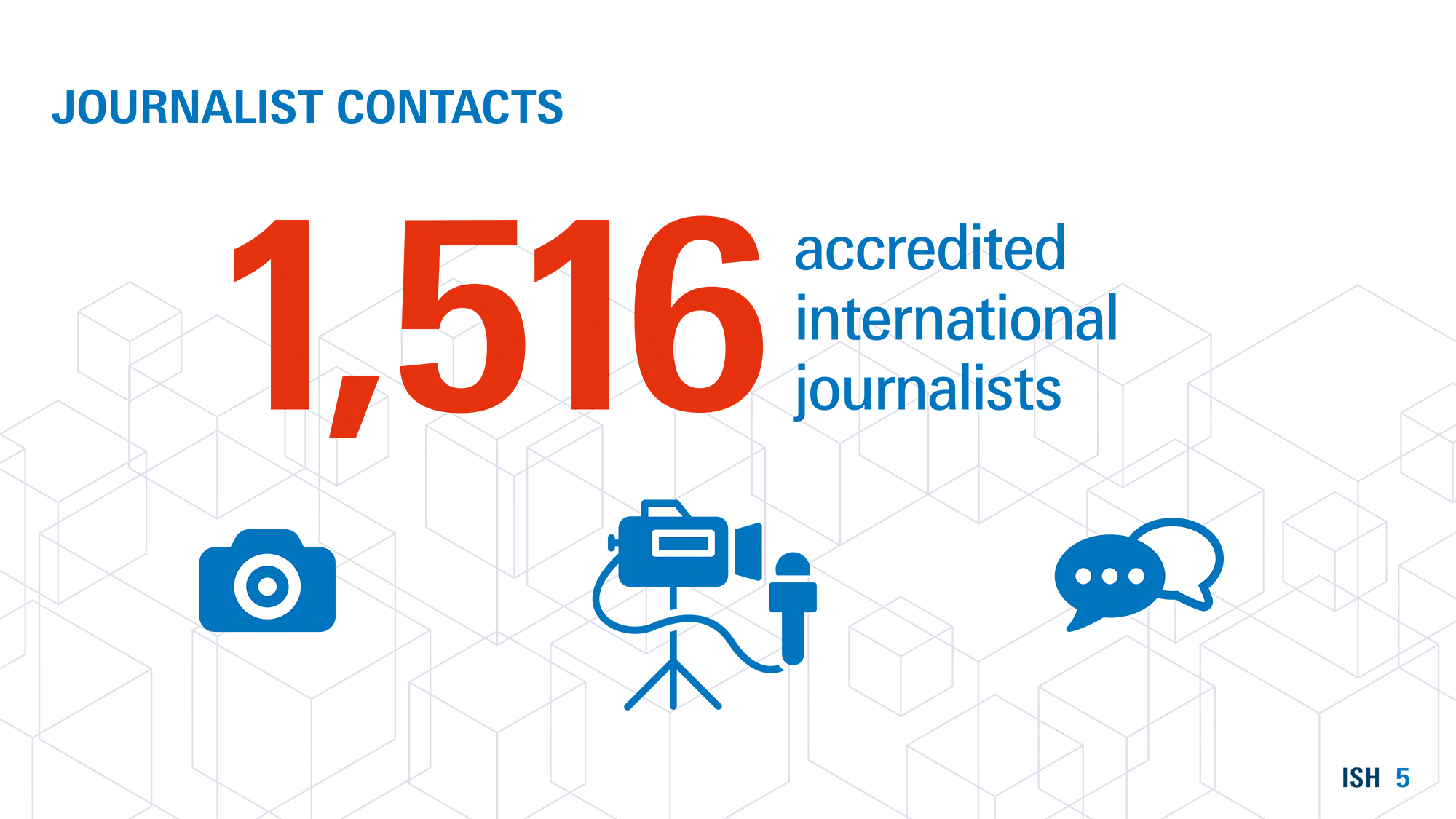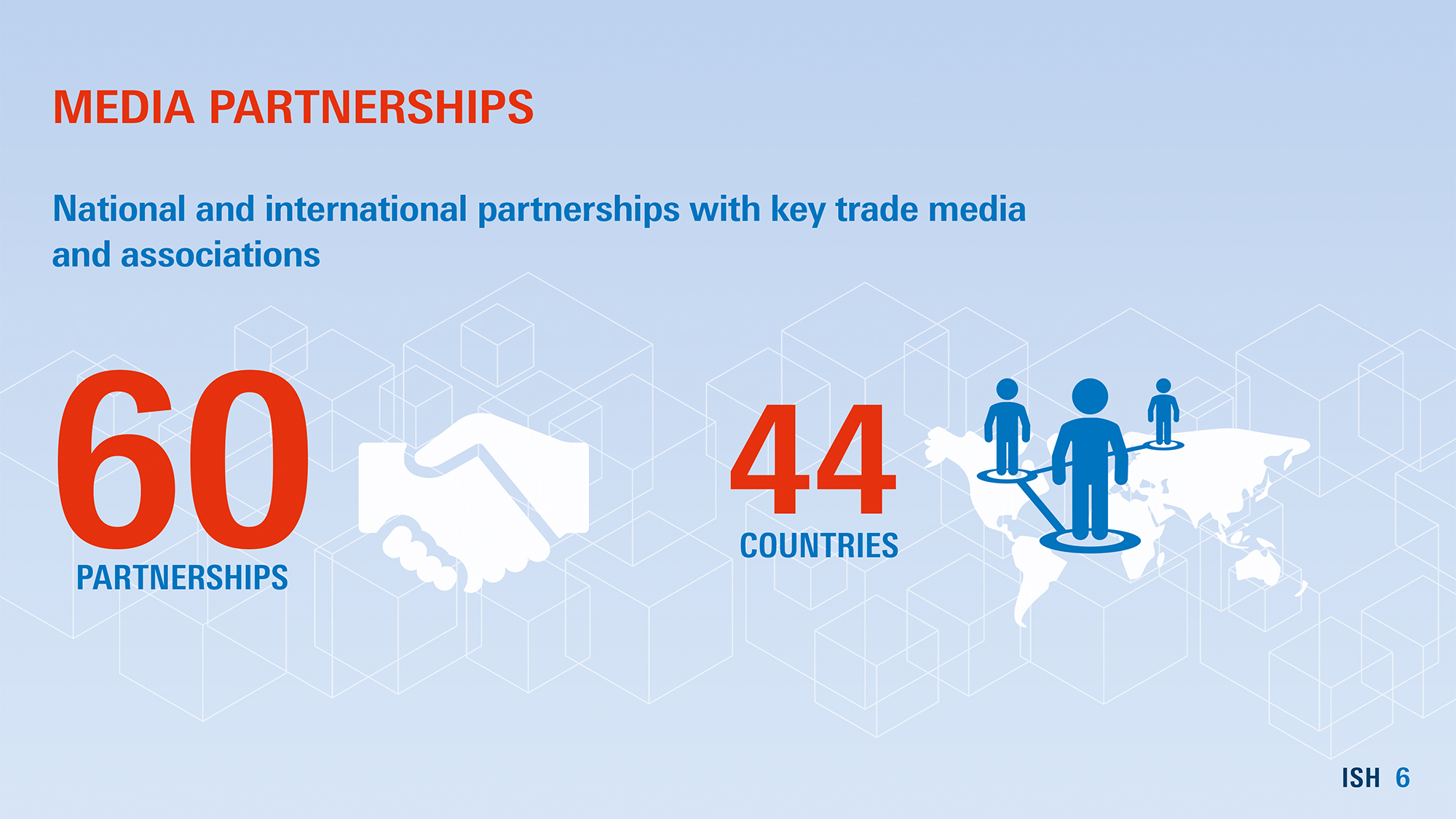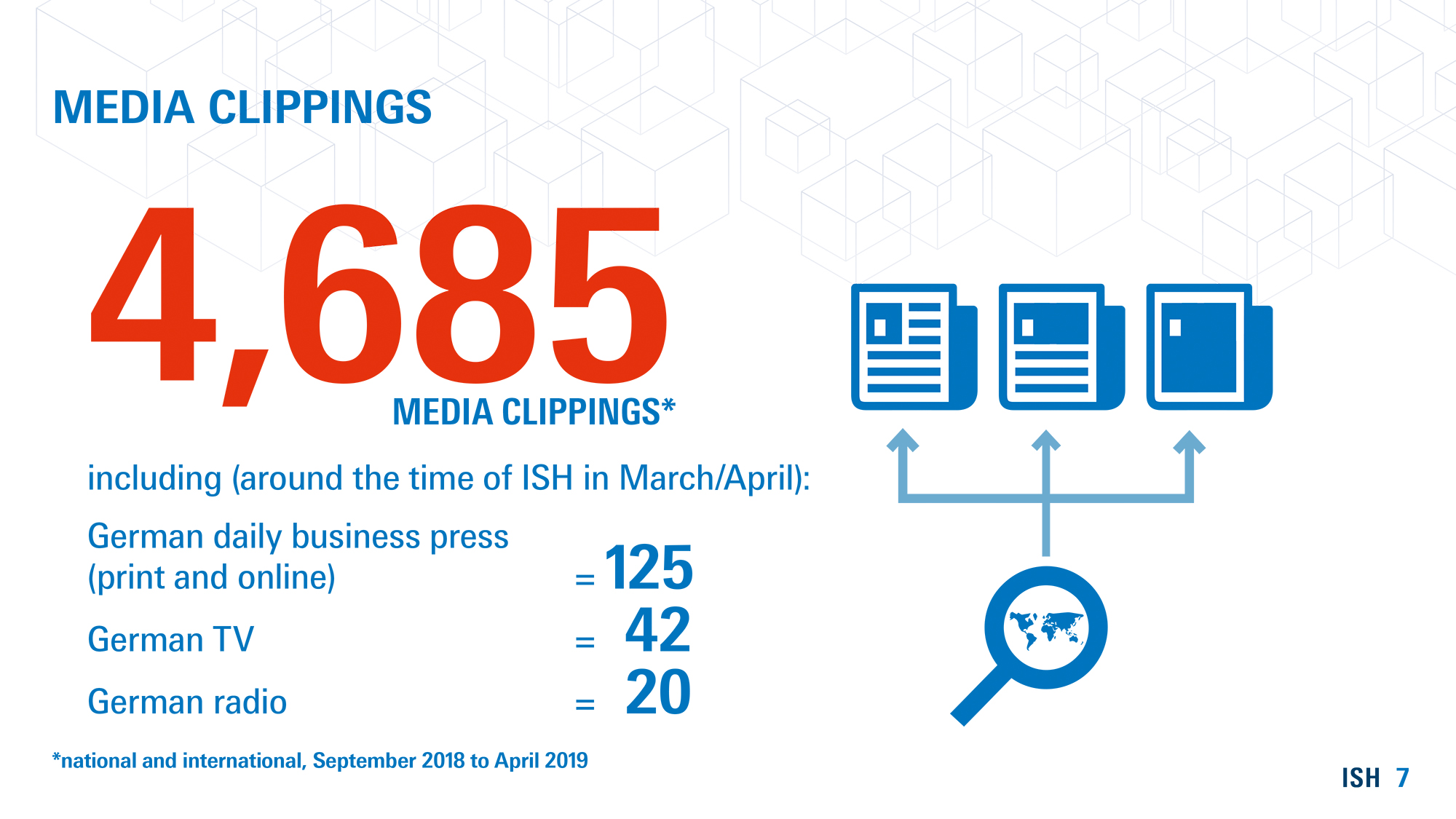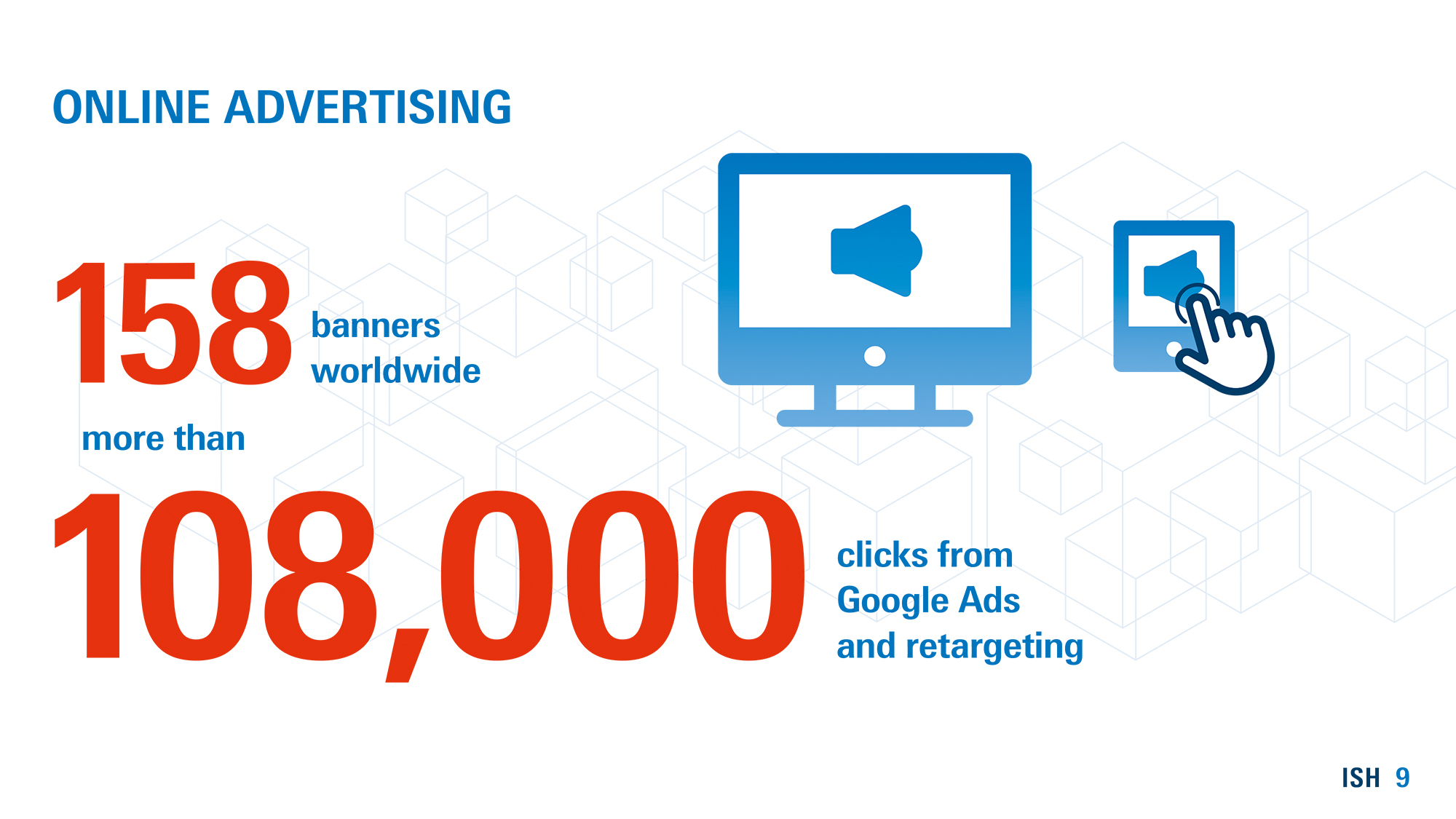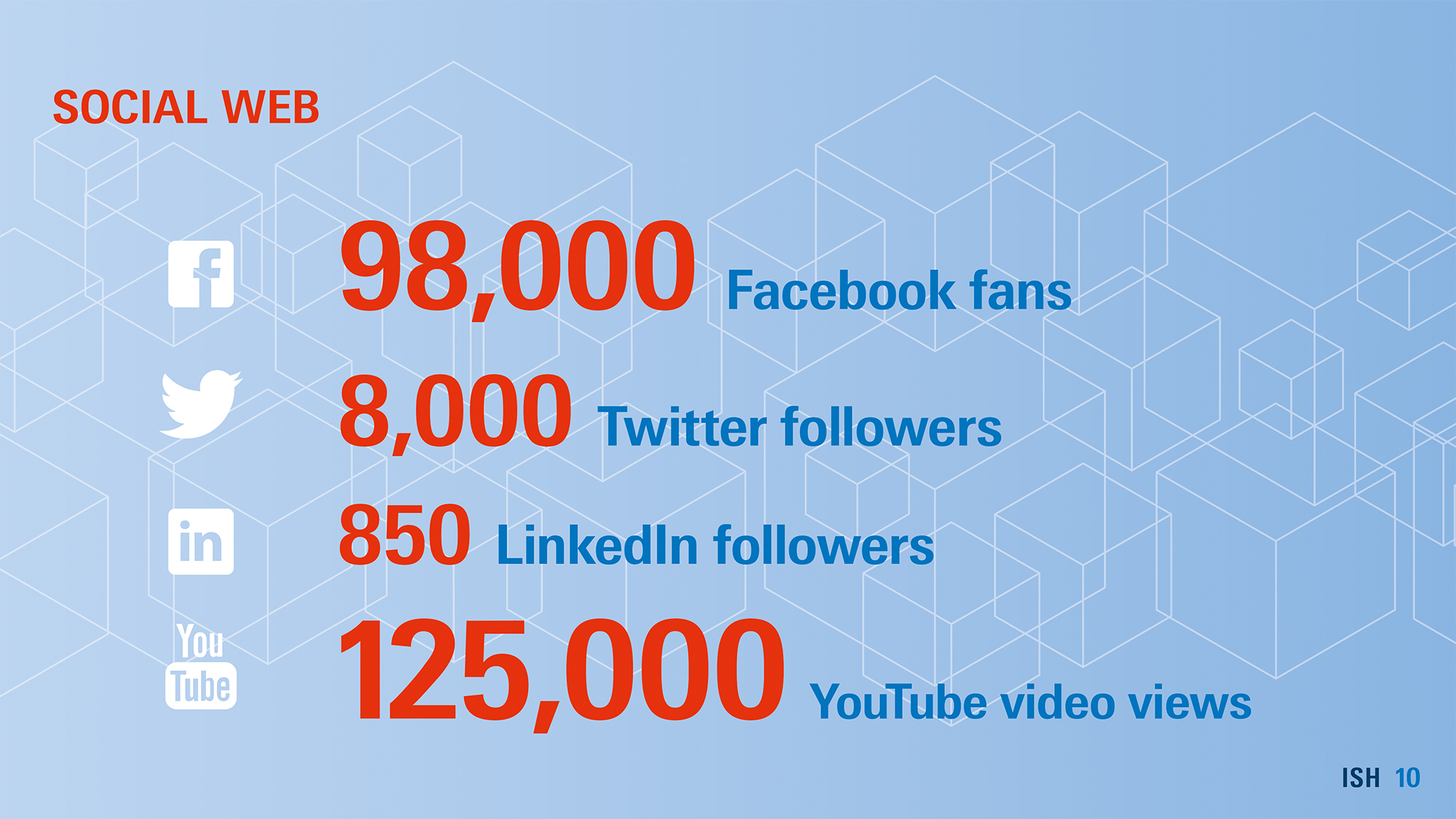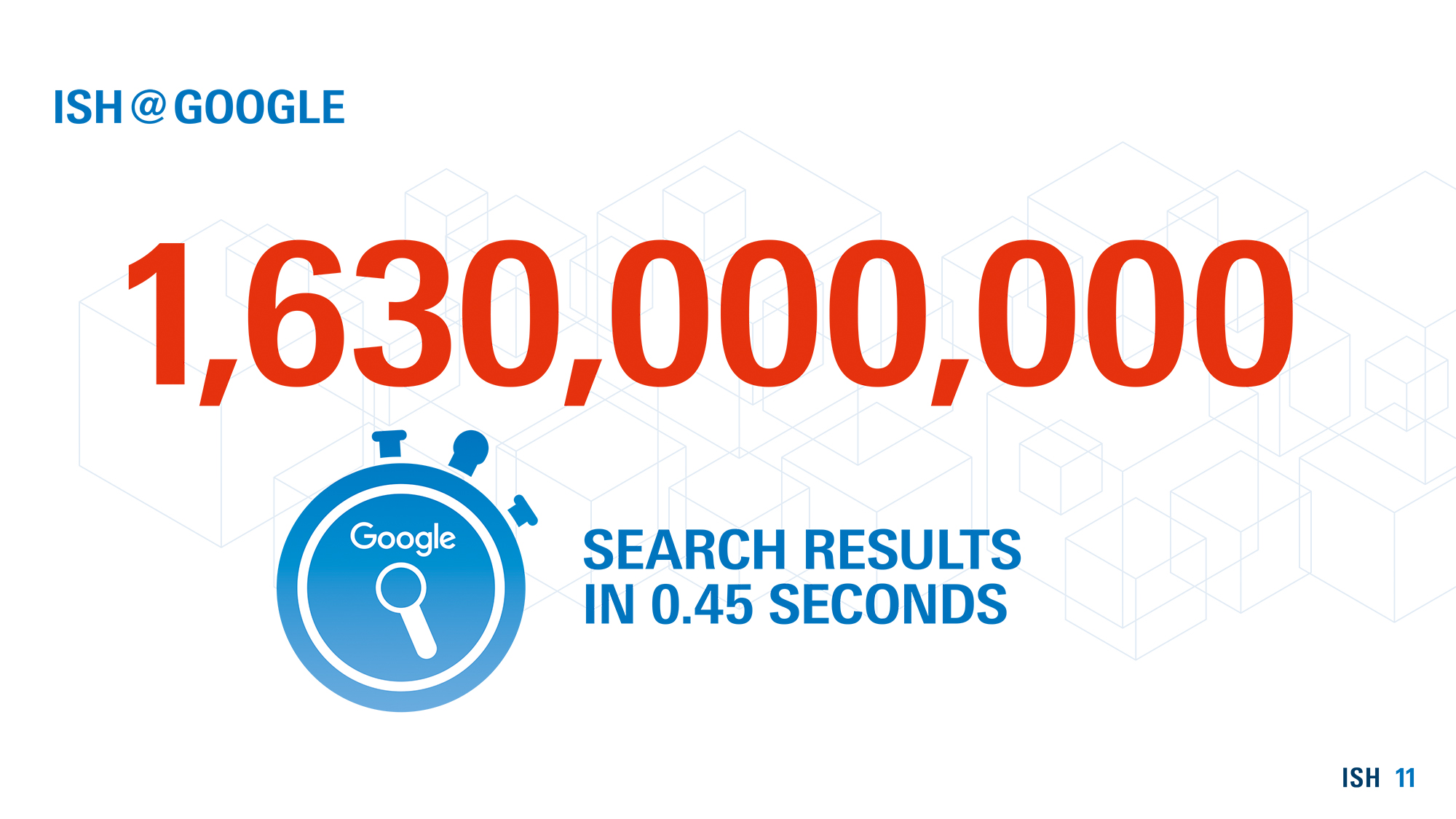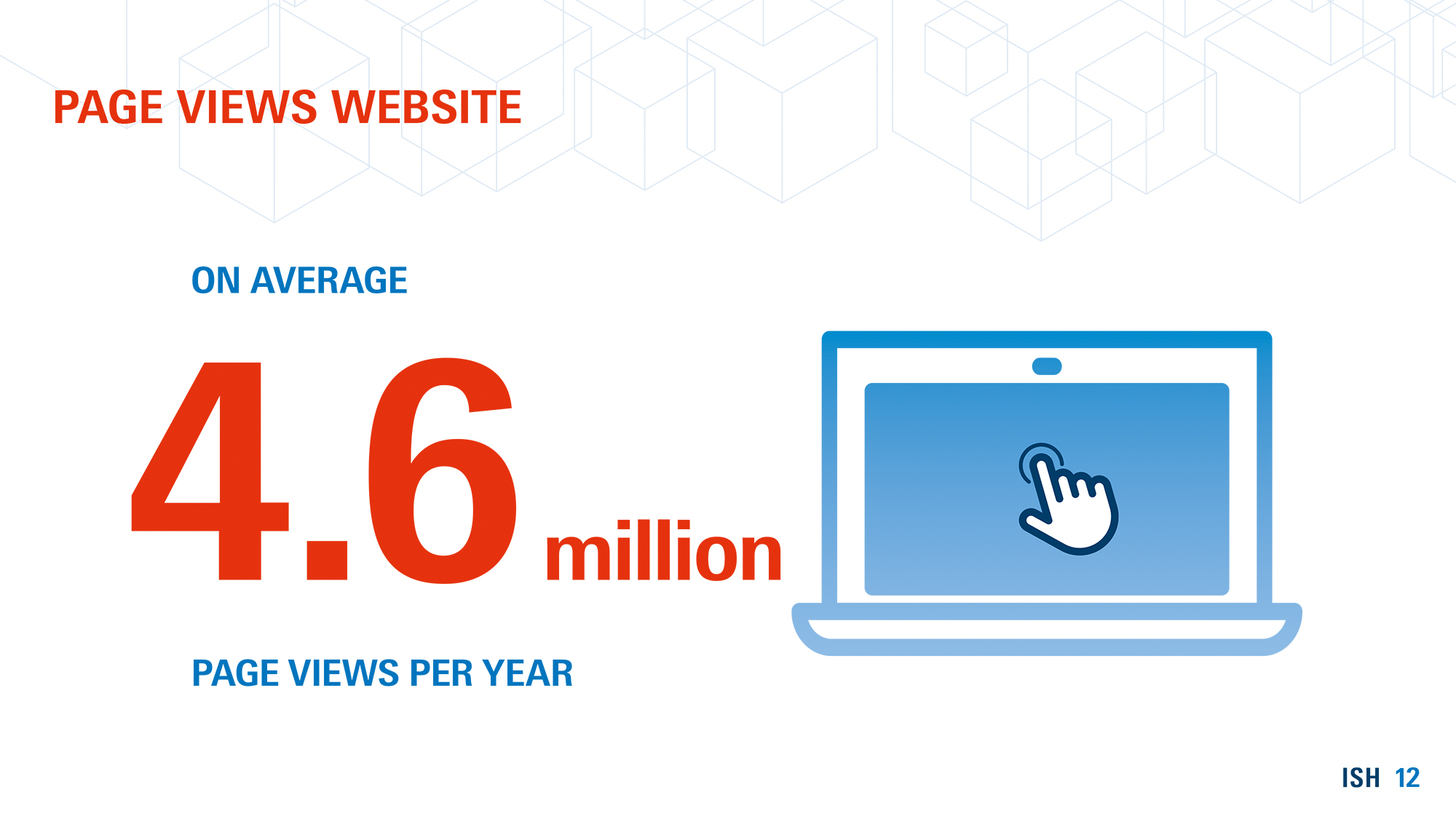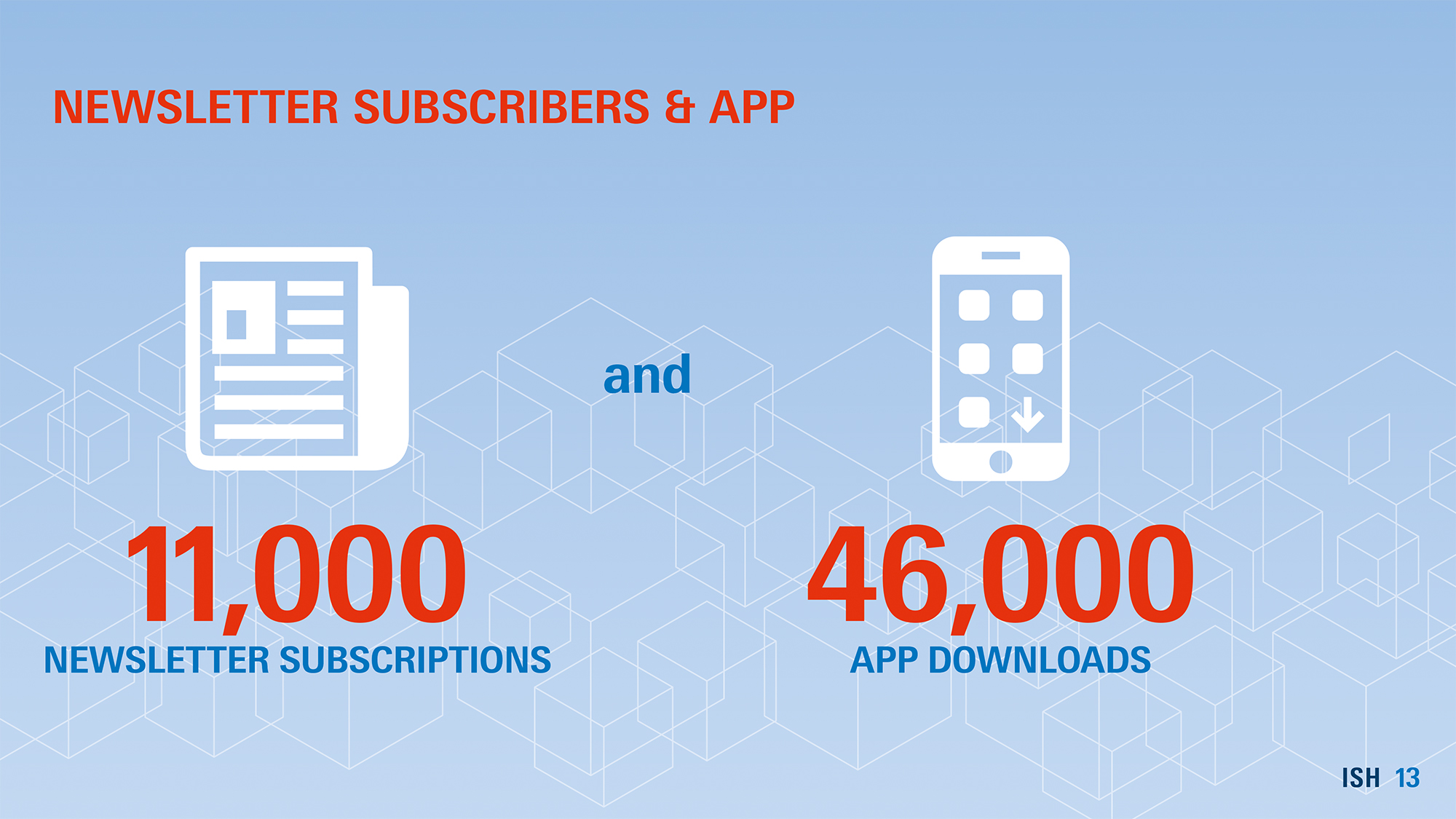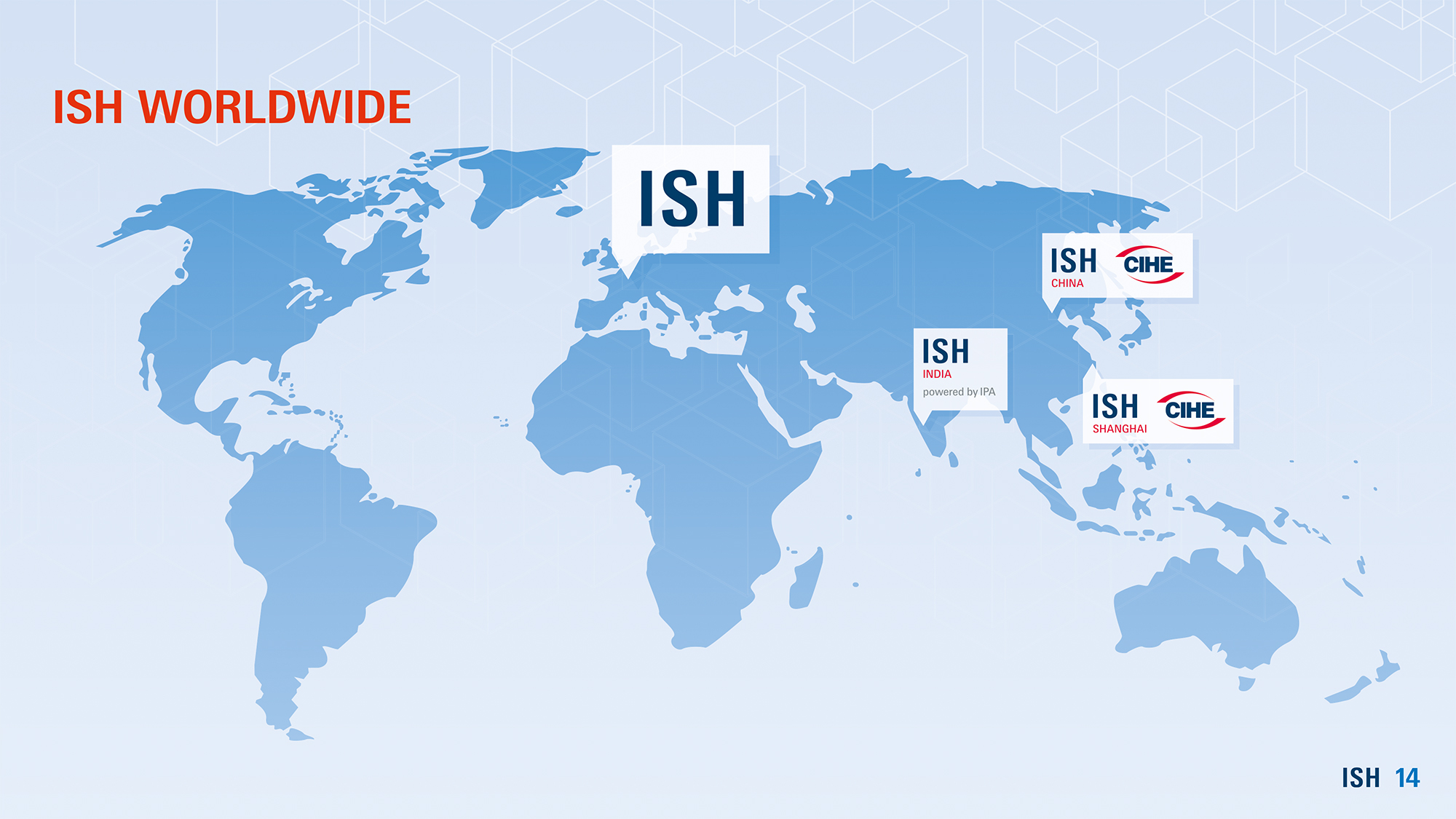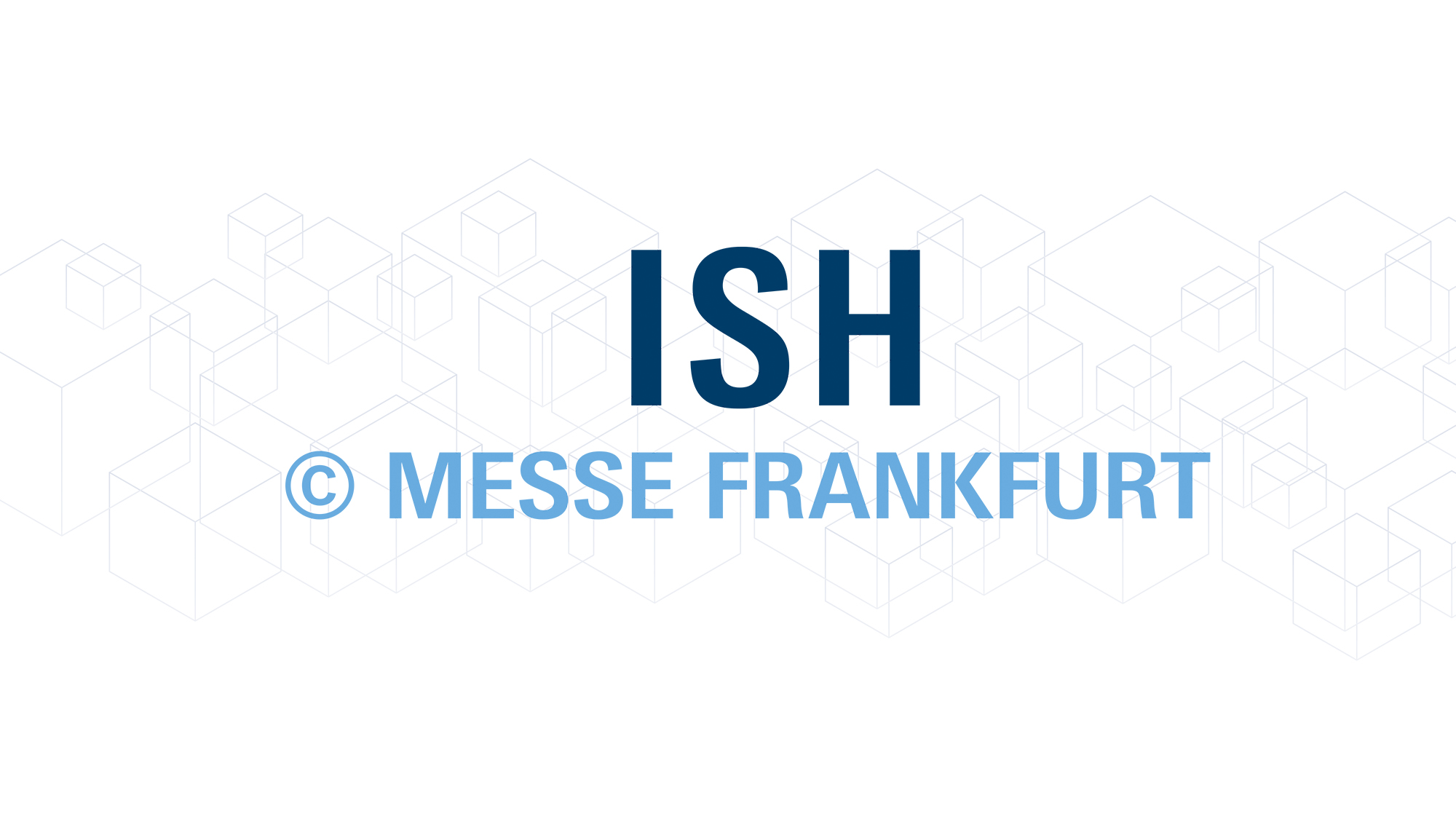 Notes for exhibitors

We would like to inform you that numerous suppliers have issued so-called "unofficial exhibitor directories". There are also e-mails in circulation that offer lists of exhibitors and visitors. Please pay attention to our information on this topics:
We would like to inform you that numerous suppliers such as Construct Data (FAIRGuide, Expo Guide), Matic Verlagsgesellschaft mbH and the online catalogue "International Fairs Directory" have issued so-called "unofficial exhibitor directories".
These directories have nothing to do with the official exhibitor directory as issued by Messe Frankfurt Exhibition GmbH.
The official exhibitor directory as well as all online media are strictly issued by Messe Frankfurt Exhibition GmbH in collaboration with Messe Frankfurt Medien und Service GmbH.
The billing of the booked online media is based on the respective trade fair event visited. The invoices correspond to the typical Messe Frankfurt Corporate design.
You can find more information about the so-called "unofficial exhibitor directories" on the home page of the AUMA, the Association of the German Trade Fair Industry.
We would like to inform you about e-mails with such or similar contents:
_________________
Hi,
I am following up to confirm if you are interested in acquiring the Visitor's List.
Trade fair event*, Frankfurt, Germany
Verified Visitor's Counts: 10,100
Contact record includes: - Contact Name, Company Name, Contact Title, Telephone, E-mail and Web Address.
Let me know your interest, so that we can send you cost & additional information.
Looking forward to hearing from you.
Regards
* trade fair event e.g. Heimtextil, Nordstil, Ambiente.
_________________
Note:
There is no cooperation between the Messe Frankfurt Exhibition GmbH and e-mail senders who offer an alleged "Attendees List/Visitors List" or similar. Visitors and/or exhibitor lists for trade fairs will by the Messe Frankfurt Exhibition GmbH not be passed on, sold or passed on for sale to third parties in any other unauthorized way. Only non-personalized data (among others no personal e-mail addresses) is publicly accessible in the context of trade fairs. The scope of the exhibitor application depends on the marketing services (media package, exhibitor search, catalog etc.) booked for the trade fair event.