ISH 2021 was a purely digital event and offered a broad spectrum of features.  
ISH digital 2021 will offer numerous interesting features, as well as a variety of opportunities for interacting and connecting with your business contacts – around the clock! In addition to an overview of all exhibitors and products, ISH digital will also include live streams and recordings of the programme of events.
A live-streamed programme of events, AI-aided matchmaking, 1:1 video calls – Stefan Seitz, Director ISH Brand Management, summarises all the possibilities of the ISH digital 2021 platform in a video. He invites to log in and compile a personal calendar of events.
Secure your ticket now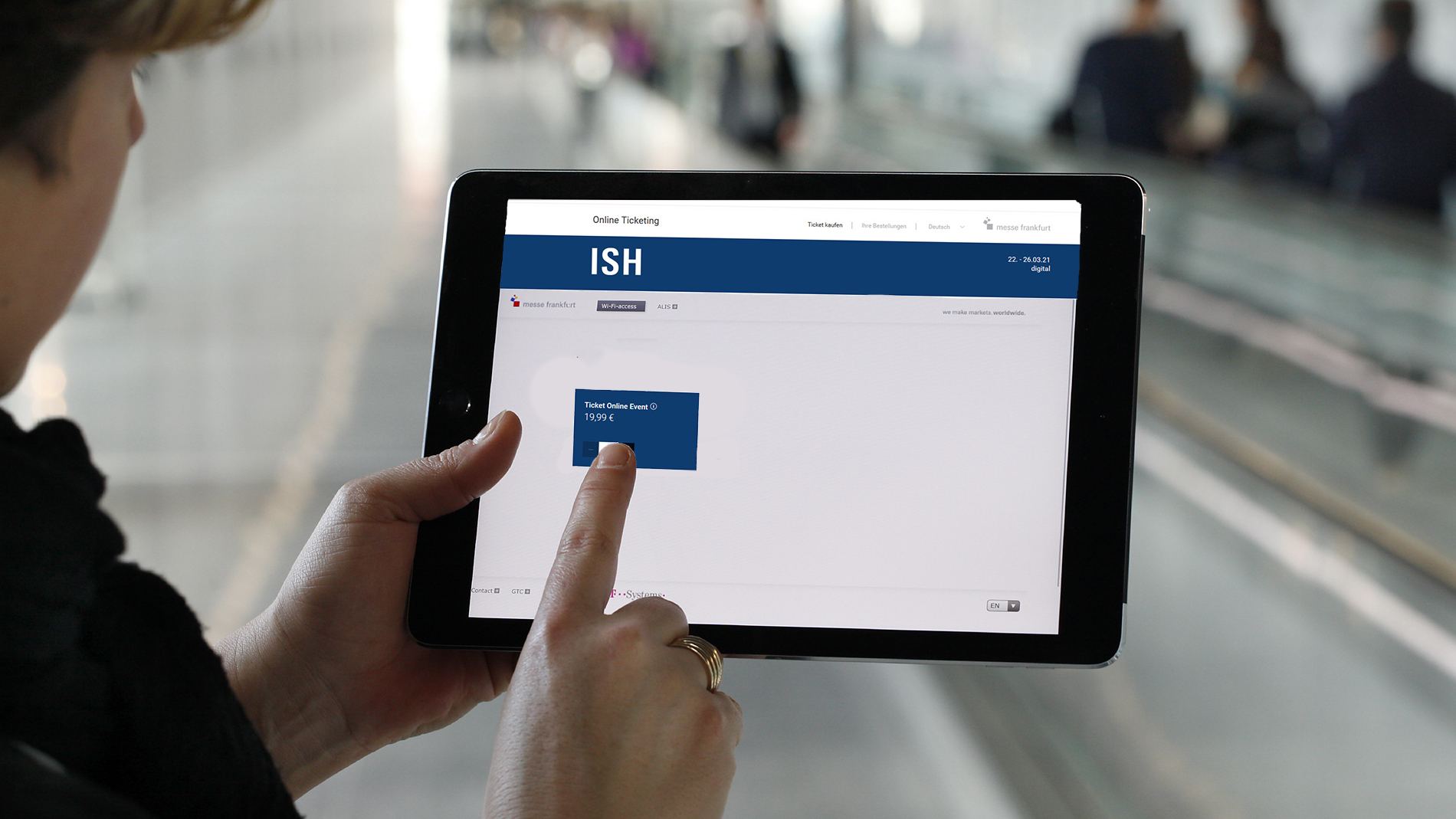 ISH digital 2021 offers you the opportunity to network with your industry, make new contacts and experience innovations. Secure your ticket and take part in the digital digital meeting place for the sector. In our Online Ticket Shop, vouchers can also be exchanged for admission tickets.
To the Ticket Shop
Subscribe to the newsletter and attend ISH digital 2021 for free!
Stay up to date and don't miss any news about the world's leading trade fair for HVAC + Water. Our newsletter provides you with the latest information and practical tips for your participation in ISH digital.
Simply subscribe to the newsletter - and you will receive a voucher code to redeem in the ticket shop.
To the newsletter archive
ISH Navigator App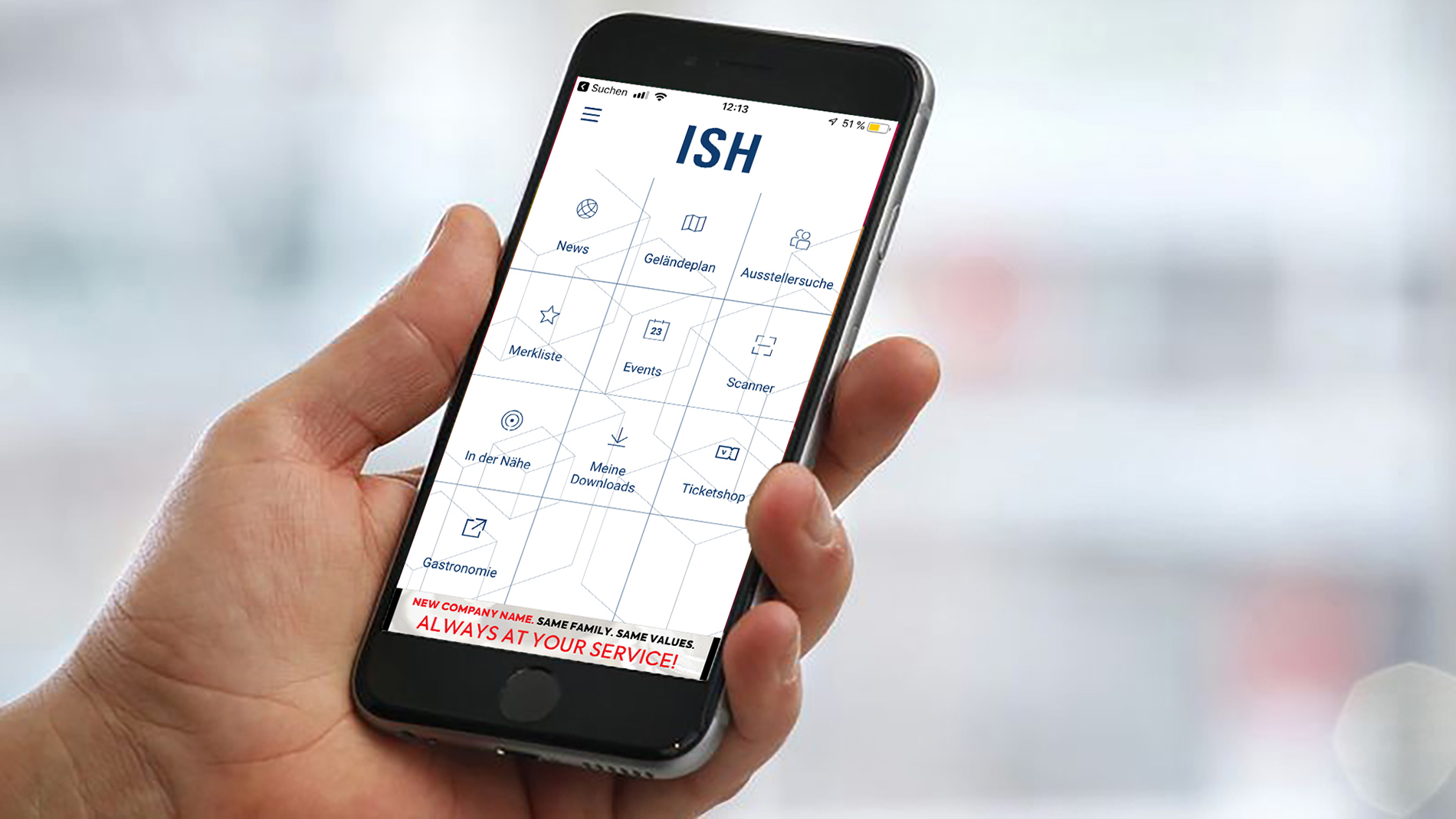 The "ISH Navigator" app is your orientation guide to the show. Here you can find all exhibitors and products as well as the events and news of ISH digital 2021. The ISH Navigator is available for Apple-Products (iPhone, iPad) on the App Store and Android on Google Play Store as a free App.
ISH Navigator in the App Store
Recommend ISH
The world's leading trade fair for HVAC + Water brings the global industry together digitally. Here you will experience product innovations and an extensive conference programme.
Inform your industry colleagues and recommend ISH digital 2021 to others.
Recommend now