General information about the ISH for your participation as an exhibitor or a visitor.
Opening times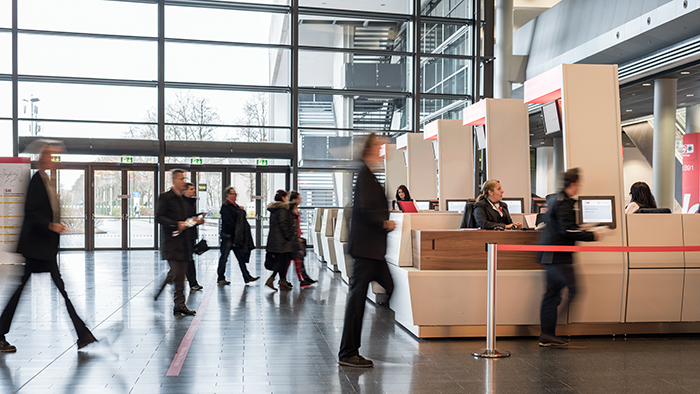 Next ISH will be held from 22 to 26 March 2021 (Monday to Friday).
22. - 25.3.2021 (Monday to Thursday):
9 a.m. to 6 p.m.
26.3.2021 (Friday):
9 a.m. to 5 p.m.
ISH is a trade visitor fair. On Friday, March 26, 2021 it is also open to public visitors. But there is no special entry ticket for public. Visitors must buy a regular daily ticket for trade visitors. Cash sales and sample hand-outs are not permittet. On the whole exhibition ground photographing, filming and the carrying of cameras is only allowed with the approval of Messe Frankfurt.

Ticket presale will be available from autumn 2020 on.

SARS-CoV-2: Current information
ISH Newsletter
Stay up to date and don't miss any news about the world's leading trade fair for HVAC + Water. Our newsletter provides you with the latest information and practical tips for your fair visit.
ISH Navigator App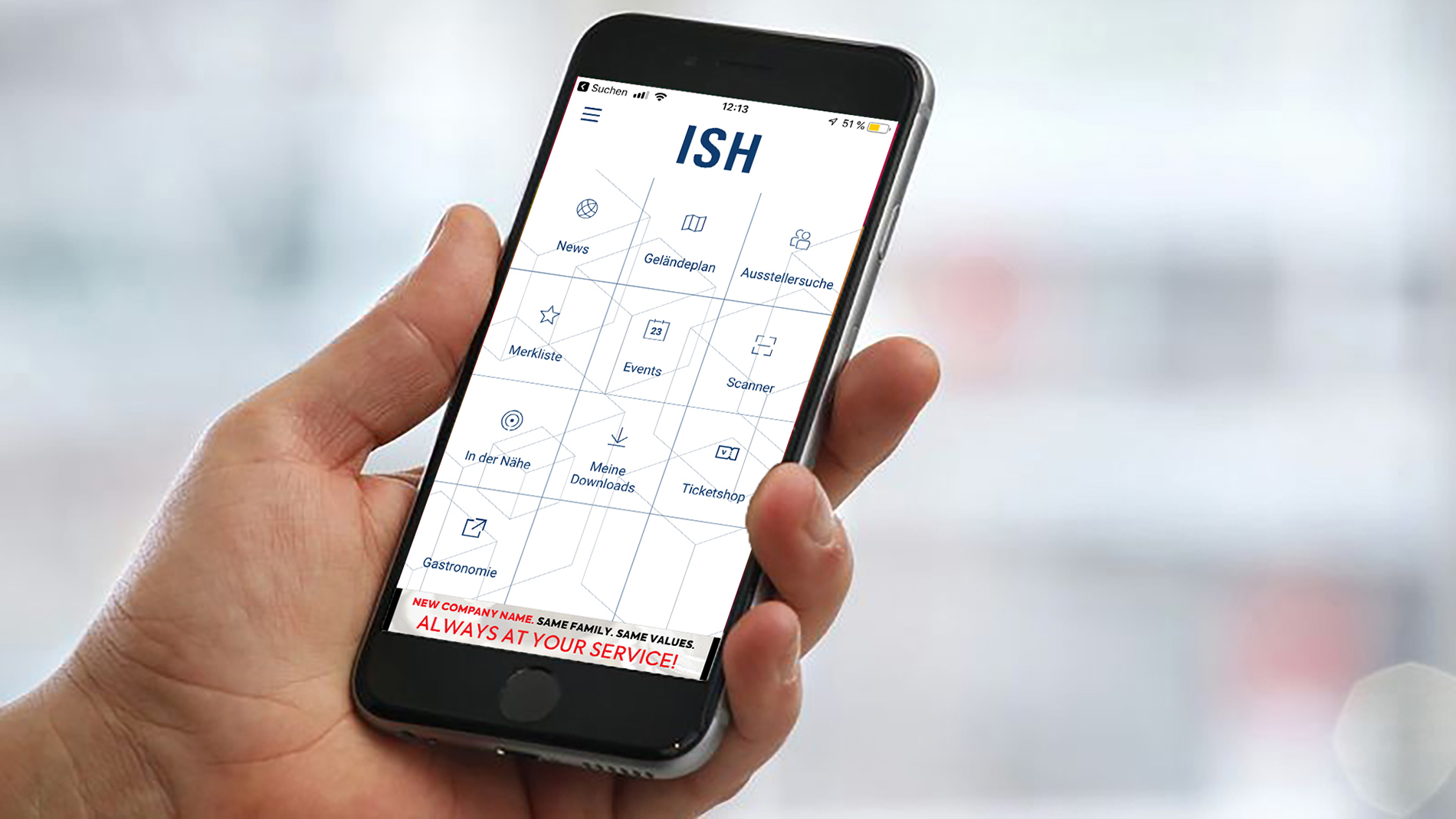 The "ISH Navigator" app is your orientation guide to the show. Here you can find all exhibitors and products, hall plan with booth details as well as the events and news of ISH 2019. The ISH Navigator is available for Apple-Products (iPhone, iPod touch, iPad) on the App Store and for Android on the Google Play Store as a free App.
ISH Navigator on the Apple App Store
Catalogue and e-catalogue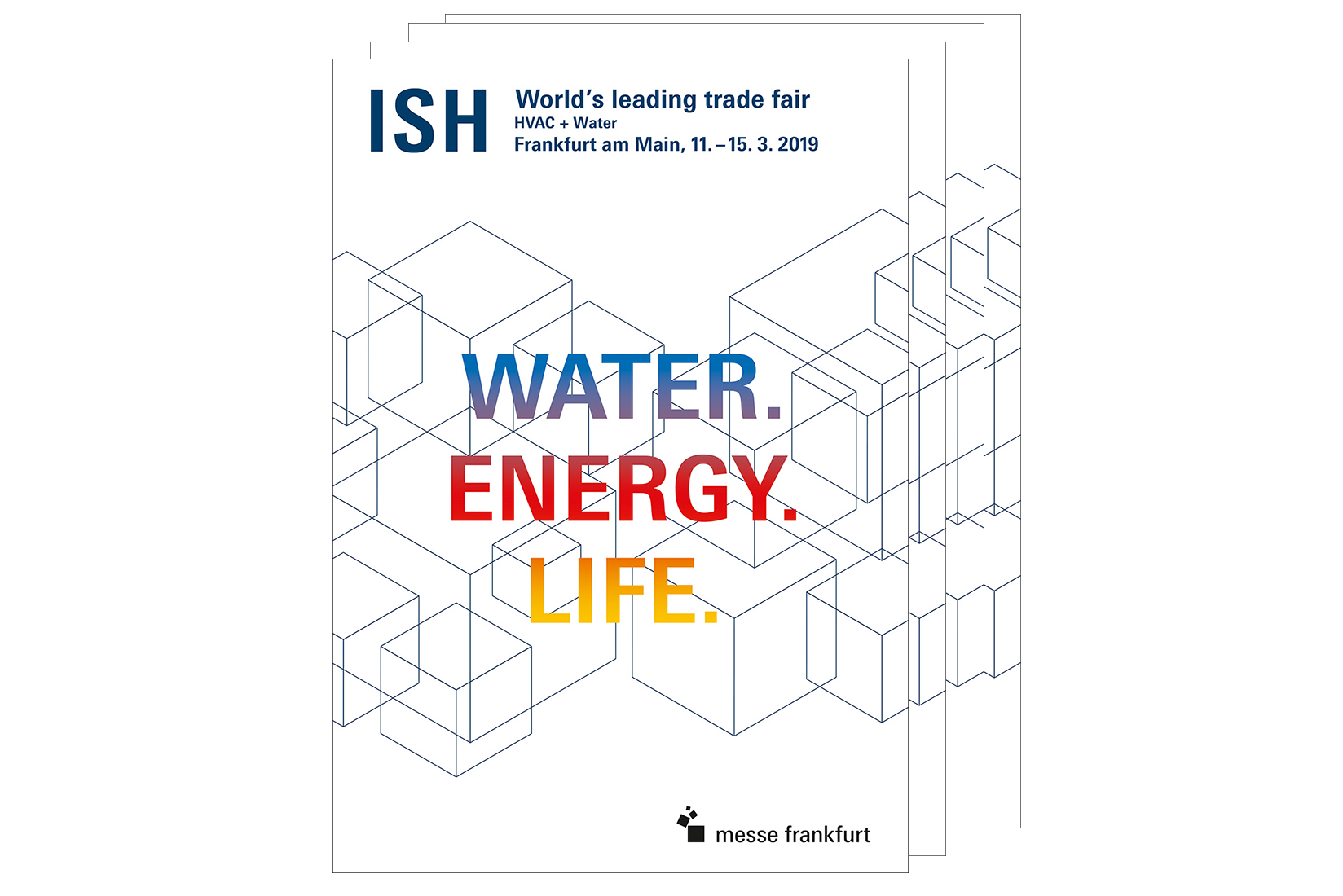 Use the official catalogue to gain a complete and efficient overview of all exhibitors at the ISH. Detailed information will support you for the preparation and review of your visit. The catalogue will available a few weeks before the show as a printed version and as a digital PDF version.
The printed version is available on site and can be ordered in advance in the Online-Shop.
Order the printed or digital version of the catalogue
Our exhibitors take advantage of e-catalogues to publish additional photos and videos.
By purchasing the current edition, all content of the catalogue is available on your mobile devices, including the list of exhibitors and products with further information.  
After downloading the e-catalogue, all content is available offline as well.
Get the e-catalogue app here:
To the Apple App Store
To the Google Play Store (Android)
To the Amazon Kindle Fire
WiFi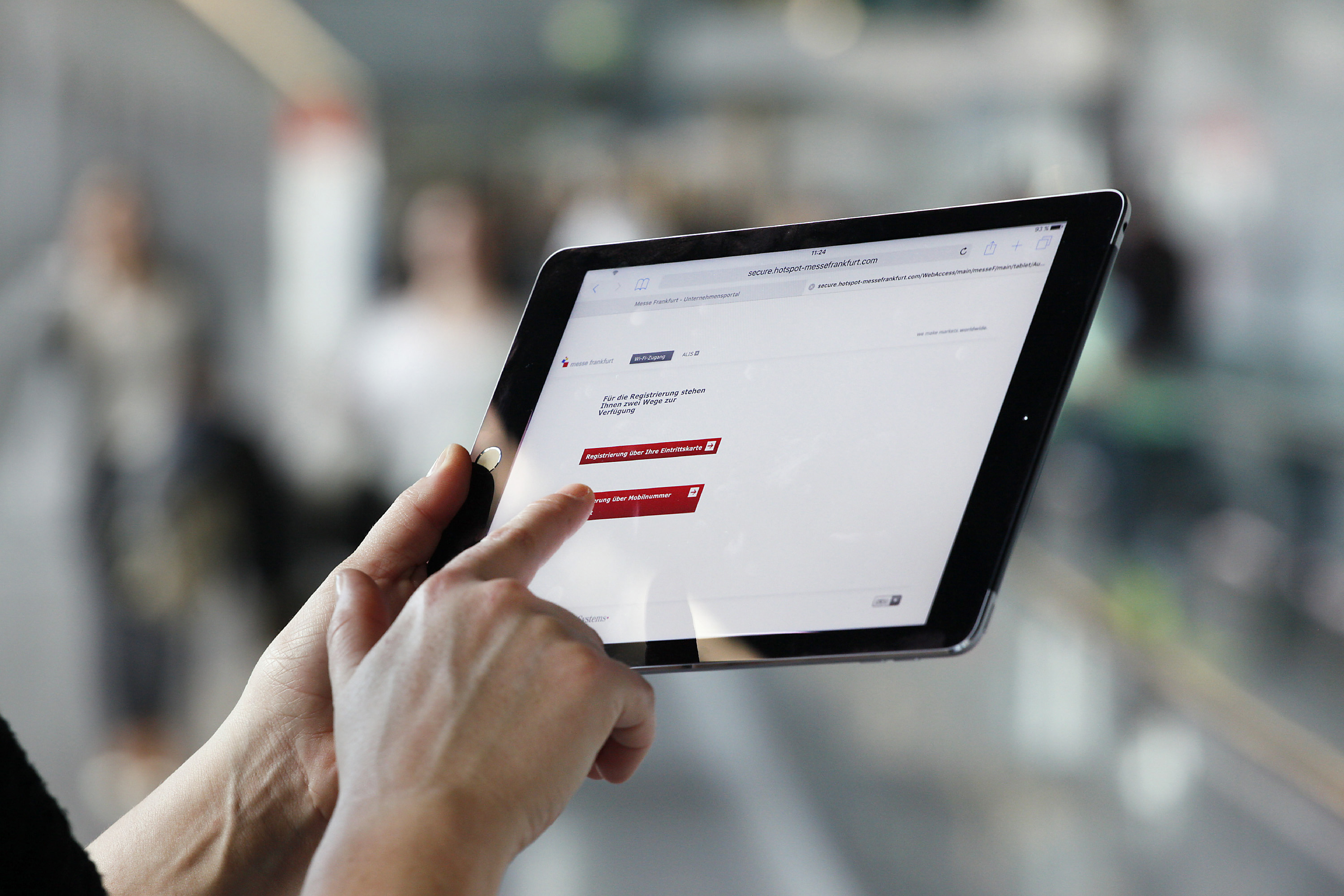 Always online everywhere – it's no problem at all with Messe Frankfurt's services. During the trade fair you can take advantage of free basic WiFi access throughout the exhibition grounds. For bandwidth that is available at all times without disruption, we can also offer you our powerful "Premium" access package.
Childcare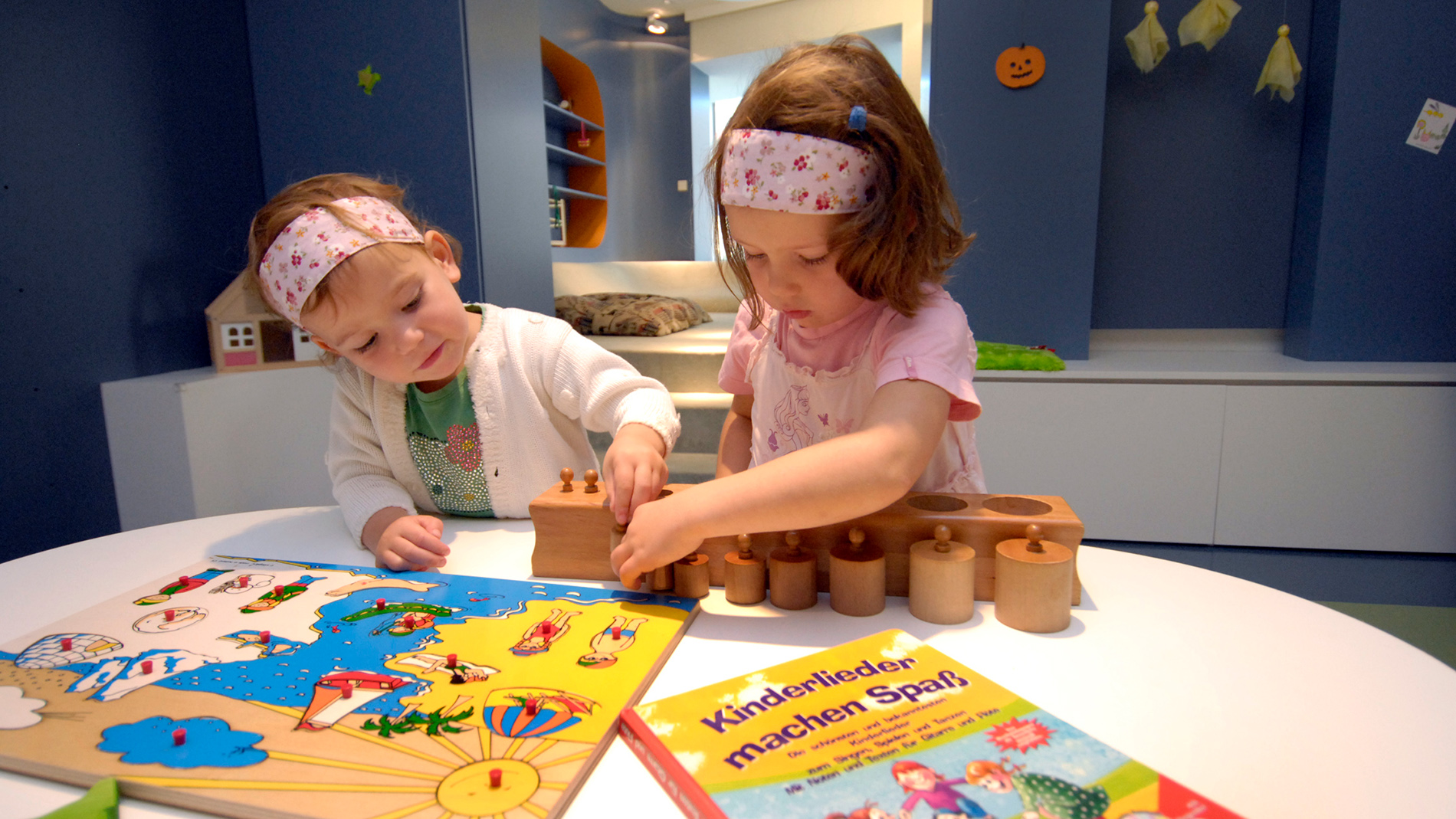 The Messe Frankfurt Kindergarten caters perfectly for little trade-fair visitors aged three and older. Two kindergarten teachers look after a maximum of 20 children in the 180 m² facility. Parents with babies can also retire to this child-oriented setting and breastfeed, change the diaper or prepare the baby food. During ISH, this free service is available within the regular hours of opening.
You will find the Kindergarten in Torhaus, Level 1.