Here, you will find all relevant and topical information about ISH, the world's leading trade fair for HVAC + Water – transparent, compact and at a glance.
ISH will be taking place as a purely digital event in 2021, with a wide range of digital features on offer.

Due to a system change, please note the following information:
The previous login data for the Messe Frankfurt accreditation tool are no longer valid. If you already have a Messe-login, please use this login data to register. If this is not the case, please register again.
Digital press kit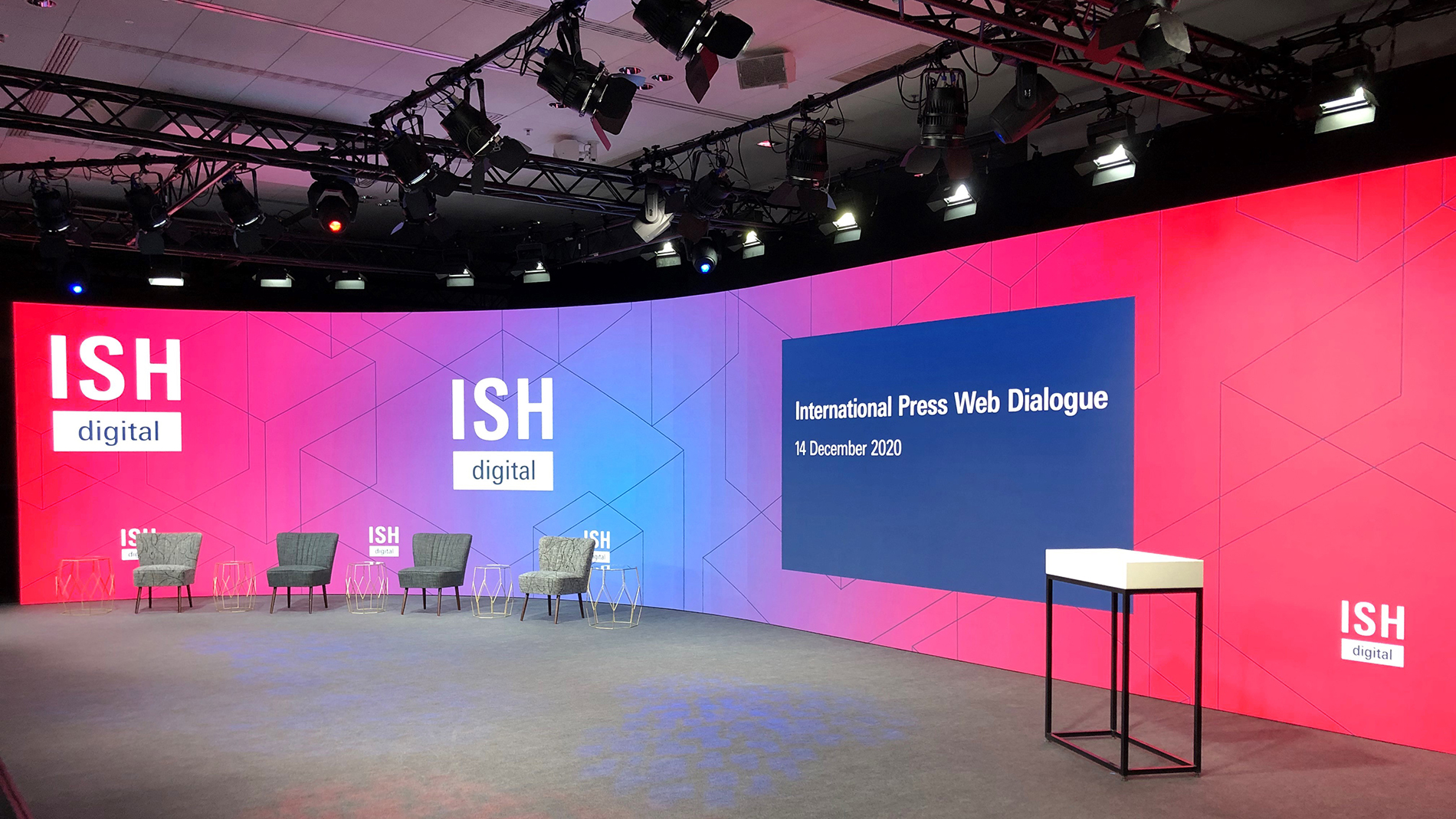 Here you will find all background information, press releases and video footage etc. on the ISH Press Web Dialogues.
To the Spanish press kit (19 January 2020)
To the French press kit (19 January 2020)

To the English press kit (14 December 2020)
To the Italian press kit (14 December 2020)