Here, you will find all relevant and topical information about ISH, the world's leading trade fair for HVAC + Water – transparent, compact and at a glance.
Accreditation for ISH 2023 and registration for the trade press stand will be possible from the beginning of January 2023.
Digital press kit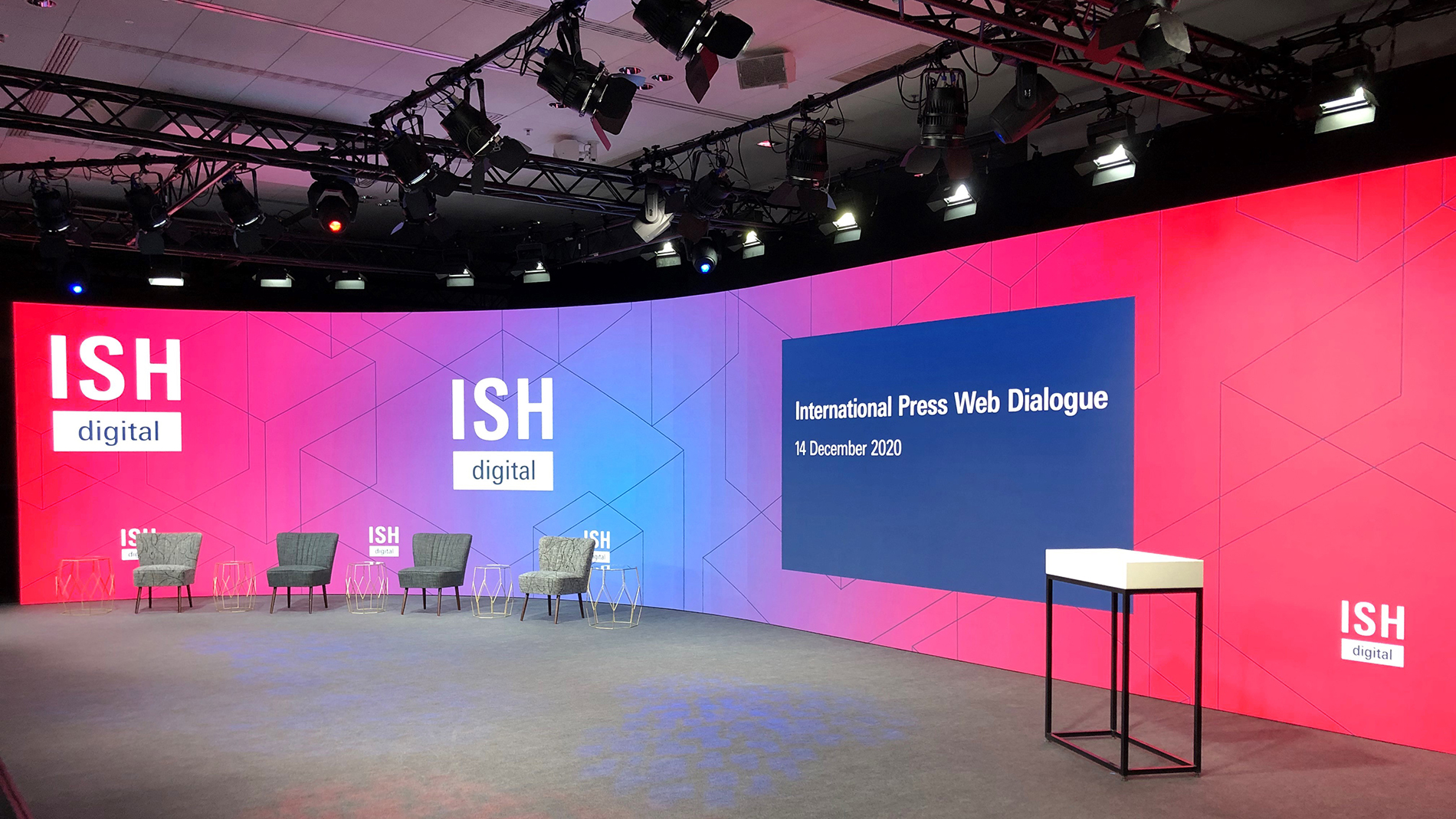 Here you will find all background information, press releases and video footage etc. on the ISH Press Web Dialogues.
To the Spanish press kit (19 January 2020)
To the French press kit (19 January 2020)

To the English press kit (14 December 2020)
To the Italian press kit (14 December 2020)