The world's leading trade fair for HVAC + Water takes place every two years in Frankfurt am Main. In March 2023, ISH celebrated an impressive comeback

Facts & Figures of ISH 2023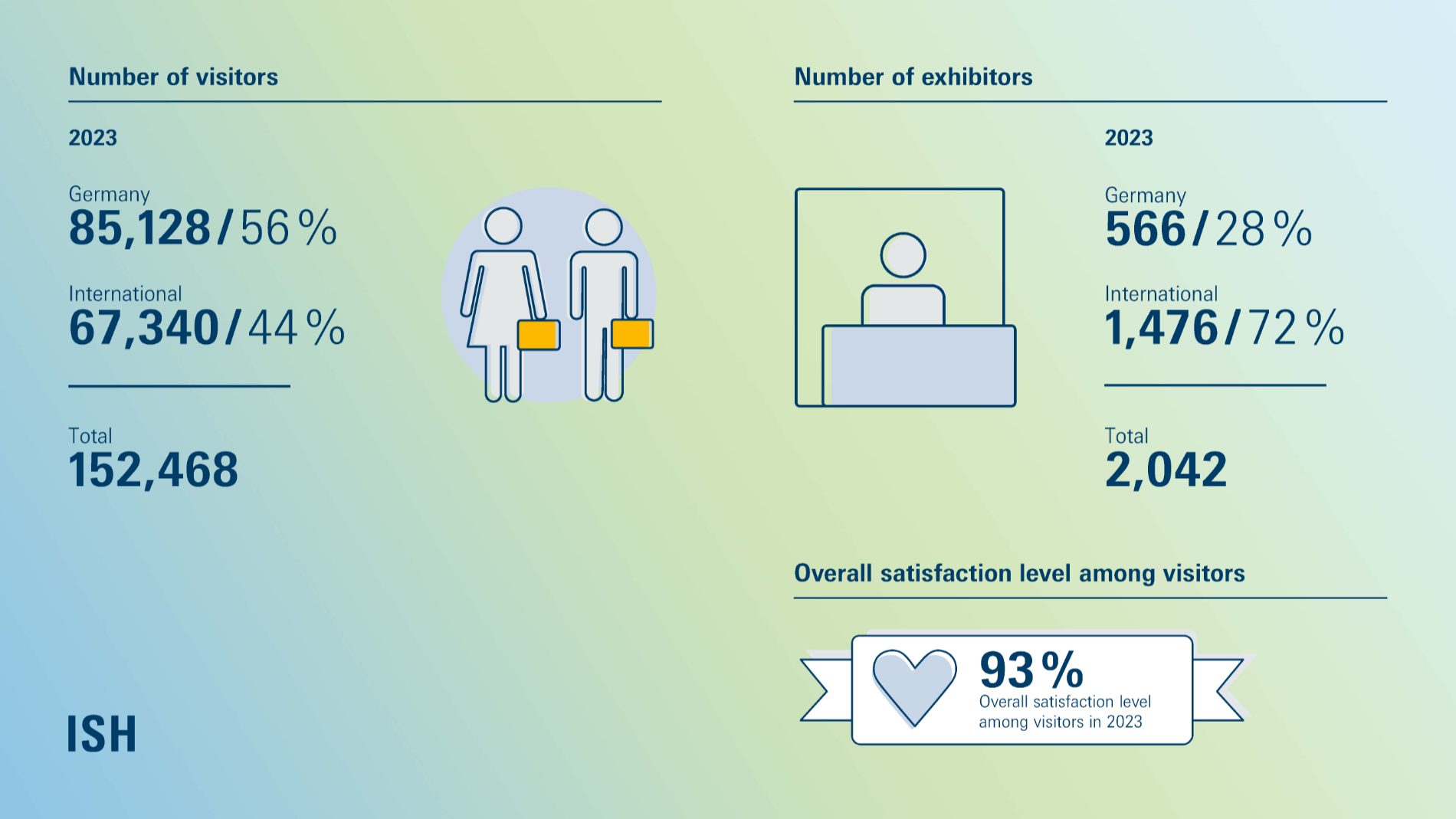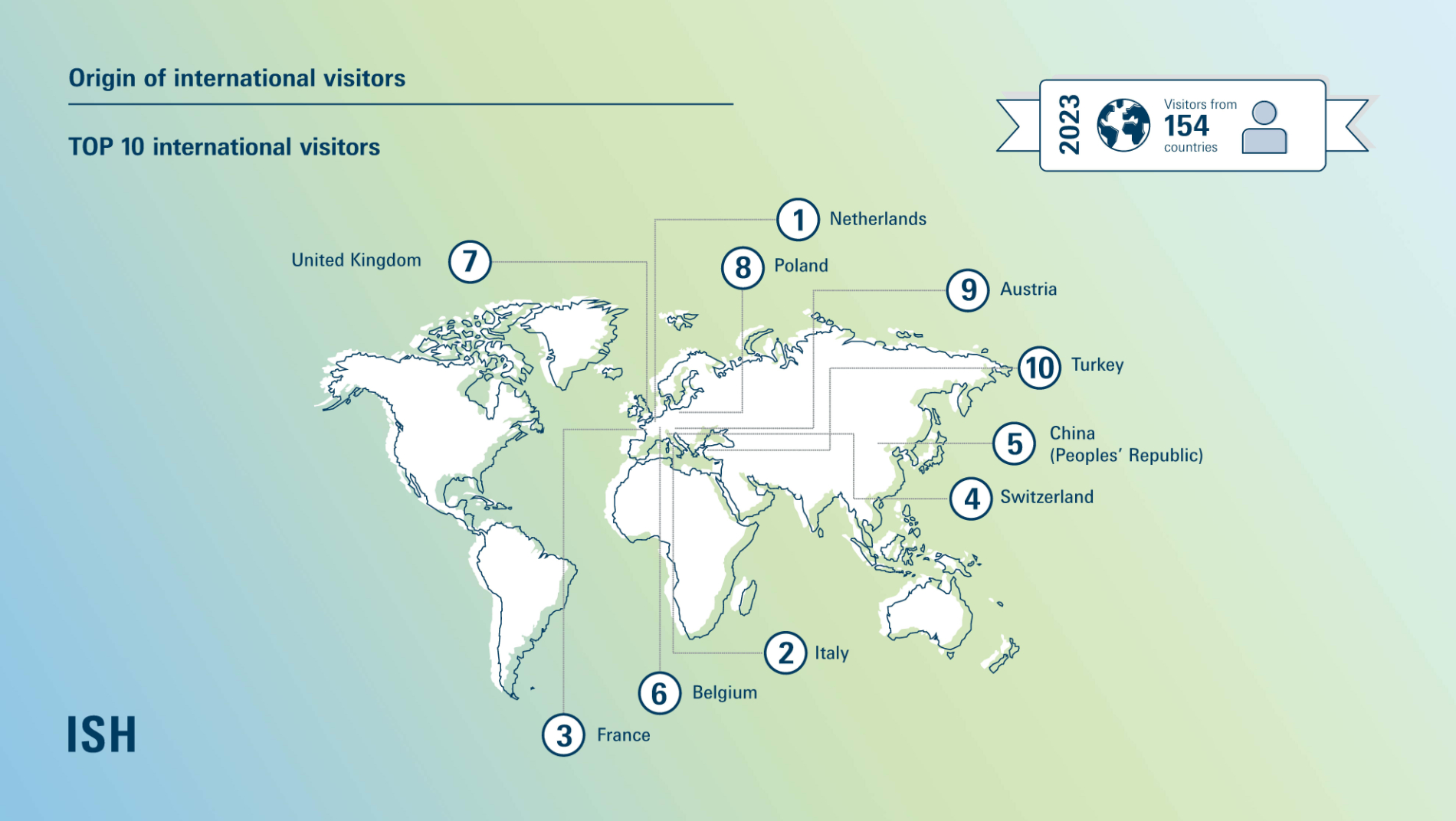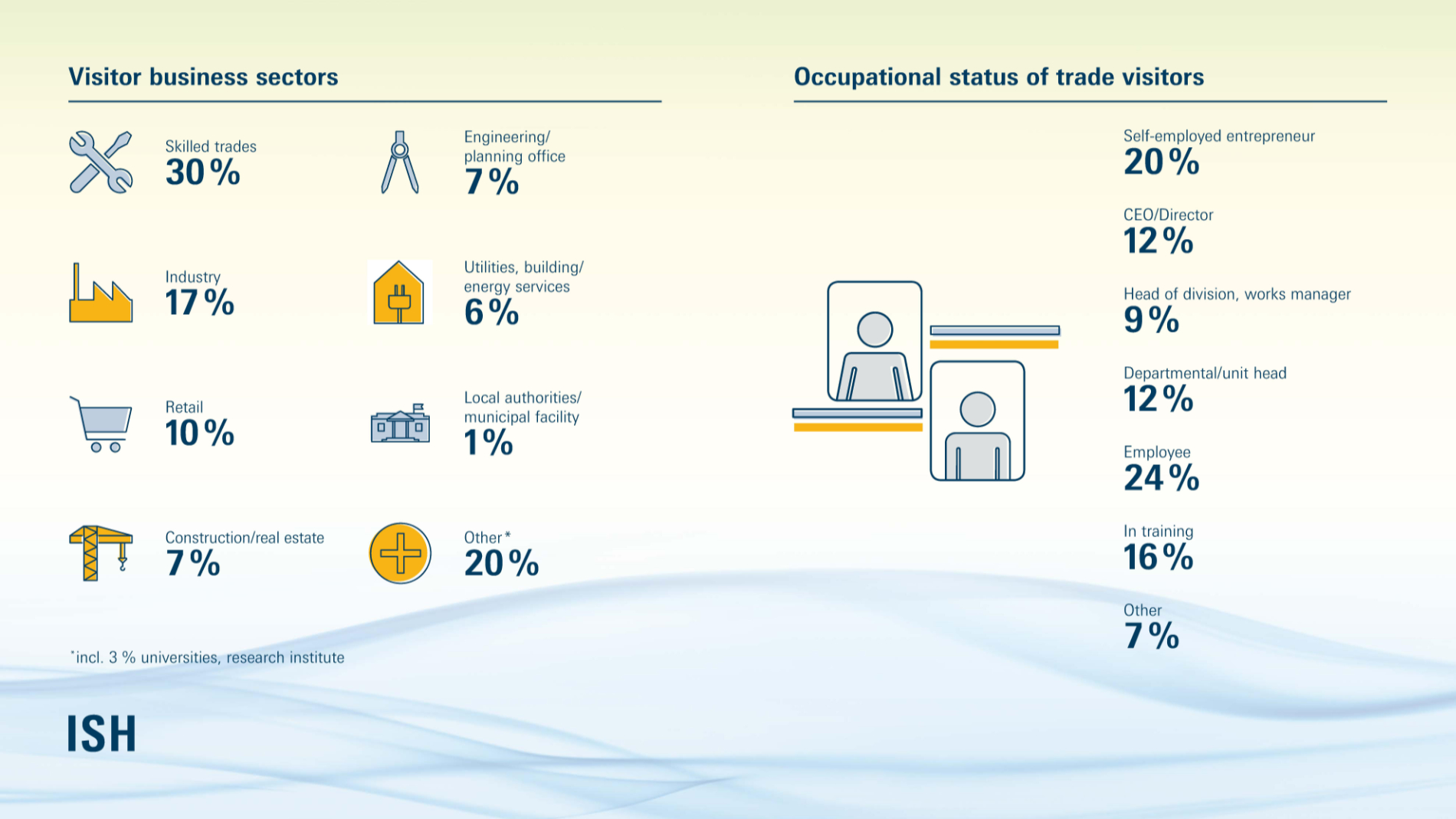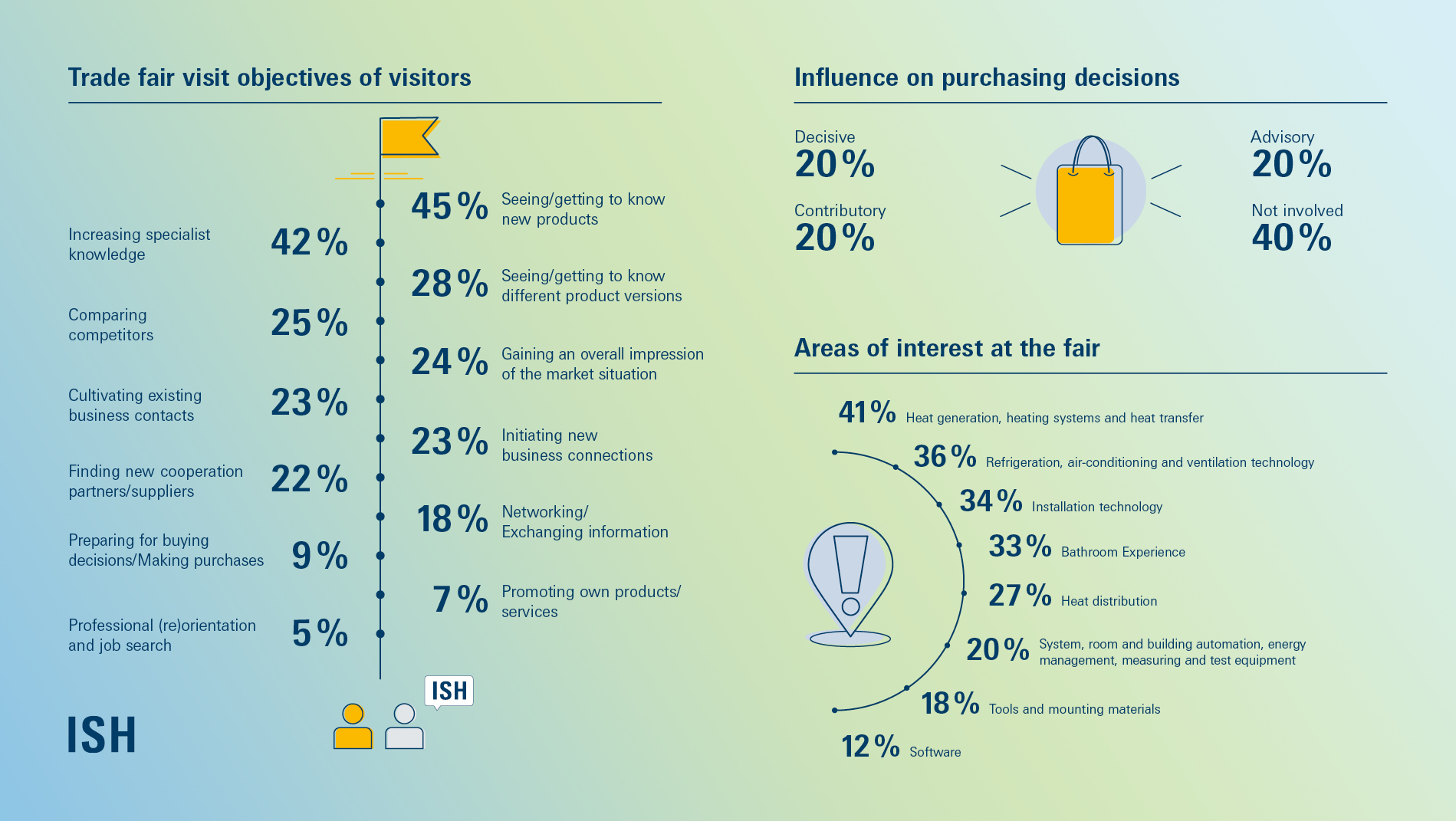 About ISH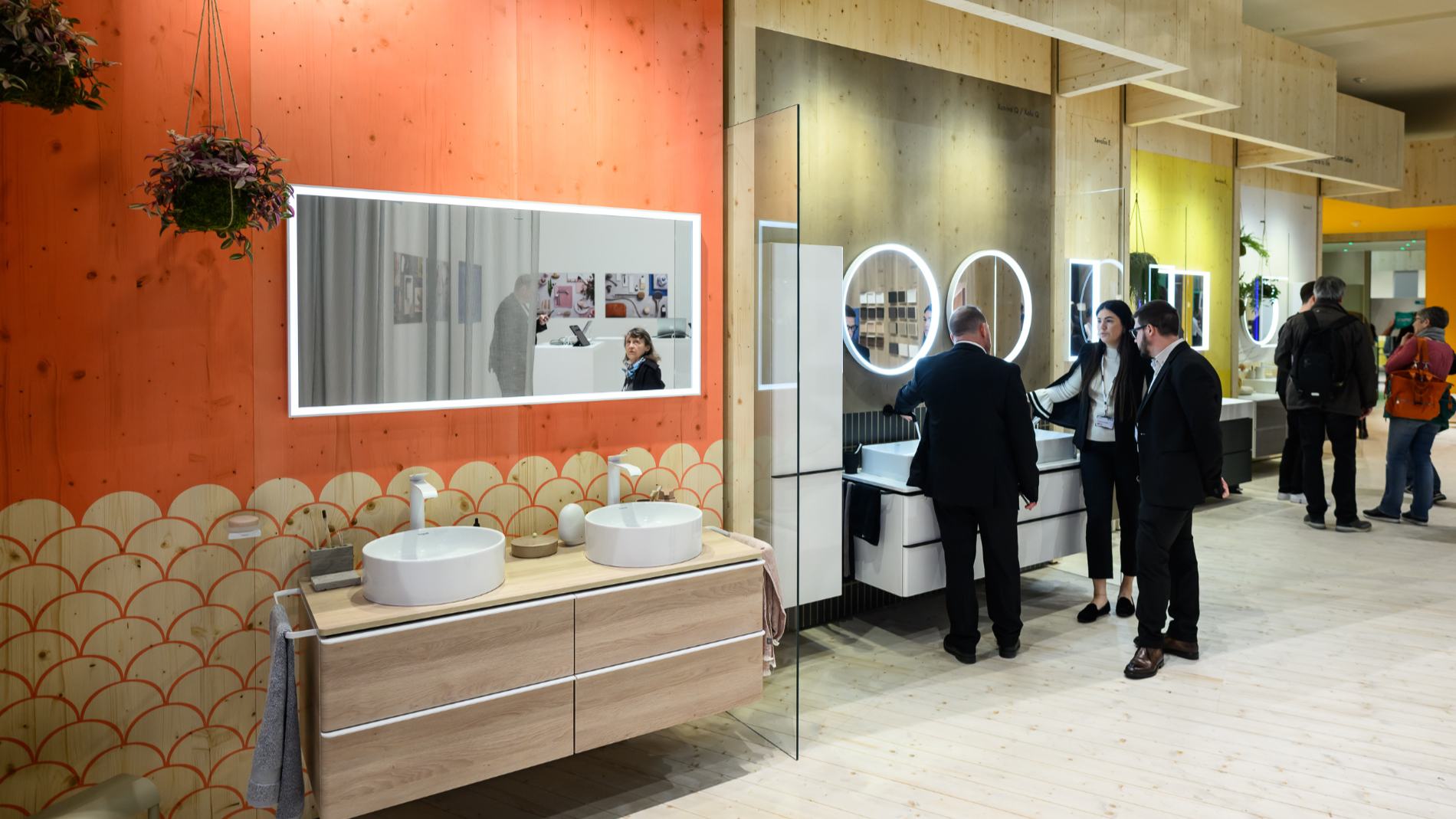 ISH focuses on modern bathroom design, sustainable heating and air-conditioning technology as well as intelligent home systems. The world's largest exhibition space for the HVAC sector showcases an array of practical solutions for the most important issues of our time: achievement of climate protection targets, conservation of resources through the use of renewable energies, increasing digitalisation and smart technologies.
Frankfurt welcomes the entire sector. You'll find all key target groups at ISH: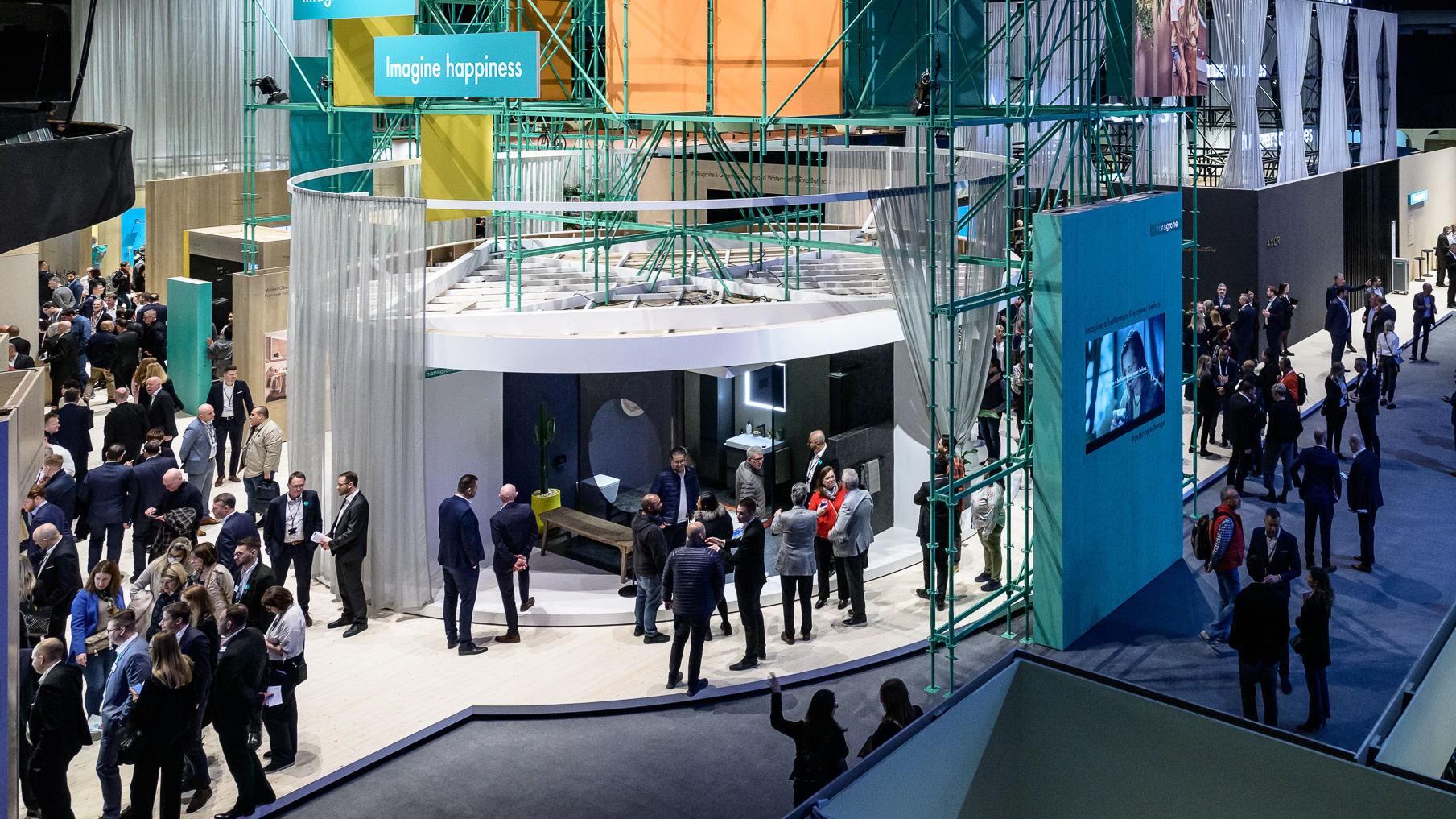 Sanitation, heating and air-conditioning installers and industry
System planners and engineers
Wholesalers and retailers
Architects, interior architects, designers
 Construction and housing industry
Investors and local authorities

Federation of German Heating Industry
Bundesverband der Deutschen Heizungsindustrie e. V. (BDH)
Jan Brockmann
President BDH
Frankfurter Straße 720 - 726
51145 Köln

Markus Staudt
General Director BDH 
Frankfurter Str. 720 - 726 
51145 Köln

www.bdh-industrie.de

Association of Air-Conditioning and Ventilation in Buildings
Fachverband Gebäude-Klima e.V. (FGK)
Prof. Dr.-Ing. Christoph Kaup
Chairman FGK
Keiperweg 11-15
55767  Brücken
Frank Ernst
Managing Director FGK
Fachverband Gebäude-Klima e.V.
Hoferstraße 5
71636 Ludwigsburg

German Association for Energy Efficiency in Building Services
VdZ – Wirtschaftsvereinigung Gebäude und Energie e.V.

Dr. Frank Voßloh
President VdZ
Oranienburger Str. 3
10178 Berlin
Jens Wischmann
Managing Director VdZ
Oranienburger Str. 3
10178 Berlin

German Sanitary Industry Association
Vereinigung Deutsche Sanitärwirtschaft e.V. (VDS)
Thilo C. Pahl
Chairman VDS
Rheinweg 24
53113 Bonn
Jens Wischmann
Managing Director VDS
Rheinweg 24
53113 Bonn

The German Sanitation, Heating and Air-Conditioning Association
Zentralverband Sanitär Heizung Klima (ZVSHK)
Michael Hilpert
President ZVSHK
Rathausallee 6
53757 St. Augustin
Helmut Bramann
Managing Director ZVSHK
Rathausallee 6
53757 St. Augustin