The comprehensive complementary programme of events rounds off your visit to ISH. The top themes and events give you a concentrated overview of the latest trends and developments in your sector.
Top Themes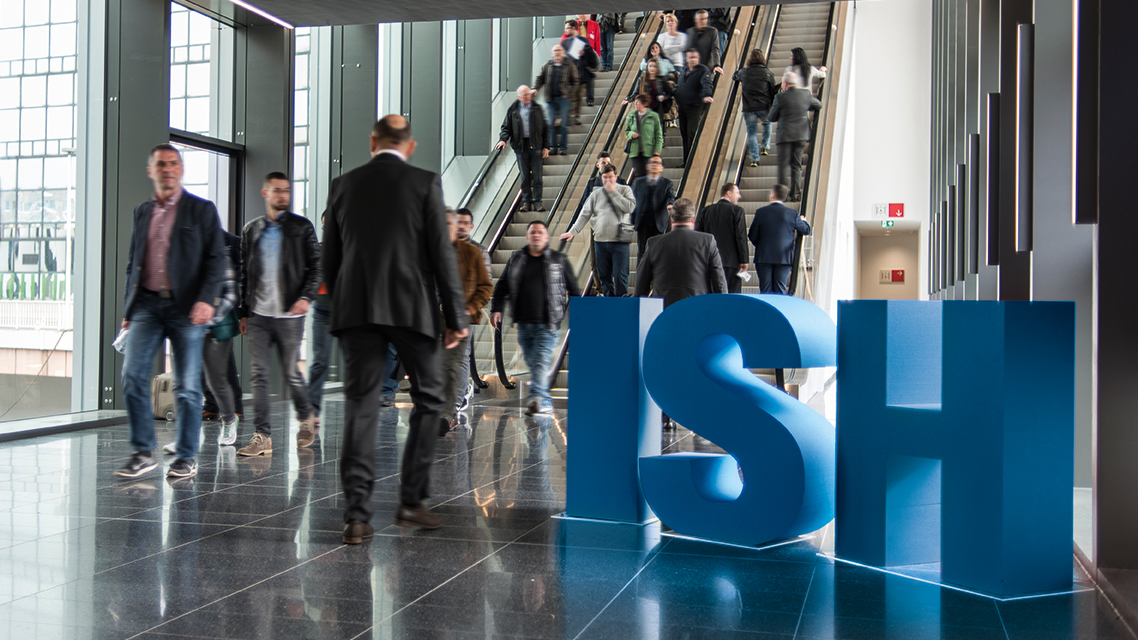 The world's leading trade fair highlights with its broad range of sustainable sanitation solutions and future-proof products for building services engineering, a large number of practical solutions and addresses specifically some of the political and economic issues of the day.
Outlook on the Top Themes of ISH 2021:
Top Themes ISH Energy:
Green deal
Air as a foodstuff
Building automation a must
Top Themes ISH Water:
Hygiene trend in the bathroom
Modernisation trend in the bathroom
No chance for viruses – thanks to drinking-water technology.
Clean drinking water in Europe? Yes, but with common standards, please.
Events ISH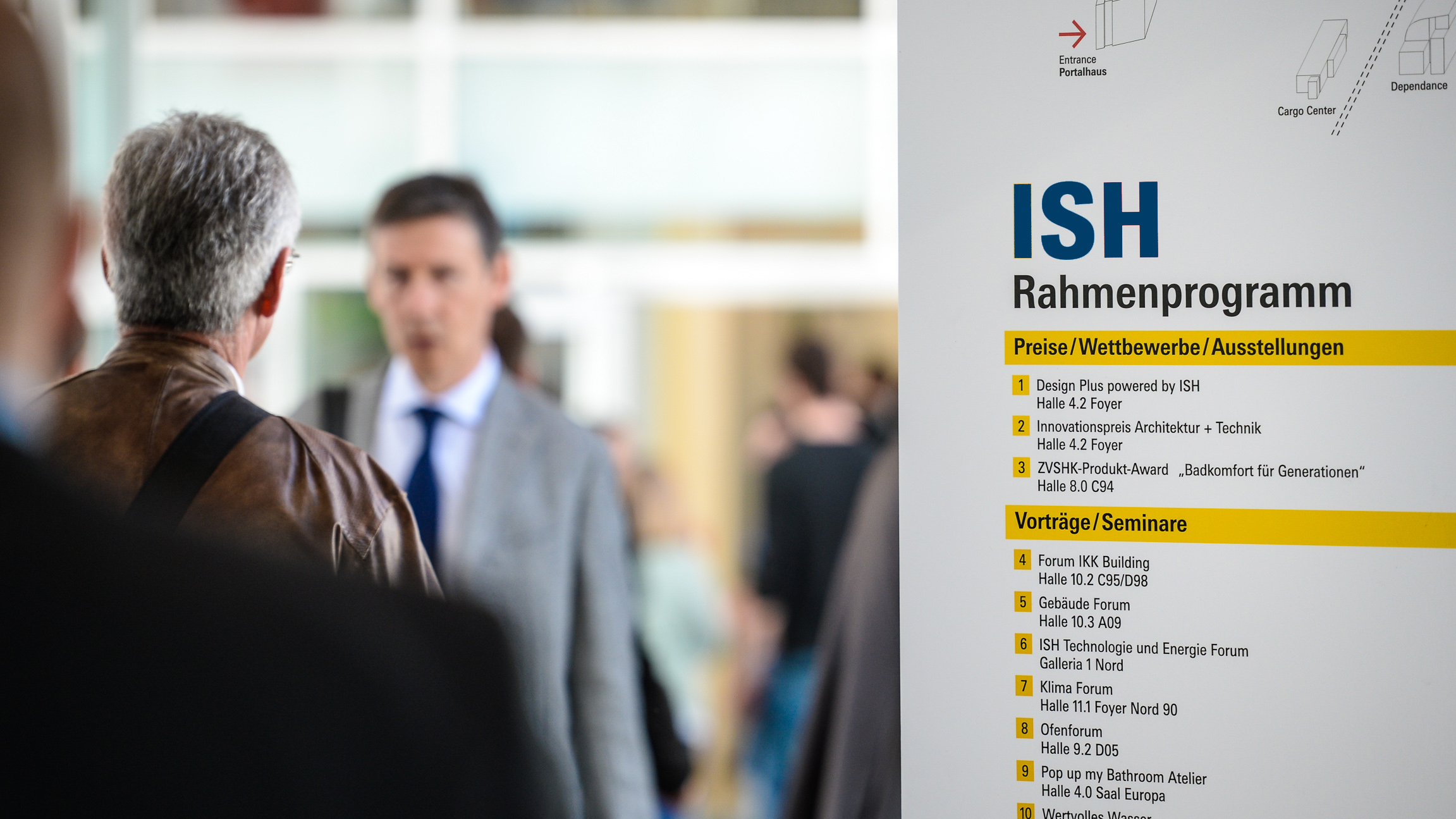 The ISH complementary programme picks up on trends, such as developments in the sector, in a practical way and positively fosters the interaction of the experts amongst themselves. Special exhibitions, expert lectures, panel discussions, competitions and guided tours give the chance to gather information, hold discussions and make new contacts.
The three superordinate categories Selection@ISH, Skills@ISH and Career@ISH structure the offer.
ISH digital will be rounded off by live streaming and a comprehensive on-demand offer of the complementary programme. Further information on the events of ISH 2021 will be available here shortly.
Review of the complementary programme of ISH 2019