Key technologies of the energy transition and how they can be used in a grid-compatible way - thanks to intelligent energy management.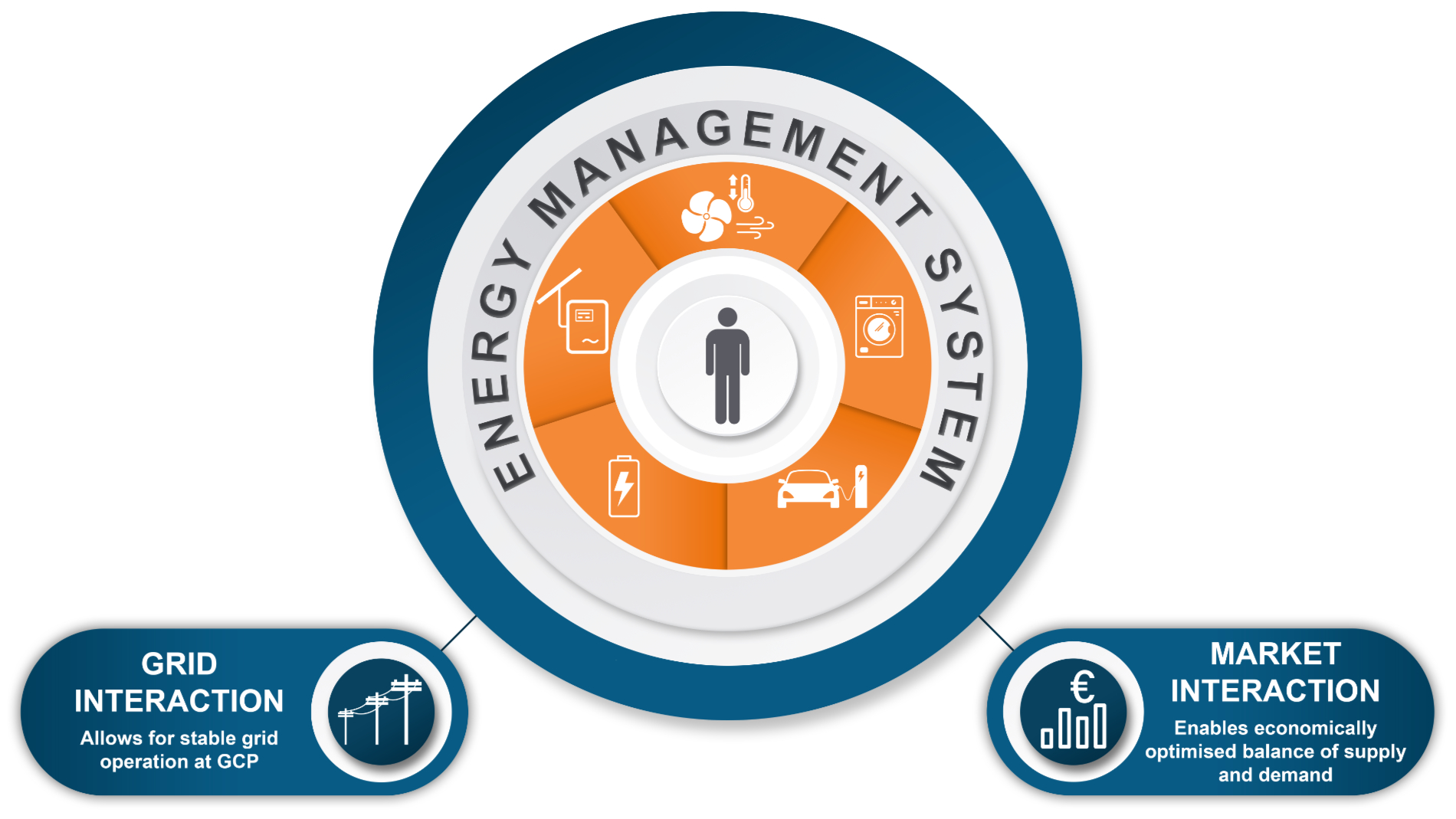 At this year's ISH, the EEBUS Initiative will be presenting standardised solutions for energy management for the first time at a joint stand with other partners - manufacturers of heat pumps, charging infrastructure for electric vehicles, solar systems, smart metering and energy management systems - in Hall 12.0.
With the increasing electrification of the heating sector and e-mobility, the grid requirements have increased enormously: in a decentralised energy world, it is important to ensure grid stability with as little customer restriction as possible - this works via flexible control mechanisms, whereby in a first step in Germany the Federal Network Agency gives grid operators the option of sending a temporary power limitation in the emergency event of imminent grid overload. This acts on the grid connection point and is distributed to controllable devices by an energy management system: in this way, a minimum supply can be guaranteed even in this emergency situation, while avoiding direct intervention by the grid operator at the individual device level.
The introduction of an emergency mechanism needed for grid stability enables the immediate connection approval of affected devices such as heat pumps and charging stations, even if the grid expansion in the affected area has not yet been completed.
In a further step, the above emergency instrument will be supplemented by market-oriented approaches: financial incentives will lead to customer behaviour that ideally prevents grid instability from occurring in the first place. Here, the solution portfolio ranges from variable electricity tariffs and maximum PV self-consumption to back-feeding e-vehicles and flexibility markets.
The EEBUS initiative has consistently specified and standardised the communication interfaces for both the legal and the market-oriented mechanisms: this allows the emergence of a manufacturer-independent eco-system of interoperable devices from different sectors.  Commissioning by the installer is straightforward through plug & play mechanisms: devices with EEBUS implementations recognise each other and exchange information about the available use cases.
The EEBUS Initiative and its co-exhibiting partners look forward to welcoming you to our joint stand: there we will be happy to show you exactly what intelligent energy management means in practice, and how the heating and air-conditioning equipment of the future will meet the legal and market-oriented requirements using the latest technology!
Exhibitors Energy Management@ISH: