The platform for knowledge transfer and inspiration is located in the ISH Water area in Hall 3.1. Here you will also find all the important information and offers of the association organisation on the subject of the therapeutic bathroom.
Pop up my Bathroom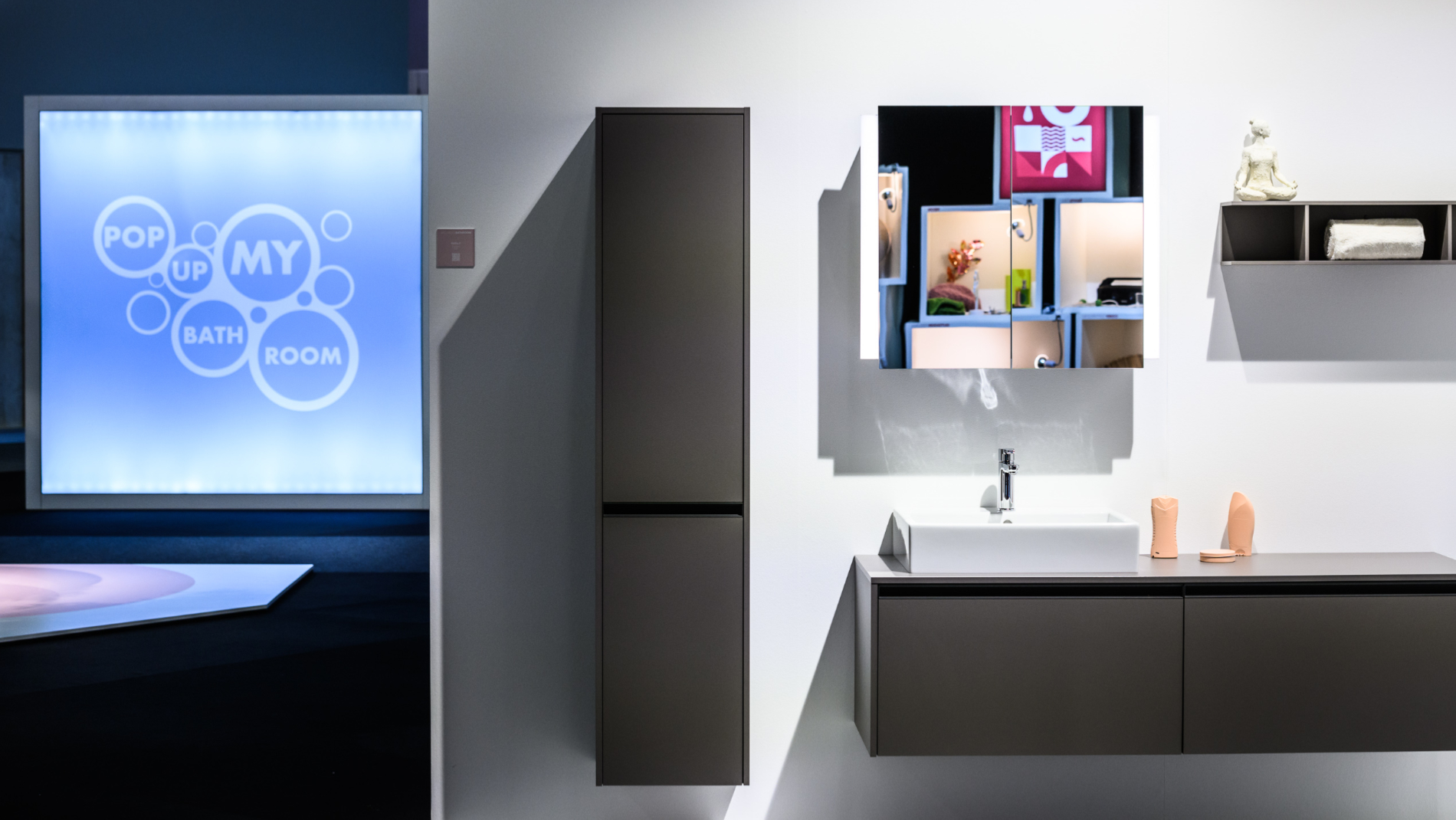 Organiser: German Sanitary Industry Association (VDS) in cooperation with Messe Frankfurt
Location: Hall 3.1 D71
Date: 13 – 17 March 2023
On the occasion of ISH 2023, Pop up my Bathroom will be staging a trend exhibition with many important new products for the lifestyle-oriented bathroom – this time in the middle of Hall 3.1. Demographics, climate, urbanisation and lifestyle have a direct impact on the industry's development. During ISH 2023 – the world's leading trade fair for HVAC + Water – the Pop up my Bathroom trend platform will be addressing these topics, translating them into stunning visualisations and hosting cross-discipline discussions.
The popular Pop up my Bathroom Atelier talk forum with workshops and panel discussions is likewise located in Hall 3.1 and offers you a value add and knowledge advantage for your work.
Find out more
Therapeutic Bathroom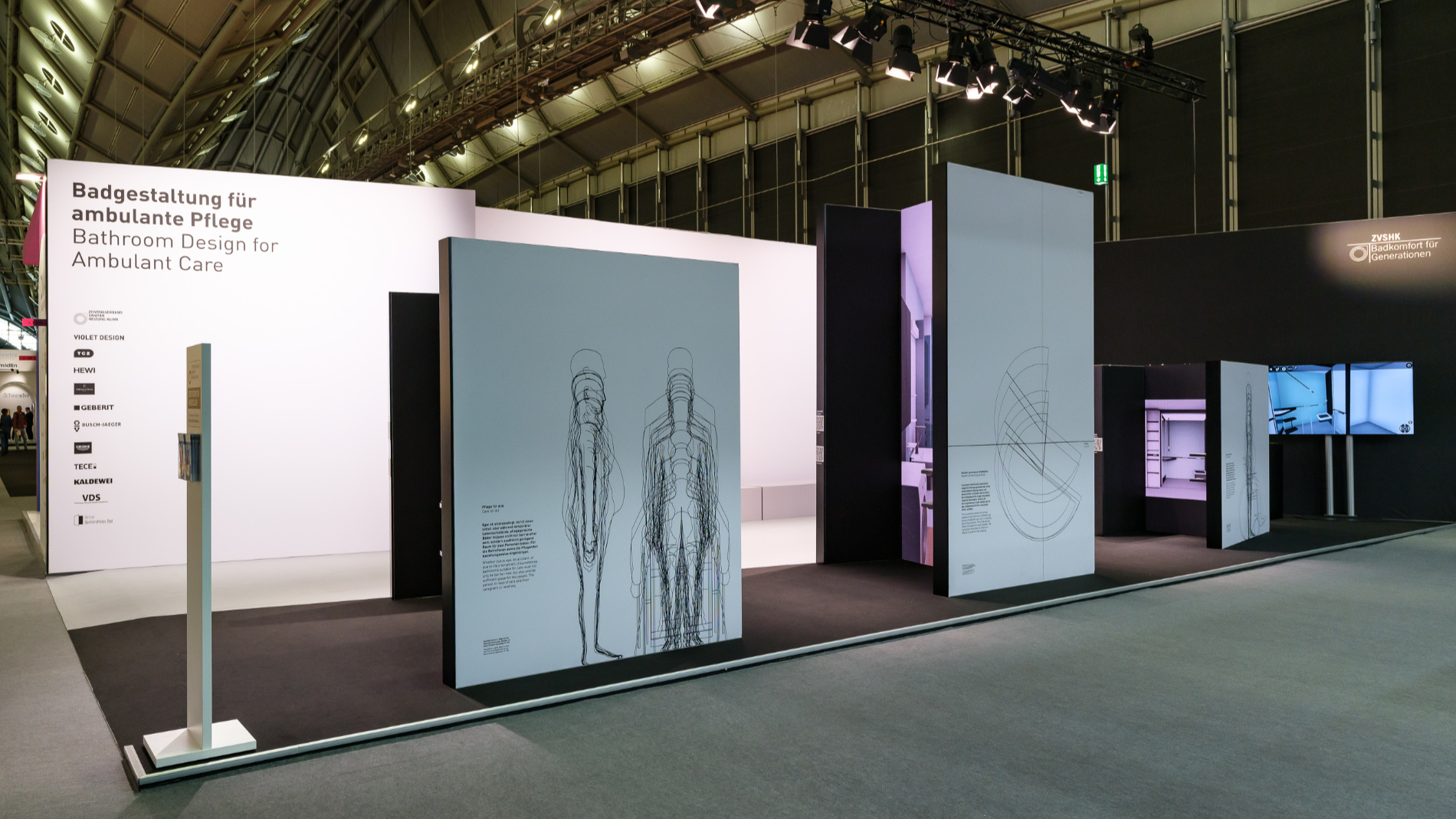 Organiser: Zentralverband Sanitär Heizung Klima (ZVSHK)
Location: Hall 3.1 B18
Date: 13 – 17 March 2023
The sanitary and HVAC trade in Germany is not only a decisive factor in the implementation of climate policy objectives in buildings and the heating market. In order to absorb the consequences of demographic development in an increasingly ageing society in the living environment of those affected, the skilled crafts sector is also called upon to meet the steeply rising demand for bathrooms suitable for care in flats and houses in the coming years. At ISH 2023 in Hall 3.1, the ZVSHK will be presenting all the important information and offers from the association's organisation on the subject of therapeutic bathrooms.
Against the background of the socio-political goal of outpatient care in one's own home, the home and especially the bathroom and its transformation into a modern health location are increasingly coming into focus. This also includes the fact that the bathroom, which is designed to be suitable for care, is already a decisive factor for the outpatient care of people in need of care in their own four walls.
Based on this core competence, the ZVSHK has contributed its construction expertise "Bathroom" to a study on "Therapeutic Bathroom" sponsored by the umbrella organisation of the statutory health and long-term care insurance funds. Based on this study and the requirements profile "bathrooms suitable for care" defined from it, the first bathrooms suitable for care could be successfully planned, which were also physically built in the first bathroom exhibitions of the wholesale trade. The "Therapeutic Bathroom" project was further developed for ISH 2023. The preventive construction measures developed in the aforementioned study serve as a basis.
Meet the Experts
Exchange ideas with the experts in your sector and learn more about the range of products and services.