Demography, climate, urbanisation and lifestyle - in the trend exhibition, the topics of the industry are taken up, pictorially implemented and discussed in an interdisciplinary manner.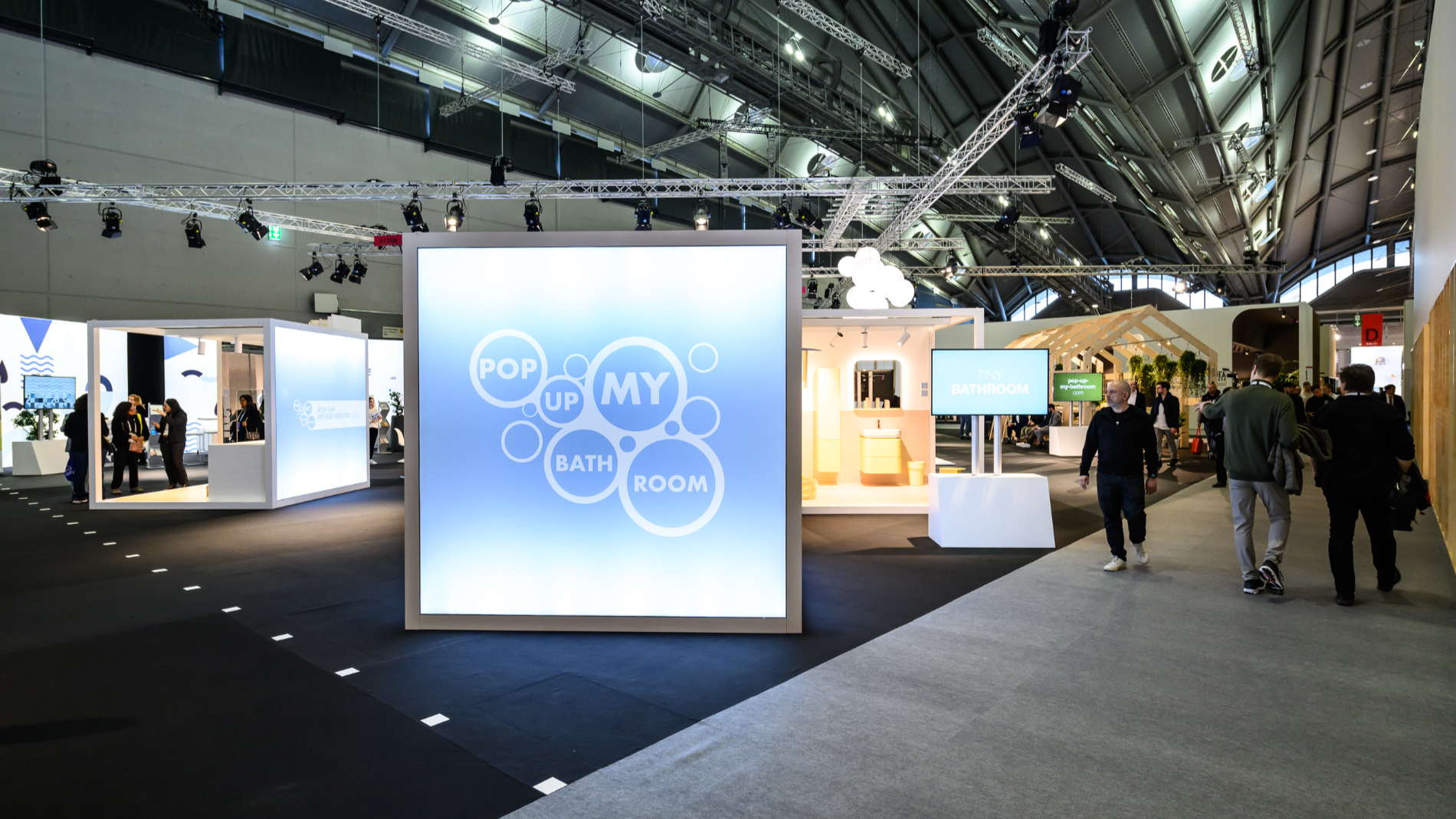 At ISH 2023, the Pop up my Bathroom trend platform in Hall 3.1 will be presenting many important new products for the lifestyle-oriented bathroom. Four trends will be addressed that will be of decisive importance for holistic bathroom planning over the next few years. Pop up my Bathroom presents trend developments for the small bathroom as well as sustainable bathroom design. There is also a walk-through wellbeing studio and the focus is also on the emotional side of bathroom design.
Impressions Hotspot Water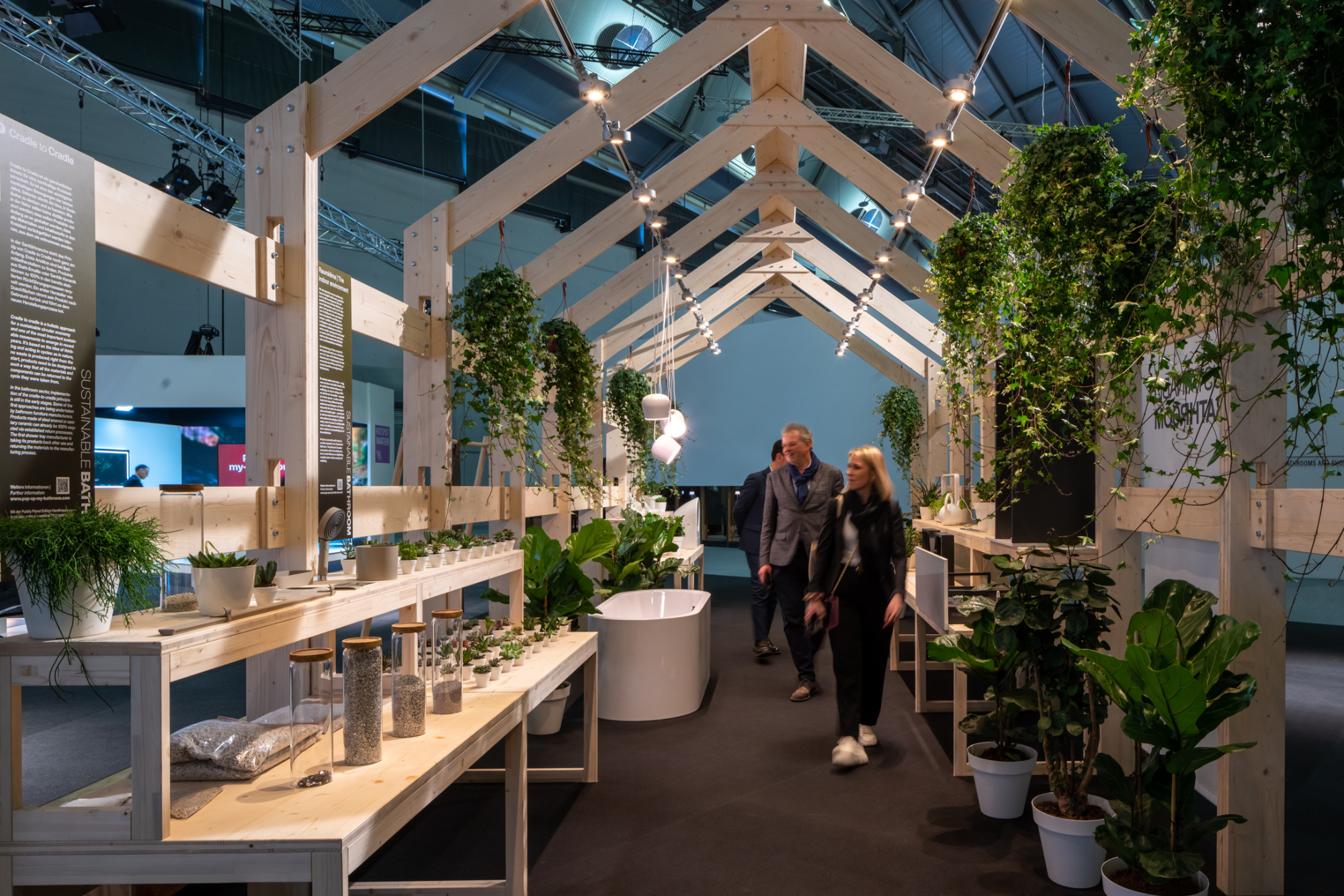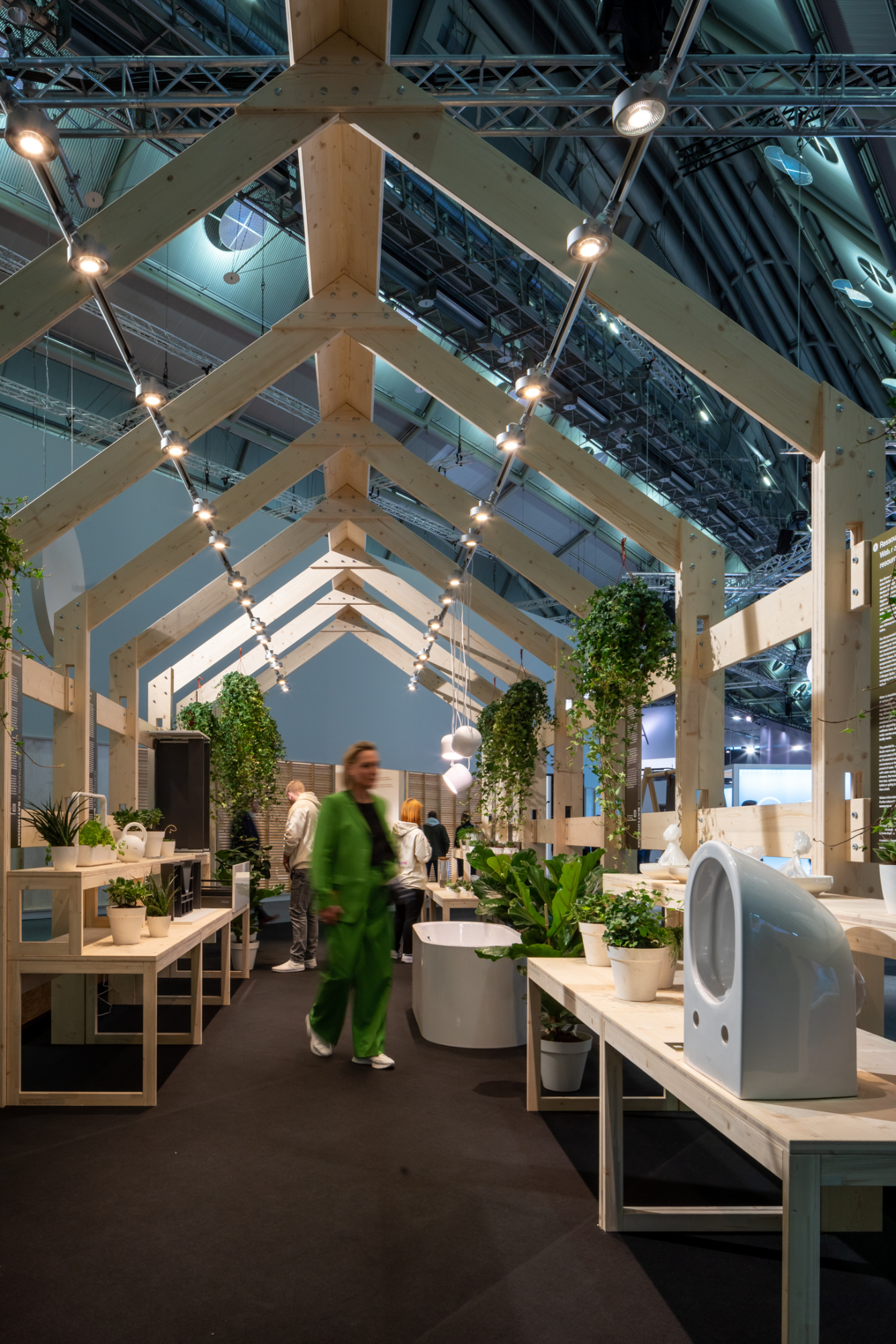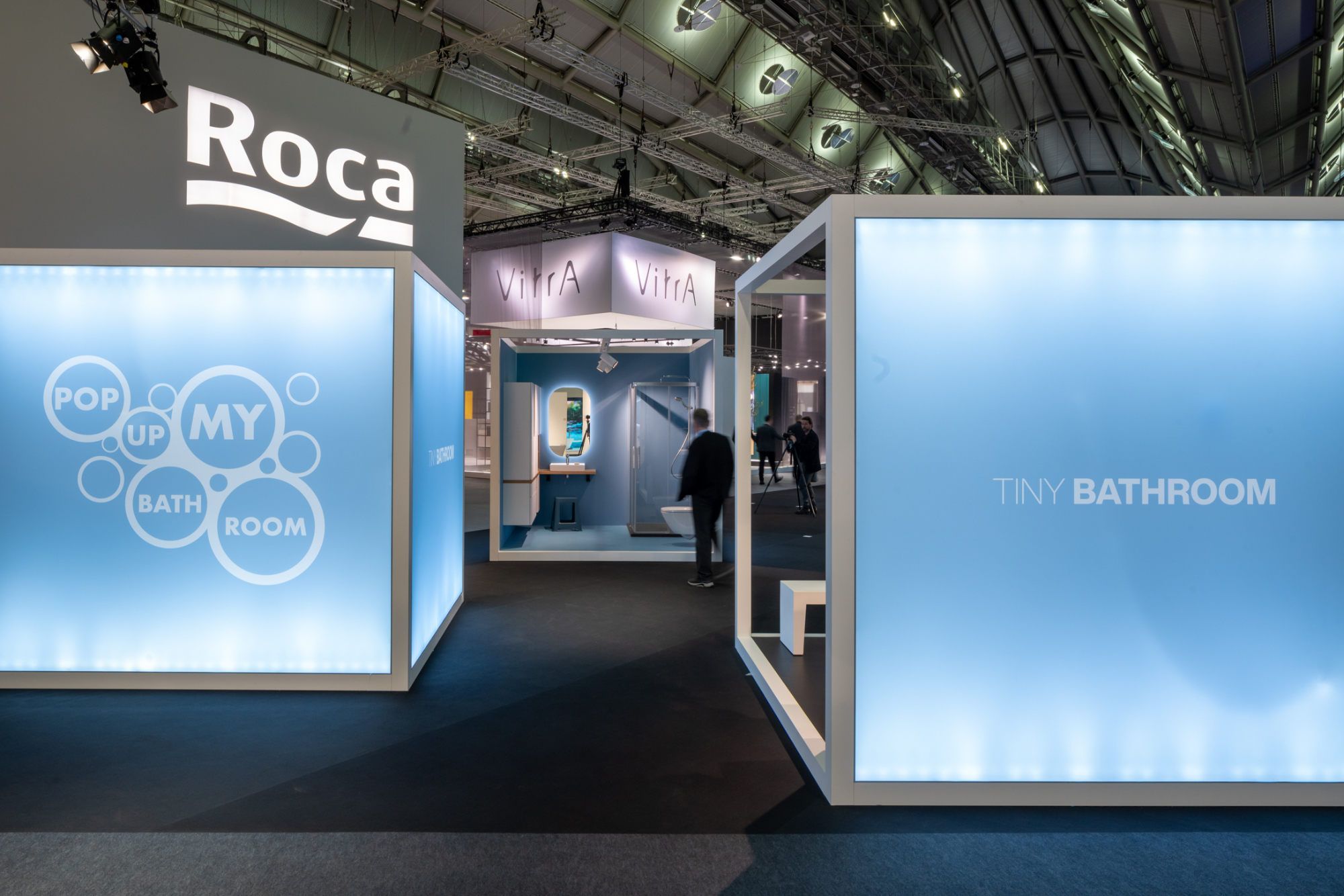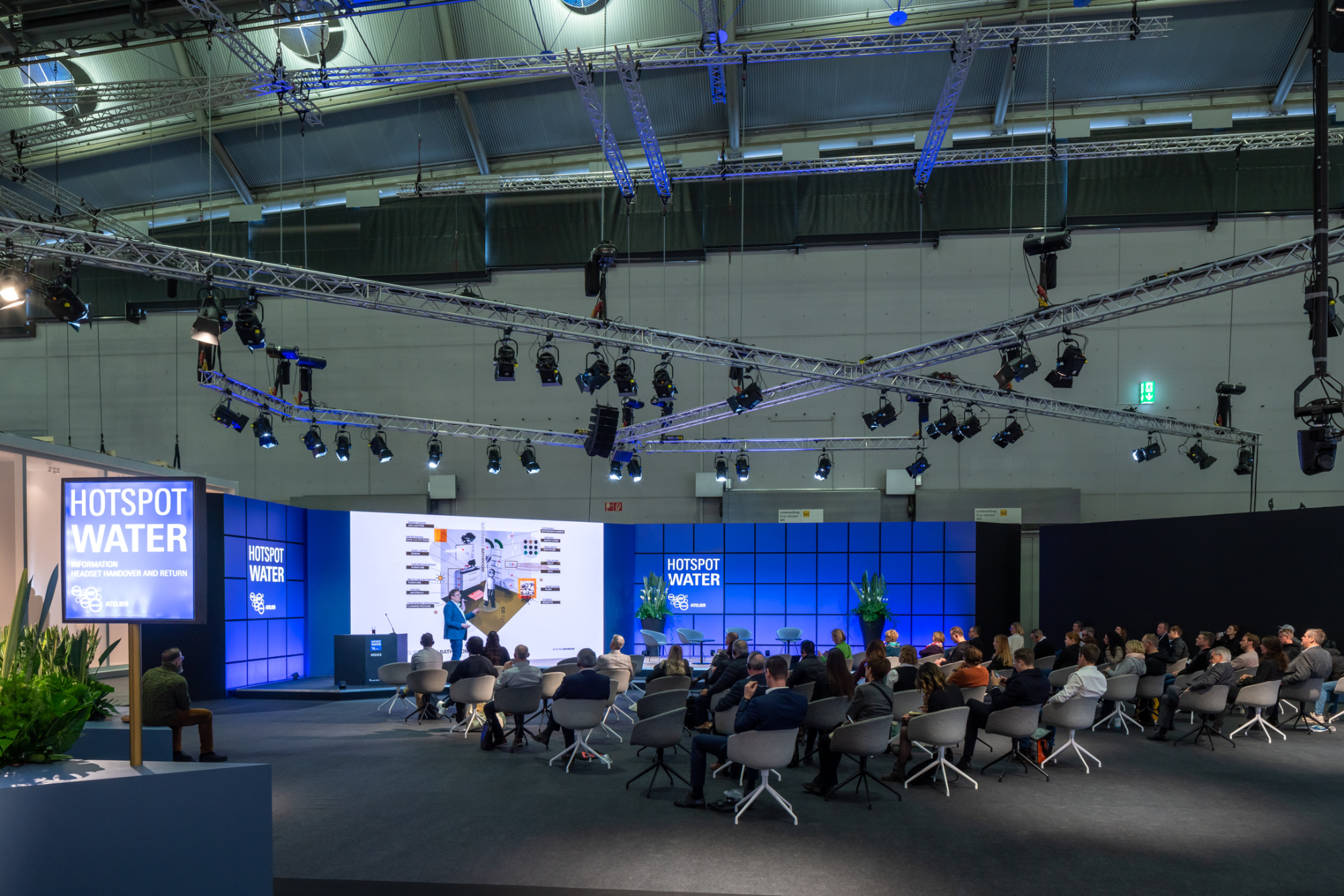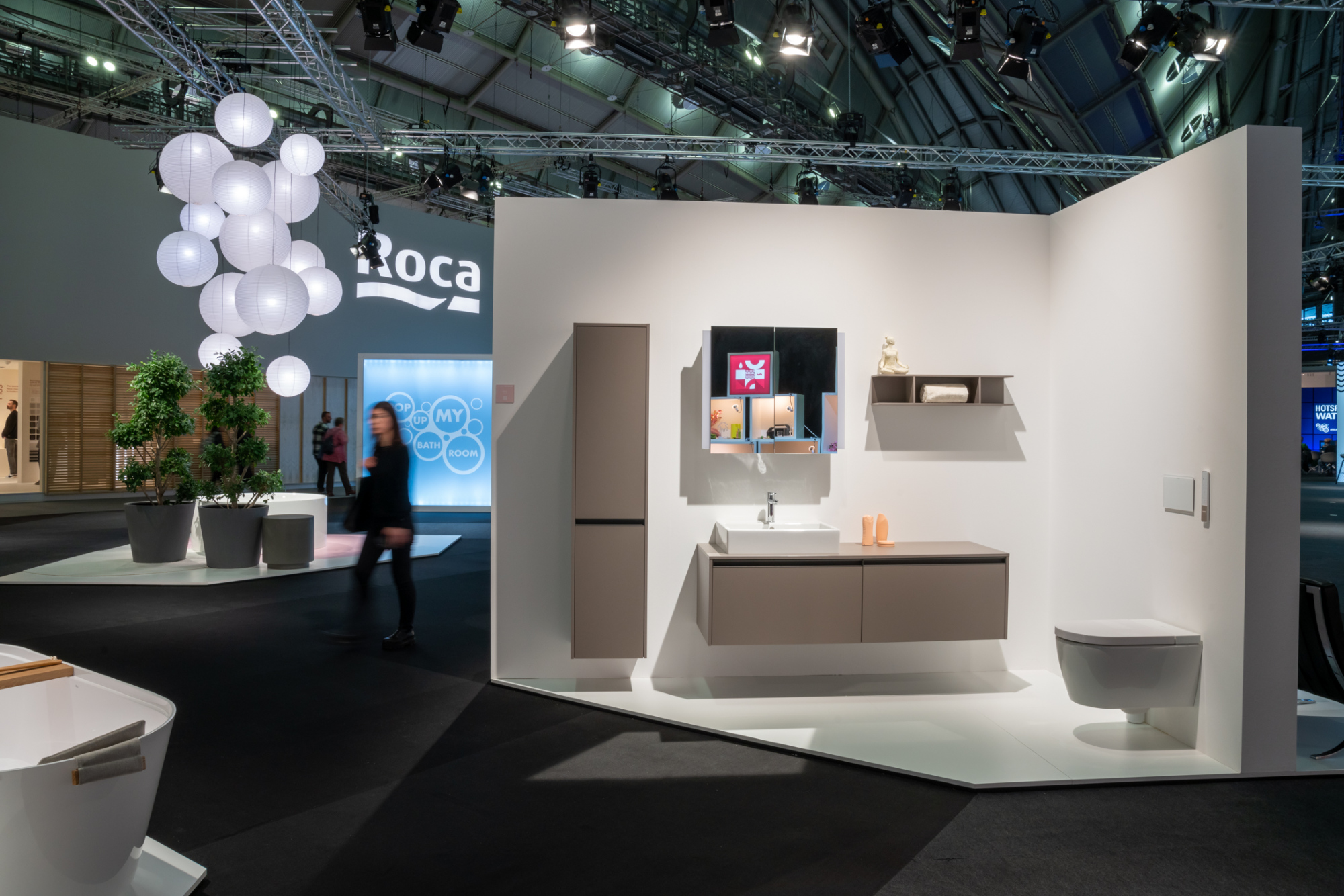 Sustainable Bathroom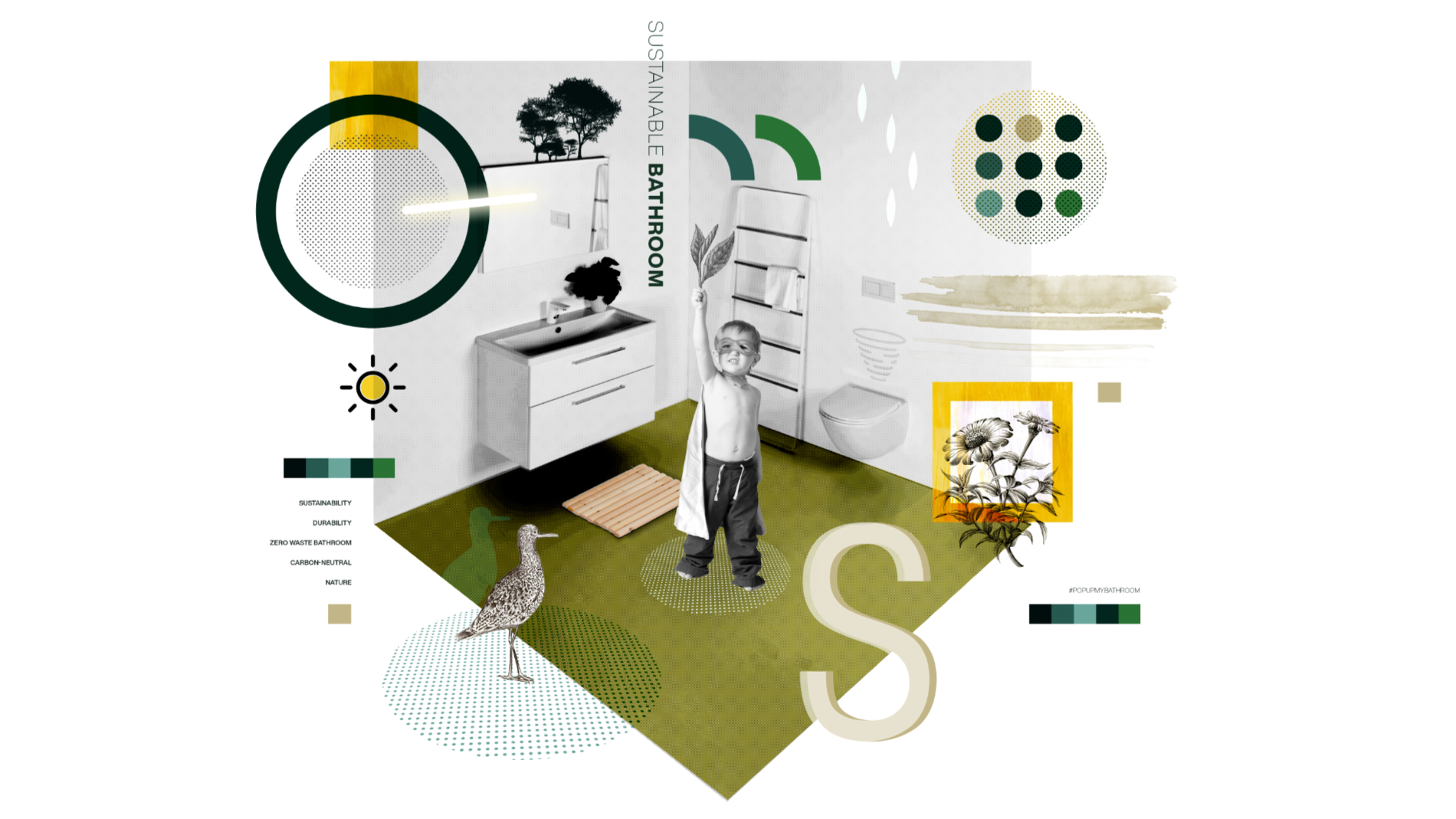 Sustainable Bathroom is perhaps the most important of the four top trends on show in The Bathroom Experience at ISH 2023. Pop up my Bathroom presents sustainability in the bathroom as a future concept that strives for the optimal combination of smart, water-saving and energy-saving products, eco-friendly industrial production, sustainable materials and enduring design – while simultaneously conveying a sense of being in touch with nature. But for many people, that's no longer enough. The Sustainable Bathroom is therefore placed in the overarching societal context of consumer trends like zero waste, which are transferred to the bathroom as the basis for the ideas shown.
Tiny Bathroom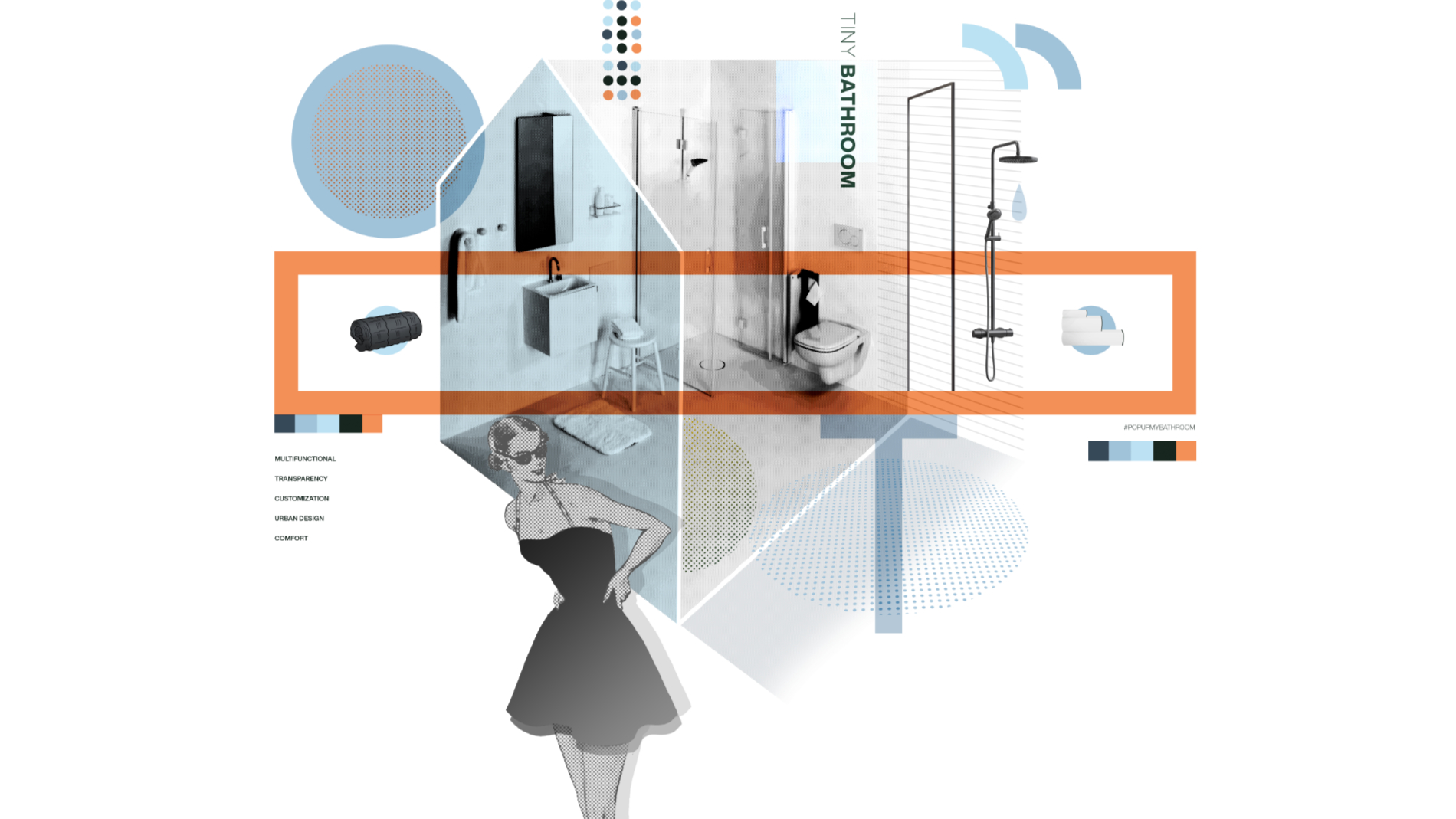 The trend towards compact bathrooms for urban homes is prompting the industry and bathroom planners to develop innovative solutions specifically tailored to small spaces. Combining the highest standards of comfort and convenience with a new modesty, the Tiny Bathroom is emerging from its niche to become an on-trend model for a large number of consumers. Its distinguishing characteristics are a simple aesthetic, new, scaled-down product categories, smart solutions, comfort and convenience, as well as a high degree of customisation. The digitalised production of made-to measure components for the vanity unit, bathroom furniture or shower & Co. provides the necessary technical capabilities. At the same time, a Tiny Bathroom calls for a great deal of precision, as well as meticulous planning and workmanship.
Bathroom for Wellbeing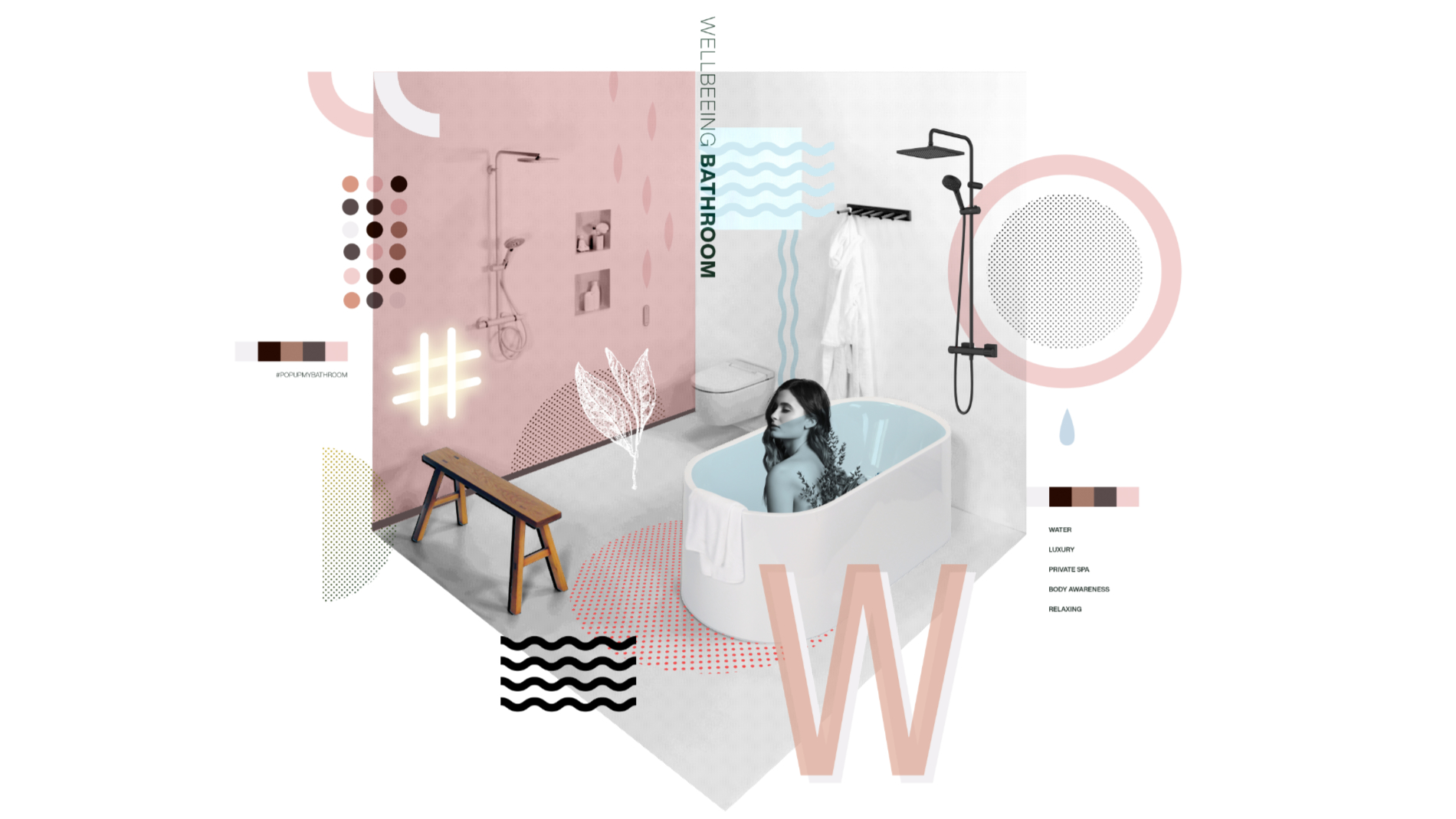 Turning your own bathroom into a private spa comes with the promise of regenerative time out with health-promoting benefits – a little piece of luxury. For years now, wellness has been the keyword in this context. But if you take a holistic view of the bathroom as an important element for wellbeing, there are several other components that play a role in addition to wellness: mindfulness, taking time for yourself, being active, a neat and tidy home, eating healthily, simplicity. As a lifestyle trend, wellbeing doesn't just mean seeking relaxation, it means engaging in meaningful activities that increase contentment and make us happy. A Wellbeing Bathroom can play an important supporting role in all that – with both simple and highly complex products like a bathtub or whirlpool (for indoors or out), an infrared sauna or individually programmable showers, classic water applications, a clean aesthetic, smart products for therapeutic lighting and experience-enhancing multimedia features, or a personal space for health-promoting activities. A bathroom for wellbeing is a place where all the senses are alive or come alive – with water as the key element.
Emotional Bathroom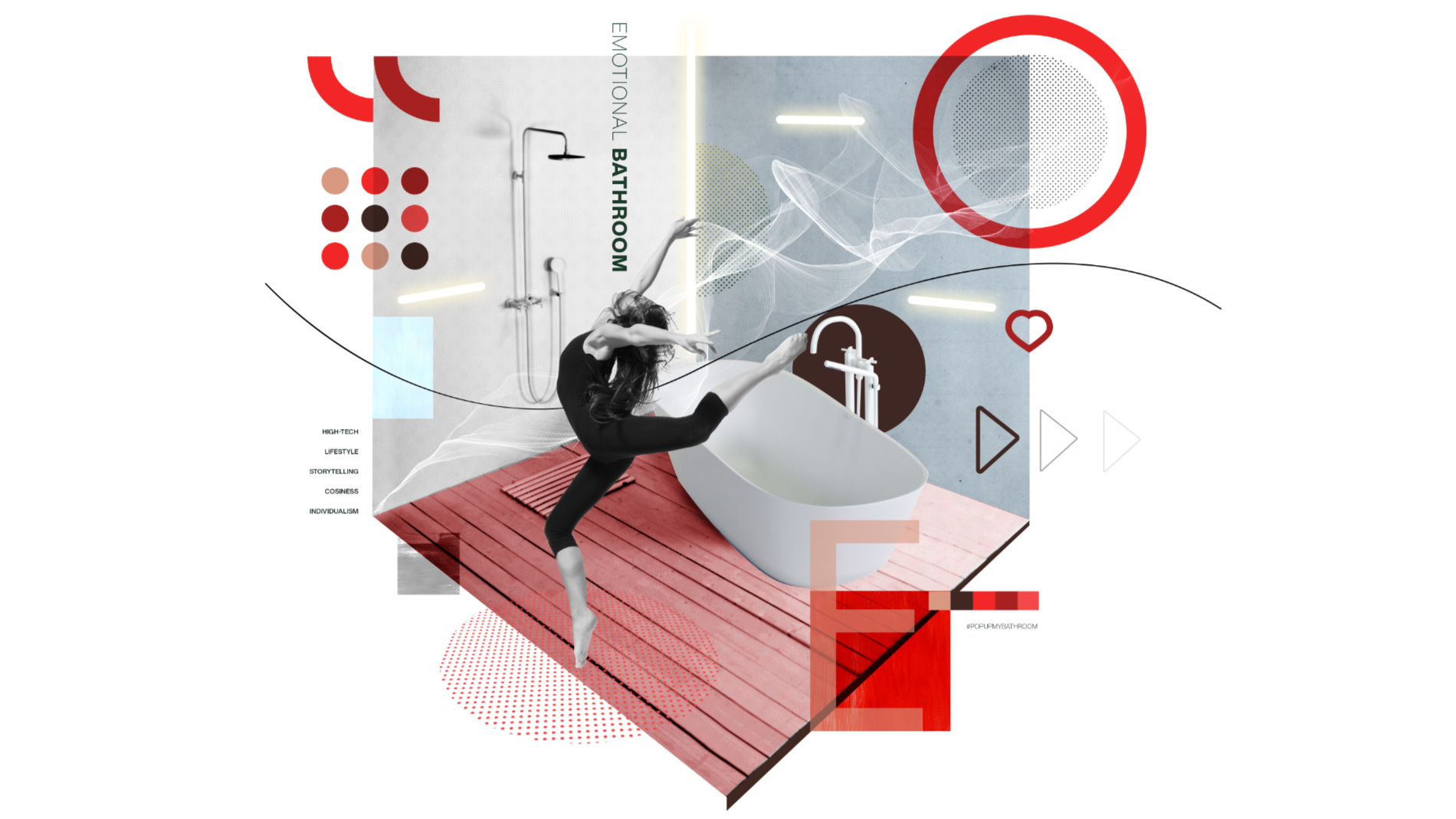 The bathroom has become a feel-good space within the home. Planning and implementing a bathroom is however a complex process that has traditionally been determined by technical considerations. But while the bathroom's evolution from a purely functional room into a lifestyle space has seen the part played by aesthetic factors increase disproportionately over the last few decades, the pressure to opt for sustainable equipment, the arrival of LED technology, the desire for connectivity and the increasing programmability of various functions are now promoting a more technical image again. At the end of the day, however, there's one thing the bathroom's users want more than anything else: pure emotion. Pop up my Bathroom explores how to bring emotionality into holistic bathroom planning. What impact does the combined effect of colours, shapes and materials have? Which learning processes for design techniques on the visible side of the wall quickly lead to satisfying results? Because even if hi-tech is still fascinating to begin with, it soon becomes a means to an end again. And the real goal of bathroom planning is high emotion – an emotional bathroom design based on colour, light and sensory appeal, achieved by means of sanitaryware and smart equipment. The actual technology vanishes behind the wall.
Pop up my Bathroom Atelier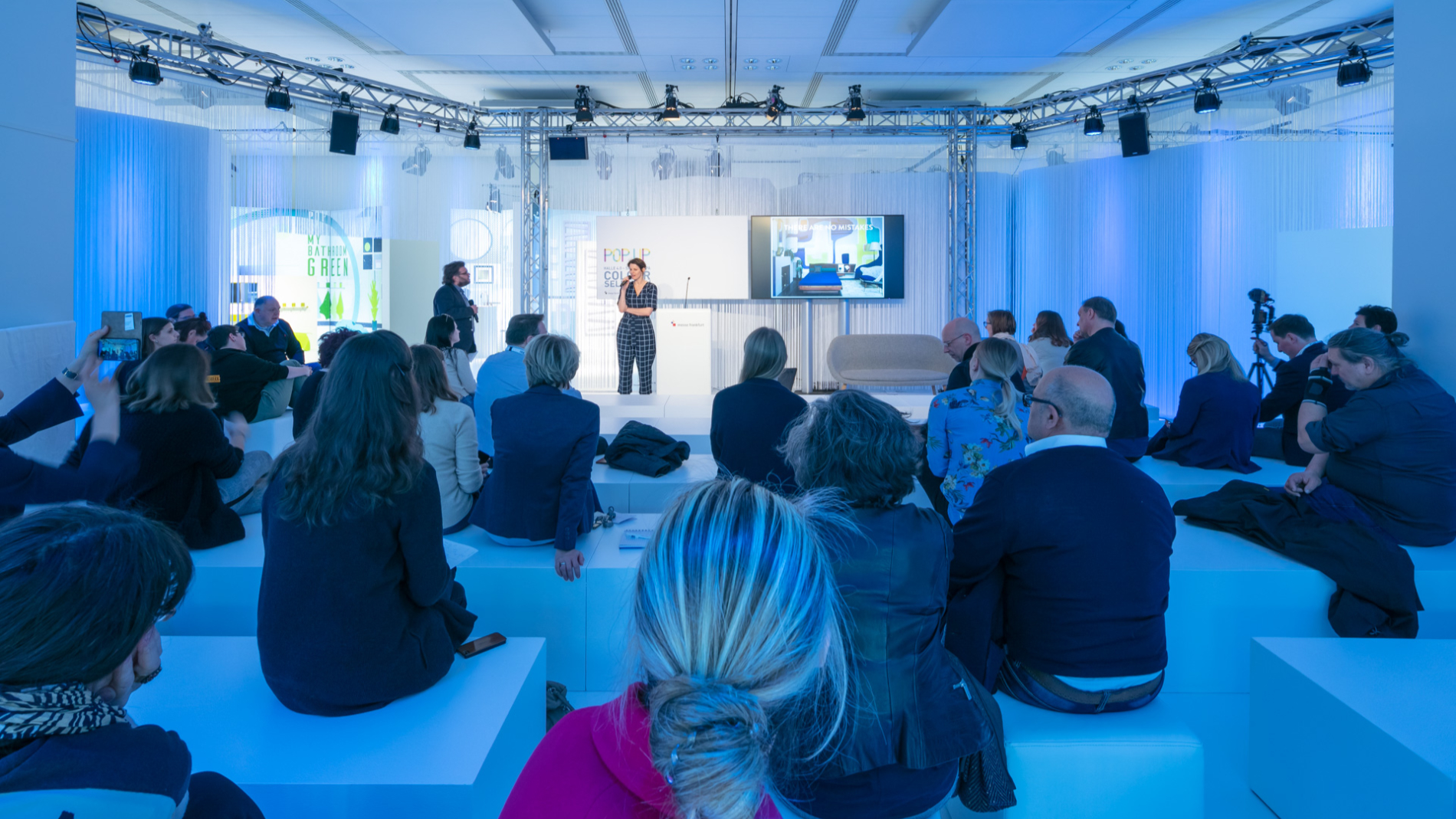 The popular Pop up my Bathroom Atelier talk forum with workshops and panel discussions is likewise located in Hall 3.1 and offers ISH visitors a value add and knowledge advantage for their work. In moderated panel discussions with top-notch industry figures and experts, the state of the art and future strategies of the bathroom industry and bathroom-related trades will be presented in the light of today's and tomorrow's challenges. The guided tours of the Pop up my Bathroom trend showcase are new and provide a compact overview of the future trend developments featured in The Bathroom Experience at ISH 2023.
Besides specialists from the industry, the talks also feature professionals from fields like bathroom planning, architecture, research, interior design and marketing. As well as fundamental topics like barrier-free accessibility, bathroom design, space allocation and colour design, the focus is also on current trends like renovation, lighting design and styling trends. One focal point will be the experts' take on the Sustainable Bathroom issue. And visitors can look forward to another new addition at ISH 2023: workshops that take an in-depth look at the four top trends in The Bathroom Experience from a practical perspective. The Pop up my Bathroom Atelier can be found next to the trend exhibition of the same name in Hall 3.1 and on the ISH Digital Extension platform, where the content will be available online.
Further information: www.pop-up-my-bathroom.de