At the heart of the Hotspot Energy is an extensive programme of lectures, including daily discussion panels with representatives from politics, industry, trade and associations to discuss the hot topics in the heating sector.
Technology and Energy Forum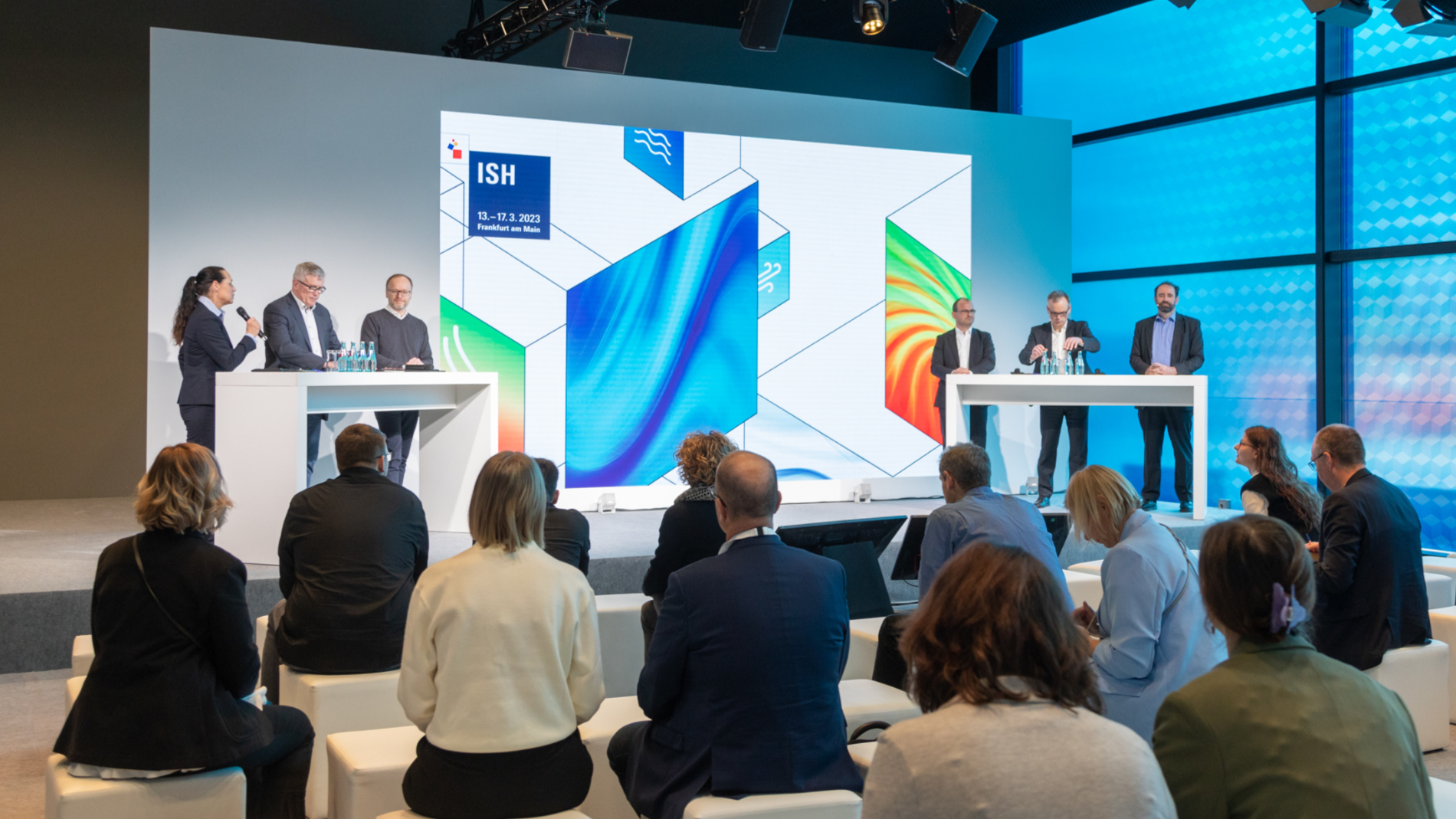 Organiser: Federation of German Heating Industry (BDH) in cooperation with Messe Frankfurt and further industry associations
Location: Westfoyer Hall 12.0
Date: 13 – 17 March 2023
Together with its partner associations, the Federation of German Heating Industry BDH is organising the Technology and Energy Forum in the special Hotspot Energy area in the Westfoyer in front of Hall 12. The forum offers visitors a compact overview of the political framework conditions (Germany and Europe) and the solution paths for achieving the climate targets in the heating sector. Furthermore, the forum refers to the energy sources that are used in the heating sector and also contribute to CO2 reduction. This concerns, for example, biomethane and hydrogen, e-fuels, green electricity and wood energy. Finally, the forum provides manufacturer-neutral information on all technologies currently available on the market. These include condensing heating system (also as H2-Ready), heat pumps, hybrid heating systems, CHP and fuel cell heating systems, wood-based systems such as pellet heating systems, digital solutions and even residential ventilation with heat recovery.
Visitors can look forward to a daily lecture forum and a multimedia show on the above-mentioned topics.
Find out more
Energy Storage@ISH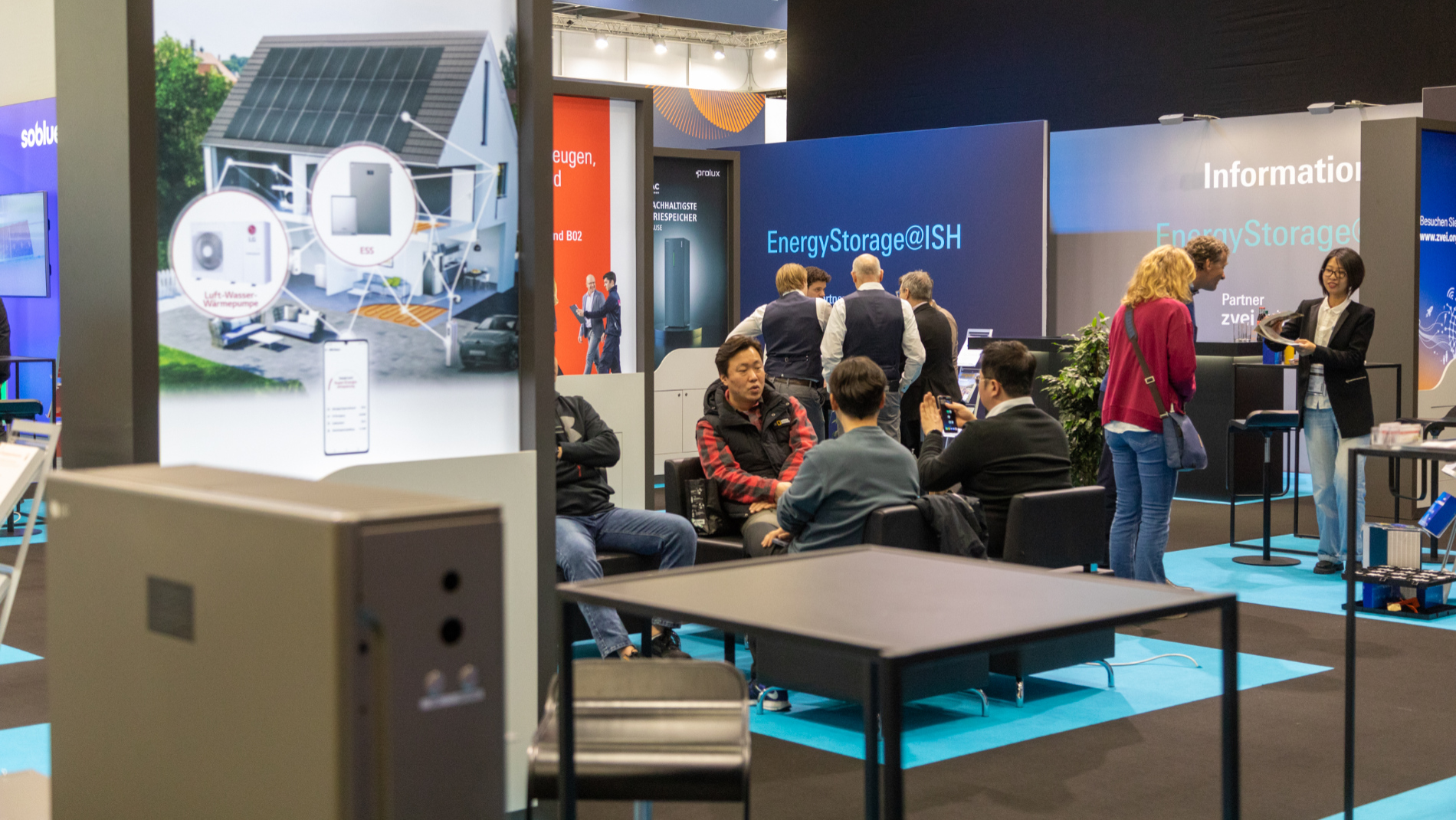 Organiser: Messe Frankfurt in cooperation with ZVEI – Battery Section
Location: Hall 12.1 E59
Date: 13 – 17 March 2023
The transformation in the heating market - away from fossil fuels and towards renewable energies – is the focus of the ISH. In 2023, a separate exhibitor area will be dedicated to the topic of energy storage. At the special area in Hall 12.1, selected manufacturers present their solutions for battery storage systems in buildings in cooperation with the Battery Section of the German Electro and Digital Industry Association (ZVEI).
Exhibitors Energy Storage@ISH:
Energy Management@ISH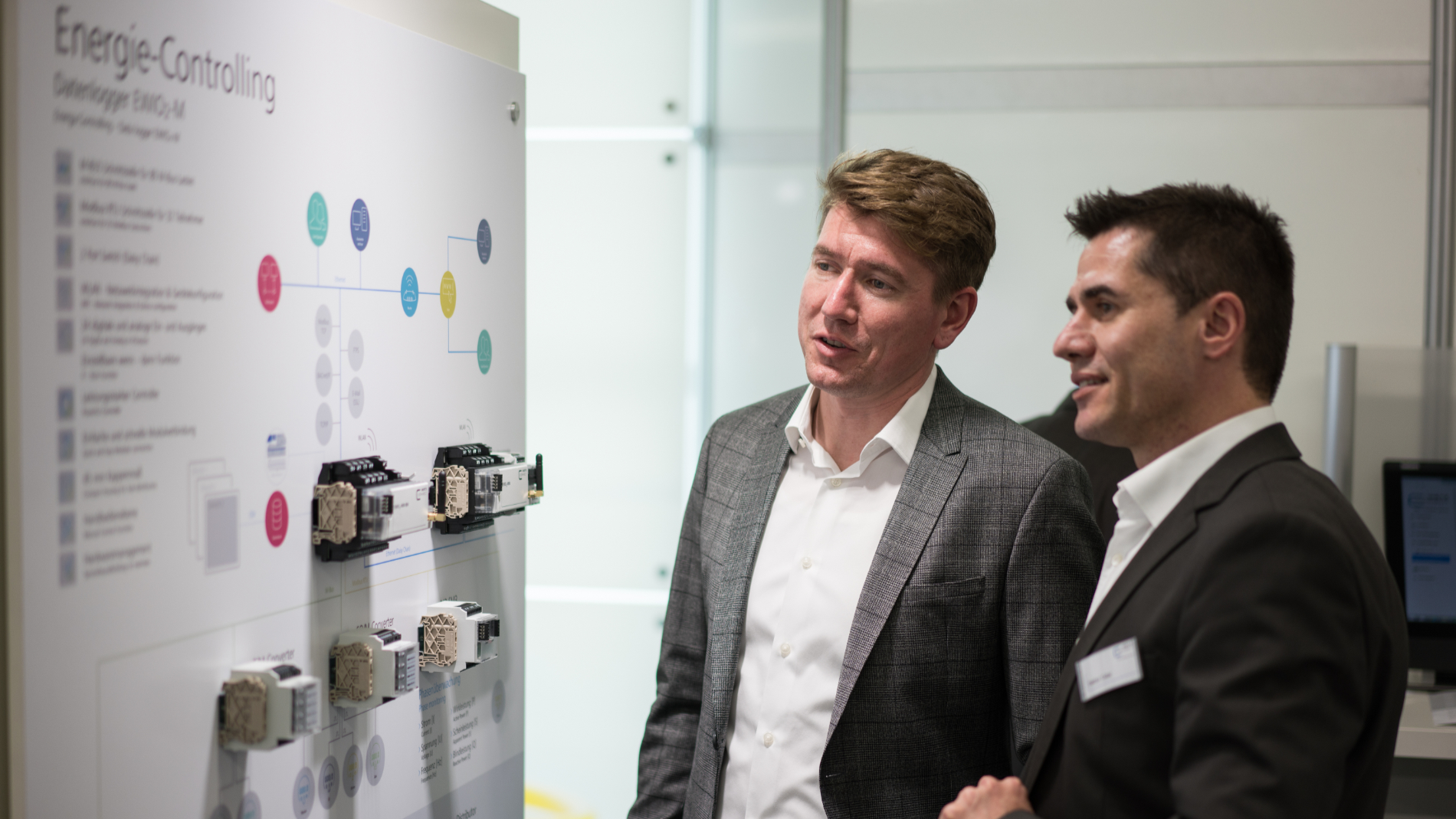 Organiser: EEBUS in cooperation with Messe Frankfurt
Location: Hall 12.0 E30
Date: 13 – 17 March 2023
In the exhibitor area in Hall 12.0, EEBUS together with Messe Frankfurt offer an insight into the topic of energy management. The solutions on display offer a compact overview of the possibilities of energy networking between the sectors: From the trade-side implementation of regulatory requirements for maintaining grid stability to optimised operation based on self-generated solar power or variable electricity tariffs.
Exhibitors Energy Management@ISH:
Find out more
Start-up@ISH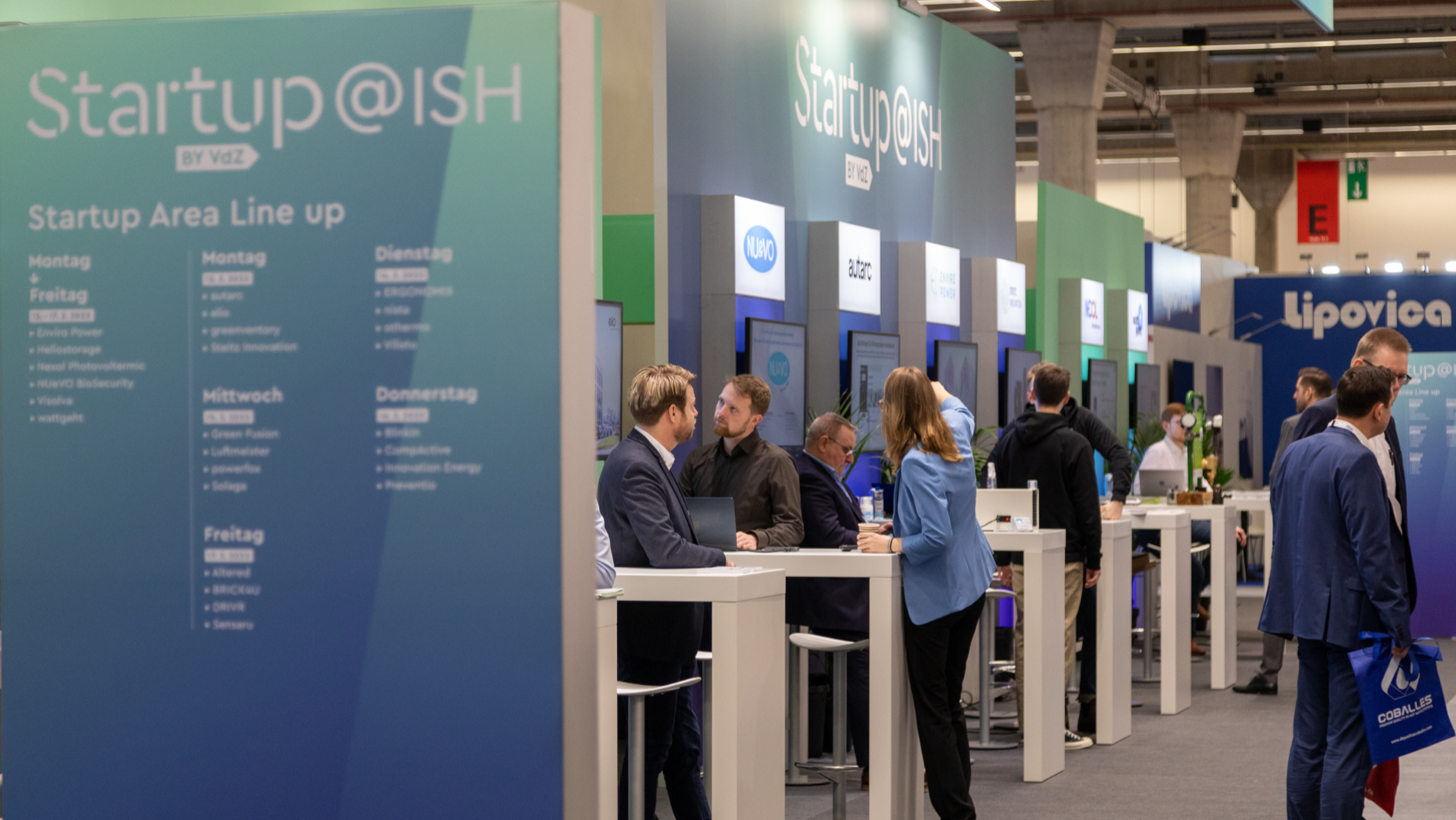 Organiser: German Association for Energy Efficiency in Building Services (VdZ) in cooperation with Messe Frankfurt
Location: Hall 11.0 D47
Date: 13 – 17 March 2023
At ISH 2023, up to 20 start-ups will present their new innovations. The Start-up@ISH Area is the hub for promising building technology start-ups. Here, young founders can inspire established companies with their ideas. The Start-up area serves as a meeting and inspiration space for industry players who are in search of new energy.
Find out more
Meet the Experts
Exchange ideas with the experts in your sector and learn more about the range of products and services.